Social media, especially Instagram, are overpopulated with various brands now. When you open the app, there is such a feeling that you get to a huge shopping mall. Here is a sponsored post from your favourite beauty brand, and here is an influencer with a new Louis Vuitton bag. Someone else has just tagged a new dish from a fancy restaurant while your friend's friend is drinking sparkling wine from a quirky glass. Suddenly you are catching yourself thinking that you want everything that has just been displayed on your screen. We know how it feels!
From the customer's point of view, there is an endless array of options to choose from. Overabundance is, in some sense, better than dearth, right?
When from the marketer's and/or brand owner's side, it means the only thing: be noticeable or your brand will go bankrupt soon! You should try tooth and nail to get on your target audience's radar on Instagram, or someone else will take your airtime.
To keep up with competitors or better yet to overtake them, you need to know how to promote your brand on Instagram in 2021. We have created an ultimate guide for you to know all the relevant techniques to enrich your social media strategy. Read on, adopt the tips, and make your brand thrive on Instagram!
Why should you start using Instagram to promote your business in 2021?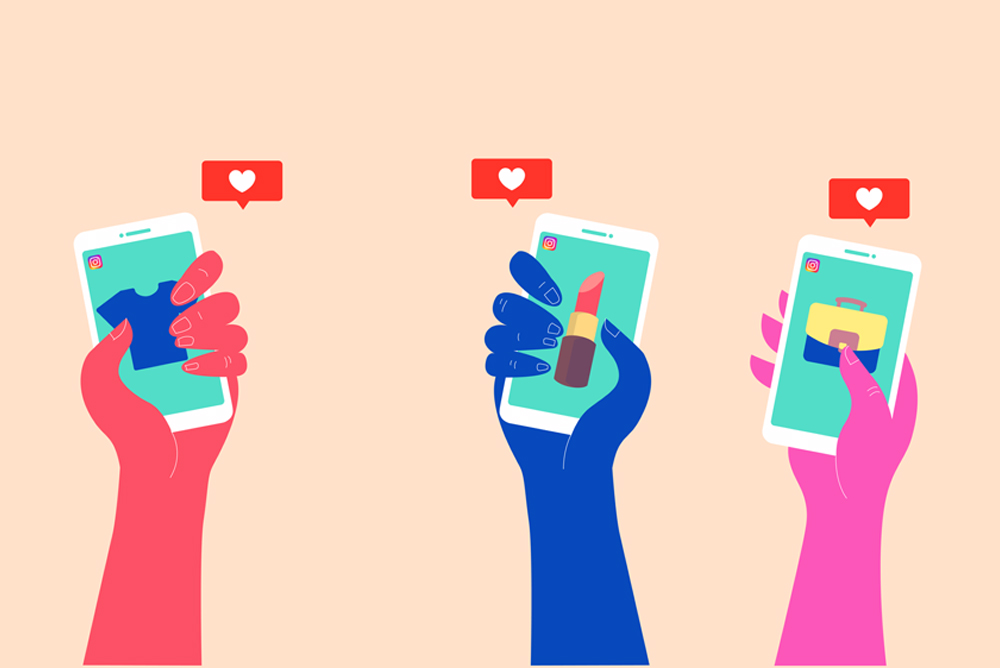 The power of social media is huge. All people who have smartphones are most likely to use social media every day. According to Statista, Instagram ranks in the top five most popular social networks worldwide with more than 1 billion users for January 2021. When it comes to the distribution by age, Gen Z and Millennials are dominating on Instagram. As the representatives of this generation are prone to buy a lot online, it means that your brand's visibility on Instagram is a high-priority task.
Let's look at the key reasons why you should consider using Instagram to promote your business:
Grow sales. We all know that your business was most likely to build up not for fun or out of boredom but to make money. Instagram is a gold mine, you know. Being on Instagram, you will be able to sell your products within the social media itself or lead your clients to the website.
Attract attention to your brand. Even if you are all right with sales, there are definitely more potential clients on Instagram you should catch and introduce your products or service to them. Even if they are not interested in your product line now, it doesn't mean they won't need it in the future. Your brand should come to mind first in such situations, therefore, start promoting it now.
Keep up with competitors. There are more than 50% that your competitors promote on Instagram especially if your products are in the beauty, fashion, food & beverage niche. As we have already mentioned, there are thousands of brands on the market, and to be ahead, promotion is obligatory.
Increase engagement in your brand. Instagram promotion will give your brand more exposure. Those people who are potentially interested in your products or services will take a look at your account, and, perhaps, even watch your Stories, like or save your posts. All these actions greatly contribute to the ER in your account and show your posts to more people.
There are various methods to promote on Instagram, and it's a great advantage. Furthermore, there are both free and paid ways. If something hasn't worked for your brand, you will definitely find something else that will bring results.
It's easy to track analytics. Thanks to Instagram Insights, you can get some data about your promotion very quickly. There are also third-party tools that give a complete picture of any promotion in your account.
If you sell products, you can set up a fully-fledged shop on Instagram. E-Commerce is at the peak now. According to Statista, the E-Commerce share of total global retails sales will reach 22% in 2023.
You can realize the wildest ideas while promoting your brand on Instagram. Even if you market "serious" products, Instagram is okay with nonstandard approaches and extraordinary ways to present your products and services. It's a chance to go off the beaten track and come up with creative methods of bringing your brand to the public.
How to get your brand ready for Instagram promotion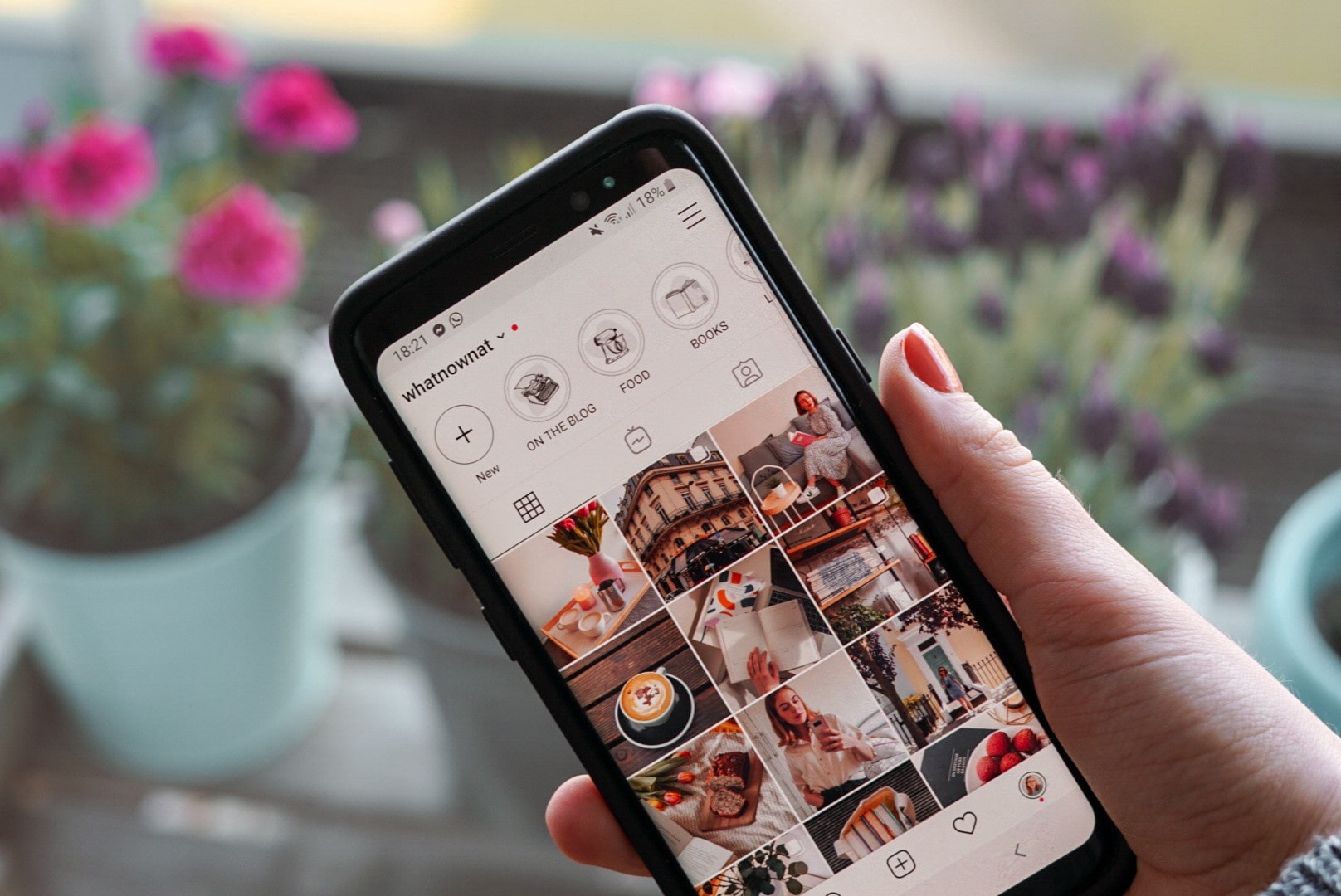 Marketers sometimes complain about failed promotions on Instagram. They complain about wasted budgets, get offended and give Instagram promotion up forever. Actually, there can be several reasons why it hasn't worked. One of them is that brands weren't ready for Instagram promotion. So, what is it necessary to do to get your brand ready and spend the advertising budget correctly?
Make sure that your marketing strategy is fine, and there is a place for Instagram in it. A well-thought strategy is a key to great results. You need to know what you are going to promote your brand on Instagram for and what results you are expecting from the promotion. At this stage, you also need to analyze your competitors to understand how to differentiate from them, what bloggers have collaborated with them and what the results were, etc.
Know your targeted audience. If your potential clients are ALL users on Instagram, something went wrong. You need to know exactly who your brand's client is and only in this case you will be able to attract him.
Bring your account to perfection. Here are some subitems:
– make an informative BIO: write what your brand is about, add contact details, working time, etc.;
– get your Highlights ready: save all the necessary information about your brand that might be useful for your clients;
– create appealing visuals. There should be not less than 9 publications in your account to start promoting your brand;
– your last posts should be on the topic you're going to dedicate your promotion to;
– product/service descriptions are clear and understandable.
Elaborate on your advertising message. It should be clear, concise, and within your overall marketing strategy. Seeing the ad, your potential clients should immediately understand what your brand is communicating. In addition, an advertising message should evoke emotions to affect people and prompt them to check your account at least, and at most – make a purchase.
Prepare your team. If you have prepared your account for promotion, it's time to prepare your team. The SMM manager of your brand should be ready to respond to your clients' messages in Instagram Direct, or comments; your sales team should be ready to accept and process orders; your delivery should be perfectly set up, etc.
10+ the most effective techniques and strategies to promote your business on Instagram in 2021
We have handpicked the 15 best ways to add to your Instagram social media strategy and use them to promote your brand on Instagram in 2021. Let's get started without further ado!
Set up Targeted Ads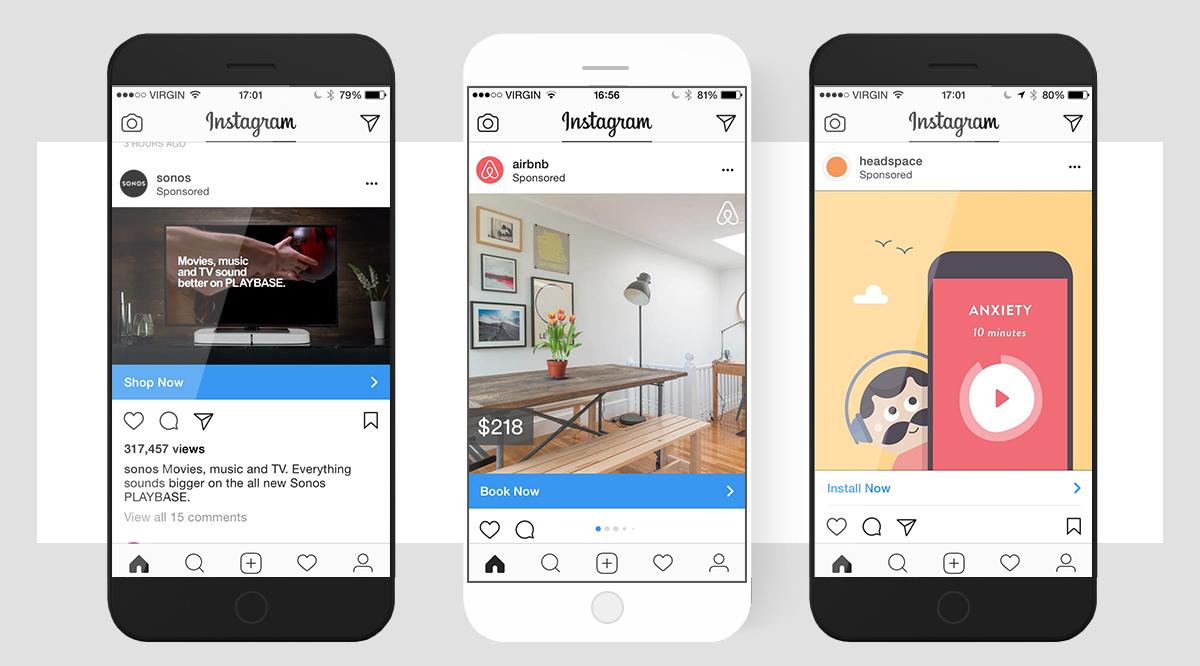 Being the Instagram official method of advertising, targeted ads just cannot fail to be effective. Provided that you have complied fully with the items from a previous part of the article and got your brand ready for promotion. Set up targeted ads both for posts and in Instagram Stories focusing more on Stories. Also, test various types of creatives for various audiences to check what works best for your brand. With the aid of targeted ads, you will be able to set up the most accurate parameters (location, interests, age) to catch your target audience.
Please note: set up targeted ads via Facebook Ads Manager rather than boosting posts on Instagram. Facebook Ads Manager has broader functionality: make A/B testing, choose goals for your advertising campaign (Traffic, Lead Ads, Conversions, etc.), set up the audience in more detail, etc.
Influencer Marketing

Influencer marketing is at the height of its fame. Opinion leaders are still having power in their hands, generating profit both for themselves and brands. In 2021, nano- or micro-influencers can bring your business more sales than macro-influencers or celebrities. The latter better work for increasing brand awareness but usually not for growing sales.
There are two key things you need to take into account if you want to promote your brand with influencer marketing: to choose the right influencer for your brand and to find the right format of cooperation.
When it comes to looking for the right influencer, trendHERO is a tool to rely on. Using it, you can search and check an opinion leader in one place. While searching for influencers, there is an opportunity to add the most relevant to favourites. You can create a list once and come back to it when you need a new influencer for an advertising campaign.
Even in 2021, there are unscrupulous bloggers who just pretend to have influence but they actually don't. Therefore, it's crucial to check influencers before signing an influencer agreement.
What parameters to pay attention to when checking an opinion leader via trendHERO:
Audience Type




If the majority of the audience is real, the honest influencer is in front of you. However, if more than 50% are mass followers (as in the chart on the right), run from this opinion leader and forget about the collaboration.

Engagement Rate


It's a key indicator that shows whether the audience is actively engaging with the content (comments, likes, saves) in the influencer's Instagram account. In 2021, the number of followers doesn't matter, ER does. You can calculate it manually. However, why on earth do it by hand if trendHERO can do it in a matter of seconds?

Audience demographics stats


The most relevant influencer has the same target audience as your brand. trendHERO provides the charts with Audience Location by country and city, Audience Gender, Age, and Interests, etc.
There are more than 90+ metrics for account analytics within the trendHERO tool to check any influencer.
Make sure that you have chosen the right blogger, decide on the format of promotion, and go ahead to win over your potential clients' hearts.
React on trending topics

Instagram is not just a social network for communication and doing business. It's also a place to declare your position on this or that topic. People expect brands also to communicate their opinion on ecology, cultural shifts, social problems, etc. The important nuance to take into account is whether this reaction is true to your brand or artificial. Your statement on Instagram must be consistent with your company's positioning to avoid conflicts of interest. If you use plastic cups in your cafe but tell about conscious consumption on social media, get ready for negative comments to your side.
Apply storytelling and scrollytelling
Despite the fact that Instagram is primarily a visual social media, texts are also quite important. In 2021, longreads, especially exciting stories, stand higher than short captions. Storytelling performs 2 key functions: communicational and emotional. By telling stories, you endow your brand with human qualities, thus, capturing a person's attention and evoking certain emotions. Building an emotional connection between a client and a brand is the thing you need to strive for.
In 2021, people are scrolling the feed less but are more engaged in watching Instagram Stories. Based on this new habit, an idea of scrollytelling has emerged. This is the format of telling a long story in a written form on Instagram Stories. It's not a static text as in captions under a photo but an interactive dynamic story with photos, videos, animations that you tell in parts. One Instagram Story = one paragraph.
Collaborate with other brands

Two heads are better than one, you know. This saying also works well for collaborative marketing. Find the partners and come up with creative ideas that will contribute to your brands. Uniting and creating joint projects, you exchange audience and attract more attention if your communication message was very well thought out.
It's necessary to find a brand that shares your values as well as can be harmoniously settled in your coordinate system. Take a look at THE NORTH FACE X GUCCI, Maison Margiela x Reebok, Lee x H&M collaborations. They all have great ideas behind their projects, and this is the key to success.
Grow personal brand of the business owner

Clients want to know the founder behind the brand. They want to know who this person is, how he lives, and what his mission in life is. If the founder of the brand is inspiring, clients feel more affection for the brand, and this prompts them to buy more. Invest effort in turning the business owner of your brand into an influencer. Show your clients that this is an ordinary person with passions, fears, hobbies, and doubts as they are. A personal brand has a direct impact on business, therefore, you should pay attention to this technique.
Come up with a Lead Magnet
Think about what you can give your audience for free in exchange for some action. The technique is quite easy: you give your client valuable information in exchange for a like, a repost, comment, etc. For example, if you are a beauty brand, create a checklist with self-care tips, a video tutorial on how to correctly apply a concealer, or a short course about choosing skin products. If the client meets several conditions, he can get something for free from your brand. Lead Magnet is a good way to engage potentials in a sales funnel. In addition, they help brands prove their expertise and increase loyalty among current clients.
UGC

Find Your Tribe. Love Them Hard. One of the main forces in the promotion is the brand's audience, its satisfied clients. People trust people more than models on the pictures in your brand's Instagram account. In this case, UGC (user-generated content) is a solution. If you share UGC, you show your potential clients that your product/service is endorsed by other clients of the brand. In addition, your regular customers see that their feedback matters and this encourages them to tell more about your brand. To cut a long story short, UGC is mutually beneficial for both your brand and clients.
Organize competitions and Giveaways

Make your clients happy with competitions and gifts from your brand. Keep in mind that the conditions for participation should be easy as well as they should work to attract new followers. For example, tag your friend in the comments, share our post to your Instagram Stories, mark your story with our branded hashtag, etc. There is no need to present iPhones or cars to "buy" your clients. Always remember that it's not about price, it's about value.
Exceed expectations
Extra Gum created a great commercial several years ago communicating the message "Give extra, get extra". In the context of growing your brand, it means you need to exceed the expectations of your customers. Add a gift to the main order, congratulate your regular customers on their birthdays, organize a day of free shipping, etc. Meeting expectations is a standard in 2021, give your clients more and they will come back to your brand again and again.
Some extra techniques for effectively promoting on Instagram:
make appealing visuals for your brand
create more video content and upload it to IGTV
share customer feedback in posts and Instagram Stories
find a brand ambassador
entertain your audience using gamification, organizing challenges, and engaging them in making fun.
If you feel that this list is not enough, find out more tips on Instagram marketing via this link.
5 top brands on Instagram with the best social media presence
We can't let you go without a portion of inspiration, of course. Here are 7 brands that apply Instagram best practices and are really great at marketing on Instagram. We have handpicked the brands from various niches to cater to every taste.

Maison Flâneur

This is the brand of homeware and furniture from the coolest hotels and restaurants all over the globe. The thing is that they are not obsessed with sales. The brand's account consists of inspiring locations, interiors, and beautiful objects. Occasionally, they share their items on pictures in the interior and it's so stunning that you can't resist the purchase.

& Other Stories

& Other Stories is a brand that offers everything from clothes to cosmetics for creating an individual style. On its Instagram account, & Other Stories shares eye-catching photos of its products as well as shares UGC. The brand also prompts its clients to tell various stories and mark them with a branded hashtag. & Other Stories brand has set up Instagram shopping, simplifying the process of choosing and buying the items.

McDonald's France

This is the most creative Instagram account among all the restaurants in the chain. McDonald's France comes up with amazing ideas to promote their products. The brand uses world-known paintings, drawings, illustrations as well as it adds the logo to the most unexpected objects such as a chess piece, a windshield, a beach umbrella, etc. We also must admit funny captions under all posts by McDonald's France. If I were asked to tell a brand who knows how to creatively promote products on Instagram, I would definitely mention McDonald's France!

Glossier

In addition to appealing pictures of the beauty products, Glossier shares its position regarding the important events in the world. The brand doesn't stand aside and boldly communicates its attitude about global movements. Oh yes, and pretty animals. Glossier posts pictures of nice dogs and birds to add a cute note to their Instagram account.

Fairmont Banff Springs

The thing about the Instagram account of Fairmont Banff Springs is that there are more photos of breathtaking nature around the hotel than the photos of the hotel itself. It seems that they allure people to primarily visit Banff National Park, and extend the pleasure by staying at Fairmont Banff Springs.
Conclusion
Promoting your brand on Instagram is a must-have in 2021. Having our guide on advertising on Instagram close at hand, you will never feel lost. Test various techniques and strategies, define the most effective ones, and bring your brand to the next level.