The reality of the 21st century is the following: your company can occupy top positions in the market and can have highly qualified employees with MBA diplomas. And it can even have a separate digital department who deals exclusively with the production of Instagram stories. However, if you have not included the item "Cooperation with an influencer" in your marketing plan, consider that you are a few steps behind.
Influencer Marketing is on the upswing, and the majority of brands have already launched a marketing campaign with influencers or about to do it very soon. You may have lots of questions regarding this still unusual type of marketing therefore this guide is designed to make sense of it all. Read on to understand where to search for influencers, which one is the most suitable for your business, and how to create the right marketing strategy with their help.

What is Influencer Marketing?
Basically, Influencer Marketing is the promotion of your product or service through the recommendation of an opinion leader on social media. It is designed to stimulate purchases and drive more sales. Influencers usually have lots of dedicated fans (read followers) at their disposal and are considered authority fans can listen to. These individuals are known as experts in their niches and can powerfully affect the audience. They are well-known in the open spaces of social media and trusted very much. Today, opinion leaders are categorized according to the number of subscribers. There are:
celebrities (1M + followers)
macro-influencers (1M – 500K followers)
middle-influencers (500K – 100K followers)
micro-influencers (100K followers – 5K followers)
nano-influencers (5K followers – 1 thousand followers)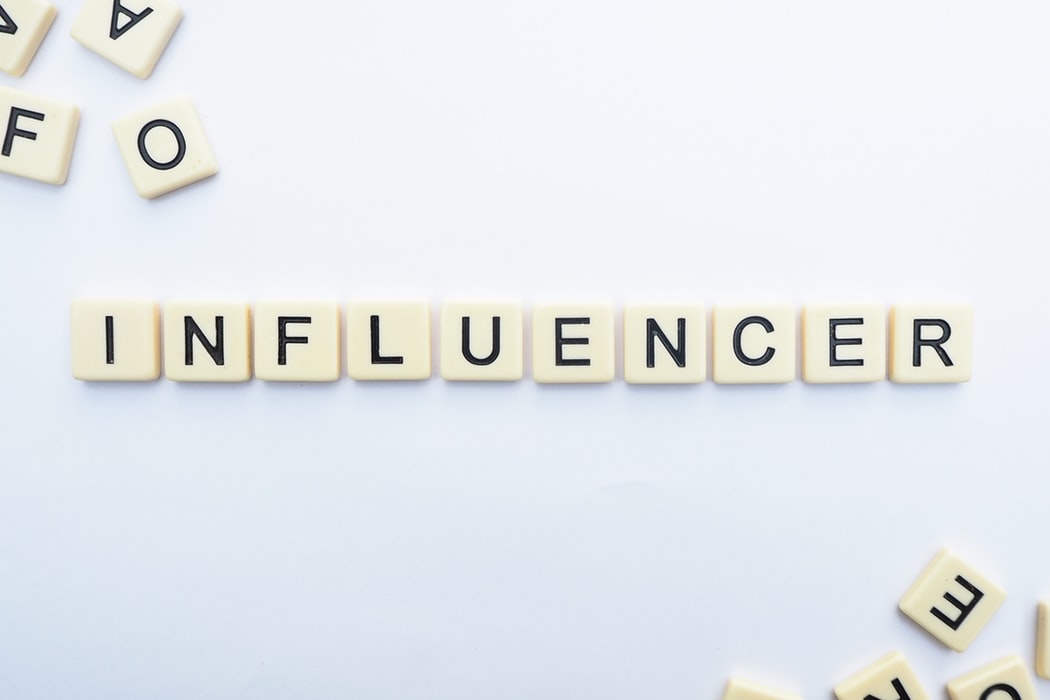 We know marketing as an area to promote products and services and generate sales. It was proved that people make purchases to satisfy their needs, in short, to feel better-having something at their disposal. Influencers are the connective tissue between you and the product or service. They gently push you to buy and implicitly show that you definitely can not do without this or that purchase.
Compared to other types of online marketing, Influencer Marketing has among the highest ROIs (=Return of Investment).
How does Influencer Marketing work?
If you have not comprehended the importance and benefits of Influencer Marketing yet, it's high time! Traditional marketing is considered intrusive and inefficient when this new approach reaches consumers very quickly being based on credibility. Opinion leaders are perceived as friends on social media. Followers are likely to trust the pieces of advice given by people close to them rather than banner ads or outdoor advertising.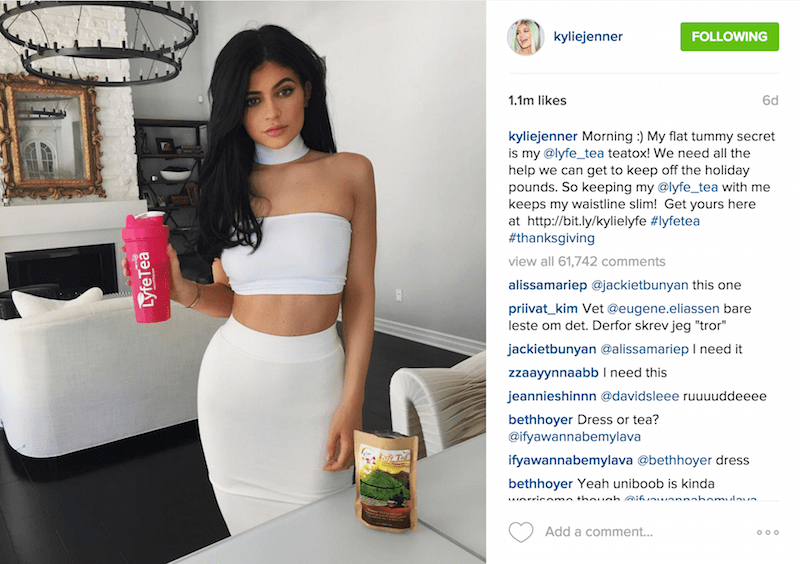 Let's break the steps down on how it works:
You should include the cooperation with a social media expert in your marketing strategy and marketing plan, having previously decided on the goals and objectives that you want to achieve and solve with his help.
Choose the mechanics and format of cooperation. You should know exactly whether it will be a short-term project, a series of publications in Instagram Stories or continuous account support.
Start looking for suitable opinion leaders that match your brand's target audience. Undertake in-depth research on their content, reviews, followers, level of credibility, engagement, and pick out the best one. You can do it both manually (searching on Instagram) or using specially designed tools and networks.
Once you have chosen a suitable candidate – drop him a message on Instagram Direct or it is even better to write a formal email. Sometimes social media stars have personal assistants to handle the issues of cooperation.
It is a good idea to select several influencers and get the info about their rates, terms of cooperation, Instagram insights, previous experience with similar brands or projects, and then make a decision.
Document in writing form all the issues of cooperation, time limits, etc., once you have found Holy Grail. Never use the approach: "Do something, and then we will see…"
Make a deal if the terms appeal to both parties, and start cooperation.
Keep in mind: be objective and be in your target audience's shoes for a moment when choosing an opinion leader. You could not like him/her personally but it may be a perfect variant for your marketing campaign.
How to find Influencers in your niche?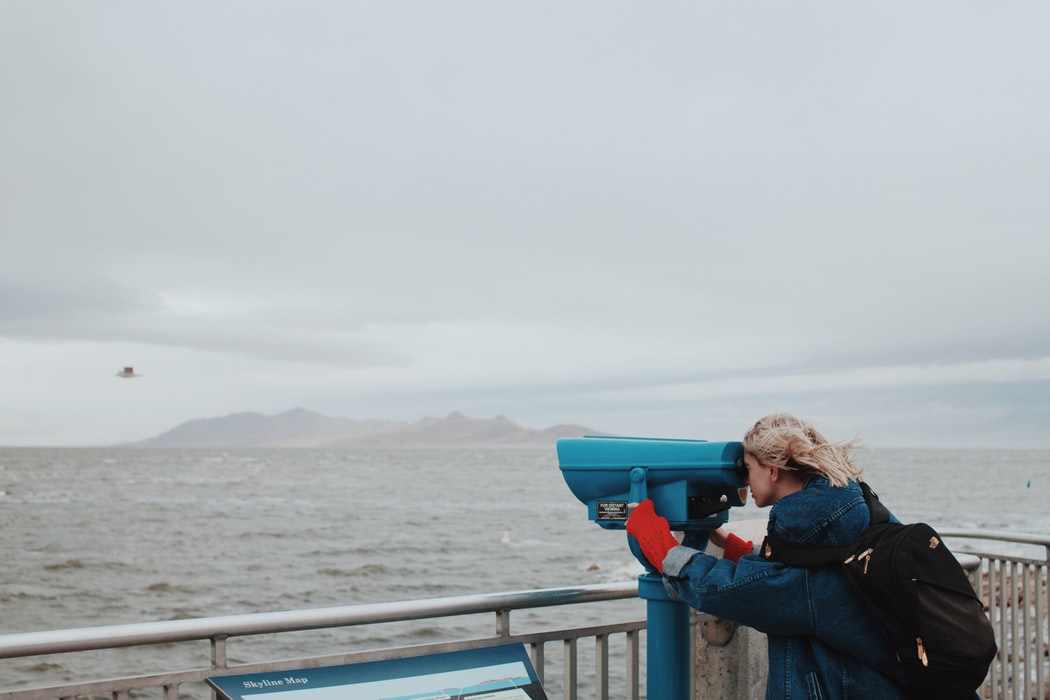 There are so many influencers nowadays, and most of them seem suitable at first glance. However, you should not be lazy and always dig dipper. This is a tiring process that demands much time and assiduity but you can make it quite absorbing. Both children and adults love games. Turn the search into a game and convince yourself that you are looking for a treasure. It has just become pretty interesting, hasn't it?
So, there are some free of charge ways of searching for opinion leaders and those you need to pay for. Let's examine different ones and understand how to finally find that desirable needle in a haystack.
Start the research with the aid of hashtags. This method performs well but can take some time. You will be able to discover influencers that are talking about products or services similar to yours. Appraise the publications that come up in the results, and choose those made in the most professional way, and look appealing.
Examine the followers of influencers you have just discovered via hashtags. They usually form such a "social club" and are in solidarity with each other. You can find similar opinion leaders and double your search results.
Watch out for your competitors. It is always an efficient way to look at what your competitors do and who they collaborate with. You are not going to win influencers over but just better understand the direction of your future steps. Examine as top companies in your niche as smaller ones. Also, pay attention to the posts where your competitors have been tagged in. Just for inspiration and knowledge. Not for a copy, of course.
Analyze the followers of your brand. Sometimes we do not need to go far to find the desired thing. Perhaps there are opinion leaders who follow the account of your brand on Instagram and are interested in cooperation. Once you have found someone, it might be a match! However, never be tempted with influencer's follower count. Always ask for Insights data and assess whether he/she has a truly engaged audience.
Use the advanced search on Google. This technique may seem a little bit old school but it is still worth mentioning. If you use Advanced Search Queries, you will get more targeted results, editing your queries and adding location and date filters.
Go to Google Search Settings and set up location results (Region Settings) based on your targeting.
Then go to Google search and start typing in the advanced search query format: Your niche keyword (Health) + Your target location (New York) + site:instagram.comYou will get lots of results connected with your niche. It might be not only influencers but various brands that can also provide you with some useful information.
Do not put marketing tools aside to find influencers. As the demand for social media celebrities is growing and the number of them is increasing as well, there are lots of tools for quality search. Usually, these specially designed tools contain all the data you need to know about social media stars but at extra cost.
trendHERO – Best Instagram Influencer Search Tool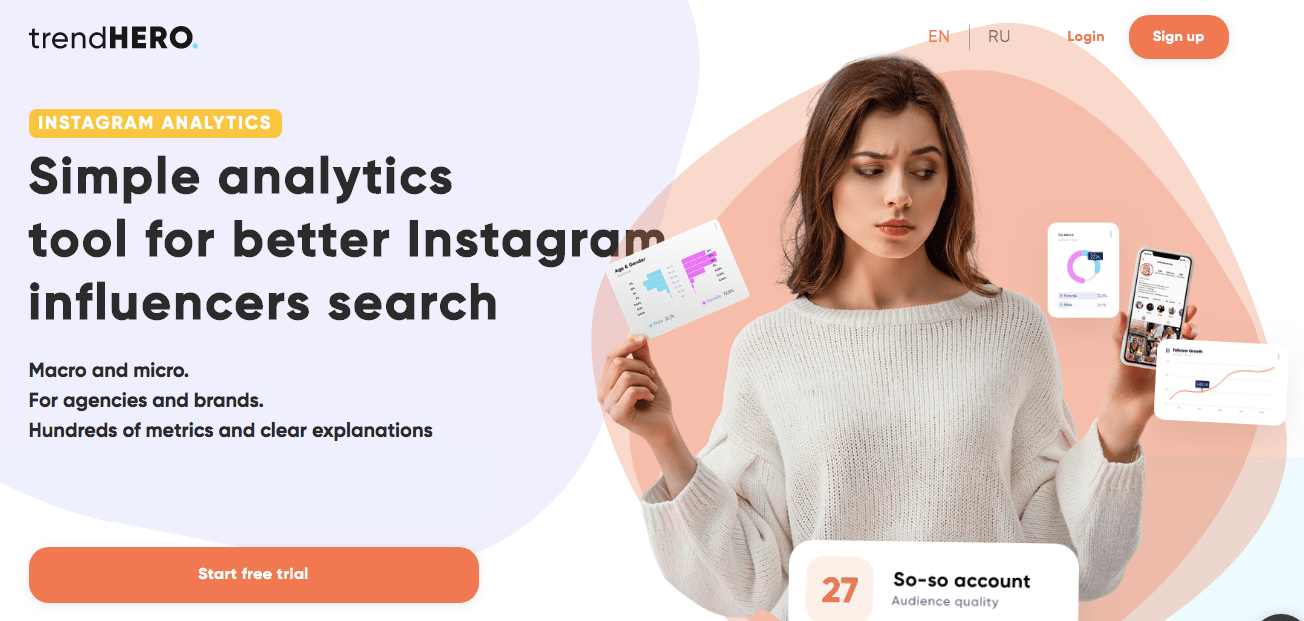 trendHERO is a brand new service to conduct an in-depth analysis of any Instagram influencer: from micro-influencers to celebrities. Since the tool has recently appeared, it is completely up-to-date with the eye-candy interface and includes state-of-the-art features developed based on inquiries and upcoming trends. The times when only the number of followers of one or another Instagram influencer made sense have passed. It is vital to dig deeper when checking out and searching for a social media celebrity for collaboration.
Using trendHERO you get data about the quality of followers, I mean their authenticity, geographical position of followers, engagement rate, the average number of likes and comments, the account activity in general, and lots more. In addition, trendHERO also provides you with more than 20+ charts that include such data as distribution of posts and percentage of likes from followers, types of comments, other Instagram accounts' mentions, and the interests of the audience. New charts constantly appear thanks to the requests and wishes of customers. In a word, trendHero is a fully-fledged tool to entirely check any Instagram user.
At present, you can try to check Instagram users for free if sign up on the website.
How to get a free trial?
Here is the list of steps to take to get free checks of influencers or any other accounts on Instagram using the trendHERO tool.
Go to the website.
Tap an orange Sign up button in the upper right corner.
Create an account filling in your email and password.
Go to your mailbox and follow the link in the email that you have just received to confirm your email address. It is obligatory before you start using the service.
Once you get to the dashboard, write the Instagram username you want to check in a specially designed field and tap Check.
Keep in mind: there is the internal currency in the tool which lets you get the reports of Instagram accounts. It is made in the form of the lightning and is located at the top of the page to the right. At the moment you have 5 lightnings = 5 checks.
After you typed the username to check, trendHERO will display his Instagram profile with some basic data: ER, the number of followers, and some posts.
To get a full report, click on the orange button Open report. It will cost you one "lightning". How I have already mentioned, you will get access to 20+ charts with all the necessary data about the account.
Click on The List of Reports to the left of the dashboard, and find all the accounts you have already checked before.
trendHero is currently working on adding new features and updates to bring the tool to perfection. So, stay tuned!
Conclusion
No matter how you will search for influencer whether manually on Instagram or using trendHero (we highly recommend trying the latter, of course), you will definitely find top Instagram influencers in your niche if you do the research attentively, taking into account all the metrics.
May a mutually beneficial relationship with opinion leaders be built and your Influencer Marketing Campaign leads to impressive results.