Any brand's goal is to not just get more customers but motivate them to come back and buy more. No surprise there: these loyal customers tend to spend over 30% more than the rest every time they make a purchase. What's even more interesting, this loyalty makes them very likely to recommend their favorite brands and products to others. This is what brand advocacy is all about.

Over 90% of customers would buy something based on a recommendation from a trusted person rather than a regular ad. And this kind of recommendation will be even more convincing if it comes from an influential person or a recognized expert.
Whatever your brand is about, finding brand advocates and nurturing them during the entire purchase cycle should be one of your main objectives. This kind of symbiotic relationship is beneficial for all parties involved. After all, if your target audience shares your values and brand philosophy, it would be much easier to turn loyal customers into brand advocates.
What is brand advocacy?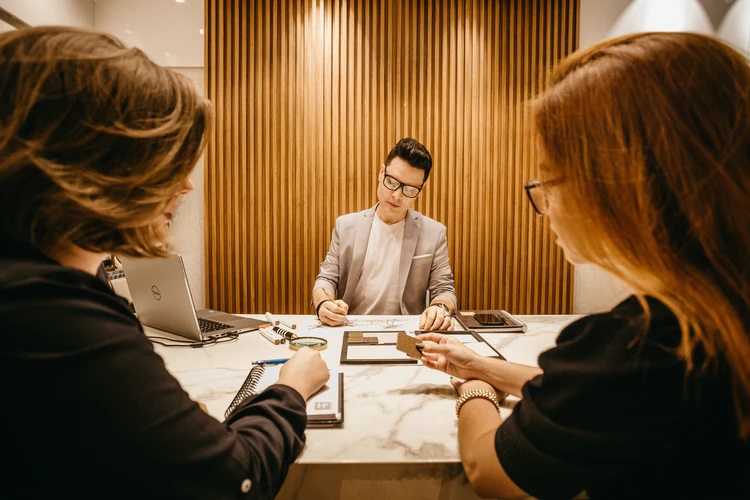 Some people have a deeper connection with brands than others. They are loyal customers who have a positive experience of purchasing and using a brand's products and services. This positive experience motivates them to share it with their friends, family, and social media followers. This is brand advocacy in a nutshell. One of the most effective marketing instruments based on the word of mouth principle.
When someone really likes a brand and what it has to offer, they want to be its advocates. They recommend it to the people they know, post reviews online, take part in special projects and promo campaigns organized by the brand. By doing this, they can significantly enhance the brand's customer base. More often than not, these people aren't the company employees. They act on their own initiative, often for free, and are quite emotionally engaged in what they do.
The easiest and the most vivid example would be the loyal fans of Apple and Samsung products. Wherever you go, you can find heated arguments on which brand and which mobile OS is better, with each side of the argument having its own cast-iron proof of their point.
Not every loyal customer is a brand advocate, though. The difference is that the former buy products of certain brands with some regularity while the latter also influence the buying habits of others.
Sometimes, it's easy to confuse brand advocates with brand ambassadors. However, brand ambassadors normally get paid for the brand promotion, and the advocates act on their emotions and often free of charge.
How does it work?
With the rise of social media, brands started relying more on digital marketing and less on traditional advertising. Social media marketing offers access to massive audiences eager to be impressed. By carefully cultivating your relationships with brand advocates, you make it even more effective. Over 90% of consumers trust brand advocates willing to share their positive personal experience of product use. Thanks to this, the level of conversion of visitors into customers is almost 40% higher than average.
Today, the majority of customer interactions take place through digital communication channels. People find it much easier and more convenient to learn about brands and products online, mostly on social media.
That being said, the sheer number of sources of this information might not work in your favor. After all, you have to make sure that your brand's image remains attractive and your product's advantages convincing. That's where brand advocates come in.
They share their personal experience with your brand and the products you offer. Their genuine opinions and reviews confirm your reliability and motivate others to try your products too. And by doing that, they expand your online reach and strengthen brand loyalty. In fact, research shows that building your relationship with brand advocates will make your customer base, in general, more loyal and active. And customers like this spend twice more money on their favorite brand products than regular consumers.
Why should you use it for your brand?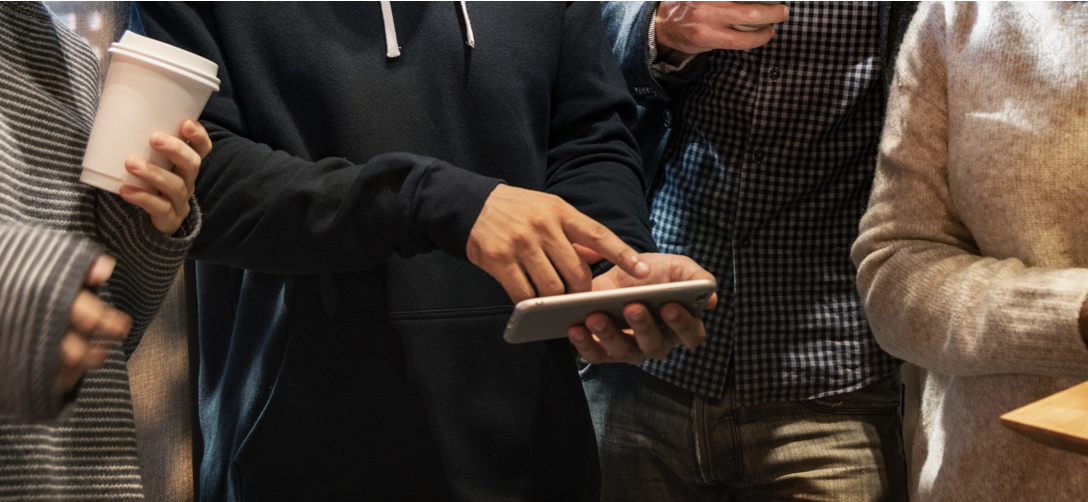 The answer to this is simple: because they are extremely valuable for your business. Valuable because they:
Improve brand recognition;
Increase your reach;
Increase the loyalty of your potential customers.
Their activity significantly contributes to the effective promotion of your brand. More importantly, it costs you little to nothing in terms of financial investment. All you have to do is make sure that you offer a top-quality product and high-level services.
Their job is to share their experience of interaction with your brand with their family, friends, and online audience. Your job is to do everything to ensure that this experience is as positive as it can be.
As a brand, you will find that brand advocacy is one of the cheapest ways to attract new customers. Literally any other way of marketing, whether it's traditional or less conventional, will cost you more than searching for brand advocates and building relationships with them.
Who can be a brand advocate?
Customers. They don't have any contractual relationships with brands. More often than not, this means that their support always looks genuine and has more credibility.
Employees. They are familiar with all brand's workings from within and can share their knowledge with others.
Business partners. Non-profit organizations and other companies in some way related to a brand which can also affect customers' purchase decisions.
Influencers. Influential bloggers and social media personalities have a substantial audience that might be interested in a brand's product. This is why a genuine recommendation unrelated to any marketing campaign will draw more attention.
How to build a successful brand advocacy strategy in 5 easy steps
1. Define and find your brand advocates
Not every person who mentions your brand in a positive way can become a brand advocate. As you search for possible advocates among those who tagged and recommended your brand, make sure they match the following criteria:
their target audience is similar to yours;
they have an authentic following and high engagement rate (ER);
they have an active profile and update their feed consistently;
they offer quality content.
It's possible to do a manual search without leaving the platform. However, since this method is time-consuming and time is money, it would be better to look for your potential brand advocates using trendHERO instruments.
While the service allows searching for Instagram users based on multiple criteria, in this case, the Ad Posts section is what you'd want to look for. It offers a search form that includes criteria tailored specifically to help you find bloggers who mentioned your brand in their posts:



Once you hit Search, the service will offer a list of profiles that mentioned your brand in any way. The profiles in the list will have clickable usernames: by clicking on them, you'll be able to see the detailed report on their statistics. Use it to make sure they match the above-mentioned criteria.
In case they do, you can also add them to Tracking, the service's feature that allows monitoring Instagram metrics over time.
If they don't, there is an option to use the "500 similar bloggers" feature available for each profile report. It doesn't guarantee that the list of 500 Instagrammers you get includes those that mentioned your brand in this way or another. Besides, you'll have to subscribe to a paid membership plan to use it. But the possibility is always there.
2. Get in touch with them
Once you get that precious list of potential brand advocates that match your requirements, it's time to connect with them and sparkle their interest. There are a few ways to do this:
Comment on their content. Sometimes all you need is just to write a comment to some of the posts on their feed. Make it a meaningful, interesting comment. Ask them a question, if you want to. Let them know you appreciate what they do and value their opinion.
Send them a DM or an email. Once in a while, send them a personal message. Let them know you are grateful for their support. Just make sure it's not a generic text identical to what you send to dozens of other bloggers.
Organize a contest for the fans of your brand. Determine the most active one and offer fun prizes. As you sum up the results, make it very clear how and why they were able to win.
3. Learn about what drives them
There are multiple reasons why bloggers might want to recommend your brand to others:
To share information. This is what communication is all about, after all. People love sharing information, especially if it's about some positive experience. Make your content worth sharing. This means making sure it has top-quality visuals and informative descriptions.
For fun. People pay attention to light-hearted, feel-good, entertaining content. Learn as much as you can about what your audience finds entertaining. Don't afraid of being funny from time to time.
To solve problems. Sometimes, people are looking for solutions to their issues. Create content that gives them just that. Post tutorials, tips, reviews.
To collect information. If your followers look for information on a specific subject, offer useful advice or educational/informational materials on the subject.
To learn. Post video manuals, classes, and how-tos that will let them learn something new.
To make a decision. Post feedback and testimonials from your customers to help others learn more about your products and services.
4. Get that rumor mill working
Few brand promotion methods prove to be quite as effective as word of mouth. Send your most active brand advocates your products as a gift. Ask them to review these products or just give their opinion on them in a post. They will be grateful, they'll appreciate your attention and their genuine recommendation will make information on your product spread like wildfire.
5. Analyze the results
Note any questions, doubts, and negative or neutral comments about your brand and your products. If left unattended, they can generate quite a great deal of mistrust for your company and what it has to offer. Think of how you can improve.
Determine which of your actions motivate your followers to act as brand advocates the most.
Track the way your brand mentions affect your audience growth, conversion, and sales.
Brand advocacy examples
1. Valentine's Day event from Starbucks UK.
A few days before the day of love, Starbucks UK announced a nice little event by offering their customers to request Valentine's Day decorations on their coffee cups to surprise their loved ones. Participants took photos of their delivery cups and tagged Starbucks UK in their posts. After the event was over, they shared the photos they favored the most on their official Instagram page.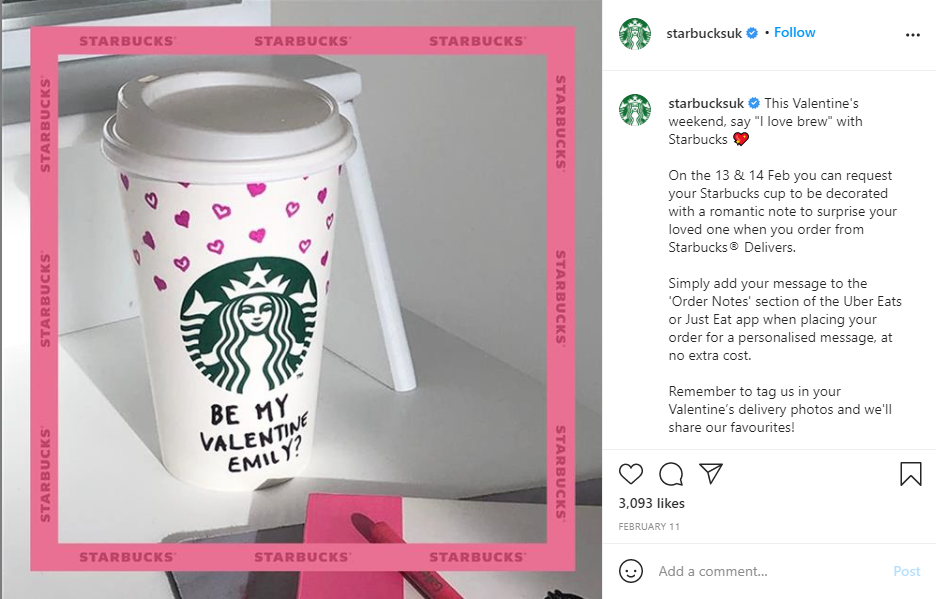 2. Glossier
This skincare and beauty products company doesn't launch any brand advocacy campaigns. Its entire operation seems to be based on brand advocacy as one of the main brand values. By promoting authenticity and a personal approach, they motivate lots and lots of people to genuinely recommend their products.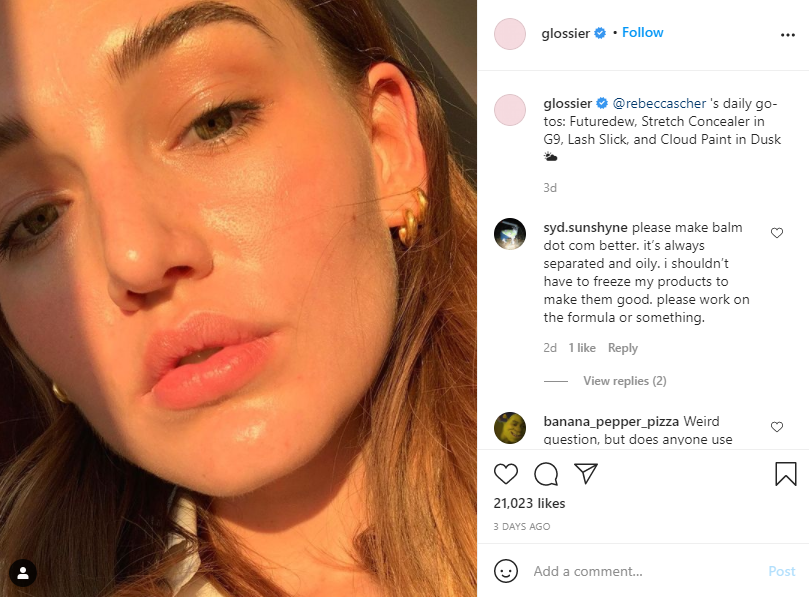 3. Lay's hashtag campaign
The famous and internationally beloved potato chips producer has been using hashtag campaigns to promote brand advocacy for years. One of them, #DoUsAFlavor is still popular on Instagram.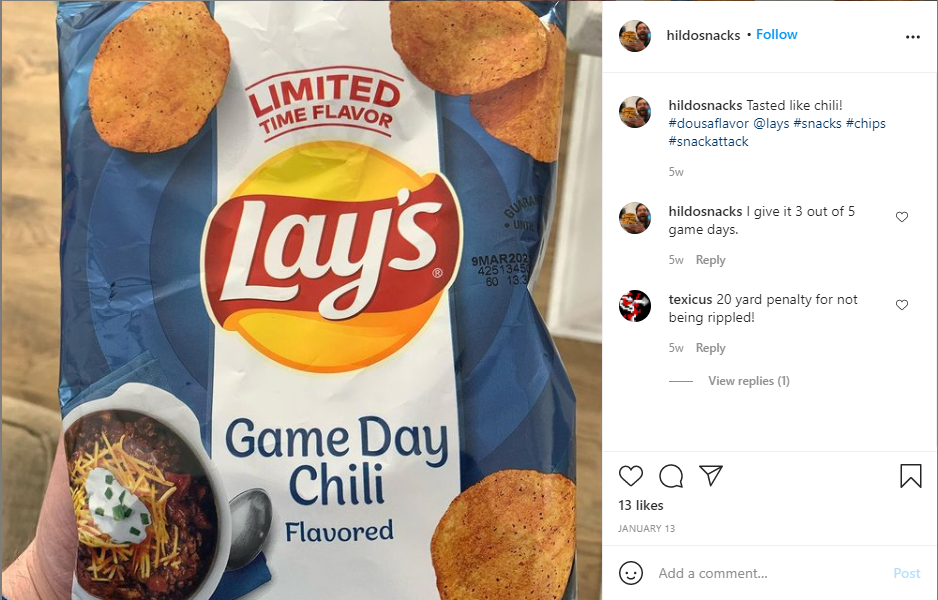 The benefits of brand advocacy
Brand advocates are people who trust you and believe in your brand, its mission, products, and services. They are those who are willing to support you for free. Knowing that their followers believe in their sincerity and transfer their trust to your brand. But there are also other benefits of using their enthusiasm for your brand's promotion.
1. It allows raising brand awareness organically
There is nothing like authentic content and personal communication when people share their ideas, explore new possibilities, and try to solve their issues. Just think how many people could exchange information about your brand online at this very moment. Can you imagine what kind of impact this would have on your brand?
2. It helps you be more personal
While technology is accelerating at great speed and people append more and more time online, they still feel the need for personal interactions. You can launch lots of targeted ads, pay dozens of influencers to advertise your product, or create commercials. But none of these will ever compare to what real people say about your products based on their personal experience.
3. Brand advocacy equals increased reach
Word of mouth spreads faster and farther than advertising. Once again, imagine how many of your customers, partners, and employees could be discussing your brand and your products online or in real life at the moment.
4. It creates a chain reaction
As more people talk about your company and its products, mass media will pay attention and jump on the bandwagon. As a result, you'll get even more exposure with minimal investment.
5. It helps people learn about your brand
While advertising might tell lots of people about your company, it doesn't mean that all of them will become your customers. Brand advocacy doesn't just create a positive image. It can let your people learn more about what your company does, its philosophy, the issues it can solve. The more they learn about your brand the more willing they will be to become buying customers.
6. It offers authentic content that doesn't look or feel like marketing
Let's face it; people don't take it kindly when something is being blatantly marketed to them. Brand advocacy never looks like advertising and never creates this feeling of information being shoved down your throat. This generates a lot of trust and brand loyalty.
7. It saves time and money
First, you invest time and energy in building a community of brand advocates. Then, this community works for you with minimal investment on your part. They do all the work for you.
Conclusion
While it's true that brand advocates can effectively promote your products for free, it's worth remembering that they don't appear out of thin air. First of all, you'll have to build meaningful long-term relationships with your brand advocates and earn their loyalty and trust.
Use every opportunity to build your positive reputation to attract as many people as possible. Motivate them to share their experience of interacting with your brand. Incentivize your loyal customers with special offers and discounts. The more advocates your brand has, the easier it is for you to attract more customers and promote your products.