The estimated marketing reach of Instagram is only second to Facebook. Think about it: over 1.2 billion active users every month. The platform holds massive potential for marketers, so it's hardly surprising that multiple businesses actively use Instagram promotion and ads to advertise their products and services.
According to recent statistics, this proves to be hugely beneficial for the majority of brands:
200 million Instagrammers visit at least one commercial profile every day. Two-thirds of these visitors aren't even following these profiles (Source);
Whopping 80% of IG users learn about products and services while using the platform (Source);
4 million companies advertise using Stories every month (Source).
The facts show that as a marketing platform, Instagram becomes increasingly more appealing for businesses than any other social network. Due, in particular, to the fact that it keeps offering new ways of promoting your business and your content. But how exactly do they work? Let's explore promotions on Instagram and find out why they are so effective.
What are promotions on Instagram?
There are two official ways to promote your content on the platform. It's Instagram Ads and Instagram Promotions. Instagram Promotions are ads that are not exactly ads. Basically, they allow promoting any publications and Stories. This means that you can post a photo, a video, or a Story and promote it by making it show up in other people's feeds.
A regular ad promotes a certain product or a service. Any targeted ad's goal is to get potential customers. Instagram Promotions advertise nothing; ramping up conversions isn't their goal. Promoted publications get an increased chance to be seen by a wider audience. This, in its turn, increases their reach, engagement, and potentially helps audience growth.
Targeted ads and promotions handle different tasks but both are extremely important tools to use for Instagram marketing. While ads attract potential customers and motivate them to stay with your brand, promotions build up brand awareness. And you don't even have to launch a full-on marketing campaign.
How do Instagram promotions work?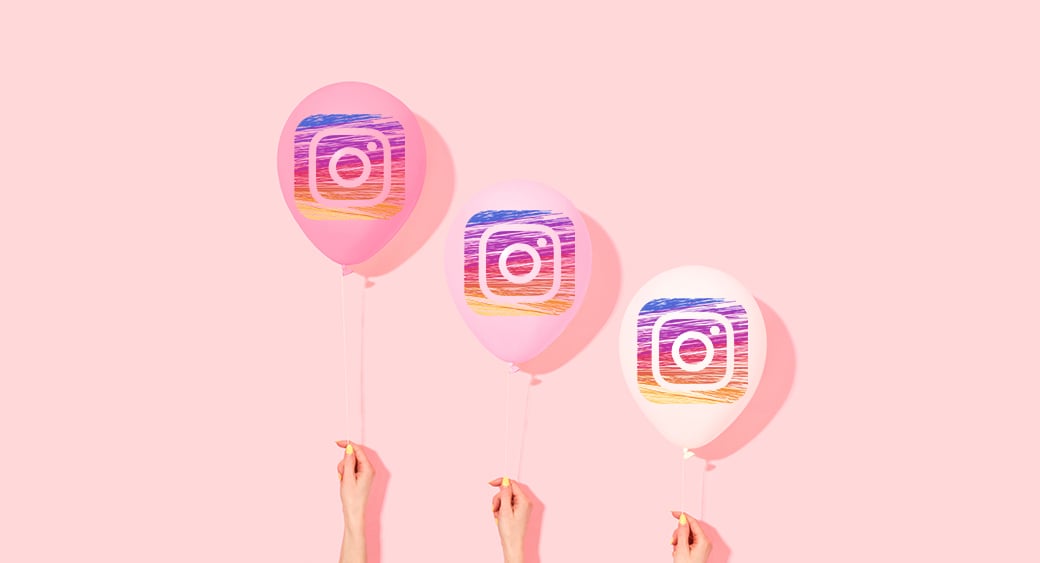 Both Instagram ads and Instagram Promotions require having a business account. However, promotions are much easier to use. All you have to do is publish a post or a Story, tap on Promote, pay a modest amount of money and Instagram will make it show up in the main feed and mark it as Sponsored.
Want to know how it looks? Just open your feed and scroll down. Chances are you'll see a sponsored post pretty soon.
You can promote any publication and it doesn't have to advertise anything. Even a Story about the great weather outside your window you posted recently can be easily promoted.
But because ads can be promoted too, it might seem somewhat confusing. After all, promotions look very much like regular ads. The difference is in how they work.
Targeted ads:
Set up using Facebook's Ads Manager.
Have multiple settings and require choosing your ad campaign objectives.
Allow promoting photos and videos that weren't published on Instagram.
Requires knowing basic rules of targeted ad campaigns.
Promotions:
Launch without leaving Instagram or using Facebook instruments.
Allow promoting any posts published on your profile.
Very easy to set up and activate, have a limited number of settings, and intuitively understandable to anyone, even those who know nothing about Instagram marketing.
Types of promotions
Effective Instagram promotion is only possible if you choose the right type of content for your marketing goals. For example, if you want to promote a film or a musical album, it would make sense to use short videos. If you are selling a clothing line, you can use all formats and each of them will tackle a specific task. Some will advertise specific products, some will increase brand recognition.
Photo promotions
Photos were the first format of content that Instagram ever had and they still remain the primary type of content on the platform. A quality photo with a link is a great option for anyone who wants to increase website traffic or attract more potential followers. A competently chosen photo and a meaningful description will sparkle their interest.
Video promotions
Promotional videos last from 3 to 60 seconds and this time is more than enough to draw your target audience's attention. A minute-long video is all you need to tell your potential customers about your product or service and why they should use it. Or to tell them about your brand and let them know why it's relatable. Videos are also great if you want to advertise an event (a seminar, a presentation, an exhibit, etc.).
Stories
Stories are an amazing way to share the highlights of your brand's life with your audience. Stories are short-lived but they take a place of honor right at the top of your feed and catch the eye.
Stories are a great instrument to increase your audience's loyalty. After all, they let them take a peek behind the scenes and make them feel like they are a part of whatever processes are going on there at the moment.
Influencer promotions
Once you've tried all the official ways of promotion the platform offers, you might start thinking about engaging bloggers and influencers. There's one small problem though. Unlike in the case with targeted ads or Instagram promotions, the results of advertising with influencers are much more difficult to predict. Let's say you've found a suitable influencer, discussed the details, and paid for your brand promotion. Now you can only wait and see how effective it was, and there's no guarantee it would be.
That's why it's so important to minimize the risks by analyzing their profiles and their everyday performance.
It's worth noting that Instagram Promotions aren't specifically tailored for influencer marketing. However, it's possible to get them to promote their posts and Stories in which they mention your brand or tell a story about it.
Instagram promotions requirements
The only major requirement is to have a Business account. In case your account is still personal, follow these easy steps:
go to your profile settings;
choose Account;
choose Switch to Business account.
After that, just follow the easy instructions: choose the profile type (Creator or Business) and connect to your Facebook page. Once that's done, you are ready to start a promotion.
Is it worth it?
It definitely is but you have to know what exactly you are using it for. The main and primary goal of Instagram promotions is attracting new followers. They are a great way to drive your audience growth but they'll hardly help increase your conversions. They are extremely easy to use but you shouldn't expect the same results as you do from targeted ads.
You should definitely use Instagram Promotions if you want to:
Improve your Reach and Engagement metrics;
Promote older publications;
Motivate new users to watch your Stories and increase your Stories reach;
Attract new followers.
Besides, it's less expensive than targeted ads.
How to Create an Instagram Promotion in 3 easy steps
Creating a promotion on Instagram includes three main stages:
Setting up a promotion
Payment
Launch
Setting up
1. Open your Instagram app and make sure you are logged into your account.
2. Tap on the Promote button right below your bio and above your feed



3. Choose one of the posts in your feed and tap Next: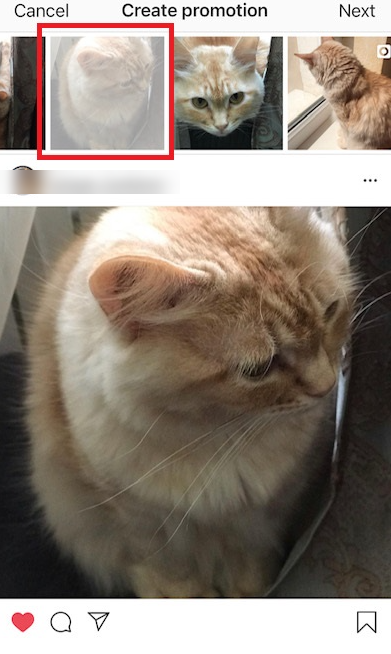 4. Select where exactly users will be redirected after tapping on the link in your promoted post and tap Next: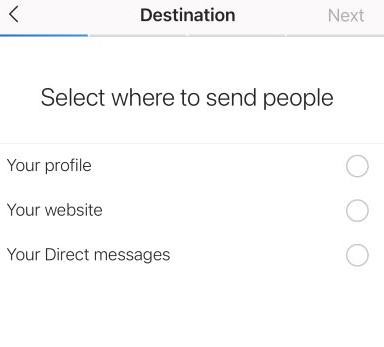 5. Select your target audience. The automatic option means that the algorithm will look for users whose interests are similar to those of your followers. If you choose to create your own target audience, you'll be offered to choose parameters like audience name, locations, interests, age, and gender. Once that's done, tap Next: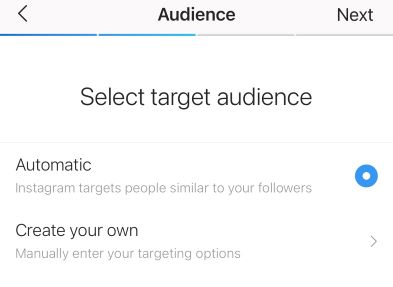 6. Now you can choose how long you want your promotion to last and how much you wish to spend on it. The system will offer an option but you can change it as you like by moving the sliders. The bigger is your budget, the higher your reach. Again, tap Next: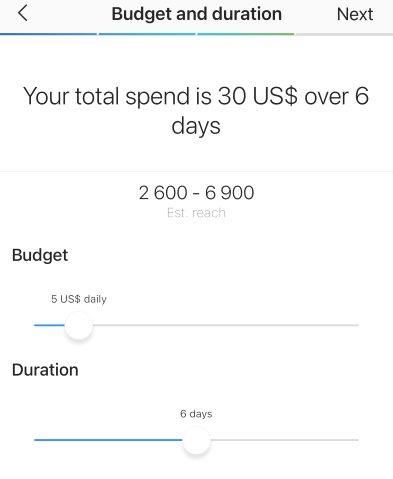 7. Now review the options you've selected for your promotion to make sure everything's right and go to payment: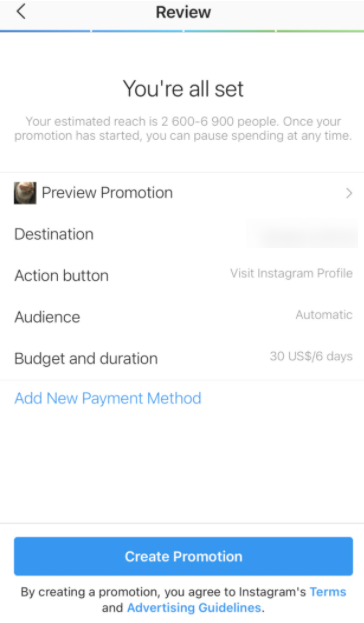 Payment
Now you just have to pay for the promotion. There are two ways to do this:
Using your credit card
Via PayPal
To add your credit card or PayPal account details, tap the Add New Payment Method link as seen above. Once that's done, confirm the transaction. Instagram will debit your account only after your promotion campaign is over.
Launch
As soon as your request for a promotion is submitted and paid for, it will be processed by the system within 24 hours. All promotions are pre-moderated and if Instagram finds any mistakes, your request might be rejected. There are a few reasons why that can happen:
Your promotion includes age-restricted content;
Your promotion is considered offensive or includes incitement to national, racial, or religious hatred;
It advertises regulated goods (medicines, alcohol, etc.);
The link to your website is inactive.
In case you've made any of these mistakes, you can correct them and submit your request again. Once it's confirmed, your Instagram promotion officially launches. No matter what timeframes you chose for your campaign, you can stop it at any time.
Promotion insights
If your promotion has been confirmed and went public, it doesn't mean that you have to fold your hands and wait for good things to happen. It would be wise to track your promotion performance using Instagram Insights. To do that, follow these steps:
Go to your Instagram profile and tap the menu icon at the top right corner (the one with three horizontal lines).
Choose Insights.
In the first tab (Content), scroll down until you see the Promotions section.
Here you'll be able to see:
engagements (number of likes, comments, shares, etc.);
number of profile/website visits;
number of views and total reach;
costs;
target audience (age, gender, location).
How to get influencers to promote your brand
1. Find and select the right influencers for your brand and your marketing goals
Create a database with as many influencers as possible. Using trendHERO search for that will save you quite a lot of time. Don't forget to use the 500 Similar Bloggers feature you can see in every report. When you have a good database of bloggers, it becomes much easier to choose the right ones based on your marketing campaign goals.
2. Choose the right type of influencers
Sometimes, less is more. A huge following doesn't always translate into massive conversions. First of all, make sure their audience is authentic, active, and properly engaged. Use trendHERO instruments to make sure this is what you get.
3. Get in touch
By getting in touch I mean not just contact them and discuss your partnership. Build a relationship first. This includes following them, getting to know them, comment on and share their content. Turn them into your brand advocates before you actually partner with them.
4. Keep in touch
There must be no space for misunderstandings and miscommunication. Discuss every detail of your partnership, answer every question, talk over every concern.
5. Analyze the results
Use trendHERO analytics tools to see reach and engagement stats for the sponsored content. Analyze your conversion rate.
Instagram promotion cost
The amount of money you spend on Instagram Promotions completely depends on how much money you are willing to spend over a certain period of time to reach a certain number of users. Instagram saves you the trouble by offering a scale from $1 to $1000 a day, from 24 hours to 30 days.
Instagram promotion ideas
1. Promote a contest or a giveaway.
Giveaways and events of that sort are well-known and probably the easiest ways to increase your reach, follower count, and follower engagement. Using Instagram Promotions to advertise your giveaway will let you ramp up those numbers even more.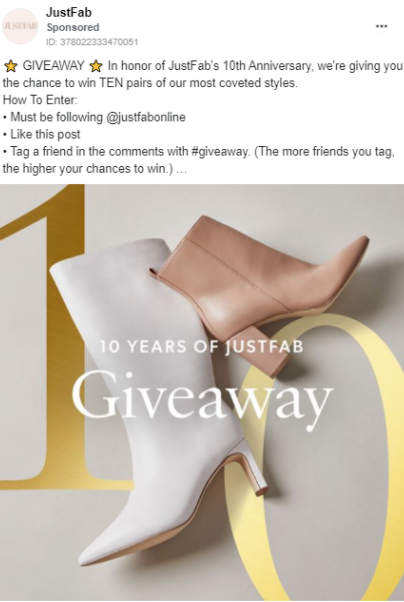 2. Be subtle
Product promotion doesn't always have to be flashy and in your face. Sometimes it's the subtlety that impresses your potential followers and/or customers and wins them over. Use subdued colors, minimum details, and even fewer words.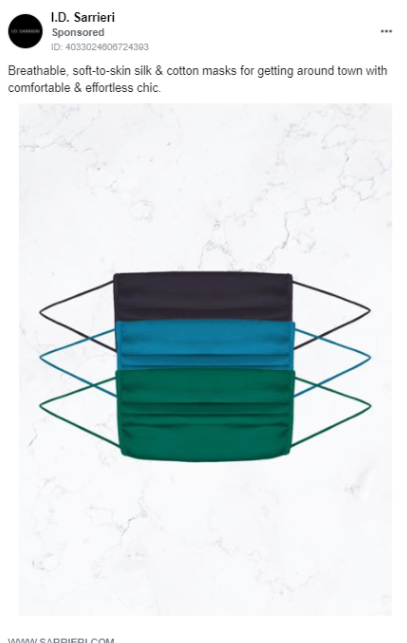 3. Promote unique hashtags
Unique brand hashtags make it much easier for people to find your content and to share it. Why not letting more people know about it?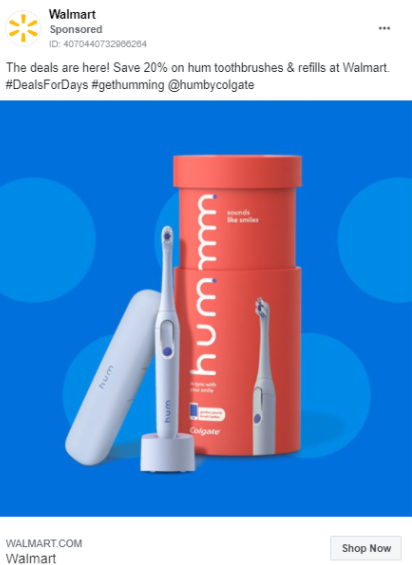 Conclusion
A couple of years ago you could hardly see any ads on Instagram feed. Now every third or fourth post you see there has that Sponsored mark. The ever-changing algorithms have made free methods of promotion significantly harder, which is why Instagram ads and promotions are the go-to methods for brands today.
Should you use them? Yes, if you plan to help your profile grow.
It will take just about a dozen taps to set up an Instagram promotion. But remember that to make your Instagram marketing successful, you should use it wisely. Meaning you have to know the tricks that will make your target audience notice you.