In the 21st century, most processes have already been automated. This significantly saves time and helps invest effort in refining those actions that need a creative mind. It seems that there is a tool for everything now, therefore, a lot of tasks can be completed faster with less energy.
When it comes to Instagram, it is quite an advanced app with lots of in-built features. However, third-party apps are also worthy of attention if you strive for growing and improving your blog.
We have got together 35 state-of-the-art tools that will bring your Instagram blog to the next level. In this article, you will come across the tools that will enhance your writing skills, optimize your Instagram BIO, help you be on familiar terms with analytics, content planning, creating layouts, and other Instagram essentials.
Read on, and get a clear snapshot of the best tools for Instagram bloggers to use and, therefore, ameliorate your presence on this social media with their aid.
The most needed tools for Instagram bloggers to boost the efficiency of the blog in 2021
Here it is, the selection of tools and apps that will come in handy for everyone who has an idea of skyrocketing an Instagram blog. If you are not a blogger but a marketing specialist, a business owner, or someone who wants to develop a personal brand on Instagram, all these tools will be useful.
Analytics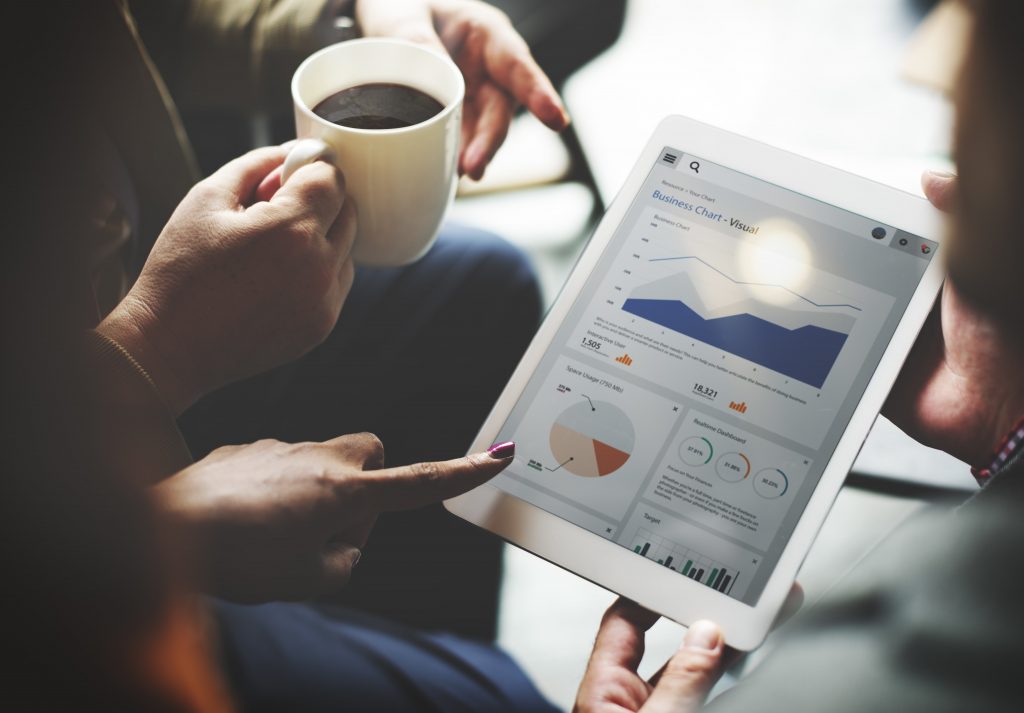 Without analytics of content and metrics, there is no growth. It's crucial to keep an eye on your Instagram account's performance, make adjustments to advertising campaigns, optimize a strategy if needed, and so on. Using specially designed tools for analytics on a regular basis, you will protect yourself against moving blindly and wasting a marketing budget.
There is no Instagram Insights on this list. You should call on there from time to time, of course. However, the third-party tools presented below will provide you with more detailed data about your account and give a full picture of its performance.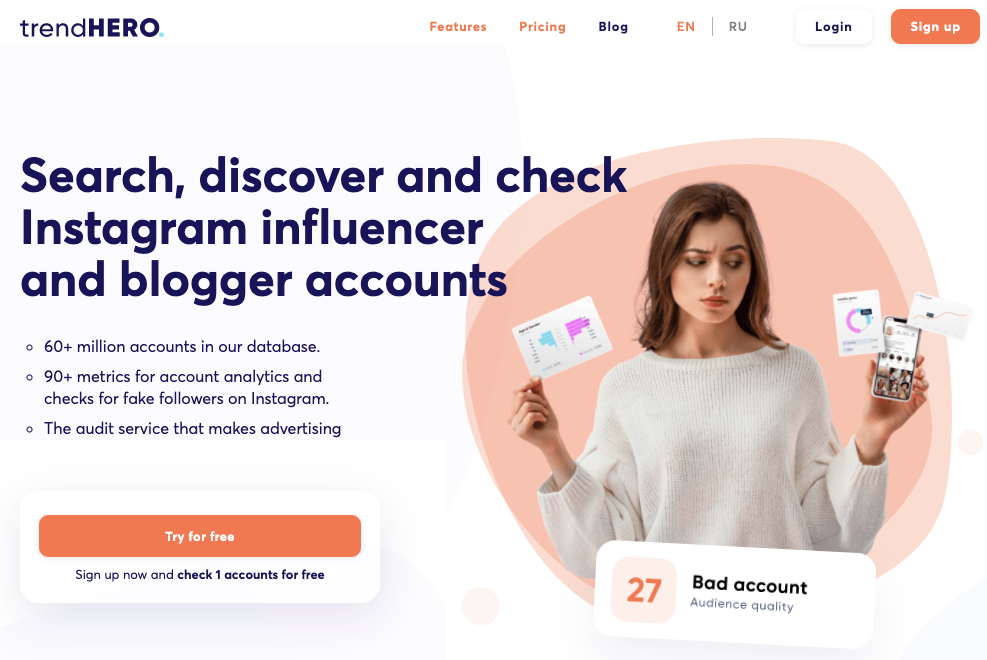 This tool is one of the best bets when it comes to searching for and analyzing Instagram accounts. Its base has over 60 million accounts as well as the tool provides more than 90 metrics of analytics: audience and comments analytics, engagement rate in the account, the average number of likes and the frequency of posting, following and followers growth, top mentions, and top hashtags, etc. You can both track your account's metrics as well as check influencers you want to collaborate with for cheating. All the charts and graphs within the tool are simple and comprehensible.
There is also such an indispensable feature as Tracking that helps deepen into the analytics of any account. In this section, you can set any date range, sort posts by ER, analyze the effectiveness and results of advertising, etc.
Apart from analytical capabilities, trendHERO has a Discovery feature. Setting the parameters, you will be able to find any influencer to meet your needs, and check its account for authenticity right in one place.
trendHERO offers several tariff plans with a specific set of features and different prices accordingly. Would you like to give it a whirl? Sign up and get 1 check for free.
Sprout Social is a full-fledged tool for complex work with social media brand management. Sprout Social software integrates with Instagram, Facebook, HubSpot, Pinterest, LinkedIn, Twitter, and other key social media platforms. When it comes to Instagram analytics, using Sprout Social you can track clicks, saves, replies on Insta Stories as well as get in-depth analytics for each post. It's worth admitting that all this is available in real-time or for tracking across set time periods.
In addition, this tool provides an Instagram scheduling feature to plan posts in advance and queue them up. One more hallmark is an opportunity to manage several Instagram accounts within the tool.
Check the current plans and prices here.
Keep in mind: benefit from a 30-day free trial
Later is mostly known as a scheduling tool for Instagram, Pinterest and TikTok. Nevertheless, its Instagram Analytics feature is definitely worthy of attention. Numerous charts and graphs with audience analytics, the most crucial metrics of Instagram Stories, insights on the best time to post, and other essentials for boosting the performance of your account. Later is a great tool for everyone who likes to delve into details, analyze and optimize.
Please note: there is a forever free plan with a limited set of features, and several paid plans.
Analytics, publishing, and monitoring are the key features of Iconosquare, and all of them are aimed at growing your business on social media. Using this tool, you will get access to the advanced analytics of posts, audience, Instagram Stories, in-depth engagement insights, tags and mentions analytics, and lots more. Iconosquare also provides additional but so necessary services like competitor and hashtag tracking and an opportunity to collect data on several profiles at a time.
There are several free tools to benefit from such as a random comment picker, Link in Bio Manager, and a quick Instagram Audit of any account.
Here is everything about pricing. Try 14 days with Iconosquare for free.
Discover more Instagram analytics tools via this link.
Instagram Bio

Getting together all the necessary links in one place, these tools are just perfect for providing as much information as possible for your followers and/or potentials. As Instagram allows you to add only one link in BIO, third-party tools are in great demand. Let's consider the most popular ones.
Offering forever free use, Linktree is quite a good option for optimizing your BIO. It allows you to quickly add unlimited links in one place, and also track all the clicks on each of them. If you do not mind Linktree branding on the page with your links, you can indulge in free usage.
After signing up and adding all the links needed, get one URL, copy and paste it to your Instagram BIO. Done!
One more tool that allows you to store multiple links via one short link. Browsing the link analytics in real-time and tracking clicks is also among the features of Shorby. A great tool to get the most of your Instagram Bio Link!
"The new way to improve your Instagram experience" – this is how Lnk.Bio presents itself. Well, great! User-friendly interface, unlimited links, personal URL, usage of the official Instagram API that means safety, and other a lot of cool features. After a complete set-up, you will get a simple page layout with a profile picture to insert in your Instagram BIO.
Other Instagram Bio Links tools:
Content Planning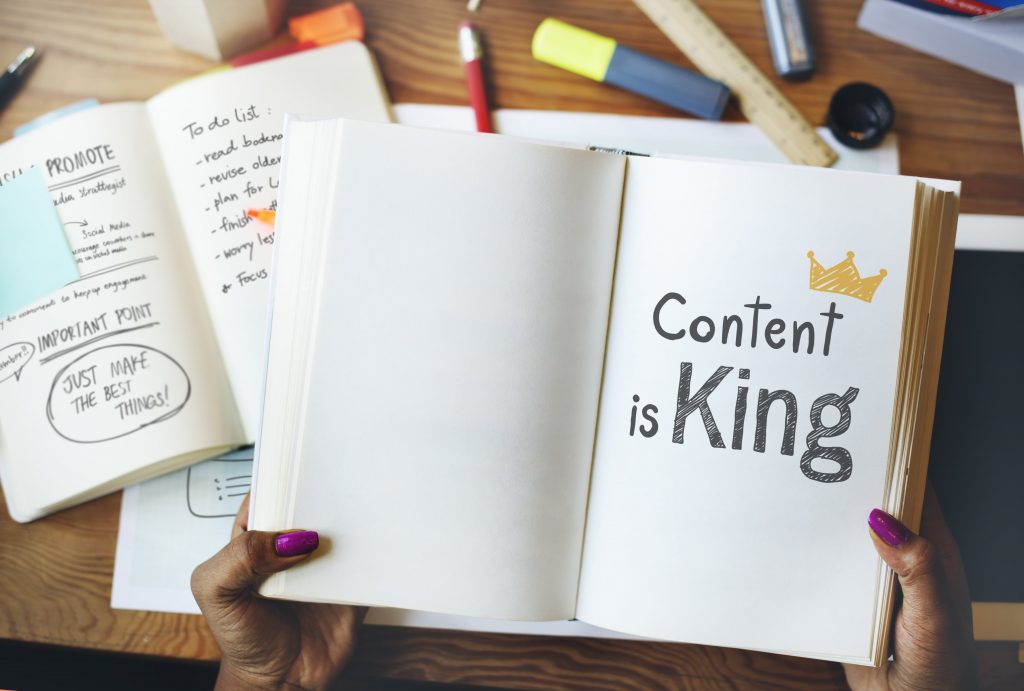 Instagram is a social network where visual is of primary importance. It means that you need to stick to one color scheme as well as follow the logic and sequence of publications to make all of them look harmonious. Content planning apps greatly assist in this case, allowing you to preview the arrangement of shots before publishing.
This is a great app for planning and building a grid of photos and videos for your Instagram profile. Using UNUM, you can create a grid in a single palette or style, cut photos into parts, make collages in the feed, drag and drop pics to reach the flawless visual design of your account. It's free of charge but there are also paid subscriptions with more extensive features.
Preview: Planner for Instagram
Preview is one of the favorite tools among users when it comes to content planning on Instagram. One of the key features of Preview is an unlimited grid space for free. You will also get access to analytics and insights, hashtag finder and analytics, various editing tools and scheduling. Compared to other similar tools, Preview allows you to plan not only photos but Instagram Stories, IGTVs, and Reels.
Would you like to know what colour is your Instagram account? It's possible to do within Colorkuler. As soon as you enter your Instagram Username, this tool will generate a detailed color palette of your profile. You will see what colours currently dominate, what shades cause disharmony, and so on. Try it for free or get a PRO version with more features.
Planoly is a full-fledged content planning tool that allows you to plan not just a grid of posts but to manage and create your hashtags, schedule and publish posts and stories, have access to analytics, etc. There is also a cool function of creating reminders about the time of posting.
The app is free. However, if you want to get more features and manage multiple accounts, it is available by subscription.
Visual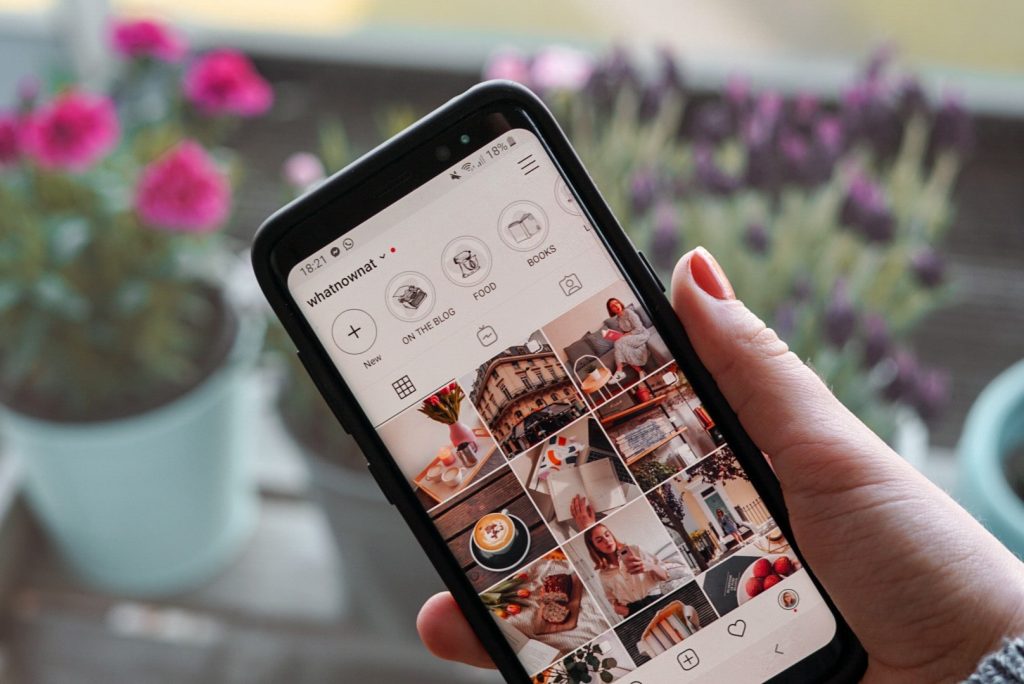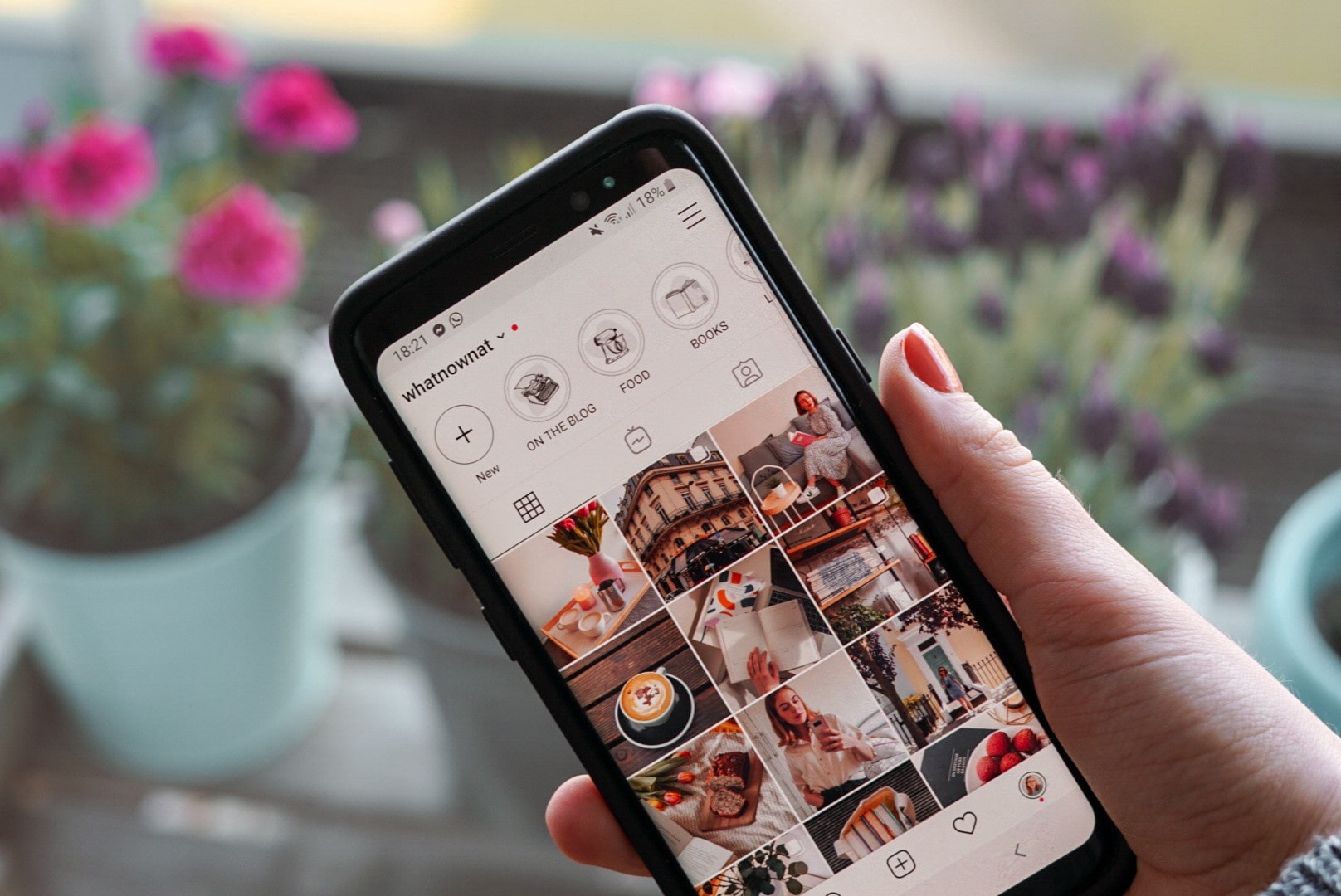 The market of editing tools is bustling with variants. There is a gazillion of them for all tastes. Despite the fact that no-filter shots are currently in vogue, one day you will definitely need to make them brighter, add more contrast or less saturation, etc. It's impossible to stand out on Instagram without high-quality content, therefore, make friends with editing tools and apps.
It seems there is no digital specialist in the world who has not heard about Canva. If you are not good at design, this tool will be your magic wand. Within Canva, you will be able to create layouts for targeting, logos, banners, icons for highlights, covers for videos, and solve all the tasks related to graphic design. To simplify the process, you can use pre-made templates, adding various graphic elements, and doing some minimal editing. The tool is free but with in-app purchases and a Pro plan that gives you access to advanced features.
Lightroom is a powerful photo editing tool. Instagram users call it one of the best color correction tools that allow you to edit selected areas of images. Benefit from cropping, filters and effects, an opportunity to work with curves, light, color, etc. Within Lightroom, you can view guides and share instructions for creating appealing pics. By the way, most Instagram influencers make presets in Lightroom and then put them on sale.
One of the hallmarks of Motionleap is an animation of photos and turning them into short looped videos. Apart from the animation of any detail of the image, you can add various elements to your pics as well as 3D motion. Your Instagram Stories will be charming!
This app was created by an Instagram influencer with more than a million followers @tezza. The flawless design of her pics, stories, and IGTV inspires so many people, therefore, she decided to create her own app. Within Tezza, you can edit photos and videos in the style of the blogger. There are a lot of fun photo filters & effects like stop motion, glitter, vintage film, frames, and over 100 editorial templates. There are also amazing presets that help your images take on stunningly beautiful hues.
Other great editing tools:
Instagram Stories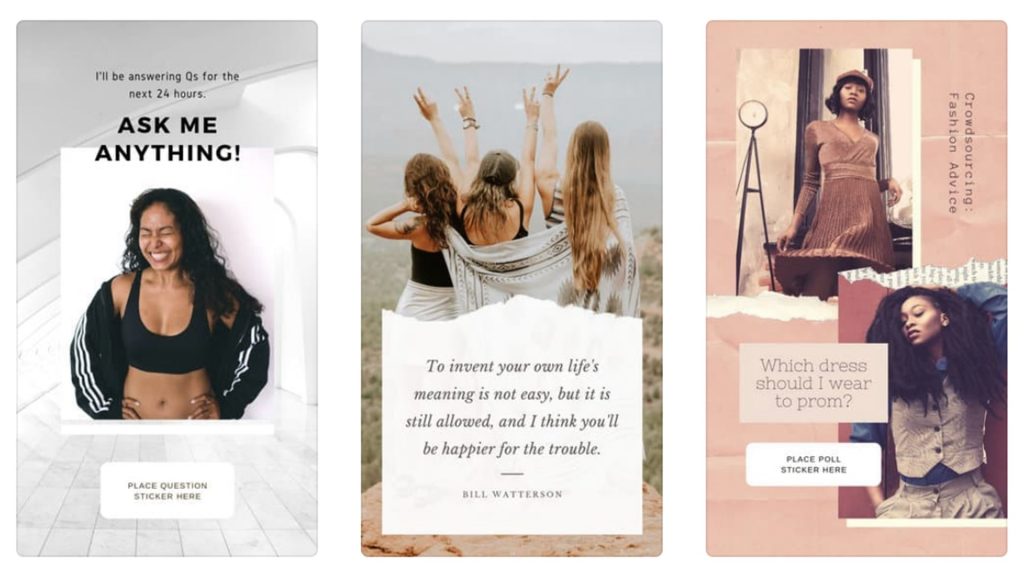 Being the main channel of communication on Instagram now, Stories has become more than sharing your life in the moment. It's high time you gave them a personal touch and created the brand aesthetic of your dreams with these great tools.
This app is a godsend for creative minds. PicsArt has all the necessary stuff for making your photos and videos stand out from the crowd. Using this tool, you can edit photos and videos, create collages, add texts to the images and videos, use brushes to add vibrant strokes, etc. PicsArt has also a huge base of stickers as well as numerous effects to bring your content to the next greater level.
Instories is an app for animated stories with a great number of templates for all tastes. Each of them can be customized from background colors to animation effects. Add stickers, logos, music, export your stories in high resolution, and make your followers enjoy!
This tool will get you to the good old days. It's a vintage camera app with stylish retro filters to give your videos a touch of old films. The vintage video recorder with glitches of old videotape recordings is just super cool!
Unfold is a very cool app for appealing Instagram Stories. This tool offers a great variety of layouts and opportunities to make your stories stylish. Here you can create a torn edge of a photo, a shot from the film, a page in the scrapbook, and other artsy stuff.
Other great tools for Instagram Stories:
Text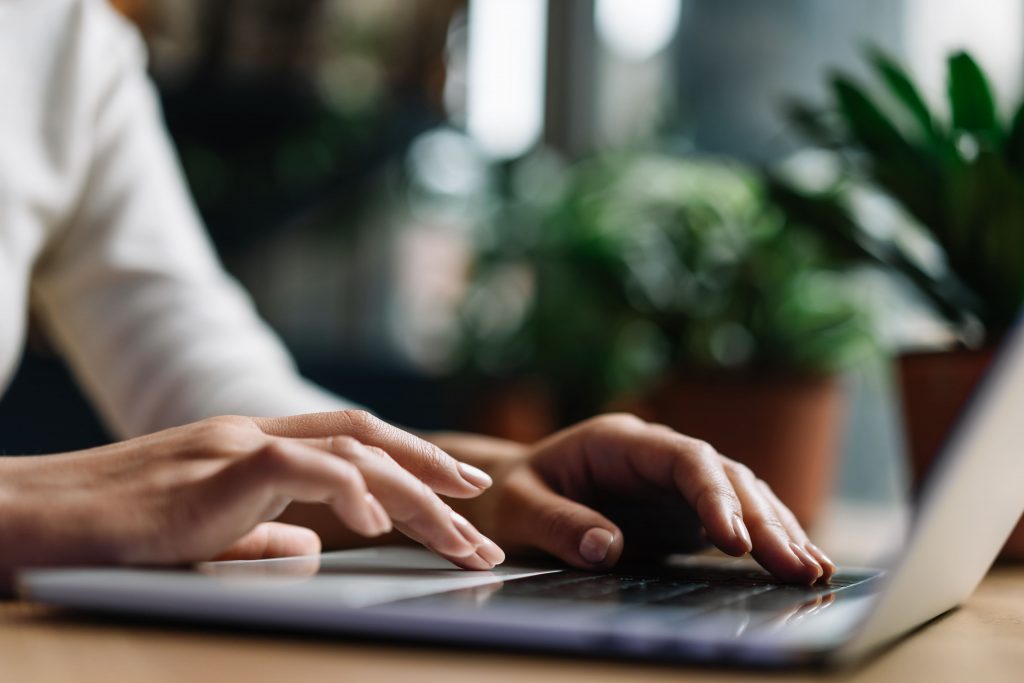 Not just design matters on Instagram but text too! Familiarize yourself with these irreplaceable tools that will enhance your texts.
The Grammarly tool will assist you in avoiding spelling and grammar mistakes in your texts. Even if you are the most attentive and educated person in the world, no one is immune to misprints. Grammarly will polish your copy and get it ready for posting. Going Premium, this one of the best blogging tools will give you suggestions on word choice, passive voice misuse, intricate text, and lots more.
The first task of any text for Instagram (besides good plot) is to divide it into paragraphs. One paragraph should contain one new thought.
Text4InstaBot in Telegram handles this task in an excellent way. It is capable of putting invisible spaces to neatly divide text, cross it out, underline, and center. Such editing takes place in a matter of seconds and for free.
Would you like to vary your texts in posts, stories, or BIO? If yes, you will definitely enjoy this app. Fonts Keyboard offers a great variety of cool and fancy styles to give a personal touch to your texts.
A creative font will always look if you highlight the main idea, quotes, excerpts from books, interviews, or headlines in your posts.
This tool is aimed at making your writing bold and clear. How, you might wonder? Hemingway Editor keeps under control the structure of phrases and sentences and suggests corrections. The basic pieces of advice are the following: writing shorter sentences, using active voice instead of passive, and reducing the number of adverbs in sentences. Difficult and boring words are enemies of great texts. Hemingway Editor will help you defeat them light and breezy.
Blog Ideas Generator by HubSpot
If it happens that you run out of ideas for your Instagram blog and can't catch the inspirational wave, Blog Ideas Generator will take on this role. You can enter several nouns that are connected with potentially desired topics, and the tool will offer you five ideas. You can also get access to a set of up to 250 blog ideas if you fill in the form. This option also provides SEO tips for your blog. It will be incredibly useful for your website. Enjoy Blog Ideas Generator by HubSpot for free and may your ideas never dry up.
Hashtags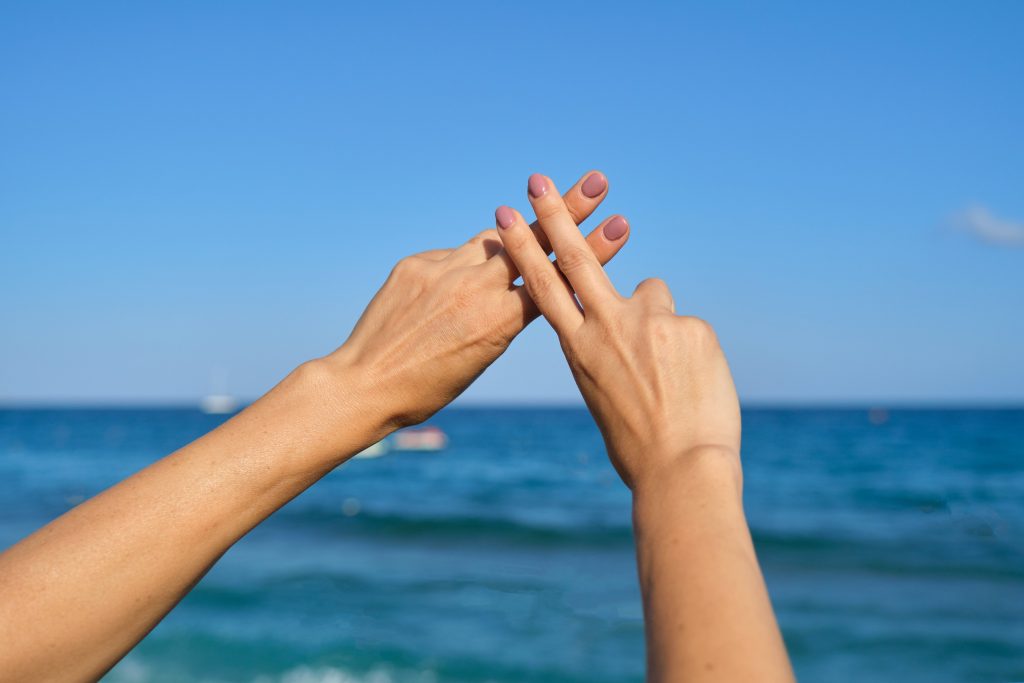 Hashtags are one of the best ways to attract more attention to your Instagram blog for free. At present, hashtags also work as keywords in Google. With their help, more people will learn about your product or service, and some of them may become your future customers. Selecting hashtags correctly is a separate kind of art. The tools described below will help you master it.
Hashtagify offers you to boost your #success through hashtag marketing. Sounds like an offer you can't refuse. Apart from searching for suitable hashtags and picking the best ones for you, Hashtagify will show you real-time stats on any hashtag, offer other related hashtags to use as well as generate a complete report to analyze and discover ups and downs. Whether you're going to monitor your actions regarding hashtags or your competitors', Hashtagify is a great option for this matter.
This is a completely unique tool that with the aid of hashtags collects all information that has been published on social media. Just type a hashtag you are interested in and get the results. There is a filter to collect information only on one social network or on a specific location where users left posts using particular hashtags.
Apart from the vast database of hashtags with detailed statistics, there is a plugin to install in the browser. It shows the popularity and reach of each tag, allowing you to choose the most suitable ones for your posts. Within RiteTag, there are hashtag suggestions for texts, images, an opportunity to group hashtags and integrate them right to Instagram.
Give it a whirl with a 7-day free trial!
Other
Let's not stop there. Here are some more cool blogging tools for different purposes.
Google Trends – keep an eye on trends, generate content based on the topics people are currently interested in, and make your blog be the focus of attention.
Lizaonair is a tool for choosing a winner in the Instagram Giveaway quickly and efficiently.
Repost – is a tool to repost photos and videos on Instagram (it's obvious but I'd better mention this) with an opportunity to edit it, save pics and videos to share them later, and also view all posts you liked.
Social Searcher – a tool for real-time monitoring of all mentions on social media and the web.
Buffer is one of the best tools for bloggers to schedule, publish, and deeply analyze content.
Good bloggers differ from great bloggers in that the latter are on a first-name basis with time-management, and keep all necessary "to do" in one place. Notion is a true helper in everything as for self-organization.
Conclusion
As there is a pile of various tools for bloggers, we have chosen the best ones in our opinion. Each of them is designed to do its best to become your helper on the way to creating great things. Choose your favourites and enhance your social media presence in the very nearest future!