Ever since Instagram blew up in 2015, it's been extremely popular both with bloggers and marketers. As opposed to other huge platforms like Facebook or YouTube, Instagram keeps growing steadily. The size of the platform's advertising audience is only second to its parent Facebook, which makes it one of the most attractive online marketing platforms in existence.

But it's not only marketers who find it appealing for business. Instagram bloggers can also monetize their influence. Over the recent years, this way of making money online has truly become a business anyone can start.
It's worth mentioning that while the idea of monetizing your blog sounds extremely appealing, it doesn't work for everybody. Too many of those who aspire to monetize their online presence drop the attempt as soon as they face the first challenges. This happens due to many mistakes, from lack of patience and overblown expectations to incorrect content strategy and lack of understanding of what the platform is all about. But whatever these mistakes are, you can avoid and prevent them.
Let's talk about how you can monetize your Instagram blog and avoid common mistakes.
Can you get paid for Instagram posts?
Yes, you absolutely can. It's just worth remembering that you can't expect it to happen immediately after you create an Instagram profile. If you generate engaging, high-quality content, promote your blog, and attract new followers using authentic methods, eventually you'll get a platform available for monetization.
But once again, keep in mind that your Instagram fame won't fall down on you out of the blue. If you plan to publish a few posts and rest on your laurels waiting for sponsors to form a line to throw money at you, forget about it. Blog growth is a rather gradual process that might take months and sometimes years.
What are the requirements for making money on Instagram?
1. Learn the basics of SMM (Social Media Marketing) to be able to competently promote your personal brand. Luckily, there is no lack of information. You can find it online, read in books, or attend classes, the choice is up to you.
2. Don't use any inauthentic methods to improve your profile statistics. Unfortunately, you can see some advice here and there telling you that as a beginner, getting fake followers or using the mass following tactic is totally ok. But here's a fair warning: this won't do you any good. More importantly, it will prevent you from making money.
Why? Because fake followers (the ones you didn't get organically) are a deadweight. Disinterested, disengaged, they don't care about what you have to say. And why would you need something like that when high follower engagement is one of the first metrics all marketers are after?
Besides, a fake following is extremely easy to detect. And once they detect it, it will scare off any potential sponsor.
Please remember once and for all: to be able to make money by blogging on Instagram, you need to take care about the quality of your audience, not quantity.
3. Make sure you create high-quality content. Engaging publications, great visuals, appealing concept. Creating a personal brand on Instagram isn't as easy as it might seem. But if you feel you have everything it takes to succeed and ready to work hard to get what you want, go for it.
4. Be prepared for the simple fact that you won't be able to make money right off the bat. Most likely, it will take a significant investment of time, work, and sometimes money. All of that will probably pay off in the long run.
5 ways to make money on Instagram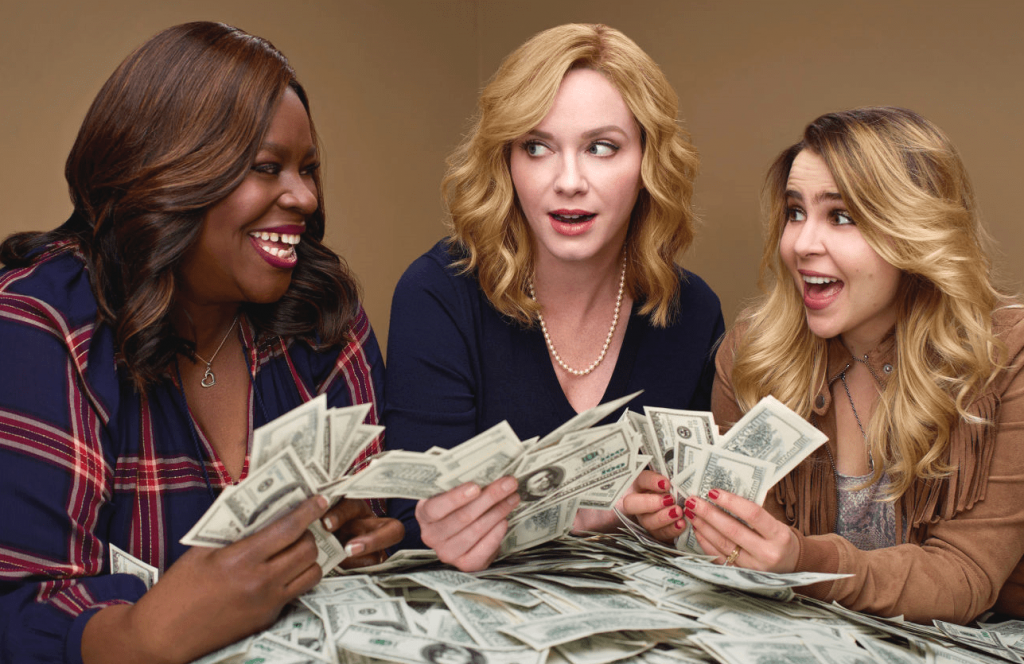 1. Sponsored content
You can start making money by posting sponsored content when you gave at least a few thousand followers. However, your follower count is no longer the first thing marketers pay attention to. The quality of your audience is what really counts. It must be authentic, highly engaged, and match their target audience. If your following doesn't meet one of these requirements, they won't be interested in a cooperation.
NB: In case you want to publish sponsored Stories, make sure you have a Business account and at least 10k followers. These are the requirements for including links in your Stories.
You can post sponsored content by partnering with brands directly or via online influencer marketplaces.
Requirements:
You have to know your target audience
You have to constantly improve the quality of your content and keep your followers engaged
Make sure that the sponsored content you publish is suitable for your niche, target audience, ethical standards, and the platform's ToS
Whatever sponsored content you publish must not stand out like a sore thumb among your regular content
You must be able to negotiate with marketers and regularly provide them with performance reports
2. Official methods of monetization
For a long time, Instagram could offer no native methods to monetize your presence on the platform. But very recently, the social network announced 2 new monetization features: IGTV ads and Instagram Live Badges. Both features work in test mode and aren't available to all Instagram users. But hopefully, soon all Instagrammers will have full access.
What we know now:
Monetization via IGTV ads will be similar to that on YouTube. The videos will have integrated ads and video authors will get a commission for ads views
Authors will be able to earn up to 55% commission from the ads
Instagram Live streams will allow sending "tips" to stream starters by buying hearts
In short, IG bloggers should seriously think about incorporating live streams and IGTV videos into their content strategy.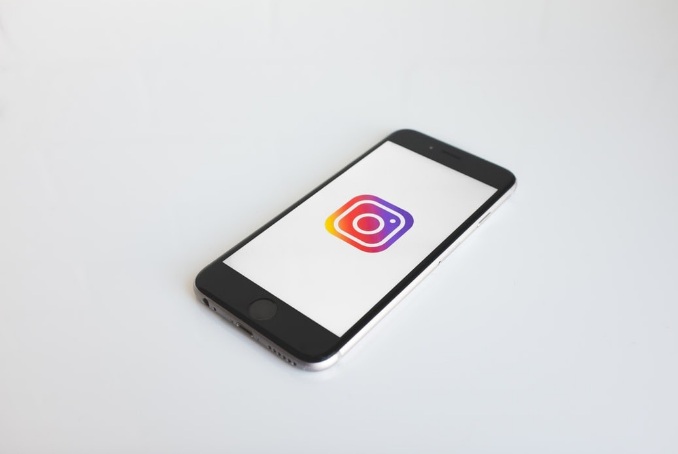 3. Selling your own products/merchandise
On Instagram, you can sell anything that's not expressly prohibited by the platform's ToS. Many bloggers make money on Instagram by creating a brand of their own and selling their products. The most obvious examples would be Kylie Cosmetics by Kylie Jenner or Huda Beauty by Huda Kattan. However, there are lots of influencers with smaller followings who successfully sell their brands too.
One of the ways to do this is selling merchandise with your name, logos, or whatever reminds your devoted followers about you. As a rule, it's a small collection of branded clothing and/or small items to draw attention to your personal brand.
NB:
You can use DMs to discuss all details concerning your products with your customers
Running giveaways and contests with your products as prizes is a great idea if you want to increase your audience engagement and attract new followers
4. Traffic arbitrage/affiliate marketing
Traffic arbitrage implies assisting brands in attracting new customers for a commission. This is how it basically works: you partner with a company that wants to attract more traffic to their website/online store and convert that traffic into sales. In order to do this, you publish posts with affiliate links that often offer discounts for anyone who uses them. "I partnered with this awesome brand to offer discounts to my dear followers", "This brand's makeup line is so amazing I asked them about special prices for you", "Use my personal promo code to get a discount". You get the idea. Once they make a purchase using the affiliate link, you get paid.
Sometimes it takes some negotiations with marketers. But more often than not, all you have to do is sign up for an account at a brand's online store, get your affiliate link and start earning.
NB:
There are a few ways to get your commission: for each purchase, for website registration, for installing an app
Don't expect to get your commission immediately. It usually takes at least a few days, sometimes a month
Instagram allows only one clickable link in the bio. If you plan to partner with multiple brands, use one of the services that allow including many links in one
5. Selling classes, webinars, tutorials
You don't have to own an office to sell your knowledge. If there is something you are good at, you can make money on it. Instagram is as good a place as any to sell a series of video courses or written tutorials.
When choosing your training course or tutorial theme, take into account your target audience's interests. Remember that they must be invested in what you have to say in order to make it work.
NB:
As you try to sell video courses and classes, don't forget to publish useful content your followers can view and/or read for free. Various instructions, tutorials, and life hacks will sparkle their interest and let them know what to expect when they buy your content
Use Instagram Live to organize webinars.
Offer online advisory services if you are an expert in an area that allows consulting people (law, education, cosmetology, astrology, etc.)
How to get paid to post on Instagram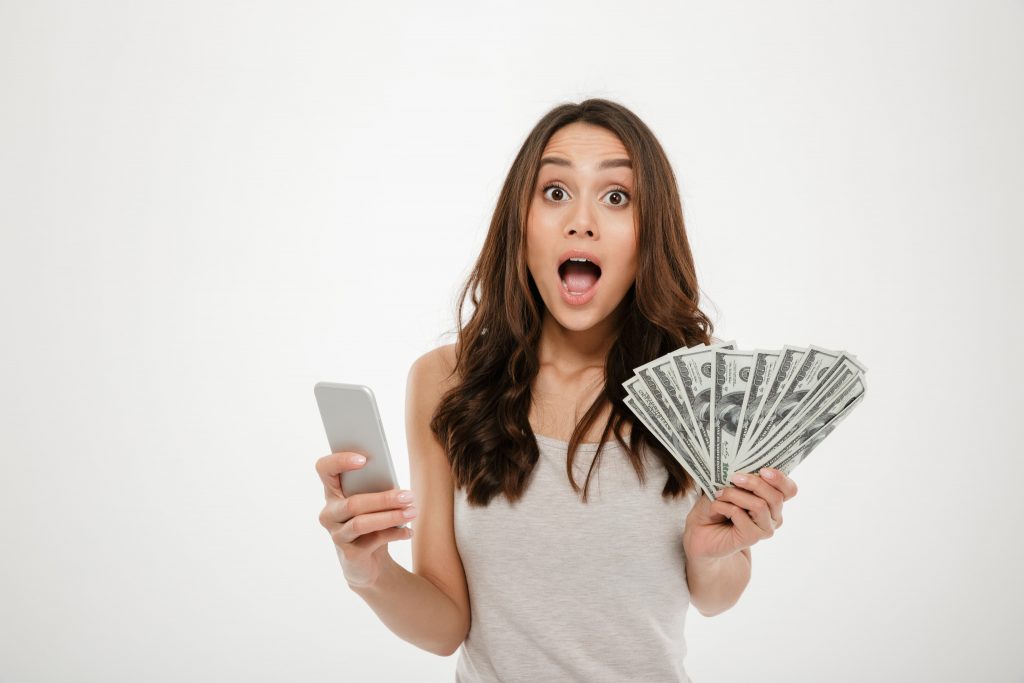 The first thing you need to do before even starting to plan your own method of making money is to choose a niche. If you already own a business and want to create an Instagram profile to promote it, you probably already know what your niche is. If you are about to become a blogger, choose a niche based on what you are good at, really enjoy, or plan to do in the nearest future.
While you might be tempted to choose a niche that seems to be popular at the moment, make sure that it's something you personally enjoy. Remember that at the start, you'll have to build your online presence all by yourself. In order to get past this stage, you have to be passionate about what you are doing.
Step 1: Identify your target audience
The chosen niche will help you create your target audience profile. What are their gender and age? Where do they live? What are their interests and needs? What kinds of issues do they have? Only after you have these questions answered can you create a content strategy that will keep your audience engaged.
Step 2: Optimize your Instagram profile
An optimized profile is the one that lets others know who you are, what you do, and why you are here. It gives them an idea of your personal style, your values. More importantly, it helps them understand whether they should stay or not.
It might seem like such a simple thing to do but in fact, it proves to be quite challenging. First impressions are the ones that last, remember? Choose an impressive profile picture. Tell them about yourself in the bio section. Make sure your profile in general – the avatar, the feed, the Highlights panel have a neat uniform style.
Step 3: Create a content strategy
Consistent posting and lack of sameness are a must if you do want to monetize your IG blog. This makes a competent content strategy planned well in advance an essential requirement. To build your followers' trust, you must let them know they can count on frequent and regular updates.
Make sure that you use all kinds of formats and themes to keep your audience engaged. Photos, videos, polls, Q&As, contests and challenges, live streams, fun Stories, and much more.
As you follow your content strategy, don't forget to monitor any and all news and changes in trends and try to incorporate them.
Step 4: Create a promotion strategy
Even if you plan to create a blog and not a commercial account, you'll need a proper promotion strategy that will help you stay afloat and grow steadily. After all, you can only go so far by consistently posting high-quality content. You'll have to make people notice you.
So think of what kinds and formats of promotion you will use. Mind you, they don't necessarily have to involve financial investment. For example, networking is always a great way to put yourself out there. Do collaborations with other bloggers, interact with your audience as much as you can. And if you feel like it will help you grow faster, use targeted advertising. However, I wouldn't recommend doing it while you are still a beginner.
Step 5: Publishing and testing your content
Now that the preparation stage is over, let your blog take off. As you publish your content according to your content strategy, pay special attention to the following:
How does your audience react to your content?
What kind of content increases your audience engagement?
Which publications get the highest Reach and Engagement values?
You can track this data using Instagram Insights but it's worth noting that this native analytics feature is lacking on many levels. If you want to explore your profile statistics and any changes more thoroughly, use analytics services like trendHero.
Step 6: Evaluate your long-term growth prospects
Every once in a while, stop to look back, see what you already have, and assess your actions. Are you satisfied with your growth rate? Does your following find your content as engaging as before? If your answer is yes, keep going. If there is something you are not quite happy with, go back to Step 4 and introduce any changes necessary to improve.
How much can you make by posting sponsored content?
You'll never be able to find specific information on how much exactly you should charge for a piece of sponsored content. The truth is every content creator puts their own price on the content they make based on various factors, such as follower count or engagement rate.
The standard formula has it that you should charge $10 for each 1k of followers. However, follower count is no longer the most important metric marketers pay attention to. As was mentioned earlier, the quality of your audience is what really matters. So if you have a following of just a few thousand but it's completely authentic and highly engaged, your rates can be much higher than the suggested standard.
Here are the average rates one might come across today:
Less than 10k: $80-90 per post
10k – 100k: $200 per post
Over 100k: $600 and more
Finally, in case you are still doubting about how much you should charge per a sponsored post, use this helpful online calculator.
Tips&tricks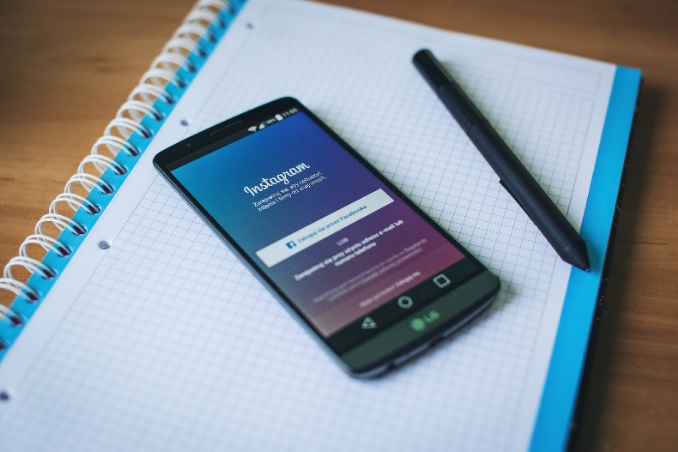 Apart from letting your profile visitors know who you are and what you do, don't forget to provide your contacts and links to other social media profiles in your bio.
Use Stories to announce your upcoming publications and events.
Great visuals are nice but don't underestimate the power of well-written and emotionally charged written content.
Switch to the Business account to get access to Instagram Insights and promotion tools.
Advertise your Instagram profile on other social media.
Don't forget about using hashtags. Combine high-density and low-density hashtags for maximum impact but avoid using hashtags that are not relevant to your publication's topic.
Create your own unique hashtags.
Use geotags in Stories. This will attract more viewers (and potentially, new followers).
Partner with other bloggers to give each other shoutouts.
Organize fun events like contests, giveaways, challenges, Q&As, surveys and take part in the events organized by other Instagrammers.
Recommend only those products you genuinely like and/or feel passionate about.
Take time to interact with your audience. Answer their questions, write meaningful comments to what they have to say, like and comment on their content.
F.A.Q.
1. Why should I use Instagram to make money?
Instagram is a modern analog of a 90s tabloid. The difference is, with some hard work, you can find yourself on the cover. Besides, the level of trust your followers put in your recommendations is much higher than that they put in magazine ads.
The advertising efficiency of the platform grows from year to year. This means that marketers are more willing than ever to turn Instagram followers into customers. And this, in its turn, means that you can monetize your influence and your followers' trust.
The appeal of this way of making money isn't difficult to see. Instagram offers a great payoff with comparatively modest financial investment. It costs nothing to create an IG profile but with a good amount of hard work, it can turn into a goldmine.
2. I've never tried to promote my Instagram profile before. Will it work?
Yes, it will. Provided you are prepared to learn, broaden your horizons, and your skillset, there's nothing impossible.
3. Where can I get many followers right now?
There are plenty of online services that offer thousands of followers for relatively modest compensation. Thanks to these services, you can instantly get multiple thousands of subscribers in no time.
The problem is using these services is completely pointless. Yes, they'll boost your follower count but hurt your Reach and Engagement numbers and drive off all reputable marketers. Besides, it's one of the fastest and surest ways to get your Instagram profile banned.
4. How can I make money on Instagram fast?
While the possibility of making money on Instagram is very real, chances are it won't be fast. In case you want to start monetizing your profile as soon as you sign up, Instagram shouldn't be your option. However, if you are prepared to invest time, effort, and occasionally money in your profile, you'll be rewarded in the foreseeable future.
Conclusion
Now that you know the most common ways to get paid for Instagram posts, you've got something to choose from. Of course, the list of methods suggested here is far from being exhaustive. New ways, methods, and opportunities constantly present themselves to those who keep their minds open. Who knows? You might invent your own.
Instagram has powerful potential in terms of money-making. However, it would be wrong to consider the platform the free money machine. Only through learning, evolving and a great deal of hard work will you get to the point where your efforts are properly rewarded.