Many girls enjoy taking care of themselves, trying new cosmetics and makeup trends, sharing their knowledge and news with others. Could you think that this passion for beauty can bring about money too? It is not a secret that beauty influencers on Instagram take the largest marketing niche. Moreover, there are beauty and fashion influencers who get paid over $700,000 per post, so more and more ladies, and even men wish to earn in this way too.
How to become a beauty influencer? Is it enough to like the beauty industry to attract others? How to grow a new blog quickly and with a minimum of expenses? This article will provide answers to these and many other important questions to help talented bloggers find their claim to fame.

What is a beauty influencer?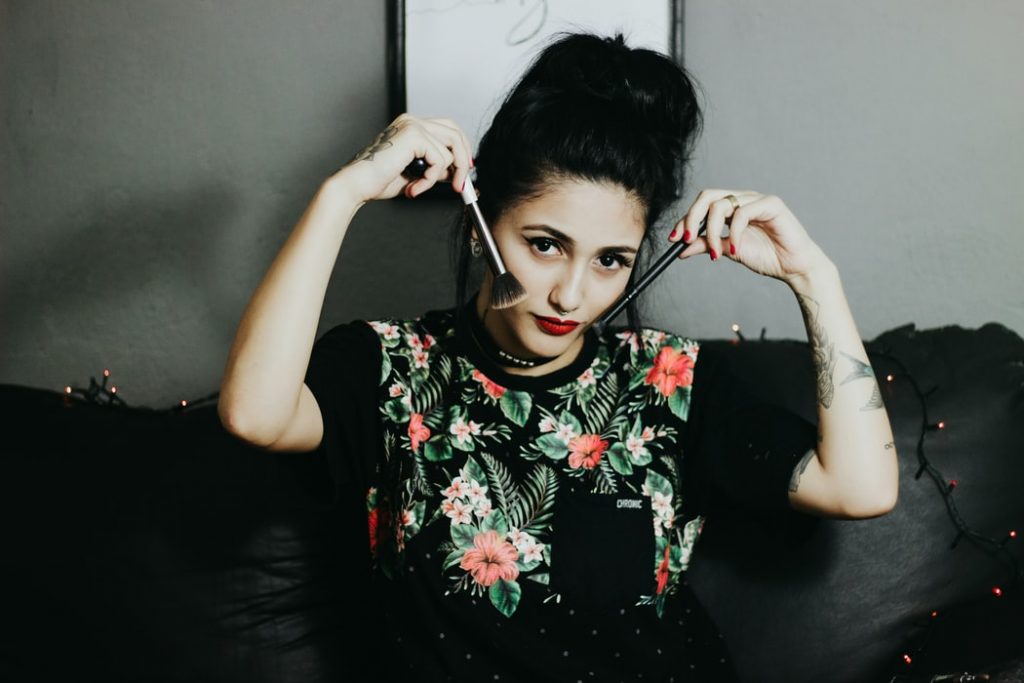 A beauty influencer is a person who runs an account on social media platform or several of them, has attracted a quite large audience interested in fashion and beauty trends and use their authority and trust to them to impact sales decision of their followers.
Naturally, it is important to build not only an extensive following but also the trust of people who enjoy your content. Therefore, a key to the success of every beauty blogger is to provide exciting and useful content that meets the requirements of the target audience and interact with followers for them to feel needed.
What does a beauty influencer do?
Like any other influencers, people who take the beauty niche on Instagram and other social media platforms share their own experience of using certain products and brands, taking care of hair, skin, nails, representing the latest trends or unique discoveries in this field, etc. Such people do that very frequently and create content that is devoted to improving their appearance. Naturally, there can be another type of content from beauty bloggers too, but it usually takes only 10% of the total amount.
However, it is not enough to take any direction in the beauty sphere and stick to it in your posts. It is important to deliver unique content that will be interesting to others and interact with your audience answering their questions and inquiries as fast as possible. Moreover, it is necessary to look for cooperation with brands that appeal to an influencer to sound natural and give sincere pieces of advice.
Can you become a beauty influencer without background?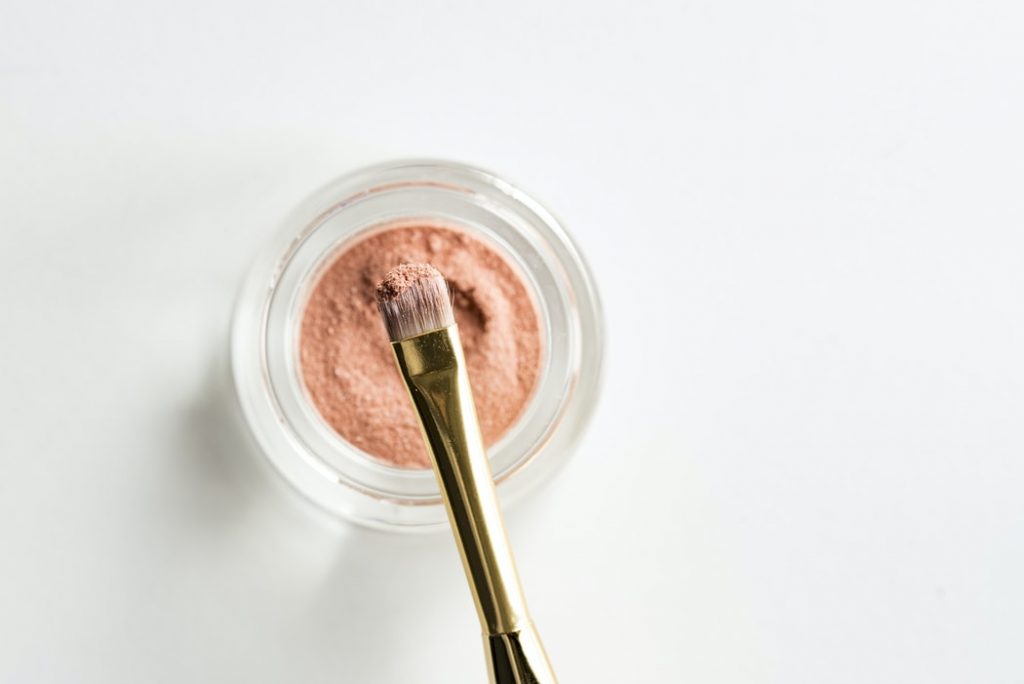 It is natural that people who have mastered hairdressing, make-up, skincare, nail design at the professional level seem to be better influencers. However, it is not always necessary to get a degree to become an expert in a certain field. If you consider any of these directions your passion, spend a lot of time trying new products or making yourself beautiful, reading beauty magazines, or blogs of other experts in this sphere, you can be one of those who are eligible for giving pieces of advice to others.
Naturally, if you take up this direction, you should grow professionally in it incessantly. Why not learn more about product ingredients? What structure skin, hair, or nail has and how different products influence it? Why people suffer from acne and wrinkles? There are many important points to master if you decide to influence other people's opinions, but it is also the form of self-development which is very important too.
How to become a beauty influencer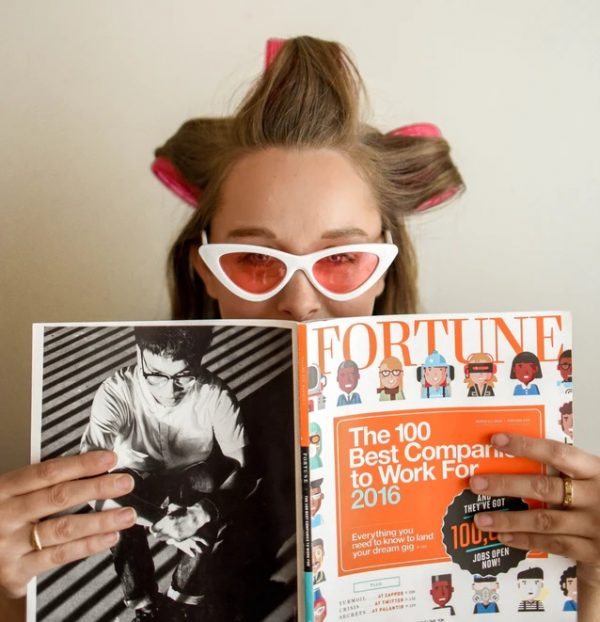 The main feature of every beauty blogger is a passion for the things he or she does. If you feel that it is a real pleasure for you to spend hours in front of the mirror or making other people more good-looking, only then you can think about influencer career in this niche. The last one has a lot of competitors, so it may be challenging to reach heights quickly and with minimum effort. Therefore, these are stages every novelty influencer should pass in order to take the place in the top.
Expand your knowledge
If you are not still an expert in the niche selected or believe that your baggage of knowledge is big enough, there is always space to develop. Every beautician should have a clear understanding of skin, hair or nail structure, a standard approach how to care about them, and what every ingredient on the bottle of product you use means. There are allergic and sensitive people and if a person gives advice, it is important to remember about possible consequences for such people.
Therefore, learning is a must for a beginner in a marketing career. Experts suggest reading scientific literature, modern beauty trends offered by bloggers and beauticians, attending beauty events and seminars, watch video tutorials and courses in this field. It will not only provide additional knowledge but also help you to acquire presenting skills and new ways how to showcase your own talents.
Think about a narrow niche
Beauty is a complex term that includes a variety of sub-categories. Therefore, it is important to understand what sphere is the closest to you. Whether you prefer to take care of your face or enjoy making new haircuts, are your nail designs make people speechless or you have invented how to make people smile looking at you? There are numerous narrow niches in the beauty industry and it is important to research the competitors and offer something outstanding in one of them.
Make your social media platforms strong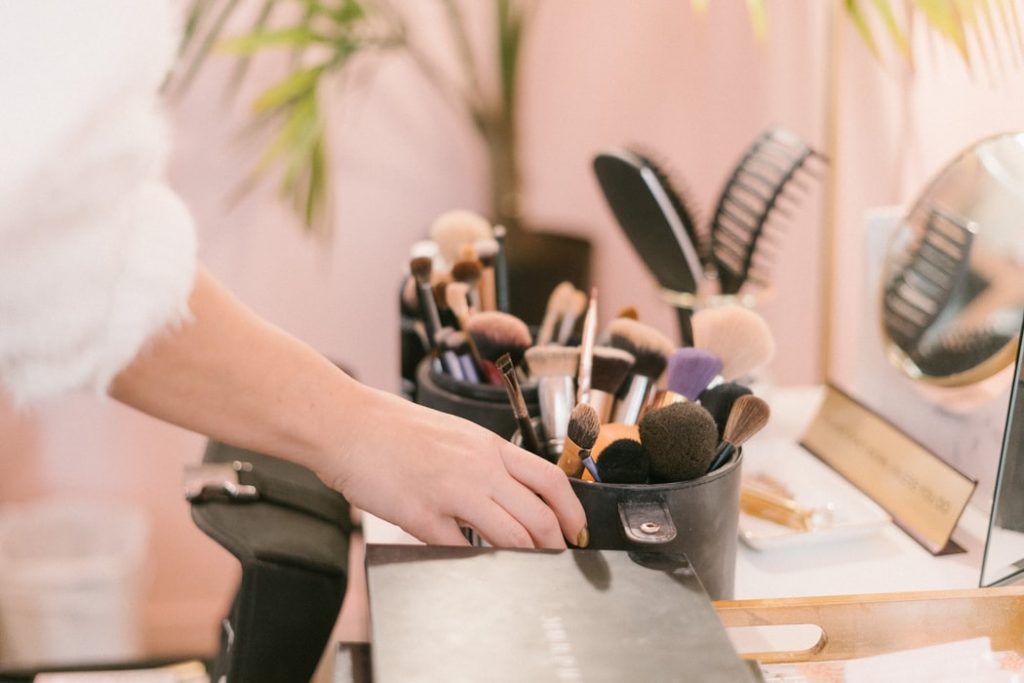 The first important aspect is to choose a popular social media platform for building your audience or several of them. It means that your account should be considered as a brand that sells itself. How to achieve that? You should put much effort to reach high engagement, interaction, availability, make your account seen and useful for others. Moreover, you should develop your unique image of the brand: stick to one color scheme, style, and content consistency.
Another important thing is the followers. Resist the temptation to add everyone: you should reach your target audience, first of all. It means that an influencer should look for these people, research their profiles, content, and start friending them to attract their attention.
The third important point is to create a unique hashtag to associate with your brand as well as select 5-7 other popular hashtags to use. They should describe your content, indicate the niche you work in, tell more about your community, etc.
One more thing to strengthen your account is a careful selection of the content. Not only photos and videos should be present there – it is possible to mix this content with recent news, pictures of products used, important facts, inspiring quotations, etc. In general, experts advise using only two social media platforms for the simultaneous promotion of the account.
Create a blog or a website devoted to your brand
A website is the face of an influencer. It is not enough to manage social media platforms if you want to become an influencer. It is necessary to have a destination such as a beauty blog (Instagram account is not enough) where your followers can learn more about your interests, career, success, etc. A blog is a great feature of a good website since it allows people to read interesting for them content without limits and ads. As a result, you will use your website to promote your social media accounts and vice versa.
Promote your brand
Advertisement is a driving factor for many companies and they spend a lot of money on it. If you are a new beauty blogger, you are not obliged to invest a lot in your brand promotion, but it is necessary to use different free marketing approaches to do that. Register on different beauty forums and be active there, help charity organizations, ask your friends to make reposts, consider joining engagement groups of your niche, etc.
One more great way is to ask other popular bloggers to promote your brand in exchange for your doing the same. However, avoid too much advertising in your content and check bloggers on trendHERO to understand if their audience is a good fit for you.
It is better to select one or two prospective bloggers than lose your followers posting promotional content.
Is it possible to become a beauty influencer without buying tons of cosmetics?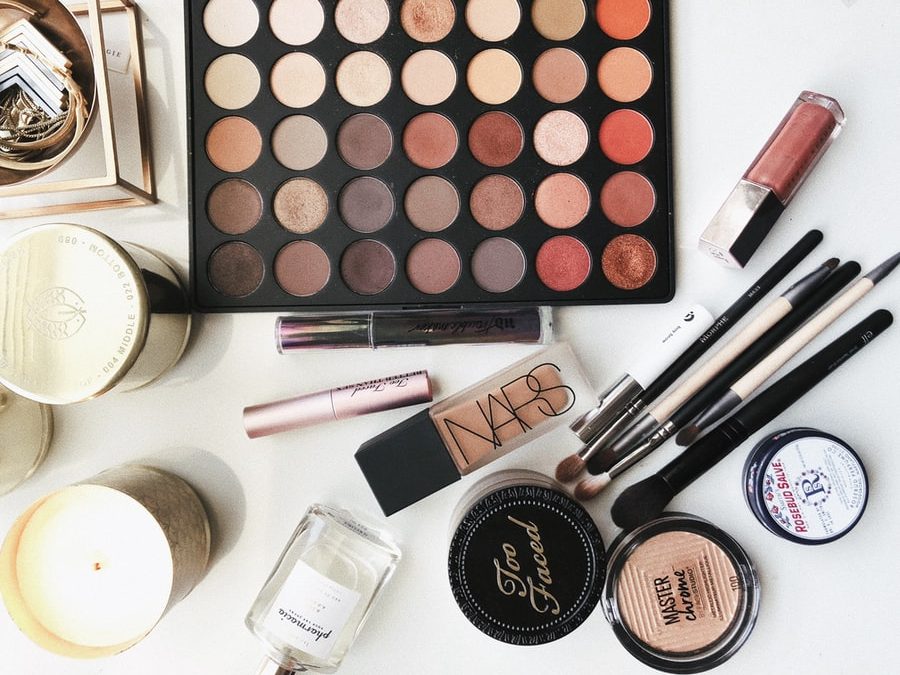 It goes without saying that it is impossible to become a beauty influencer in a day or two. It means that an average person should spend half a year and more to achieve the title of at least nano-influencer. However, if you want to become a beauty influencer, it does not mean that you should buy a lot of different cosmetics on a regular basis. In fact, everything depends on your imagination. Probably, you have enough cosmetics and appliances you use to take care of yourself and you should know that they are perfect for a start. If you count how many different bottles, tubes, creams, and other things you have at home, probably, you will have content for at least 50 posts.
Moreover, every girl has a circle of friends and these girls can use absolutely different brands. Why not ask them to give you one of the examples for a try and share your experience in the blog. You should also remember that your range of beauty items will continue growing and it is possible to devote posts to the same product to show the difference in some time.
One more important thing to remember is being truthful and share only your own experience. It would be great if you prefer up to three brands you use regularly in your blog instead of trying hundreds of products too.
Tips to growing your beauty blog
Have you decided to join hundreds of other influencers and look for effective solutions of how to make your blog flourish? Consider the following tips from experts:
Choose a niche with a lower number of competitors;
Learn from professional influencers and get inspiration from everything you see;
Answer your followers as fast as possible;
Follow beauty trends and try to be the first to cover them in your content;
Look for collaboration with brands you like;
Create unique and authentic content to get WOW effect each time;
Add posts when your audience is the most active;
Make social media a part of your life.
TOP 5 beauty Influencers you need to know in 2021
Huda Kattan (hudabeauty)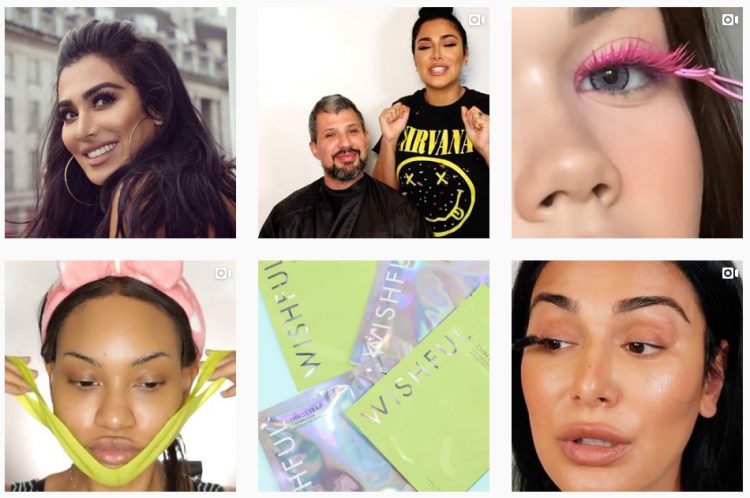 Who is one of the most followed beauty influencers? Undoubtedly, it is a former financial worker Huda Kattan who launched her own make-up blog. Currently, she calls herself a make-up artist and a businesswoman, because she has created her own line of cosmetics called Huda Beauty, and her Instagram account following has already beaten a 42 million threshold. She has even won the title of "Woman of the Year" (2019) given by Vogue.
James Charles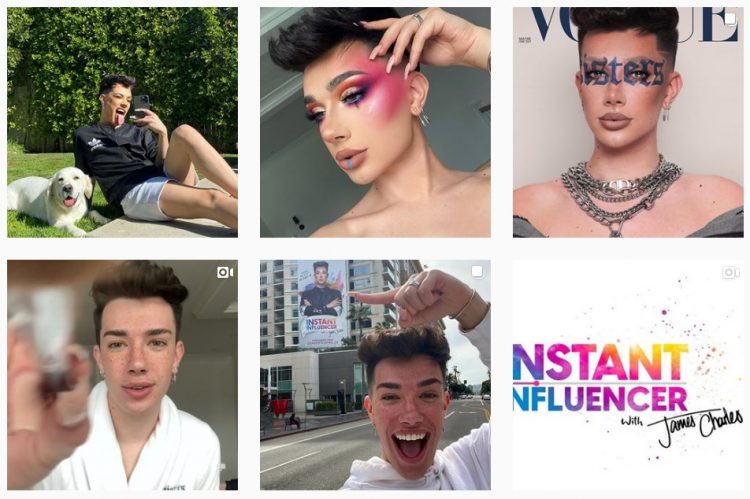 Could you imagine a man at the top of beauty influencers? James Charles is a male model who has learned makeup himself and started sharing examples of his work on Instagram. As a result, his current audience is over 17 million people and it is not surprising: his examples of makeup are really unbelievable.
Jeffree Star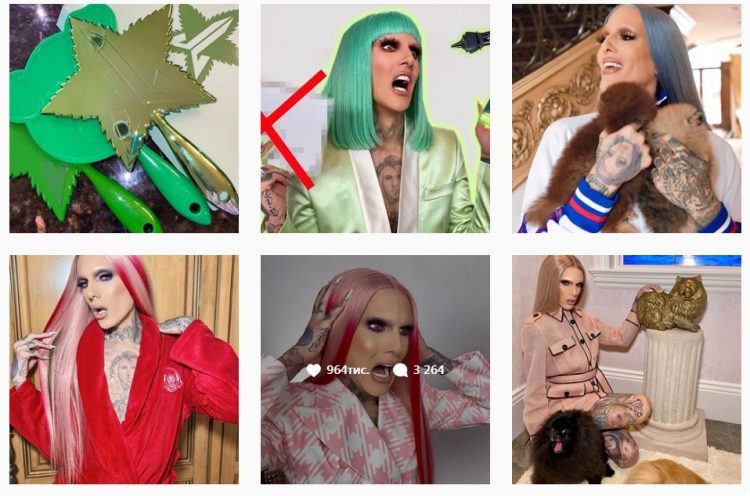 Calling herself a self-made woman Jeffree can boast her own cosmetics line at the moment. It is called Conspiracy and was launched at the end of 2019 only. Previously, she was earning as an influencer with one 17 million subscribers who reviewed the makeup of other famous people.
Avani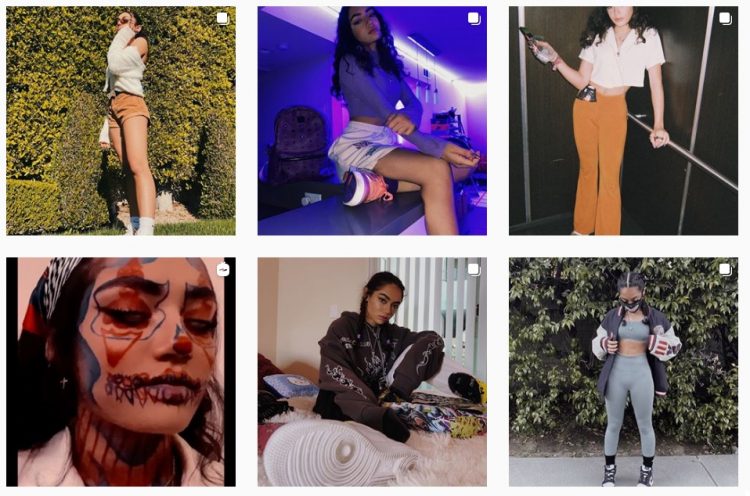 A 17-year-old girl from the US is an example for new bloggers because her follower number grows with unbelievable speed. She began as a dancer on Tip-Top and created an Instagram account later sharing her makeup ideas there. Her follower growth has quadrupled for only half a year and now is over 7 million people.
Nikkie de Jager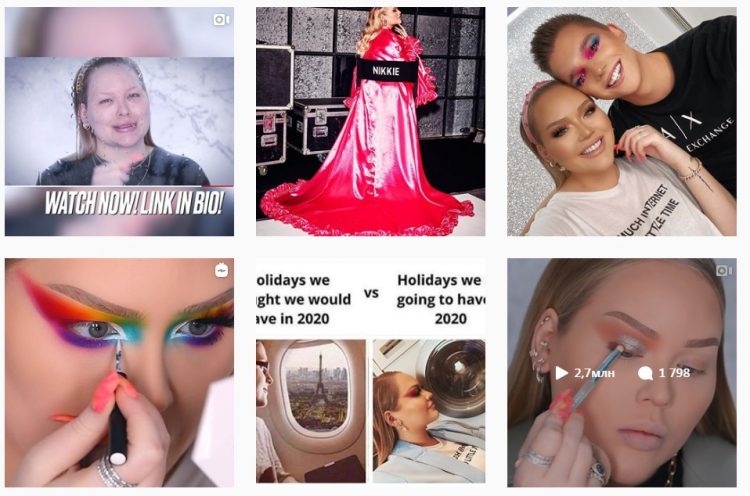 14 million people follow makeup tutorials from Nikkie de Jager on Instagram at the moment. However, she started her online career on YouTube teaching others how to create a great appearance. She calls herself the Queen of Glow and also has its own cosmetics line created together with Ofra in 2017.
Conclusion
The beauty industry is incredibly popular with modern people. Every girl and woman wishes to look perfect and often takes an example of beauty experts on social media platforms. However, every person can become a beauty influencer and share his or her experience online joining other experts – it is enough to love what you are doing and provide useful information to others. This article has answered the questions of who a beauty influencer is and how to become one in 2021. Consider the following advice and let your beauty blogging business grow!