Have you ever looked for advice? Who did you ask: a mum or a friend? It is difficult to imagine but nowadays 4 out of 10 people consider influencer advice the best one and it is one of the reasons why the term 'Influencer Marketing' has appeared and rocked the world for such a short period of time. Despite overwhelming annual spendings of up to $10 billion and the fact that 93% of marketers consider this advertising strategy very successful, there are still people who ask the following question: 'What is influencer marketing?'. This article will not only answer this simple question but also provide useful information on how to use this marketing strategy to your benefit.

What is Influencer Marketing?
If to consider the fact that the word 'marketing' is preceded by another word, it can be easily perceived that it is a type or feature of marketing. And that is exactly the thing: influencer marketing (IM) is a type of online marketing that appeared at the beginning of 2010s and became incredibly popular with brands and companies who want to increase their social media presence.
This marketing type has its own strategies and is usually represented on popular social media platforms. Originally, it was Facebook, Twitter, and YouTube, but currently, the number-one website for IM is Instagram. The interest in this marketing type has grown significantly for 4-5 years only and this curve is a bright representation.



The key figures in IM are people who called influencers and that is why this type has acquired the following title.
What are Influencers?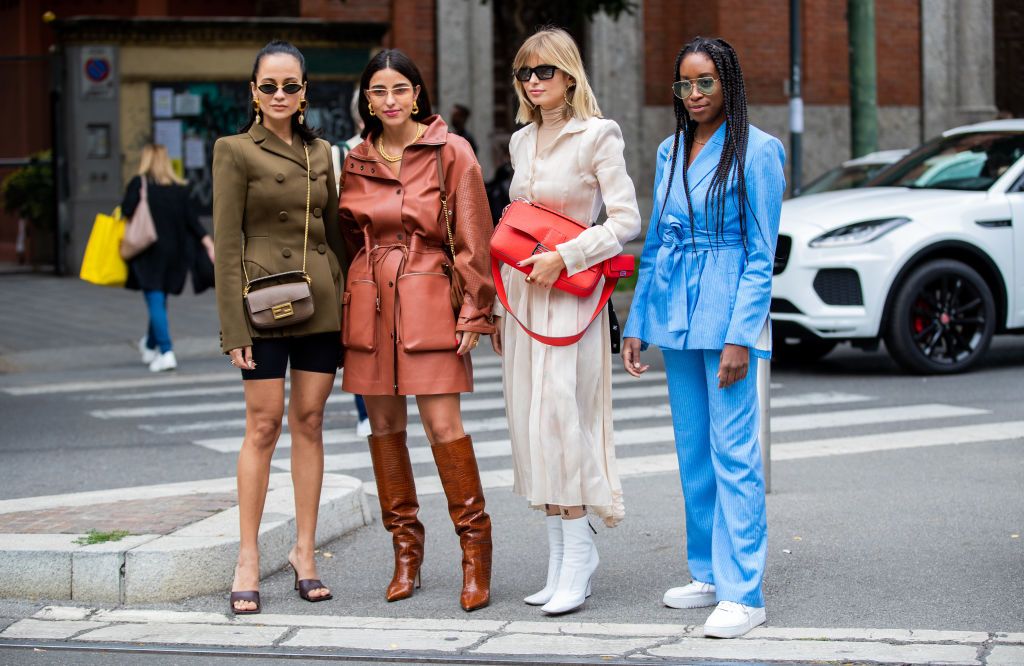 Previously, the term 'influencer' was referred entirely to the celebrities who advertised products and brands, but now it has acquired new features. Currently, every person who has built a trusted audience on social media platforms taking a certain niche and can influence the purchasing decisions of these people is considered an influencer.
Many representatives of this new 'profession' are ordinary people who post engaging content on a regular basis, interact with people who show interest in them, and have built trusted relationships with followers by making them a part of their life. It is worth mentioning that influencers are divided into types by the number of followers they have (nano, micro, middle macro), but at the same time, not all accounts on social media with a big follower number can be considered influencers.
Why is Influencer Marketing Important?
One of the main problems faced by modern advertisers is the fact that the audience no longer believes more traditional ways of advertising: AdWords, banners, promotions, newsletters, etc. Moreover, such advertising may not reach the target audience of the brand fully, so its ROI is very low. These are the reasons why IM has been chosen to be the priority for many companies nowadays too.
It allows advertising products and brands among people who constitute their target audience.
IM is cheaper and results in much higher ROI than traditional advertising strategies.
It is based on influencers' personal experience who are highly trusted by their audience.
This type of marketing is not perceived as advertising – followers believe that it is a piece of advice, first of all.
It can fulfill a variety of goals including not only brand awareness and generating leads but also growth in sales thanks to it.
How does it work?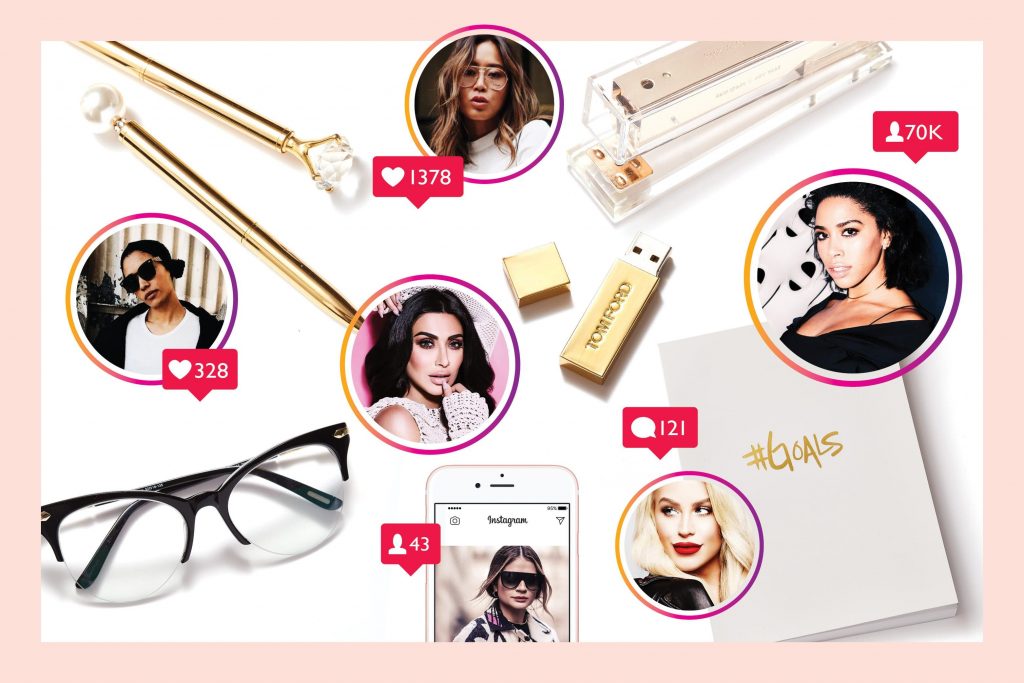 Unlike other types of online marketing, IM works in an absolutely different way. A brand or company that wants to promote its product, service, or increase brand awareness should belong to the niche that is considered to have a significant online presence on one or several social networks. Usually, this is fashion, beauty, traveling, cooking, healthy nutrition, family life, and others.
If a company works in one of these or other similar spheres that are highly popular online, it looks for one or several influencers with highly engaging content, a good engagement rate, and the absence of posts from their competitors. If a brand is lucky to convince an influencer to work for it, this person and marketers develop an effective IM strategy. They develop content that incorporates the brand message but still looks natural and relevant and adds posts according to the schedule created. As a result, a brand receives its benefit (by achieving the purposes listed in the strategy) and an influencer gets a monetary or any other type of reward for the work done.
What works in Influencer Marketing
Social influencer marketing features a number of methods, approaches, and strategies that work for it. Some of them play a very important role in achieving the goals set.
Consideration of the personal approach in every IM strategy. It is senseless to copy another successful IM strategy and use it for your benefit since it will not look like a natural word of a mouth the audience got used to.
Cooperative development of the strategy both of company marketers and influencers. They should build up a strategy, set goals, create content, schedule posts, plan a budget, manage the strategy researching the analytics, insights and success.
Choice of the right influencers. It is important to avoid getting trapped by 'Influencers' with fake and paid followers, low engagement rate, many advertising posts.
Having regular communication with new employees to remind of their significance and researching the results.
Using Instagram only in the niches that have a large online presence there.
Hiring Snapchat and Twitter personalities for the campaigns aimed at a younger audience. Both these platforms are visited by users who are teenagers (90%) and millennials (75%) under 34 years.
Taking into account regional preferences. In some US states, IM is more efficient than in others.

>Using hashtags and @mentions without direct advertising.
Search for an influencer with a similar look, tone, feel, taste to your brand.
Regular analysis of metrics and insights for the efficiency of IM strategy.
Getting free brand items and giving them away to the audience as a gift for undertaking certain actions.
Consistency in content and tone about the brand for a long period of time.
What doesn't work in Influencer Marketing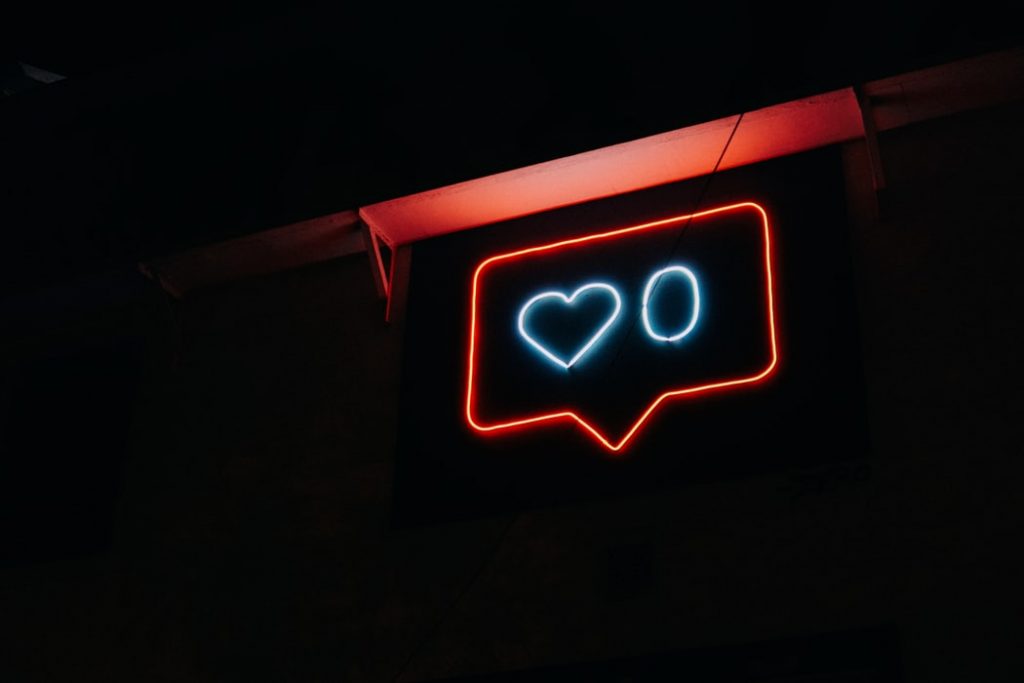 Not all methods used in other online advertising campaigns can be effective in IM. Here are several things that do not work there.
Hiring a person with an account where there are many followers but they have no common sphere of interest, interact with an account holder rarely and include many new or business accounts.
Choice of the celebrity as an influencer. Young people are no longer influenced by celebrities to the same extent as it was previously. 70% of them would rather follow advice of a YouTube star than a celebrity.
Desire to get fast results with minimum investment. IM is a time-consuming and long-lasting process that requires at least several posts to convince the audience. The only exception is sharing a link for product sales, but it does not guarantee long-lasting results as well.
Using one strategy for several influencers. Each of the account holders has its own tone, posting frequency, content features, so there should be unique strategies for each of them.
Direct CTAs. Their presence may seem suspicious for followers, so it is better to make them implicit.
How to get started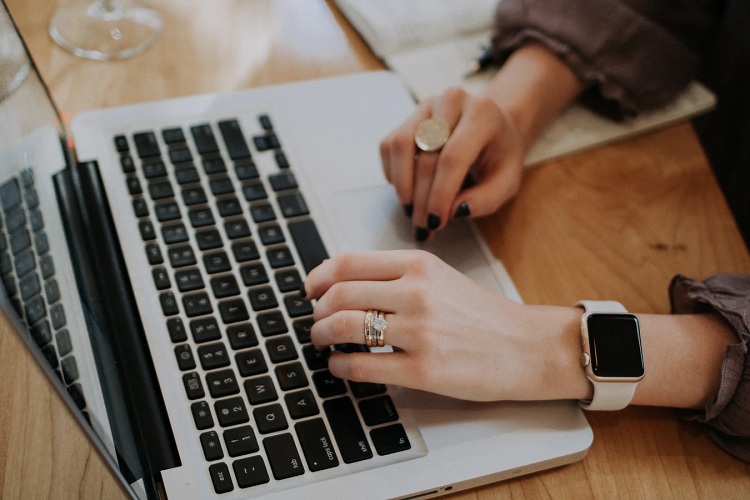 A brand that decided to take advantage of influencer marketing for the first time may face numerous challenges. Naturally, if it turns to the professional advertisers who have a lot of IM experience and access to the list of influencers in several niches and locations, there is a high chance that this IM strategy will achieve success and justify itself. Smaller businesses that want to try IM but do not have much money to invest in the professional marketing campaign will need to understand how it works and pass through several important stages to launch their advertising project.
1. Make up a plan and set the budget
Before a company begins the search for influencers it is important to clarify why you are starting your IM campaign, what targets to be achieved, how many posts are planned to be added, who will manage the whole campaign, and what amount of money to be spent on it. There are influencers who do not take any monetary rewards and advertise only the brands they like. It would be great to find such people since their posts will never remind paid ones. Brands award such influencers with their products and repost, however, such cooperation is usually temporary.
2. Find tools to check influencers and measure IM efficiency
One more important aspect to consider at the very beginning is how the success of the campaign is going to be measured and how to ensure that the choice of an influencer is correct. You should get armed with such tools before you start searching for an influencer not to waste time for unsuitable candidates.
trendHERO service is a perfect tool for brands that hunt for the best influencers for their IM campaigns.
It provides information about the follower number, true engagement rate, reach, and many other important account characteristics that will help distinguish real and fake influencers easily. It is enough to enter the Instagram profile username and all the details will be available in a matter of seconds.
3. Find influencers
One of the most significant tasks in the IM strategy is to attract the best influencers. Experts consider it important to find people who really like your brand and would sound as naturally as possible promoting it. However, there are several important things to consider looking for an influencer:
Decide which network you are going to focus on;
Check competitors to avoid hiring the same person;
Think what influencer type you want to hire (a celebrity with millions of followers, middle or nano-influencer, local or one whose audience is from different countries, etc.);
Choose to search yourself using hashtags, turning to people who follow your brand or ordering services of an influencer marketing agency;
Use trendHERO to check a real engagement rate.
When you find a necessary person or even people, it is necessary to contact them and offer cooperation. If you do want to hire the best account holders, focus on the benefits they will receive by approving this cooperation in the message.
4. Decide the main goals and message of the campaign
There are several most popular goals set for IM campaigns but most often this is increasing brand awareness and sales. However, these are not the only goals set, since IM strategy consists of several stages and each of them should have goals that will lead to the achieving of the main purpose. Moreover, it is necessary to have a clear understanding of what message the promotional posts you order should have and in what way it should be expressed. However, you should remember that work on the content can't be one-sided and both an influencer and a company representative should put effort to develop high-quality and convincing content. It means that both parties should discuss any issues and build trusted and friendly relationships for project success.
One more important point for a brand is to appoint a person who will be responsible for every IM campaign and manage the process carefully.
5. Measure success and review strategy if necessary
It can be challenging to develop a perfect IM strategy for the first time, but multiple analytical tools existing today can help you to understand how effective it is at every stage. Therefore, experts advise measuring its success regularly and review the ideas that do not bring about the results you hoped for.
Influencer Marketing Campaign Examples
There are many examples of successful IM strategies from the brands. Of course, the most impressive ones have been developed by global companies that used a cross-platform approach and invited multiple influencers to achieve their goals. These are the apparent examples of unsurpassed success.
Audible, Inc.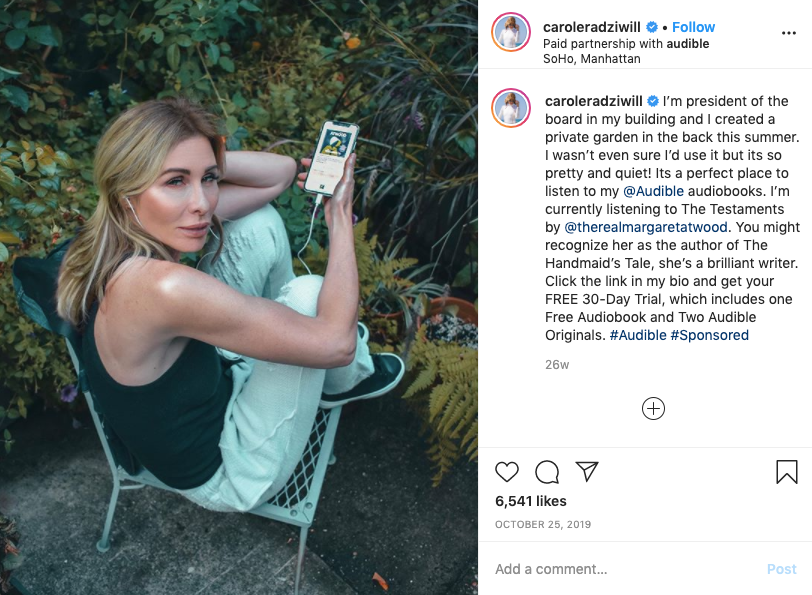 Who has not heard of millions of audiobooks available on Audible? However, the success of this company has depended greatly on influencers. The brand invited YouTube, Facebook, and Instagram influencers to expand its audience and it has brought about the desired results.
One of the influencers was Carole Radziwill, whose Instagram account is highly popular. She has added a post telling how Audible has become part and parcel of her life and what books she listens to there.
One more influencer working on YouTube who is known under the nickname Honest Finance has made a review of Audible and attracted over 85k views. She told that it was her favorite platform and she had been using it for several years already.
Timex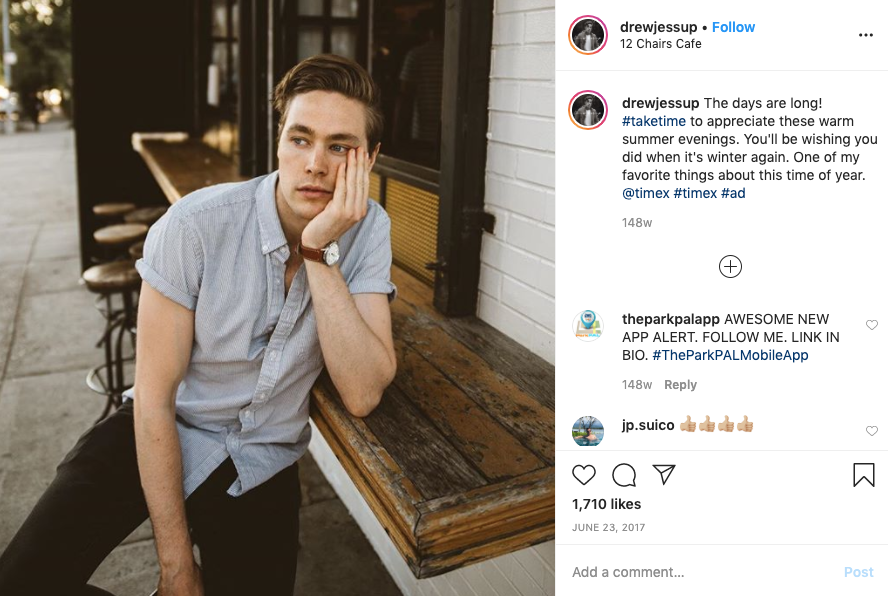 It is another company that launched #TakeTime campaign in order to generate more leads. It hired 22 influencers with a follower number of 85k each and could reach a much wider audience. As a result, their IG page has seen a significant increase in the engagement rate – up to 7.5%.
One of the accounts used was Drew Jessup's IG account and this is an example of post advertising the company.
Boxed Water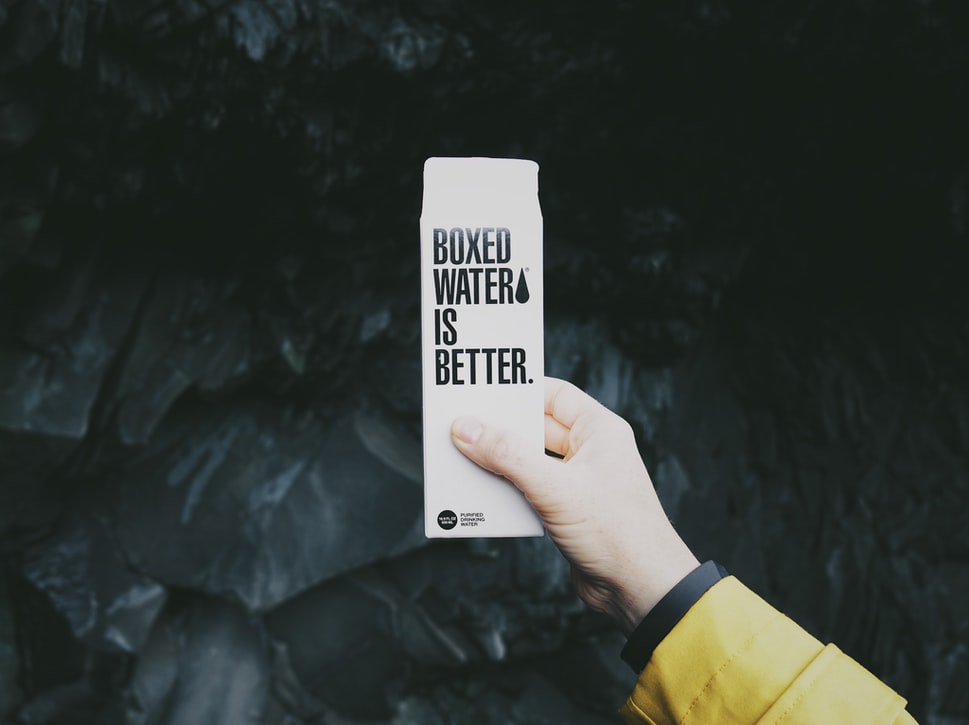 This brand decided not only to expand its awareness thanks to IM but also to encourage people to face environmental problems. It invited micro-influencers and partnered with the National Forest Foundation to build up a campaign of 3 months according to which the company gave a promise to plant two trees for each promotional post of Boxed Water company. They have selected #ReTree hashtag for this purpose and asked several influencers with high follower numbed who inspired their audience to keep on the promotional campaign. Consequently, the company has planted almost 800k trees and the hashtag was used over 12k times.
Pros&Cons
Looking at unbelievable high ROI and growing interest in influencer marketing, many companies would like to promote their brands in this popular way. However, is it really so promising to prefer IM to other marketing trends? Let's consider both pros and cons of this marketing type.
Benefits of IM:
Possibility to reach a relevant audience;
A company can build trust and credibility with its customers;
Brand's reach increases significantly;
Lower advertising costs;
Minimum of preparation for advertising campaign;
Increased sales.
IM has also its drawbacks that look as follows:
The wrong choice of influencer can do harm and be a waste of money;
Measuring the results of the campaign can be difficult;
It is challenging to predict the outcome of the IM strategy;
Risk involved;
Suitable only for some niches.
Conclusion
Influencer advertising is a relatively new marketing trend that has reached its popularity nowadays. More and more companies try to find out if they can benefit from IM and invest big money in the development of new strategies. 84% of marketers plan to launch at least one IM campaign in the upcoming year and this number may be much higher if to consider that expenses on this marketing type have grown by 5 times in comparison with the previous year.