Are you deeply convinced that fashion is your profession? Do you adore shopping and glossy magazines? Are you that person who is always aware of current trends and can even predict the coming ones? If you have positively responded on 2 questions at least, it's high time you thought of connecting your life with the fashion industry. You can become a stylist, a manager at the boutique, an owner of a clothing brand, etc. All these roles are cool. However, we are going to talk about the one that is on everyone's lips now, and in addition, quite profitable and never boring – a fashion influencer! So, if you would like to know how to get the desired title of the trendsetter in social media and become an acknowledge fashion influencer, read on. We know the secret and will gladly share it with you!
What is a fashion influencer?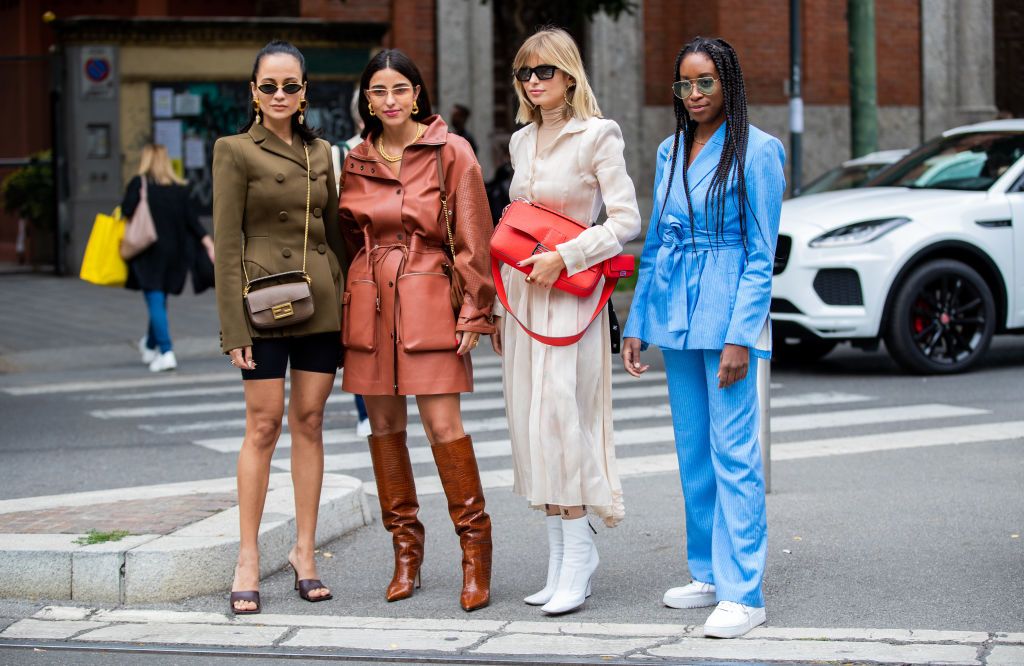 Some theory, first, before a deep dive into the topic.
A fashion influencer is a famous personality on social media, who is considered an expert in the fashion world, creating fashion content, sharing his taste and approach of creating outfits, shopping habits, and has the power to influence the purchase behavior of others.
An example: There is a girl who has just told about a new pink Jacquemus bag on Instagram. She also showed how to stylize it with a beige jacket, a white T-shirt, blue jeans and Nike sneakers to go for out for a cup of coffee with friends. If you wanted to repeat such a look or buy one or several items she put on display, you fell under the influence, and the girl's hidden advertisement was conveyed to the targeted audience and got the desired results.
Actually, fashion influencers are not about commerce only, of course. Their activities are usually built on deep love and respect for the industry. This passion lets them make money on it.
The fashion icons usually have a large number of followers, who has become a loyal audience of like-minded people on social media. These snappy dressers collaborate with designers and brands, attend fashion shows. In some way, they live a beautiful life and shine brightly. Their mission is to inculcate in people a taste for style and encourage them to hone the skill of vogue.
In turn, people get inspiration, find out where to buy the thing they like, pick up the outfits, or simply admire their idols.
A fashion influencer is a glossy magazine, a lookbook, a stylist, and a photographer who does what he loves and also manages to earn money. Sounds alluring, looks like a perfect way of life, doesn't it?
What's the difference between a fashion blogger and an influencer?
Bloggers are often called influencers or influencers are called bloggers. When it comes to fashion space on social media, it is quite overcrowded. Sometimes it's really complicated to understand what's what and who is who. However, you might be surprised to know that the roles of these two slightly differ. In a word, not every fashion blogger can be an influencer.
In the classic version, a fashion blogger has a website or a page on a specially designed platform where he shares his expertise on a certain topic (fashion in this case). They do reviews, boldly express their points of view, write articles about style, outfits, etc. To be more precise, such a blog is a full-time job where one person or together with a team produces content either for personal purposes or for commercial. The main thing is this content brings educational value. Bloggers' opinion is not weighty and is not initially designed to influence other people's decisions. In the end, the produced content makes an impact on the purchasing behavior of the audience but it is not the key intention.
Some bloggers who started their professional way long ago transformed into influencers. Nevertheless, there are lots of those who started a blog after gaining the status of a fashion celebrity.
When it comes to fashion influencers, they are determined by the ability to affect people's opinions. This is a person who can arouse interest and respect, has its own principles, which are openly broadcast to the audience without aggressive obsession. They know how to lead a crowd and perfectly do it. These are brand new celebrities who promote their lifestyle alongside fashion.
So, if a blogger is mainly associated with high-quality content, then an opinion leader is also a person who stands behind this content.
Speaking about the commercial side of the question, opinion leaders will never work with a company that causes even the slightest doubt regarding promotion. It's easier to negotiate with bloggers as they can basically do any review without overthinking.
An example: A fashion influencer does not wear leather shoes because he fights for the rights of animals and their protection. Based on his beliefs, he will refuse to cooperate with the brand, which will offer him to advertise such shoes. While a blogger is likely to accept an offer as the content is in the first place for him. People know him as a creator and perhaps, even do not know about his personal convictions.
What does a fashion influencer do?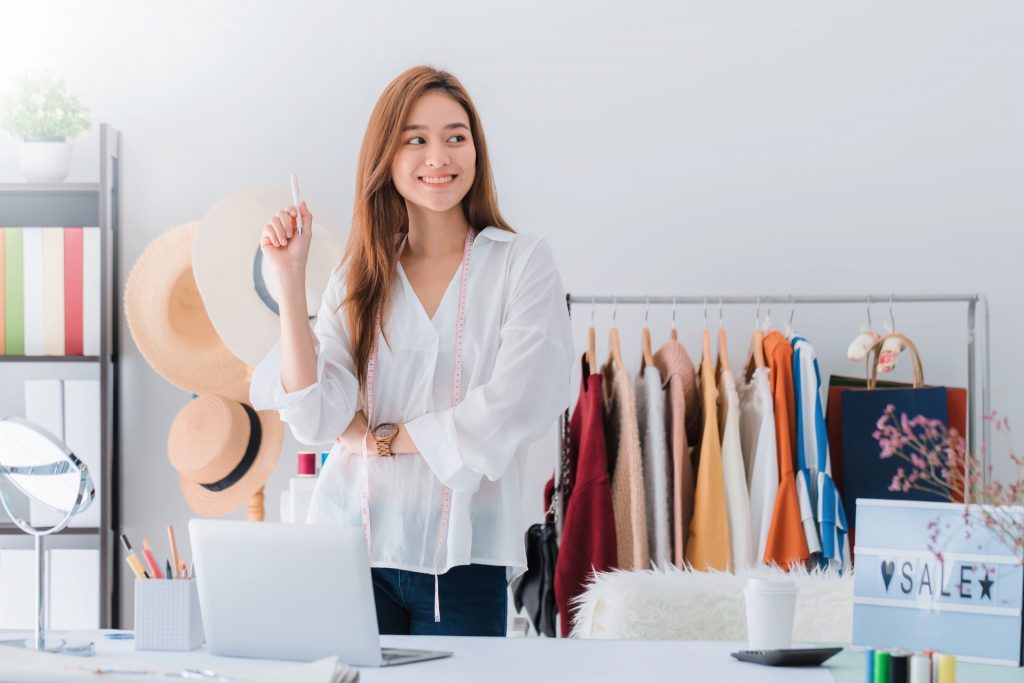 We are sure that there are people who still think that being an influencer is just entertainment and fun. Social media have not been taken seriously for a long time, but now it's a place where any business should be present, a place where a lot of money is spent and earned. We have partly outlined what these fashion authorities do. Let's focus on the details!
A fashion influencer is an example of the synergy of hobby and job. Their craft is to be stylish, produce unique content to set themselves apart and gather a community of like-minded people around.
Let me specify. Еach influencer has its own style and taste, and share it on social media, taking photos, shooting videos, writing texts. They also give pieces of advice on how to stylize certain items, what to wear next season to be trendy, and lots more. When talking about their job, influencers working in this niche, earn money from collaborations with brands, producing content on order. The mechanics of collaboration are endless: telling about the brand on Instagram stories, tagging certain fashion items on photos, shooting videos about a particular brand, becoming a brand ambassador, etc.
The level of task complexity, and, therefore, earnings depend on influencer's authority on social media, his reputation, and his relationship with the audience.
An opinion leader in the fashion category is always a welcome guest on catwalk shows, presentations, gala dinners, various events organized by brands.
In short, they have become popular for their elegance and distinctive style that the audience appreciates.
For brands, accounts of influencers are an opportunity to build direct emotional contact with the audience, and, therefore, generate more sales. People trust them and feel a personal and close connection.
To be a fashion icon on social media is not rocket science but also demands much patience, creativity, energy, and drive. Winning people over, drawing their attention, and make them listen exactly to you is a difficult task in the century of the information noise. And they succeed in doing it very well!
5 tips to become a fashion influencer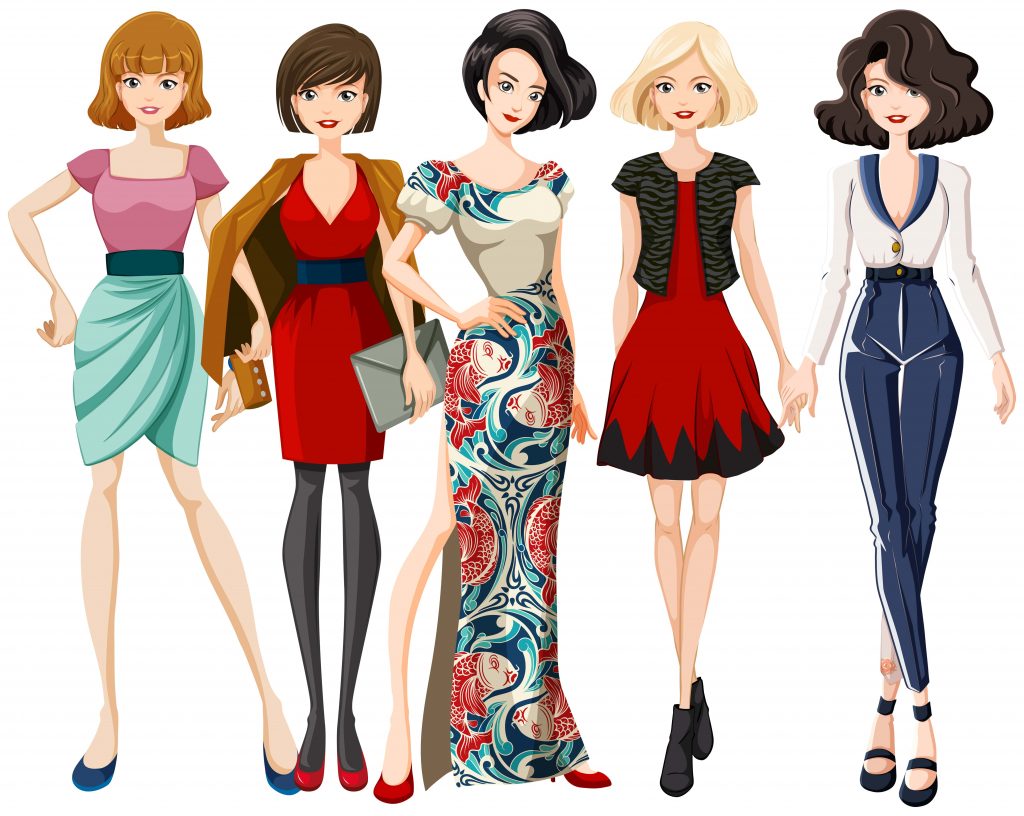 If you are still here and have not abandoned the idea of becoming a fashion influencer, we are proud of you. It means that this is your real, nonpublic dream, and you are ready to work hard and reap the benefits.
Here are several essential tips to bring you closer to a dream job and become a real expert in a fashion world on social media and elsewhere. By the way, all successful fashion influencers that you know use these little secrets to get on in professional life. Masters will not advise untested things, you know. Worth taking into account!
Determine your level of readiness
We have already understood that you have enough ambitions and an irresistible desire to join the ranks of influencers. And now let's turn off emotions and think well.
If you want to become a fashion influencer, the first stage is to be well-prepared not to give up at the start of the journey. You will have to produce high-quality content every day to gather an audience if you chose Instagram as your main platform. When talking about YouTube, you will have to get all the necessary equipment, tinker with editing yourself or hire a skilled specialist. Take into account that brands will not provide you with a bunch of free clothes in the beginning. You will need to buy it yourself as well as shoes and accessories.
What is more, it is vital for a potential fashion influencer to be good at photography or, again, get ready to hire a photographer. And there are lots of other so-called "technical" nuances.
Your level of readiness is determined taking into account both moral and material parameters. There are opinion leaders who manage to work full-time in companies and combine their major jobs with the role of an influencer. In addition, this niche is really overcrowded, and the struggle for attention is quite tough. You'll have to work hard and sometimes even without days off.
If all this info has not discouraged you, move forward! You are on the right track.
Find your USP (unique selling point)
Every brand considers it at the creation stage. By the way, you are also going to create a personal brand, and therefore it is very important to find your points of differentiation and form a unique selling point. What does it mean for a fashion influencer? You need to find your pep, choose a niche, and aimed at creating the relevant content. For example, imagine that you are fond of flamboyance, and vividness. It this case, most of your outfits should be bright and in garish colors. Or, perhaps, you will be a fashion icon who does not show her face?
Look at successful opinion leaders and understand why people follow them and what you would like to pick up from them. Steal like an artist, get inspiration, and adapt it for yourself. Let your creativity go wild and the right solution and vision will overtake you.
Keep abreast of trends and events from the world of fashion
You can't go anywhere without it! A fashion influencer is usually aware of everything that is going on and can easily transform trendy news into useful content. The simplest example: you need to know what clothes will be worn next season and what is out of style. Alongside taking pics or producing video content, you will have to write texts. The audience will be definitely interested in your attitude to the clothes in the style of the 90s, which is coming back now or about the new Balenciaga collection. You should highlight the topics that are on air and also express your opinion regarding them. If you are far from trends, you can become a source of disinformation and accidentally advise something absolutely irrelevant. It's a real crime to recommend your audience buying a lot of stuff when this is the time of prosperity for sustainability and minimalism.
Another thing is to catch up with challenges on social media or create them yourself. It could bring you new fans or show your involvement in the topic.
To cut a long story short, it is vital to be on the same wavelength with the world and adapt to its quick changes.
Do reviews and reach out brands
Yes, in this order, in the beginning. First, you work for a reputation, and then it works for you. Do not avoid tagging brands on your pictures and lavish praises on them for free. No one will be against high-quality advertising in the form of eye-catching pictures and inspiring texts. Tell how your swimsuit got a thousand compliments when you were taking photos on the beach or how you being dressed in this suit found a future husband at the party.
If your style, presentation of products, and tone of voice resonate with the brand, chances are they will reach you out very soon.
However, be honest and praise only those things you really like. At the starting line, separate trash (fakes and low-quality fashion items) from really cool things. Never agree to promote brands that are irrelevant to your vision just to make money.
Be yourself! All other roles are already taken!
We have mentioned above that a fashion influencer is an interesting person with established points of view, values, and principles. First and foremost, it is a personality, you see, and only after it is a fashion icon. To succeed in the area, you need to be natural. You may think that the CHANEL bag or the seat in the first row in NY Fashion week can make you popular. Yes, it's cool, we have no objection. However, the key is you, unique and one and only. It is important to feel comfortable in your own skin and convey this feeling to your audience. People love influencers for charisma, the inspiration they provide, and honesty. Tell stories to create an emotional connection with your followers. However, personal stories that you share with your audience should be not only interesting but also true.
Give your followers a gulp of fresh air, pleasing their eyes with aesthetic content, sincerity, and showing that it's powerful to feel beautiful and stylish.
Other bonus tips:
engage with your audience and entertain them to keep attention;
do not remain a stranger to controversial trends. Introduce them to your outfits or express your opinion regarding them at least;
get involved in some interesting hobby or start a project related to the fashion world;
apply to a fashion influencer agency and offer a collaboration;
become a fashion blogger first, providing people with useful information, reviews, lookbooks;
be consistent and fuel the interest of the audience in your person.
Is it possible to become a fashion influencer without buying expensive clothes?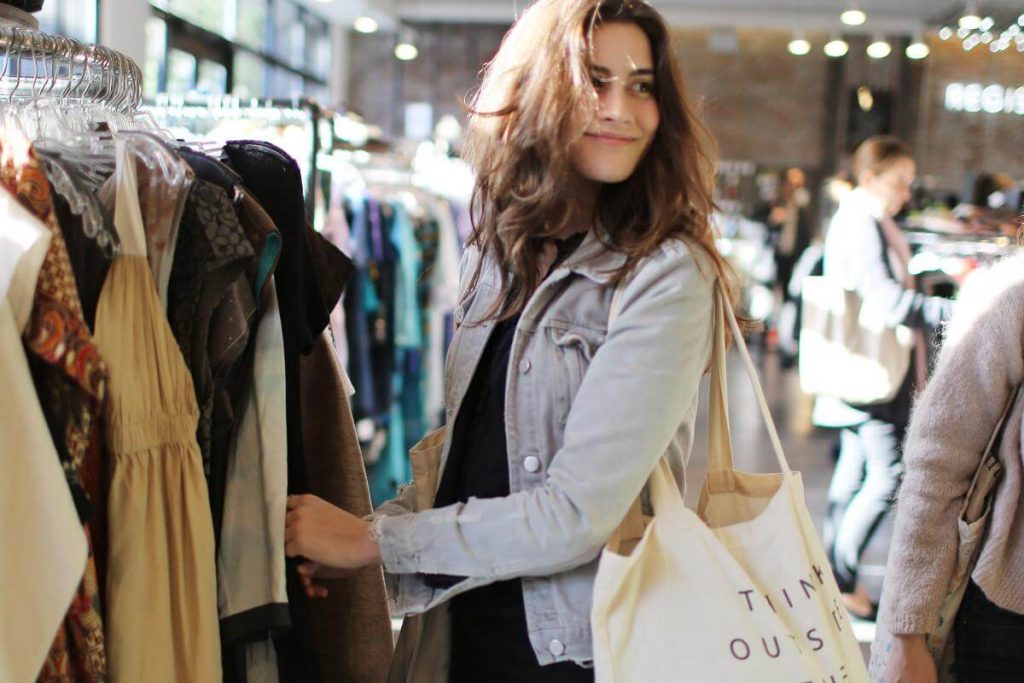 We will say more: it is not only possible, but it is also even more interesting to the audience than luxurious brands. Famous influencers became famous thanks to their taste and the ability to self-present, not because of a pile of gold they were able to spend on trendy stuff. At present, style is in simplicity, and it is based on the ability to combine, getting the most ordinary things together.
What is more, there are lots of examples when a girl starts a fashion blog on Instagram, buying second-hand clothes only, and creating amazing outfits. Most Instagram users are ordinary people who are unlikely to buy DIOR only. They are interested in all that is close to them, what they can afford to buy, and then stylize.
Here is the answer: it is possible to become a fashion influencer without buying expensive clothes. I hope you have just rejoiced in such news, and the social media world will see a new trendsetter very soon.
TOP 5 Fashion Influencers you need to know in 2020
Let them become your inspiration and a guiding star on the road to success in the fashion industry.
Chiara Ferragni
This woman is one of the most recognizable influencers in the fashion world. The story of her success began in 2009 long before thousands of other mods appeared in the social media world. She became popular thanks to a written blog with illustrative examples of outfits on her website. Chiara became the first representative of the blogosphere whose photo graced the cover of Vogue. At present, she is an entrepreneur, an influencer, and designer who collaborates with fashion and beauty brands through her blog The Blonde Salad.

Pernille Teisbaek
Pernille Teisbaek is a street style star and influencer from Copenhagen. She was a fashion editor at Eurowoman and ALT for Damerne and then started her blog Lookdepernille. She showed flawless Scandinavian style, and the audience appreciated her taste. Now, this lady is the creative director of the Social Zoo, an agency that promotes brands and organizes events during Fashion Week.
The quite inspiring woman that is the embodiment of unlimited ambitions and classic but playful Scandinavian style.

Lyn Slater

The professor of sociology from New York breaks down all kinds of stereotypes that each age has its own "style". The most fashionable granny conquers Instagram and dictates trends. Lin, known under the pseudonym Accident Icon, clearly demonstrates that you can look stylish after 60, and age is not a hindrance to being an icon in the fashion industry.
Thousands of followers appreciate her minimalistic, and at the same time audacious style.

Mary Leest

A nice-looking girl from Russia who moved to the USA and built a brilliant career. Mary collaborates with such brands as Hugo Boss, Giorgio Armani Beauty, Max & Co., Tommy Hilfiger, etc. She is a welcome guest on the world Fashion Week, trendy events, and various parties organized for celebrities. Alongside with outfits, she inspires girls to look after themselves, gives beauty tips, and encourages everyone to be themselves.

Negin Mirsalehi

This is a popular opinion leader from Amsterdam, founder of cosmetics company Gisou, and an ambassador of various brands. In 2012, Mirsalehi started her blog, where she demonstrated an excellent style. Her outfits have always been romantic with the notes of sexuality. A distinctive feature of the image of Negin is healthy long hair, which became her hallmark. Natural beauty, immaculate style, and passion for the job – this is Negin Mirsalehi.
Conclusion
They say that every minute a fashion blog is launched somewhere in the world. It should not discourage you, but rather inspire you to create something special that no one else has seen yet. Coco Chanel once said: "Never forget that there is a woman inside the clothes". Let this brilliant quote accompany your every step towards the fashion influencing and you will definitely succeed!