Over 70% of Instagrammers admit they've made a purchase after it was recommended to them on the platform. Instagram influencers are advisers, role models, speaking to large audiences. Collaborations with them have long become quite an effective and widely used marketing instrument. A business owner or a marketer, you should probably get influencers to share your content.

This kind of cooperation, however, would only make sense if you choose the right influencers and know your target audience well. Let's explore the ways to get in touch with influencers and getting them to share your content for your mutual benefit.
6 steps to get Instagram influencers to share your content

There is never any lack in methods of sharing your content on social media. However, Instagram is arguably the best channel for doing that. The platform has over a billion active users and an ever-expanding influencer base. This means that by using Instagram, you get access to a huge audience and a real shot at raising your brand awareness.
There is always an option to use methods of brand marketing like targeted ads and sponsored content. However, there is also a way of connecting to your target audience by building trusting relationships with influencers. As a result, these Instagrammers would share your content because they find it valuable and engaging and not because you pay them to do so.
Needless to say, making them want to do that is far from easy, especially if you represent a small and relatively young brand. Simply spamming DMs and asking them to do so is a possibility but a highly ineffective one at that. Chances are they'd rather want to block you than assist you.
Luckily, there is a number of methods to reach out to bloggers and get them interested in sharing your content with their followers.
1. Produce quality content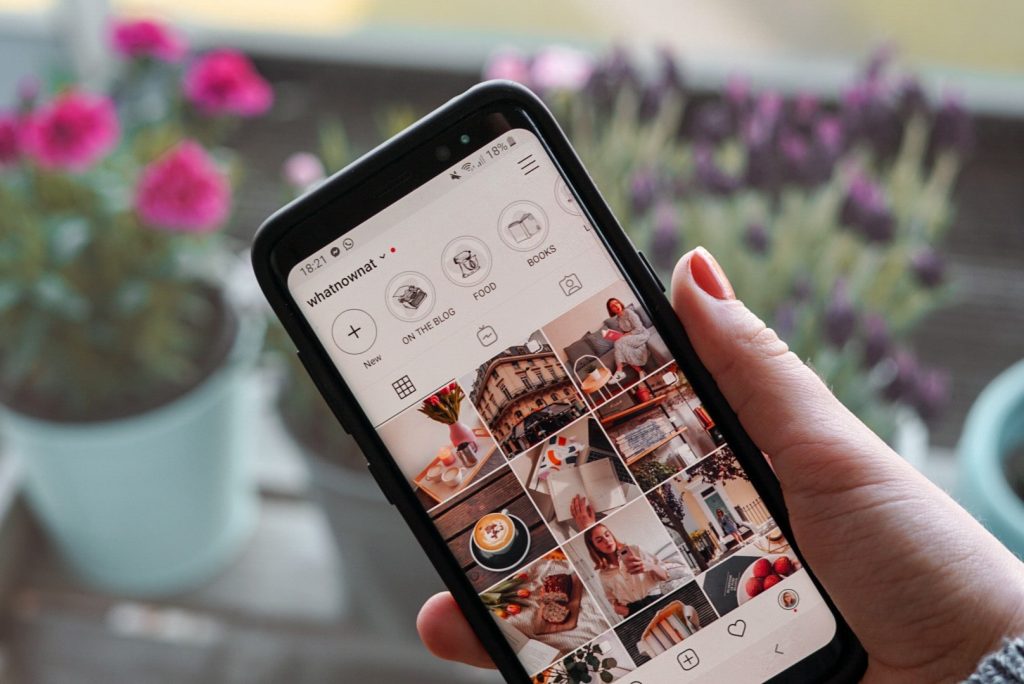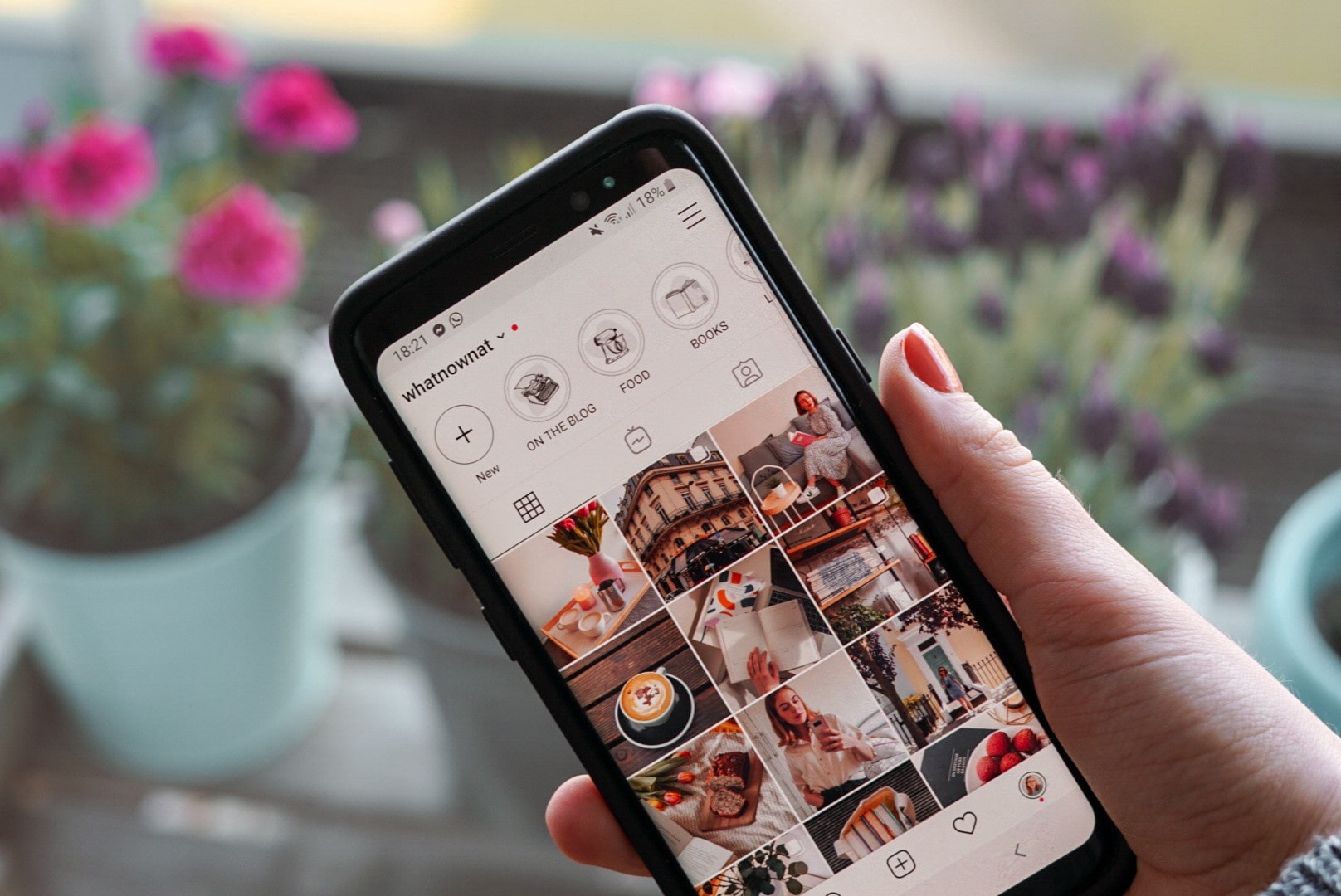 This might sound like too obvious a fact to mention. But you'd be surprised at how many brands out there don't seem to care much about what kind of content they post on their feed. To keep your followers interested – and to attract new ones – you have to make sure your content is all these things:
High-quality in terms of visuals
Useful
Engaging
You've probably heard it a million times and I'll repeat it again: visual content is king on Instagram. If you don't make your photos and videos visually stunning, you might as well stop trying. The usefulness of your content makes people trust you and come back for more valuable information. Engaging content motivates them to actively interact with you.
2. Comment on their content
Let's not delude ourselves. Do you see an IG influencer with a relatively substantial following that's highly engaged with what they offer? Chances are they get lots of offers from brand owners and marketers. And it's likely they don't hasten to answer all of those offers.
Make them notice you. Not just look at your profile, roll their eyes, and think you are yet another obnoxious marketer. Make them see you are genuinely interested in them and the content they produce. Go to their profile, view their content, and comment on it. In a meaningful way, of course, that's likely to make them respond.
3. Share their content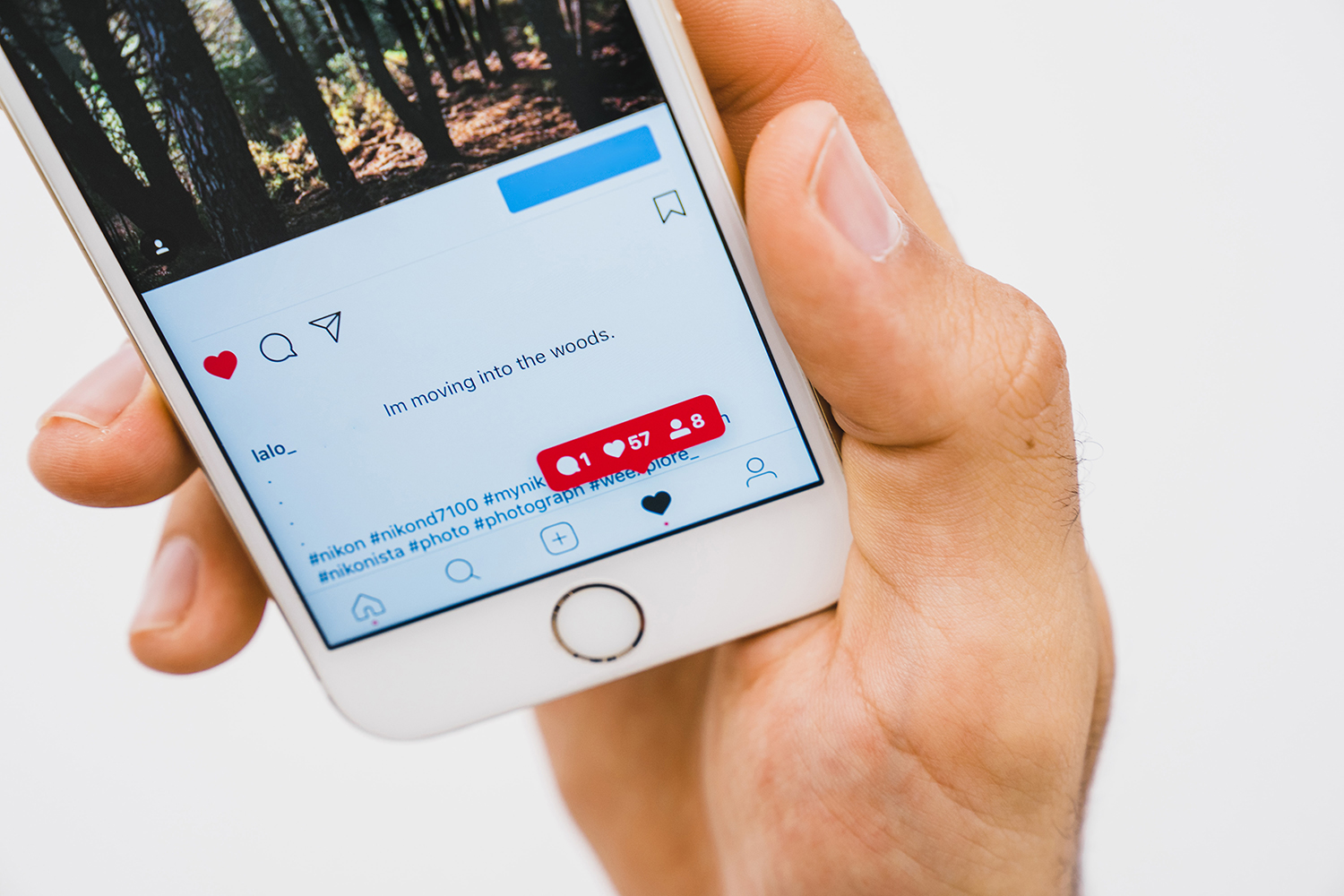 Instagram influencers (and people in general) get sick and tired of those who want to get something from them but don't offer anything in return. It's time to be one of the few who break this rule. Let your followers know about them by sharing their content. Tell them why you loved it and thought it was useful for your target audience. This is really one of the easiest and least time- and effort-consuming methods to get noticed. And earn some points.
4. Tag or quote them in your posts
Another effective way to draw their attention to your content is by mentioning them in it. You can do it by simply tagging them or quoting them or even going as far as interviewing them on a topic that would be interesting to your followers.
After all, let's face it: everybody loves a little free exposure. Everybody loves to feel that someone values their opinion so much they are willing to share it with others without asking anything in return.
This is a method that will probably work better if you've already established a relationship with the blogger you are tagging/quoting.
5. Suggest writing a guest post
Creating engaging content is hard work, especially on Instagram where influencers have to post quite often. A guest post is a way to both show your appreciation of their work and help them have a little break.
Before preparing a guest post, discuss it thoroughly with the influencer you are going to write for. Format, topic, relevance for their target audience – all this has to be talked over in advance. Be open to any suggestions and criticisms. They know their audience better so it's likely their advice will be extremely helpful.
6. Ask them to
And finally, if you've already tried everything above (meaning built a trusting relationship with an influencer), you can simply ask them to share your content. At this point, they should know you quite well and be quite familiar with your target audience. More importantly, you have established a meaningful, mutually beneficial relationship. This means it's very likely they will be glad to share your content if you ask them to.
How to find influencers who already want to share your content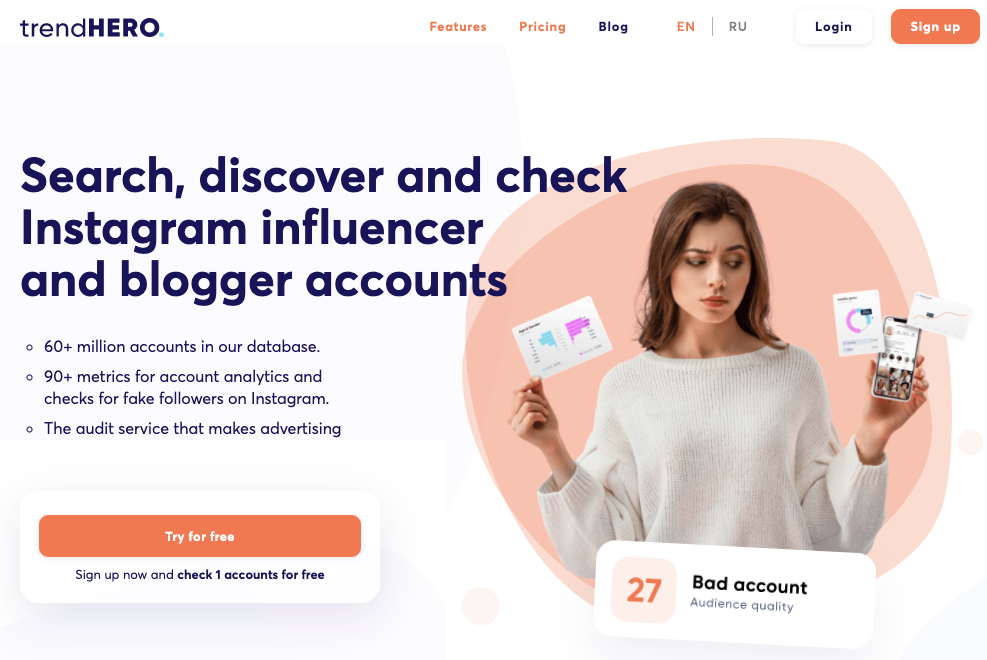 1. Using trendHERO
While there are many ways to look for influencers who might be interested in sharing your content, you don't always have to do a manual search. Thankfully, there are online services like trendHERO that make the process significantly easier. It allows you to search for bloggers based on multiple criteria. As a result, you get a list of IG influencers that's suitable specifically for your brand and your marketing purposes.
Searching for influencers using trendHERO is extremely easy and takes just a few minutes. First, sign into your account. Then, choose the Discovery tab on your dashboard: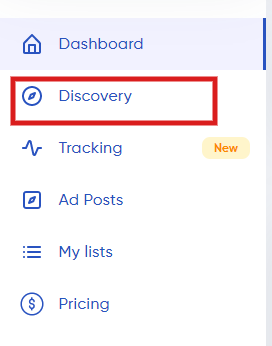 You'll see a search form with various criteria to choose from for more accurate results: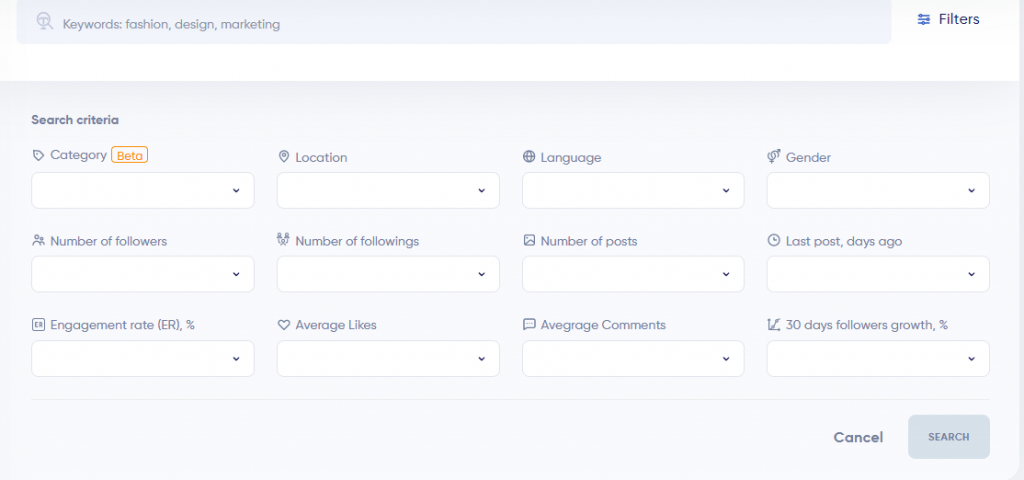 Once you are done choosing search criteria, hit Search and that's it! You get a list of influencers you can cooperate with. It's that simple.
2. Using hashtags
This method implies that you manually look for hashtags and Instagram profiles by using keywords related to your business. For example, if you own a food delivery service, you might want to look for food bloggers using hashtags like #foodblog, #foodblogger, #foodies, etc.
This method works great if what you are looking for is nano- and micro-influencers you are less likely to find on influencer marketplaces and communities.
3. Among the followers of niche influencers
This method works well if you are looking for bloggers that operate within a narrow niche. It's likely they follow a lot of bloggers working with related/more broad topics. The downside is that you have to spend quite a lot of time doing the manual search and not all influencers you find are guaranteed to have authentic followings. Luckily, you can check them using trendHERO instruments.
4. Using the Suggestions For You page
If you want to look for bloggers to cooperate with without leaving the app, you can use this method. The pro is that it's easy. The con is that you'll get quite a wide choice of profiles and many of them might have no relation to your own niche. Besides, this method doesn't take into account user location or the size of their following.
5. Using influencers your competitors work with
You can opt for the bloggers that cooperate with your competitors. It's easy; you go to your competitors' profiles and see which influencers they mention in their posts. However, it would work much better if you choose not the influencers that work with your direct competition but those who work with brands whose niche is similar to yours.
6. Influencer marketplaces and influencer communities
Influencer marketplaces and communities are online services with blogger databases and all analytics tools for checking their effectiveness. As a rule, they allow monitoring all major profile stats and their changes online (e.g. demographics, engagement rate, follower growth, etc.)
Tips & tricks
Before you start using the methods I listed above, make sure that your profile is completely prepared. What I mean is it must include a profile pic and a clear description of what you do. Be sure to provide your contact information in case they want to talk to you outside the platform.
Know your target audience and how it is similar to the influencers you plan to cooperate with.
Make sure you know why exactly you want them to share your content. Do you want more people to learn about your brand and products? Would you like to create a positive brand image? Or maybe you just want to boost your audience growth? This will help you to choose the right influencer and get the results you need.
Analyze the profiles of the influencers you've chosen. Your cooperation will hardly result in anything positive if the majority of their audience is fake and/or not interested in their content. Pay attention to metrics like audience location, follower count and growth, engagement, and how often they partner up with brands. You can do all this quickly and easily using trendHERO features.
Communicate. Communication is the key requirement for this kind of cooperation. Talk to them about your ideas, let them share theirs, always answer their questions.
Always offer feedback. Never forget to thank them for this cooperation.
Conclusion
Influencers are an important marketing channel that, when used right, can significantly boost your brand recognition numbers and attract new customers. But your relationship with IG bloggers can be more informal and subsequently, generate more trust and a sense of true partnership. It's quite possible to get them to share your content without breaking the bank. Just remember that they are human beings that deserve respect for the work they do.