Traditional media keeps receding into the background and social media comes to the fore in the minds of modern information consumers. In this environment, the role of an influencer and especially an influencer community can't be easily dismissed.

Marketers are very aware of this and today there's probably no brand, however big or small, that doesn't engage influencers in their marketing campaigns. Influencer communities are meant to make this interaction easier. They bring brands closer to their customers by helping them choose the right niche influencers. Those that can offer authenticity, ingenuity, and honesty and as a result, boost brand awareness and sales.
What is your influencer community?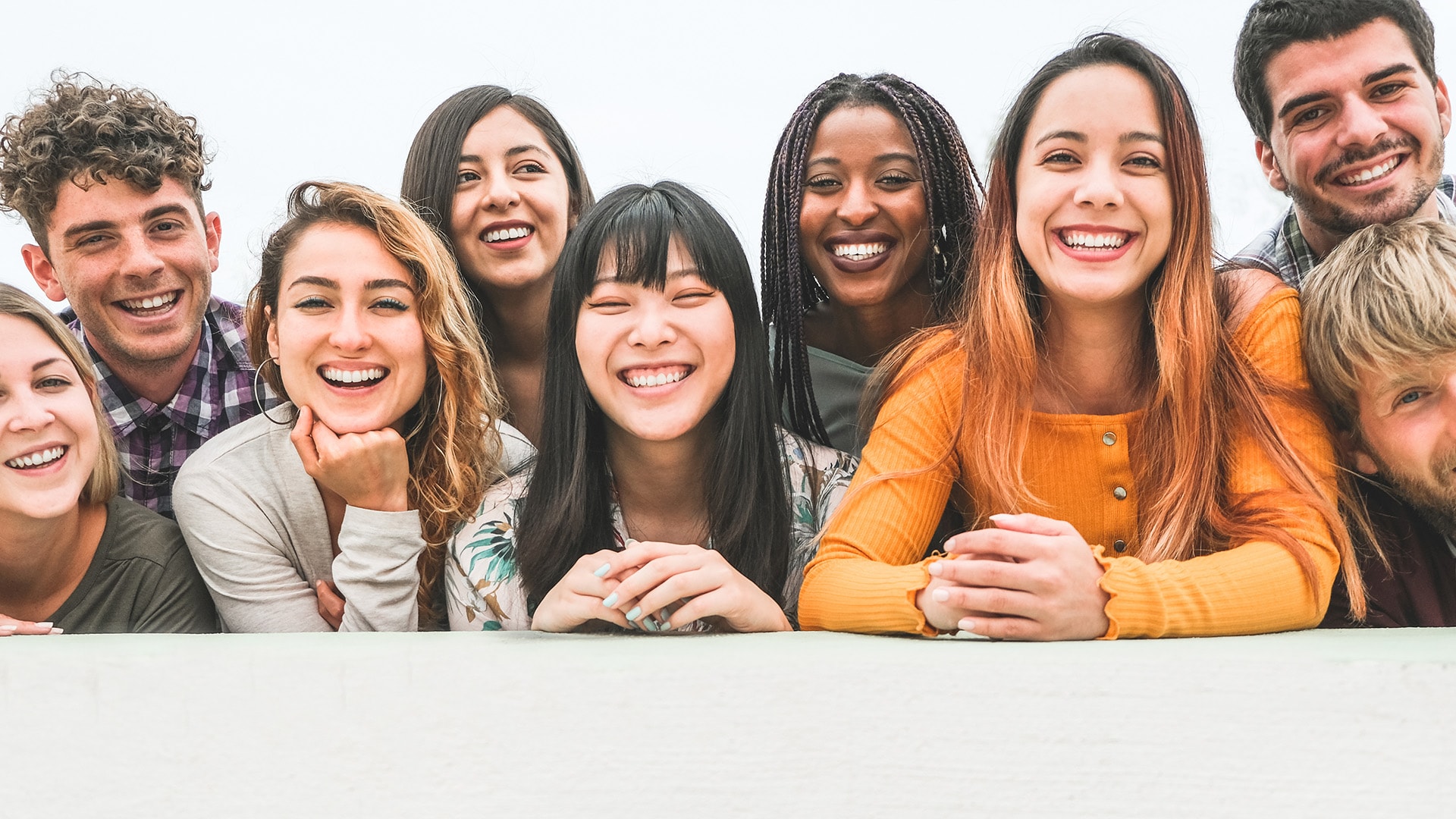 The idea of influencer marketing is qualitatively different from the idea of publishing ads and commercials on regular media outlets. It's not just about finding a blogger who can recommend your product or service to their subscribers. It's much more about building up a certain level of trust for your brand and what it has to offer. And that's only possible if influencers you work with are passionate about your product and can offer honest, heartfelt, meaningful recommendations to their audiences.
When you as a brand establish a mutually beneficial and highly effective relationship with a group of such influencers, you can safely say you've created an influencer community.
Building this kind of community isn't easy. First of all, because it takes a great deal of time. You must brace yourself for weeks (probably months) of looking for the right bloggers, discussing all the details of your collaborations, and monitoring their progress. However, all this hard work pays off. As a result of these long-term relationships, you get successful marketing campaigns and robust ROI.
This is not to say that you absolutely have to spend months in order to build a community from scratch. Thankfully, there are online influencer communities that make your work much easier.
Where to find an influencer community?
So if spending a great deal of time just to build a well-functioning, high-performing community isn't an option for you, there's a great alternative. There are multiple online spaces designed for both influencers and brands and helping them to find a common ground, build relationships, and share valuable knowledge.
Here is a (non-exhaustive) list of these online communities:
1. Influence.co

Influence.co is the platform that brings brands and influencers together with just about any niche in existence to choose from. This community membership is not entirely free but you can use the basic membership option free of charge. Of course, it comes with limited possibilities but in some cases, it's better than shelling out from $475 to $600 a month.
By doing a rather quick and easy search, you can find an influencer based on such factors as:
niche;
location;
follower count;
engagement rate and Google Analytics stats;
age, sex, and prices.
Influencer cards include information on engagement rates, reach, and brands they've been collaborating with. Another thing to pay attention to is an influencer's bio and samples of their content.
2. Acorn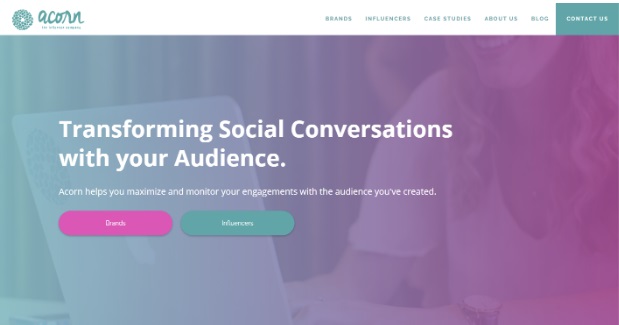 Acorn is here to offer brands a wide choice of influencers suitable specifically for their marketing goals, brand mission, and any number of other requirements. As a result, marketers can choose exactly the bloggers they need from a number of submitted pitches. Any influencer can sign up free of charge, after which they can wait for brand offers. As soon as one such offer comes into view, they can pitch their ideas. Marketers have the option of contacting Acorn to describe their brand and marketing campaign details and pay a fee based on the specific requirements.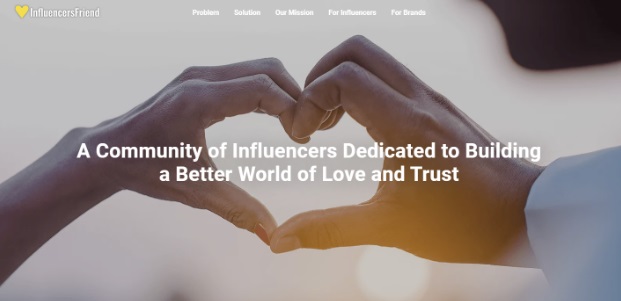 As all influencer communities do, InfluencersFriend connects marketers and bloggers in order to help both find their perfect match for mutual benefit. At the moment, influencers can't sign up for membership and have to wait for the platform launch promised by the developers. Brands, on the other hand, can get full, free-of-charge access to a vast influencer database. With this free membership, brands get the following information:
a large number of social media profiles;
location;
number of subscribers;
ER analytics.
But if they want to add access to the list of niches to that, they'll have to pay $29 a month.
4. Upfluence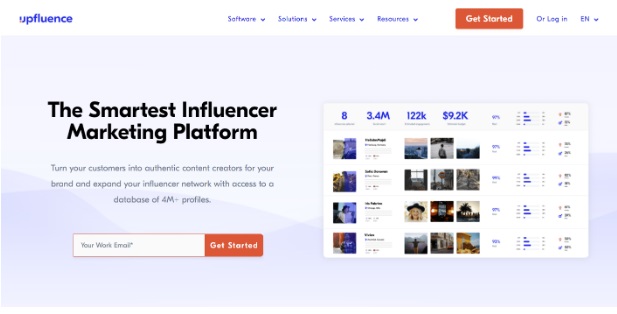 Upfluence probably offers the largest influencer database for brands and agencies and the widest scope of services out of all digital marketing communities out there. Here, you can not only search for the content creators you need for your marketing campaigns but also get access to services like creator collaboration/campaign management and analytics. What's important, all blogger profiles are regularly updated and all content analyzed based on such metrics as ER and reach.
This is a subscription-based service that offers three membership plans, Starter, Growth, and Scale. The fee depends on the number of features you choose as a brand or an agency. However, every plan includes access to the unique Upfluence software called Live Capture.
How to join a community?
The simple answer is of course go and sign up for one of the influencer marketing platforms, fill in your info, and wait for brand offers. In practice, it's a little bit more complicated. After all, if you don't meet those minimum requirements, you can wait for those collaborations forever.
Here are the things you have to take care of before joining a community:
Choose your niche. Before even starting to think about your influencer career and brand deals, you have to choose your niche and create content appropriate for that niche. This means that you:

have enough knowledge and passion to create content within that niche;
ready to do proper research and fact-checking on every piece of content you plan to publish.

Optimize your social media profiles. This includes switching to a business account, writing an engaging bio, and customizing your profile cover and profile picture.
Make sure you know your target audience. To become an influencer, you must understand your audience and what kind of content they want to see. You might want to start by analyzing your current subscriber base to get an idea of where they are from, who they are, how old they are, and what interests they have. This is easy to do by using some in-built features on social platforms or using trendHERO analytics tools (in case your platform is Instagram).
Be consistent. Make a clear content plan and create a posting schedule. The majority of social platforms' algorithms favor the profiles that post their content regularly. Take time to learn about the optimal times for posting content on your social platform.
Interact with your audience. Communication with the audience is extremely important for any influencer. This builds trust and loyalty, and they easily convert to high engagement rates. So write replies to comments, answer questions, and let them know their opinion matters.
Network. Get in touch with other bloggers, don't be afraid to learn from them, collaborate with them, use their experience to your benefit. Chances are they'd want to invite you to a community they are already a part of.
How to build your own community
The beauty of building your own community is that you are creating a team of passionate, driven content creators that act as your brand advocates over a long period of time. Of course, this involves not just posting generic, impersonal ads but offering genuine recommendations. The recommendations that organically fit in the content creator's general style and mood.
This more authentic style of product promotion generates genuine interest in potential customers and results in increased sales and brand loyalty, better brand awareness and engagement. In short, an influencer community paves an easier and much shorter path between brands and their customers.
So how can you build a solid community? How can you make sure that your team of content creators is truly passionate about your products? How do you know they will stay with you long-term? There are a few useful practices that can help you with that.
1. Choose quality over quantity. When it comes to influencer marketing, the quality of content, the creator's unique voice, the way their content resonates with brand messaging, and their audience is much more important than numbers.
Find influencers with smaller subscriber bases showing high engagement rates rather than those with large followings and disinterested audiences.
2. Make sure they know what your brand is about. Finding influencers who are a "perfect fit" for your campaign isn't as easy as it might seem. While it's likely that you'll never find someone who matches your brand voice perfectly, make sure your brand messaging and their content are as similar as possible.
Making sure that their target audience is similar to yours isn't the solution. Or rather it's not the only one. What you do need to pay attention to is what kind of content they create and how their subscribers feel about it.
It's important to know that the content creators in your community really use the product they recommend to their subscribers.
3. Make your partnership a two-way road. Many brands make the mistake of focusing entirely on what they need from this collaboration. However, it's better to make sure that it goes both ways. While they create value for your brand, do the same for them. Share their content on other social platforms and/or your website. Engage their subscribers by offering something they will always be happy to take part in (contests, giveaways, engagement rewards, etc.).
How to manage a community
1. Divide all bloggers into categories based on their interest in your brand
Working with multiple content creators isn't easy. It's extremely hard, if not impossible, to keep track of all of their activities at the same time. This is why it makes a lot of sense to divide them into categories based on how dedicated they are to your brand. This helps you to build your collaboration strategies for each category separately.
It's worth mentioning that these categories are rarely static and might change frequently. For example, those influencers that come to you as potentially interested might grow into passionate brand advocates with time.
2. Communicate with your community and respond to their opinions and requests
If you want them to be genuinely interested in a long-term relationship, make sure you are genuinely interested in what they have to say and what they need. Both influencers and their audiences can be the source of important information. This information might, of course, significantly improve your products or services, and this way, improve your brand image. But what's more, by accepting it, listening to it, you'll let them know their voice is important. You can be sure that very soon, this will translate into increased retention rates. This means that more influencers will want to stay with you for a while.
3. Don't judge a book by its cover
There's no denying that visuals are important but they are not everything. And the first impression you get by looking at the cover definitely doesn't give you an idea of just how much their personal style matches your brand image. Their voice must sound in unison with your messaging. Otherwise, the sponsored content will stand out, which might – and will – alienate potential customers.
Do a little research. Take a look at the sponsored content they posted previously and pay attention to engagement rates compared to their regular publications. If the rates don't change a great deal, it means that their audience doesn't see any drastic change in their style and pace and enjoys the sponsored content as much as the usual posts.
4. Do some preliminary analysis
Analyzing every content creator and their content before starting a collaboration is extremely important. This is the way to tell whether you are looking at a wannabe influencer or the real deal.
The very first thing you might pay attention to is follower count and the number of likes and comments. But the thing is these numbers are easy to manufacture leaving you with a very false idea about a blogger's reach and actual influence on their audience. Fortunately, checking influencers for the authenticity of their following and its engagement is fairly easy using trendHERO analytics.
5. Set clear goals
It always makes sense to be as straightforward with your community as possible. The clearer your campaign goals are, the better they understand you. Leave no space for any miscommunication or discrepancies. Encourage them to ask questions and answer any questions they have with as much clarity as you can.
6. Keep your feedback coming
The bloggers you partner with must know about their achievements, as well as about their failures to meet your expectations. Both encouragement and constructive criticism help your community to improve their content and tailor it to your campaign's goals.
Campaign Feedback
While campaigns are in progress, it's a great practice to engage an influencer via comment, direct message, or email to let them know that they achieved certain goals or KPIs. The positive reinforcement helps them focus on posts that work and can help them further optimize content for your brand.
When an influencer performs below expectations, troubleshooting those campaigns can adjust your expectations and help the influencer better understand what to tweak within their posts..
Influencer Relationship Management
The most challenging and important component to building a thriving influencer community is all the tasks associated with influencer relationship management (IRM).
IRM is the process of keeping tabs on your influencers and monitoring their performance. This process is critical because it allows you to track the success of your influencer program and identify your top performers.
Doing IRM well means collecting and organizing lots of information. Successful brands track as much information as possible and maintain meaningful relationships with their influencers. Many brands start their influencer programs using spreadsheets. But before long, it's necessary to upgrade to influencer-specific automation software. Using the right influencer platform can greatly enhance a brand's influencer community and save time.
Conclusion
Influencer communities can be immensely beneficial both for brands and content creators. While the former gets increased brand awareness, sales, and leads, the latter get a virtually limitless opportunity for creativity and the opportunity to build their social media influence. A decent compensation comes as a great bonus, of course.