Influencer marketing gets more popular every year and micro-influencers perform over 90% of successful marketing strategies in this sphere. Moreover, influencer marketing ROI (return on investment) is really overwhelming – 89% of marketers believe that it is the same effective or even more efficient than the rest of marketing channels, especially regarding micro-influencers whose ROI is the highest. Therefore, we suggest an effective plan used in over 120 advertising campaigns on how to find micro-influencers and contribute to your business growth.

What is a Micro-Influencer?
An influencer is a person or company that has an account on social media platforms with the following that is higher than an average one and more impressive engagement rate. Usually, influencers are divided into macro, medium, micro and nano ones depending on the follower number they have.
Micro-influencers are social media personalities whose follower range is between 1,000 and 10,000 (some sources extend this range to 100,000 people). They constitute about 16% of the total number of users, so you can suppose that there are about 160 million micro-influencers on Instagram only, let alone other services.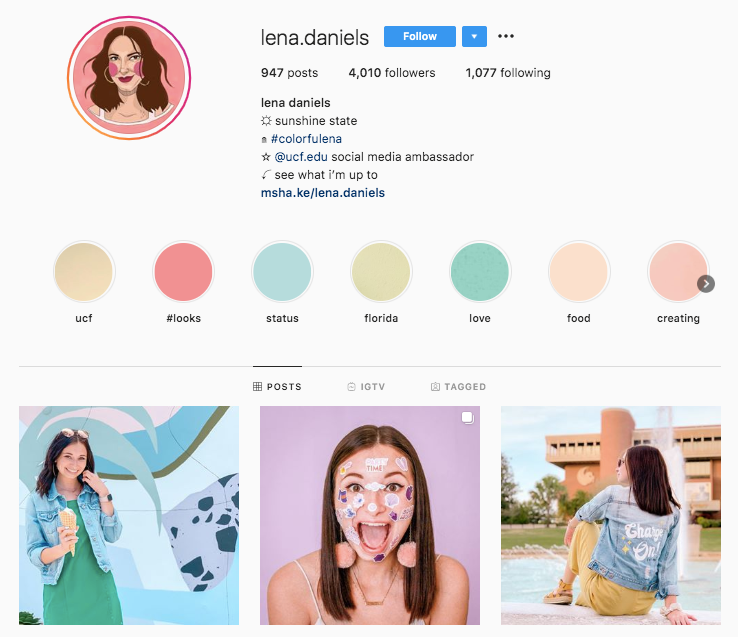 According to the study made in 2018, these are also active users of popular social networks who add content on a daily basis and almost half of them do it more often than once a day. 48% of micro-influencers do not mind recommending different products or services at least once a week and their engagement rate is much higher than one of the accounts with hundreds of thousand followers.
These accounts are considered authentic, the quality of posts they share is high and they communicate with their audience regularly spending from 3 to 5 hours on the platform on average. As a result, an average micro-influencer engagement rate with about 1,000 followers is 8%.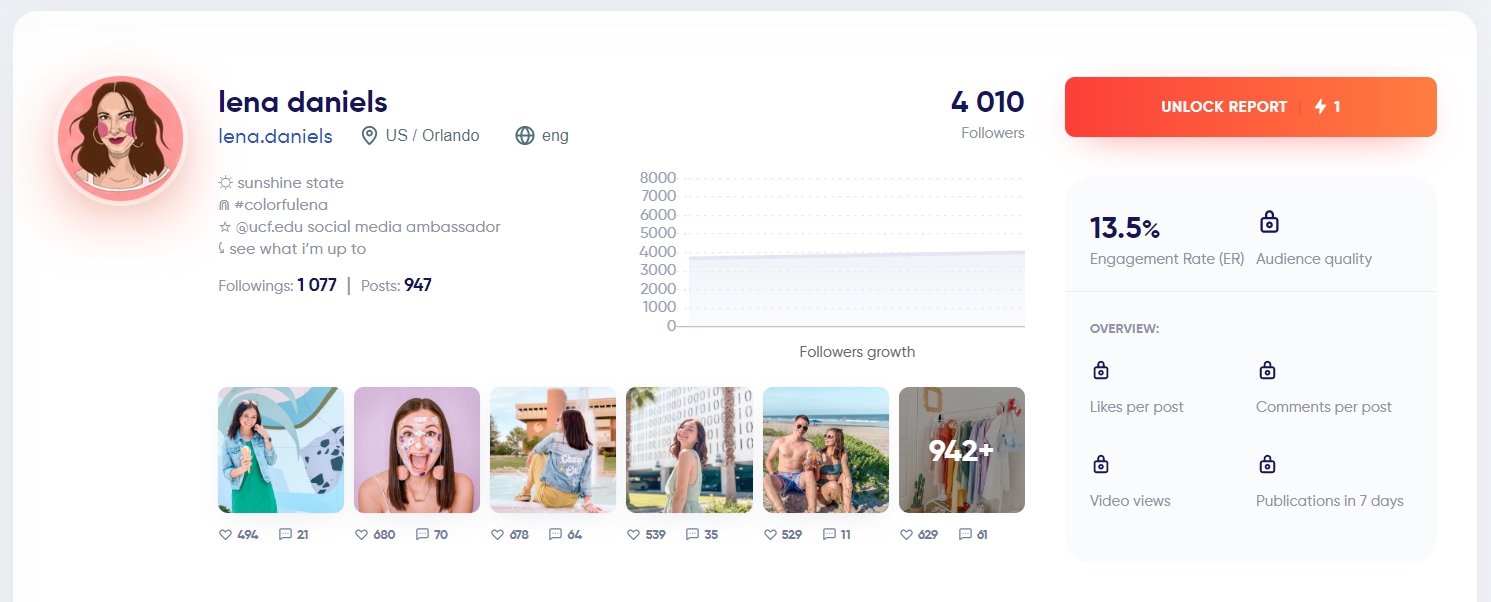 One more important feature of micro-influencers is lower compensation rates for their advertising services. Many users of this group get a monetary reward but it is not that high to exchange a full-time job for influencer marketing earning. Consequently, brands also spend fewer funds on such advertisers and get higher ROI instead. Great, isn't it?
How Micro-Influencers Can Help Your Business Grow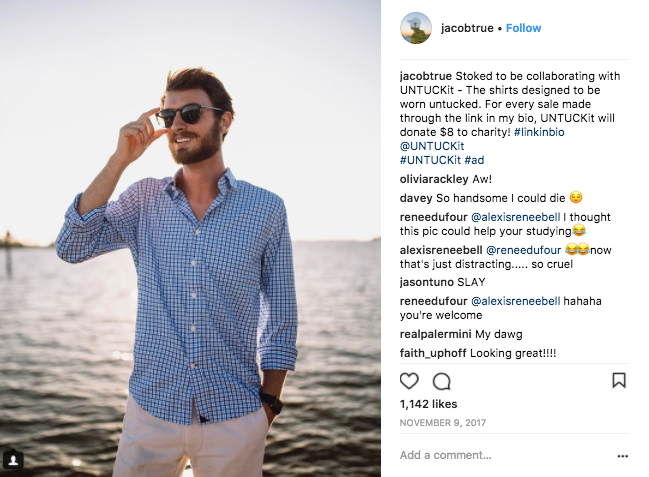 Some people still doubt whether influencer marketing can be considered efficient and worth investing in. However, the success of many global companies, as well as minor brands, has confirmed that they help businesses grow. In what way you may wonder? Consider the following information.
Influencers have an impact on their audience. Surveys confirm that 87% of consumers admit the fact that they would rather listen to the influencer's advice searching for something they need.
They have regular 'buying conversations'. People do not discuss their potential bargains so often as they do with influencers. The last ones have 22 times more conversations of this kind than average consumers.
Followers start to relate themselves to a brand promoted by an influencer. Almost all followers trust the person they socialize online with. Seeing that an influencer has approved one or another product, they believe his or her choice blindly.
They increase brand awareness and generate leads. When they add promotional posts, a big number of people interested in the same sphere sees it and it boosts brand awareness significantly.
It means that influencers can not only inform a bigger number of people about a company or product sold but also convince in its best quality and increase sales – the thing searched by many companies from advertisers.
Where do You Look for Micro-Influencers?
It is natural that you had better look for assistants on the micro-influencer platform used. It is not a secret that Instagram takes the first place in advertising efficiency among marketers, while YouTube and Facebook follow it. This means that a brand or person should decide what social media website is the best for advertising a product or service and start looking for micro-influencers on it. You can use several effective ways:
Check your own 'backyard'. Since it is important to get influencers working close to your niche, there are high chances that several of them might follow you already. You should look through the list of pages subscribed to you as well as analyze shares and comments. Check the profiles of such users and you will be surprised to know that your potential advertiser knows much about your company already and there is no need to waste much time on convincing this user.
Try Google Search Engine. It is possible to try looking for influencers entering a respective query in the search engine bar.
How to Find the Right Micro-Influencers for Your Brand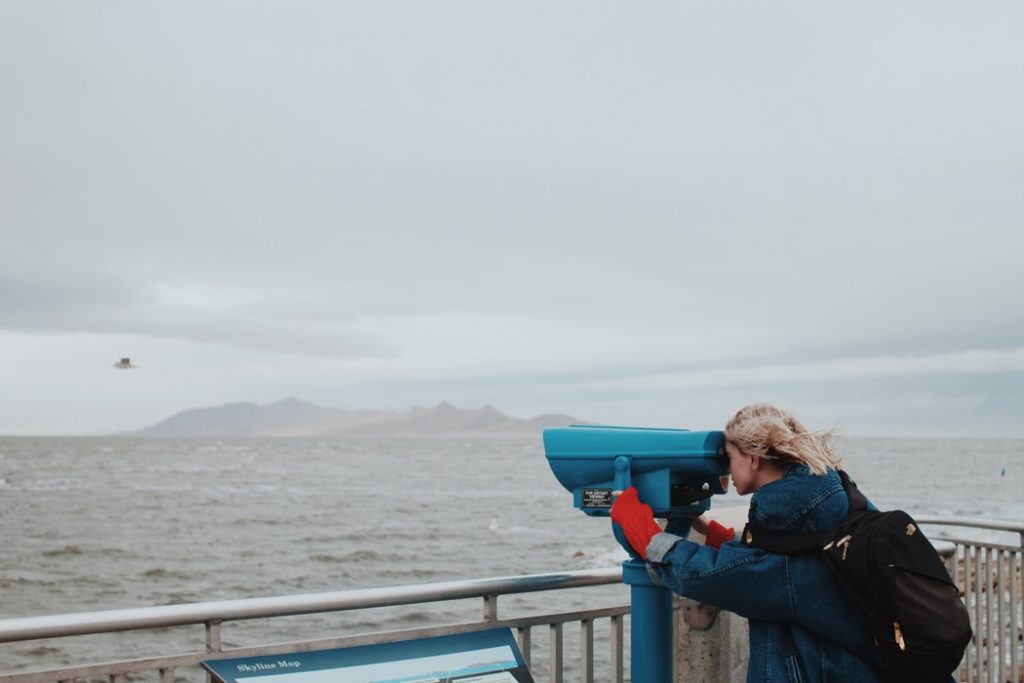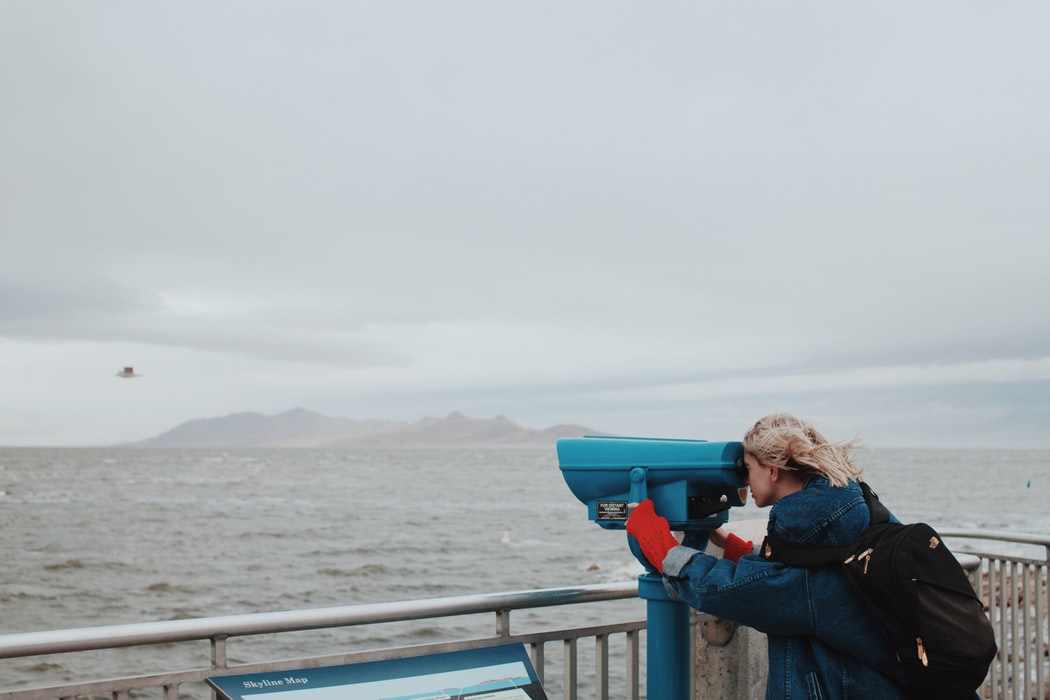 Do you still wonder how to attract an influencer who will promote your brand efficiently? You will be surprised to find out that there are 10 possible ways of achieving this goal.
Look for quality content
It is a common truth that influencer success depends on the posts he or she adds. If you see a huge follower number but are disappointed with the content posted, there are high chances that they can be purchased or artificial.
When you evaluate content quality, it is necessary to consider the following factors:
Diversity – it should include photos, videos, blog copies, etc.
Frequency – it is better that content was added at least once a day.
Response – you should ensure that followers interact with this content.
Mood – you should decide whether you wish that your brand was associated with this content.
It is also of utmost importance to look through the profile bio and photo to understand if you want this person to be an advocate and representative of your brand.
Consider the followers
It is important to differentiate micro, nano and mid influencers since all of them have a different follower number. If you look for a micro representative, look for a profile where the follower number is between 1,000 and 10,000 people.
We also advise opening several profiles of these followers to ensure that their sphere of interest is close to the one promoted by an influencer. Moreover, there should be more personal accounts, not business ones, since the last ones are not interested in other companies.
Check engagement, reach and actionability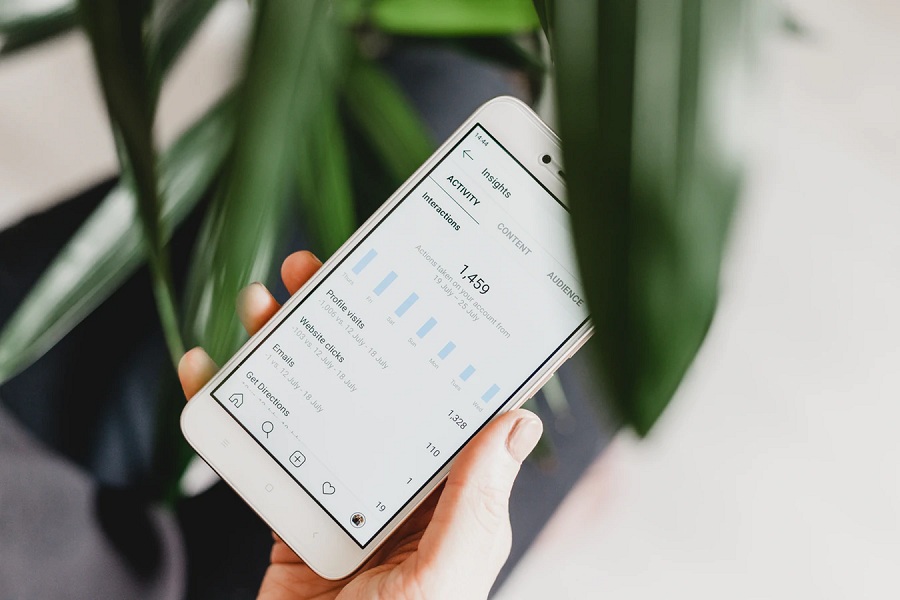 It is not a secret that people who consider influencer marketing seriously have business accounts and analyze their insights carefully. It happens because their income often depends on the engagement rate they have, so you should check this information too. Sometimes it is enough to add a total number of likes, shares, saves, comments of several recent posts to calculate this percentage. It should not be below 5% or your ROI will be negative.
Analyze the pages liked by fans
It is natural that you might have a certain number of devoted fans who have shown interest in your brand. There are high chances that they follow other accounts with similar interests and audiences. It is possible to draw connections easily by looking through the profiles of people they follow. They can even save some posts to their pages and hint you what account to check, first of all.
Reach out to fans with a high follower number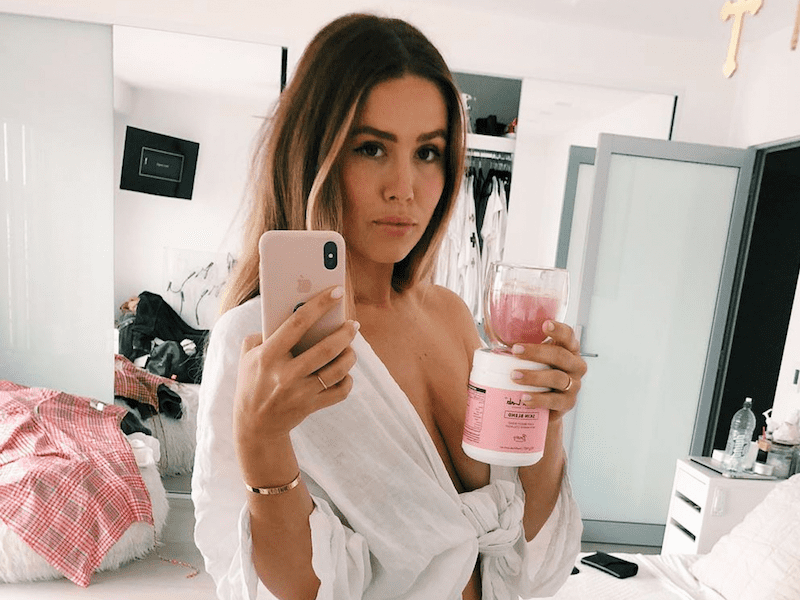 Remember that potential influences can be among your fans too, so check your own follower list too. When you learn that some of your fans can act as influencers for a brand of yours, contact them with a message describing your intentions and possible compensation for the efforts made.
Use related hashtags
Hashtags have been created to make the search conducted on social media platforms easier, so they can also help to find user accounts too. Since hashtags are divided into more general and more specific ones, it is better to choose the second category for a search. There are higher chances that you will find a user working in the niche close to yours and this person will be a micro-influencer. When you find a decent post using a hashtag, it is necessary to open a user profile and post history. You will see of this person can be an influence you are looking for.
Contact local bloggers
A blogger can be a powerful influencer, by the way, so the only thing left is to find a user to turn to. Since there are millions of blogs, it is possible to limit the number using a keyword with the location or a theme covered by this blogger.
Use services of influencer marketing agencies
Sometimes there is no need to spend your valuable time on the time-consuming search since professionals can complete this task for you. You can turn to marketing agencies that have contacts of influencers who work in different niches and they can share this information for a monetary reward. Moreno, they can manage the entire advertising campaign if you wish too.
Take advantage of modern tools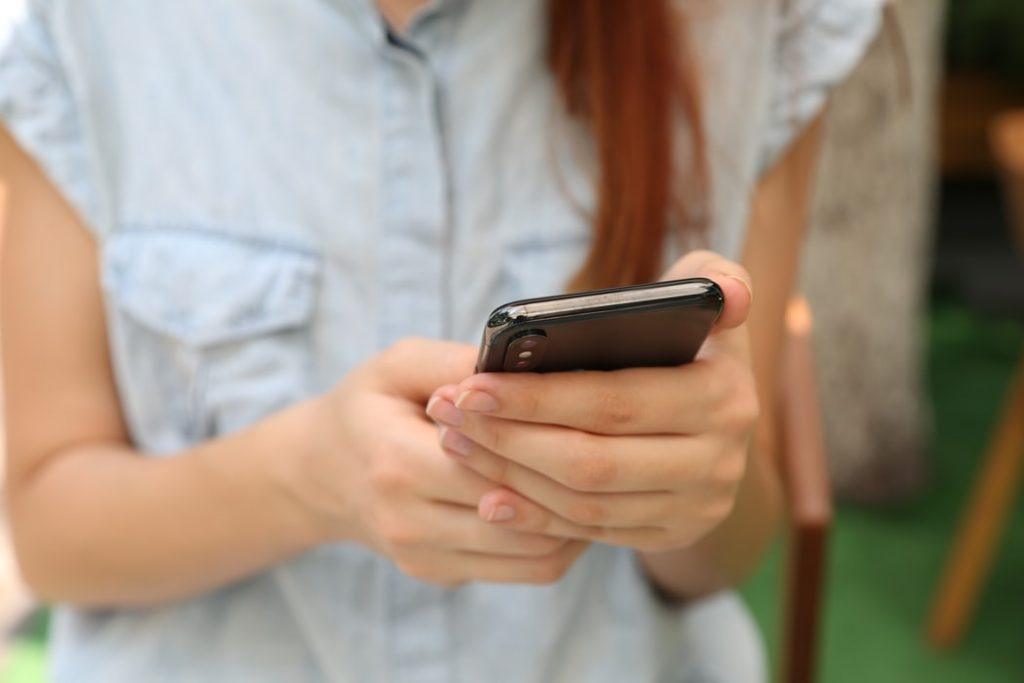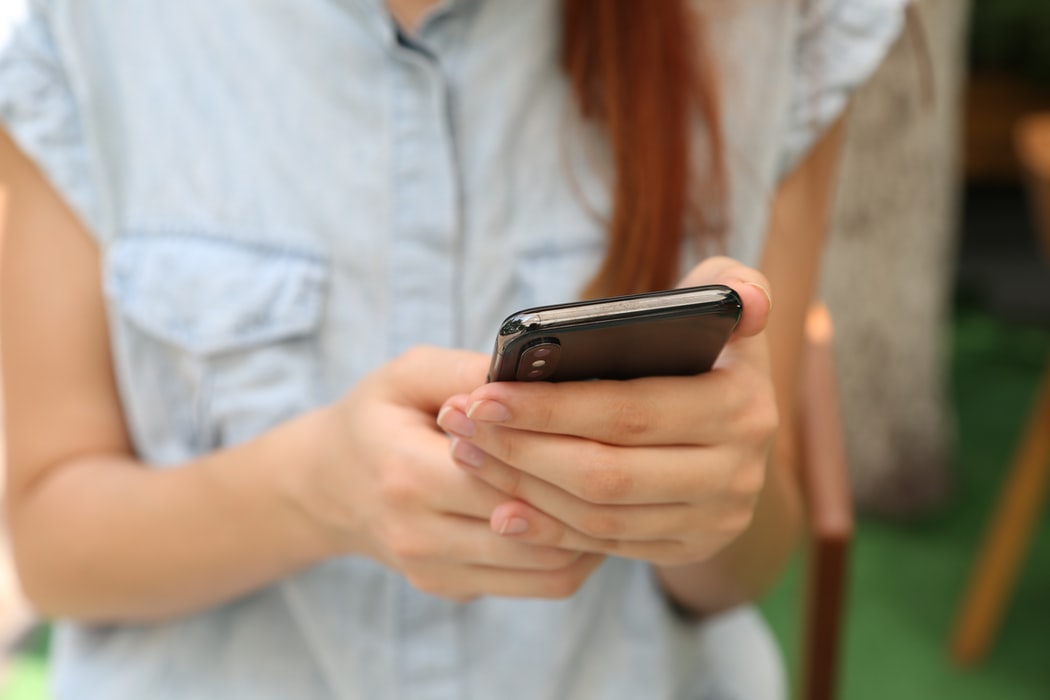 Modern technology has gone far ahead and today there are tools to help you with the search of an influencer you want. Some tools are large databases with information about influencers (like trendHERO), while others work as search engines with filter options to get the results meeting your requirements.
Join pods
An effective way to get acquainted with influencers is to enter an engagement group devoted to the niche you work in. Since there are hundreds of pods, it is possible to apply for one's related to your theme and check profiles of people who belong to this group. There are high chances to find a necessary user there.
You Find the Right Person. What's Next?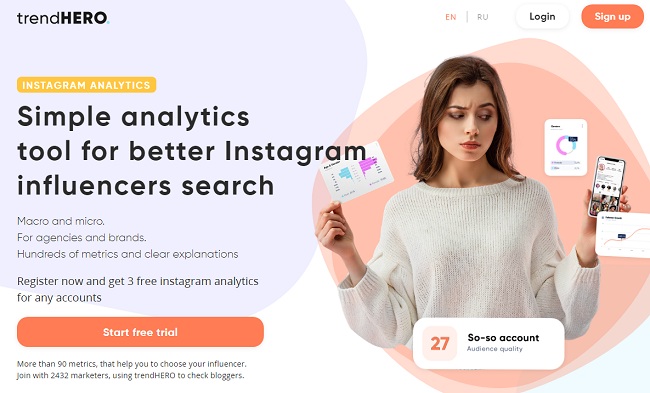 If you are lucky to find one or several micro-influencers that can represent your brand, don't hurry to contact them immediately. There are many scams on social media platforms: some influencers have paid money to attract followers, others generate many views, likes, and comments with pods. Therefore, it would be reasonable to check the user account if it has a true engagement rate and the presence of fake followers using trendHERO. This service has been created to analyze the online presence of both micro and macro-influencers on the basis of different metrics. You will get clear explanations of the analysis results to ensure whether you should contact this user or his/her representative for further cooperation.
Conclusion
The market of micro-influencers is large enough to attract people working in different niches but marketers face a challenge to find necessary users. The reason for that is unawareness of the effective ways of search, first of all. This article has shed light on the process of a micro-influencer search for both individuals and brands to make the right decisions as for people who might be once associated with them.