Those who say that affiliate marketing is archaic and his best days have already gone are deeply mistaken. According to Statista, expenses for affiliate marketing in the US will reach $ 8.2 billion by 2022. It is thriving and is still a smash hit. A lot of companies have already launched affiliate programs and reap the benefits. Such programs significantly help them drive sales and generate revenue. Those bloggers who have become affiliates are also gainers in this game. It's an additional and great way to monetize a blog and rejoice in passive income. Sounds awfully good, right?
Let's delve into details and find out how affiliate programs work as well as get to know the best affiliate programs for bloggers in 2021.
What is an affiliate program and how does it work?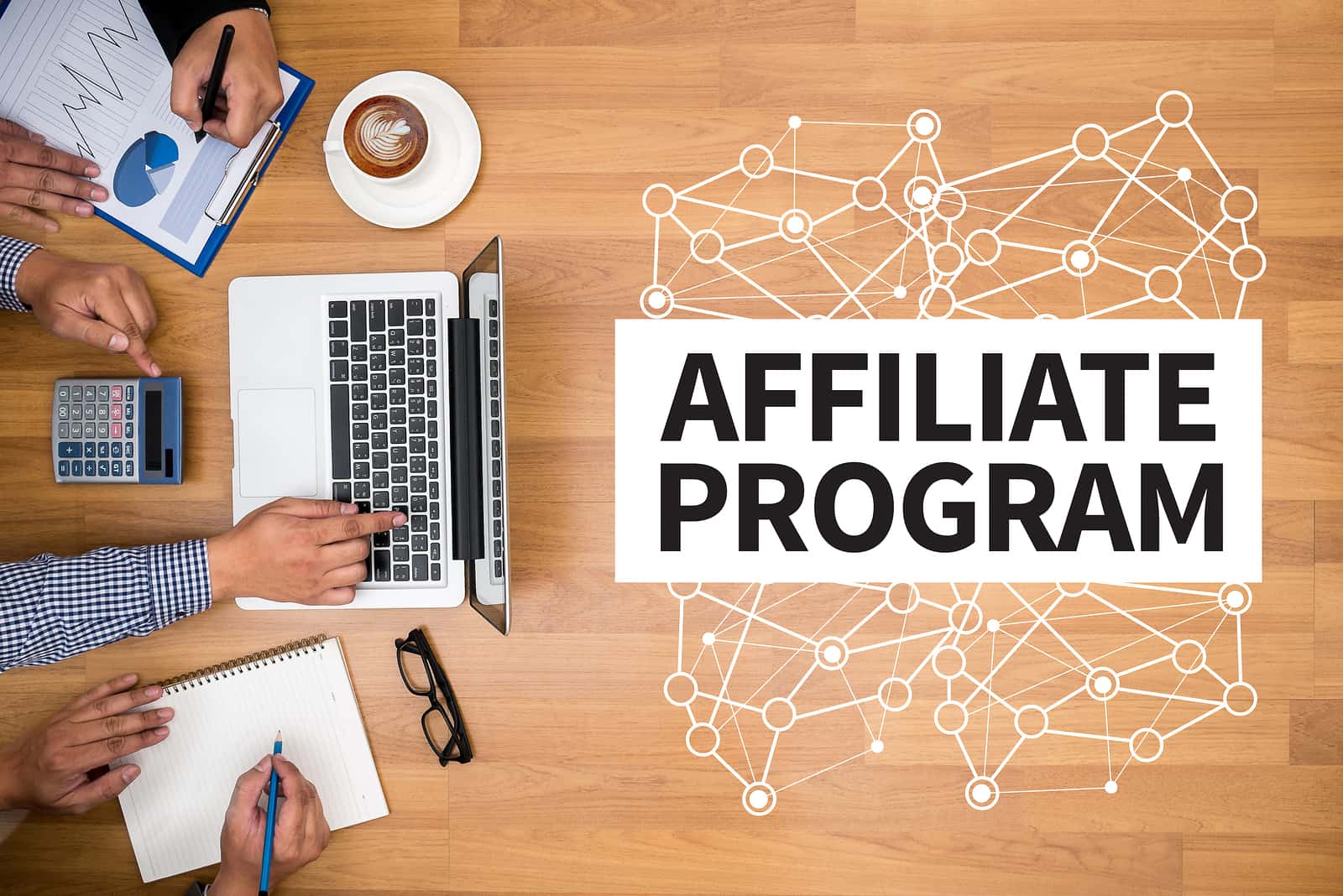 An affiliate program is a type of cooperation between a brand or company and an individual (a blogger in our case) when the latter gets a commission for the promotion of a product or service. A blogger tells about the product and shares an online link with his followers on social media. Once someone clicks this link and makes a purchase, a blogger gets remuneration. Brand in this story is named an advertiser or a partner, and a blogger is an affiliate.
This is a win-win situation for all parties: for brands, bloggers, and followers. If everything is clear with the first and second of this trio, then what is the value for a follower who clicked on the link and performed a required action? A follower, named a referral, benefits from genuine recommendations of products and services, as well as is usually provided with a discount from a blogger.
Here is the general structure of an affiliate program. Let's see.
Once a blogger has decided on the affiliate program to join, he reaches a partner and the latter assigns him a unique code or a URL to use for promotion.
An affiliate shares this code/URL on his social media, tells about the affair and invites his followers to familiarize themselves with the offer by clicking the link.
When someone clicks the link to check the affiliate partners' site, a cookie identifying the affiliate is automatically placed on his computer.
Thanks to a cookie, an advertiser is informed that a purchase was made through a particular blogger's link to remunerate him later.
An advertiser pays an affiliate commission at the end of each payment period.
How do bloggers get paid through affiliate programs?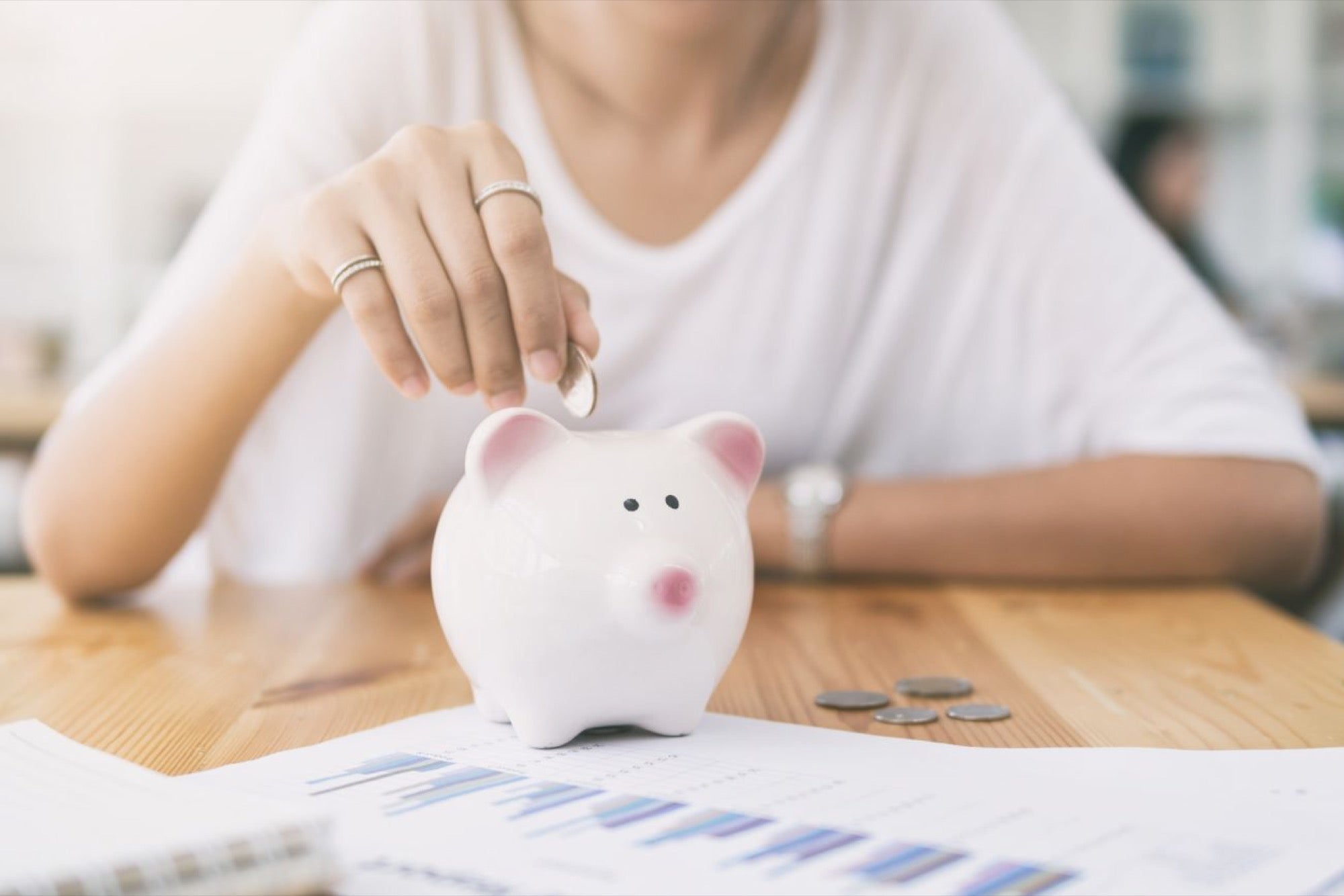 The mechanic of all online affiliate programs is very similar. Nevertheless, they slightly differ in conditions, especially what action a blogger will get a reward for. He can get paid in several ways:
A partner (an advertiser) pays a commission once a purchase was made through affiliate links for bloggers or a special code. The percentage of payment depends on the agreement discussed earlier. In simple words, an affiliate should promote his offer very well to make people get interested in it, prompt them to pull money out of their wallets to generate revenue for a blogger.
A click from a follower will be enough for a blogger to get paid. In this case, a partner is interested in boosting the traffic on his website. It may sound like easy money for an affiliate. If only you knew how difficult it is to force people to make movements if they do not have enough interest in the offer. An affiliate's task is to do all possible and impossible to generate curiosity, engage people to finally get the desired action from them.
Through this kind of affiliate program, an affiliate's compensation depends on the conversion of leads. A click is not enough but there is no need to drive sales yet. An affiliate has to persuade a follower to visit the website and complete the targeted action: to sign up for a free trial, to upload something, to fill in a contact form, etc. Once the action is performed, an affiliate gets a commission.
What else?
You should also know that an advertiser may pay off an affiliate in various ways:
An affiliate gets a fixed amount of money each time a purchase is made or a targeted action is performed.
According to this scenario, a partner and an affiliate agree on a fixed percentage that an affiliate gets after each sale through his link or code. By the way, it's the most common type among affiliate programs.
A free product or service
Some affiliates don't get money from partners but get a free product or service in exchange for promotion. It might be a good variant for a novice at affiliate marketing. However, the previous variants are obviously more profitable.
How to find and join affiliate programs?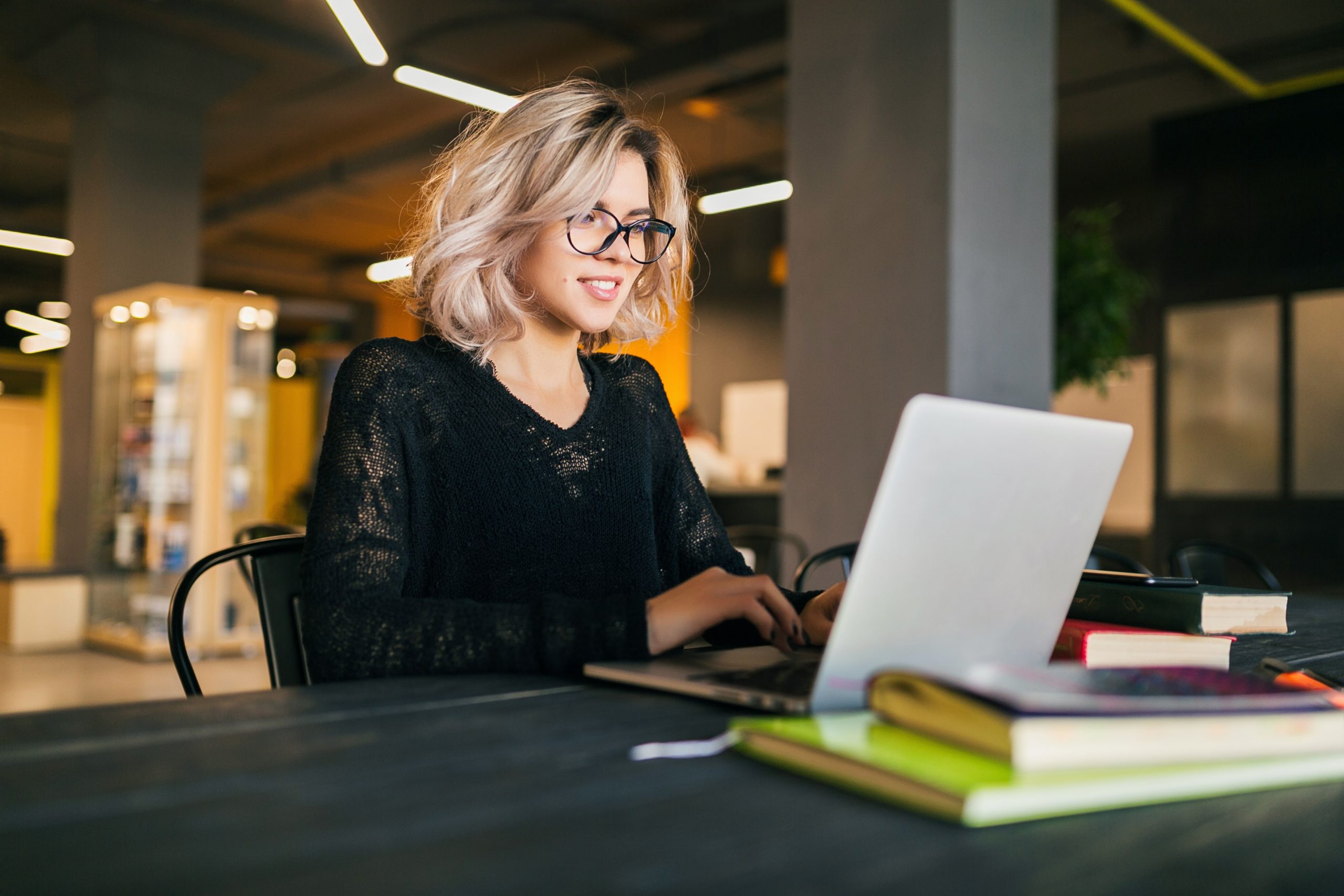 The first thing a blogger needs to consider is the niche he is going to find an affiliate program in. Basically, if he is a beauty blogger, it's obvious that he should look for some programs that offer beauty products or thereabout. Why? Because beauty blogger's followers will be very surprised if he starts promoting a product/service that he has never mentioned on the blog like culinary or IT. It all should look natural and within the blog's subject.
So, where and how could you find a great affiliate program to join? Let's consider the most common methods:
Search for affiliate networks
Affiliate networks are middlemen that connect bloggers (affiliates) and entrepreneurs ("partners").
All a blogger has to do is to google "affiliate networks", select the one that fully meets your requirements, sign up, and then look for a suitable affiliate program to join within it.
The biggest affiliate networks to have a look at are Awin, ShareASale, Rakuten Advertising (also known as LinkShare), Pepperjam, AvantLink, Impact.
Each platform is a bit different, but, in general, they have the same mechanics. You can find an appropriate program in the network using a search by niches, keywords. If your blog meets the specified parameters, chances are high that you will be connected to a chosen program quickly.
Look through companies' official websites
This case means joining the program without third parties. Create a list of affiliate programs you are interested in, and start checking if the companies have any. You need to visit the websites of each company you consider for cooperation and check the availability of affiliate opportunities.
Keep in mind: basically, companies put a link in the footer on their website if they have an affiliate program.
Clicking it, you will either get to a landing page with a detailed description, see an invitation to sign up, or will be redirected to an affiliate network the company collaborates with.
All in all, you will get instructions on what actions to take to join the desired program.
Keep an eye on bloggers and influencers
I am sure that you have met at least one blogger on Instagram who was telling about a discount you could get using his personalized promo code. It was an affiliate. Look through the bloggers that represent the niche you want to find a program in, and check what they promote. Their posts in the feed, mentions in Stories and a link in BIO might become your guiding star to the world of affiliate marketing.
If you are on good terms with the blogger, you can directly ask him about the program. If not, take steps from the second paragraph, or look for an email of the desired company and express the interest in cooperation.
Please note: think well what products/services your audience will appreciate. After all, these are your followers who will help you succeed in this endeavour.
Top Affiliate Programs for Bloggers to make money
I have compiled a list of the best companies with affiliate programs and divided them into niches for easy navigation. Find yours, monitor the options, and start making money as a successful affiliate.
Keep in mind: a lot of companies collaborate with affiliate networks. It is quite a common thing that there is a special page on the company's website with a description of the conditions. However, you will have to continue with an affiliate network to join an affiliate program.
Best Fashion Affiliate Programs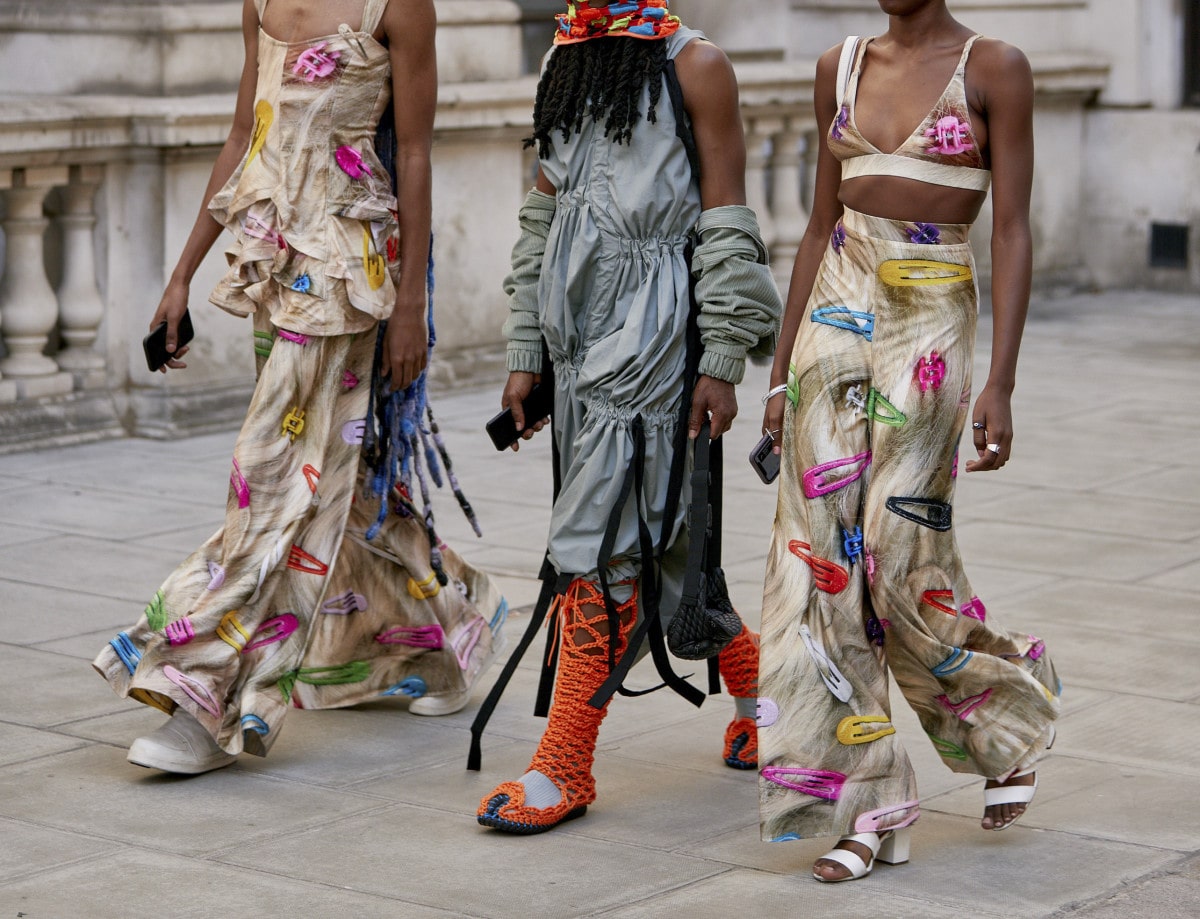 The big mission of Reebok is to support everyone who loves fitness, wants to challenge himself, and become better. What is more, this British footwear and clothing company is interested in helping people to get additional income through its affiliate program.
By joining the Reebok affiliate program, an affiliate will get a commission on click-through sales. In addition, he can make money by inviting other bloggers or website owners to join the Reebok affiliate program. 5$ for each invitee.
Commission Rate: 7% per sale
Average order size of $100
Cookie Length: 30 days
Affiliate network to join through: ShareASale
With 1,000 new lines added each week, ASOS is the largest independent online fashion and beauty retailer. There are over 60,000 branded and own-label products across womenswear and menswear on ASOS. People adore it for its endless array of goods and convenient catalog breakdown.
ASOS affiliate program is one of the most popular clothing affiliate programs. There are several scenarios for affiliates to make money on ASOS. According to the most common one, you can get 6% for a new customer based on the CPA model, and 3% for the existing customer -based on the CPA model.
Post click cookie: 30 days
Affiliate network to join through: Awin
A famous British fashion retailer of clothing, shoes, make-up, and accessories bringing to the world the latest trends styled with a British cool-girl attitude. Being a member of the Topshop affiliate program, you can get up to 15% commission on every sale generated. Track your results in real time, and see how much commission you're earning.
Commission rate: up to 15% on all sales
Cookie Length: 30 days
Affiliate network to join through: Awin
Gap, Inc. is a large and outstanding clothing and accessories retailer in the world. Gap is one of the six primary divisions of the company together with Banana Republic, Old Navy, etc. Gap affiliate program is intended to attract more customers who are looking for cost-advantage, and self-expression.
Commission rate: 5% online sale
Affiliate network to join through: Impact
River Island is the women's and men's clothing, shoes, and accessories with a truly British style. Basically, the brand's collections are represented by outfits for every day and evening looks. Becoming an affiliate, you will benefit from a 5% commission on all confirmed sales as well as for competitive rates for bespoke collaborations.
Commission rate: up to 10%
Cookie Length: 30 days
Affiliate network to join through: Rakuten Advertising
Best Beauty Affiliate Programs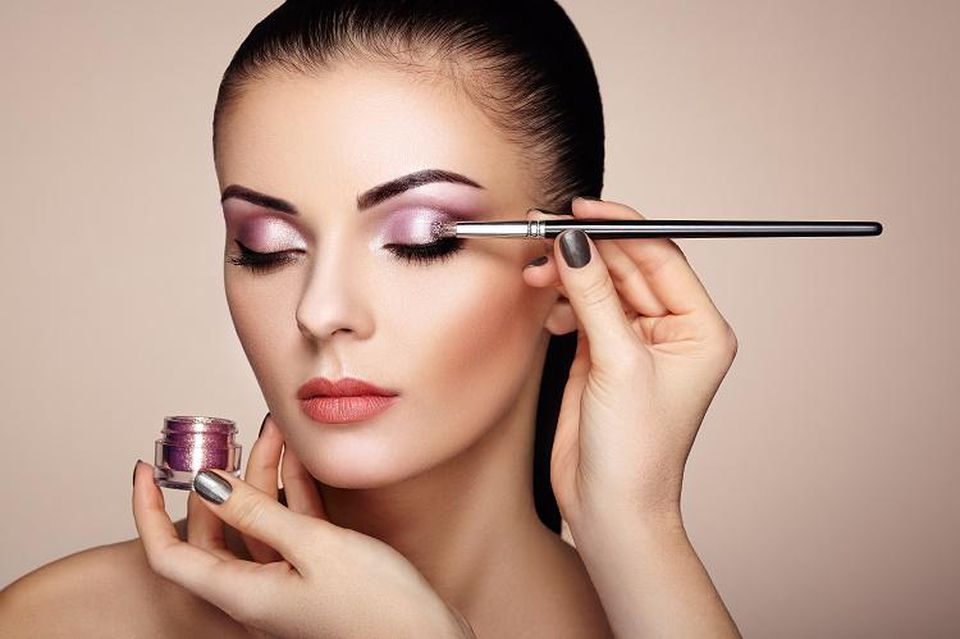 This is a leading beauty brand known for its perfect make-up, skincare products, and fragrances. Since 1935, the brand has been helping women feel confident in their own skin.
Its online affiliate program offers to earn up to 6% commission on each sale as well as real time reporting and sales tracking, free shipping, and other "buns".
Commission rate: up to 6%
Cookie Length: 30 days
Affiliate network to join through: Awin
NYX is one of the fastest-growing cosmetic companies in the United States. Founded in 1999 by a young entrepreneur, TONI KO, NYX celebrates young girls and women who would like to conquer discos and parties, be bright, and very attractive.
NYX Professional Makeup Affiliate Program helps affiliates to make money by promoting the brand, exciting new launches, and special offers. There are also a lot of limited-time offers to pamper affiliates' followers.
Commission rate: 5 %
Cookie Length: 30 days
Affiliate network to join through: Awin
This is a worldwide cosmetics and beauty brand, founded in 1959. The main distinguishing feature of Yves Rocher is that it uses natural ingredients in its products. The brand also attracts people by giving a free gift with any purchase. Through its affiliate program, you can earn 15% per sale as well as unique offers with discounts and gifts several times per month.
Commission rate: 15% per sale
Cookie length: 30 days
Affiliate network to join through: Lasso
Sephora is a network of perfumery and cosmetic stores, founded in 1970. It has about 2,600 stores in 36 countries around the world. You can always find high-quality cosmetics, skincare, hair care products, and accessories. A lot of bloggers from the beauty niche successfully collaborate with Sephora through its affiliate program.
Commission rate: 5% per sale
Cookie length: 30 days
Affiliate network to join through: Rakuten Advertising
Estée Lauder is a renowned prestigious beauty brand offering first-class makeup, skincare products, and fragrance. Its affiliate program encourages affiliates to put as many links as possible to generate good income. One of the highlights of the Estée Lauder affiliate program is 2 free samples with every order.
Commission rate: 4% per sale but it's possible to get up 10% for exclusive launch offers
Cookie length: 30 days
Affiliate network to join through: Rakuten Advertising
Best Travel Affiliate Opportunities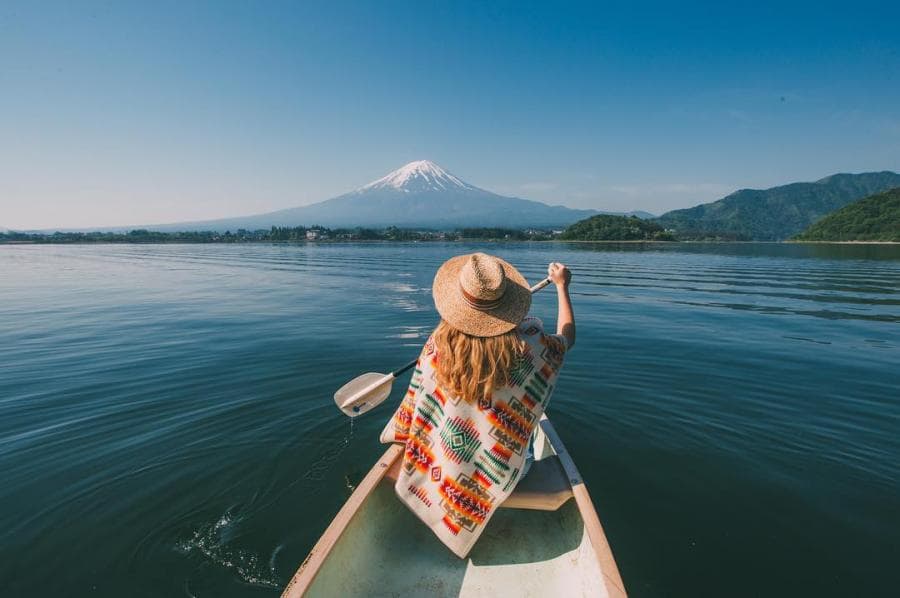 Booking is a world-known online travel agency for reservations of hotels, hostels, and apartments. The company has already attracted over 12,000 affiliate partners and is not going to stop here. There are 900 000+ accommodations with $257 the average reservation price. Quite good conditions to start earning money with a Booking affiliate program.
Commission rate: 4% on a completed hotel stay
Cookie length: 30 days
Affiliate network to join through: Travelpayouts
This is an online platform for placement, search, and short-term rental of private apartments around the world. At present, it is a major competitor in the travel accommodation industry offering 4 million homes with 100,000 places booked daily. Airbnb affiliate program offers opportunities both for guests and hosts. Being a member of it, you can earn up to $95.
Hilton Hotels & Resorts is an international chain of hotels and resorts, founded in 1919. It is one of the most respected brands in the world today spanning more than 5,600 hotels in over 100 countries.
Being a part of the Hilton affiliate program, you get a chance to recommend a really comfortable hotel accommodation and earn money for that.
Commission rate: 4% on every consumer stay
Cookie length: 7 days
TripAdvisor is the world's largest travel platform that provides people with an opportunity to see millions of reviews and opinions from travelers about hotels, cafes, places of interest, and lots more. You can also share your opinion about any place on Earth. TripAdvisor offers more than 50% commission on earnings. You can familiarise yourself with several examples of publishers TripAdvisor works with, and see their monthly commissions based on clicks.
Commission rate: 50%
Cookie length: 14 days
Affiliate network to join through: Awin, CJ Affiliate
11 other awesome affiliate opportunities
Here is the list of affiliate programs from various categories that are also worthy of your attention.
trendHERO is a tool for searching, checking, and analyzing Instagram influencers or any other Instagram profile. Having over 45 million accounts in its database, trendHERO provides 90+ metrics for analytics and checks as well as the audit service. Attract the attention of people to such an indispensable tool, and get a commission within the trendHERO affiliate program. 20% commission of the total amount of user's payments during the first year after sign up, and 10% of his payments lifetime.
Amazon is a giant in the e-commerce world and is growing in popularity by leaps and bounds. The affiliate program of Amazon offers variable commission rates *from 1.0% to 10.0%) depending on the product category. Cookie length is just 24 hours. However, a wide array of goods on the platform can contribute to a fairly good income.
The world's online marketplace allows you to earn from 50% to 70% (depending on the product category) through its affiliate program.
Being a platform that helps artists and craftsmen to sell their wares, Etsy is a favourite marketplace for creative people and the devotees of buying authentic things. Etsy affiliate program offers approximately from 4% to 8% commission rate with payments made monthly or twice per month.
HubSpot offers a wide range of software products for inbound marketing, sales, and customer service. There is no limit on how much you can earn. The commission rates depend on the product tier and vary from $250 (starter) to $ 1,000 (enterprise).
Logitech manufacturer computer software and gaming products such as keyboards, headsets, joysticks, etc. With the Logitech affiliate program, you can earn from 4% to 10% commission on each sale, keeping in mind that an average order volume is 125$.
Manufacturing action cameras and developing its own mobile apps and video-editing software, GoPro prompts people to celebrate the moment, and capture life as we live it. Among the highlights of its affiliate program, there is a 5% commission rate and continuous product launches.
This company is known for the best professional cameras as well as other devices for fixing, processing and printing images, medical diagnostic equipment, etc. Canon affiliate program offers a 2.5% commission rate. At first sight, it might seem not much. However, Canon products are quite expensive, so the payouts will be impressive.
Offering a set of creative and multimedia products, the Adobe affiliate program will suit well for photographers, designers, illustrators, and other representatives of creative professions. Commission rates depend on the product you are going to promote. You might get 85% of the monthly subscription for the first month, or 8.33% of the amount paid for the first year.
The subscription-based online service that offers access to a variety of courses in design, photography, mobile app development, web design, etc. There are more than 32 000 online classes on the platform, therefore, chances are high to select something suitable to offer your audience. You will earn 7$ for every new customer.
Udemy is another popular online learning and teaching platform, offering over 130000 courses. Udemy doesn't publicly state their commission rate. However, it states them as very competitive.
What are the best affiliate marketing programs for beginners?
If you are a novice at affiliate marketing, you might be overwhelmed with an endless array of opportunities. However, if you have a blog it's likely to have a key topic, and you need to start from here. Based on your positioning and values, you need to stick to your niche and look for a program within it.
Regardless of your niche, it would be quite logical if you partner with such giants as Amazon, eBay, Etsy. They have products for all tastes, therefore, it increases the chances of "selling" the link to your audience.
Keep in mind: sign up for an affiliate network and apply to join various affiliate programs that suit your interests and capabilities
Conclusion
There are tens of thousands of affiliate programs in each niche, for any audience. The choice of the best one for you is always individual.
With this information from our article, you can get down to selecting the most suitable and profitable way of monetizing your blog straight away.
Affiliate marketing is proved to be a great method to generate additional income. So, what are you waiting for?