Instagram remains the world`s second most popular social media platform that has shown consistent user growth for many years and this ascendant curve will continue to go up in the future too according to the experts. Over 500 million accounts are active on IG on a daily basis and a good deal of these accounts manage to earn money on their social media presence. Naturally, this tendency inspires many Instagrammers to try their luck in online marketing and other ways that can bring about dividends. What to start with and how to make your Instagram account work for you?
Look: this article is your trusted guide on how to monetize Instagram and make it your source of additional or even main income!
Can you monetize Instagram?
Undoubtedly! If it was not possible to earn money thanks to an Instagram account, why would thousands of businesses and individuals try to take their niche there! Instagram is no longer a platform for entertainment only, it is a powerful marketing service that offers endless possibilities including monetization. No matter whether you are an individual, business owner, or creator, you will definitely find an opportunity to earn on Instagram and it is not obligatory to be an influencer and have a big audience there.
Instagram monetizing options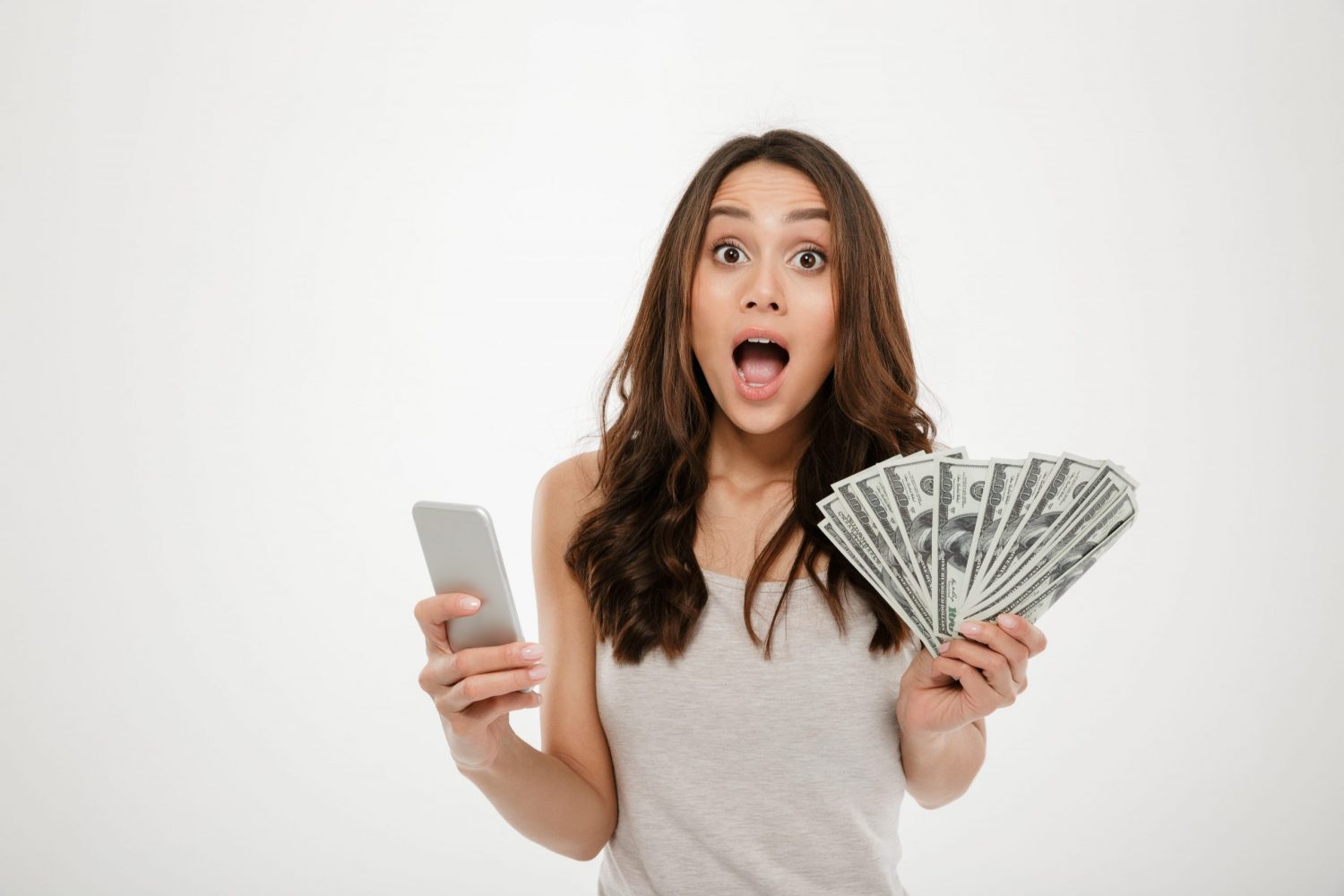 Now when you know that the chances to get money using an IG account are high, it is necessary to focus on how to monetize Instagram followers and brands. In fact, there are several popular options to select from.
Adding brands sponsored posts
Nowadays, the term "influencer" is associated with incredible popularity on Instagram, excellent reputation, and the possibility to get income thanks to that. These people are recognized trendsetters and examples to follow, and over 70% of people admit considering influencer advice making a decision about any product. No wonder brands try to utilize their possibility to impact other people's opinions to their benefit too.
There are several types of influencers distinguished nowadays including nano, micro, and macro-influencers. This distribution is based on the number of followers they have, and the minimum amount is calculated at around 1k. People who meet brands' requirements with a high engagement rate and add posts in the same niche can be contacted with the request to create marketing ads, posts, videos, or stories and get paid for that.
Popular influencers usually get such offers directly or cooperate with Instagram marketing agencies who connect clients with respective influencers. There are also special platforms that help influencers find brands and vice versa for the benefit of both parties. Some influencers are even hired to create large marketing campaigns and a series of posts cooperating with brands.
How much can you earn on sponsored posts? The minimum price per post is $10, but the survey made among influencers says that they charge around $200 – $400 per post on average.
Becoming a brand affiliate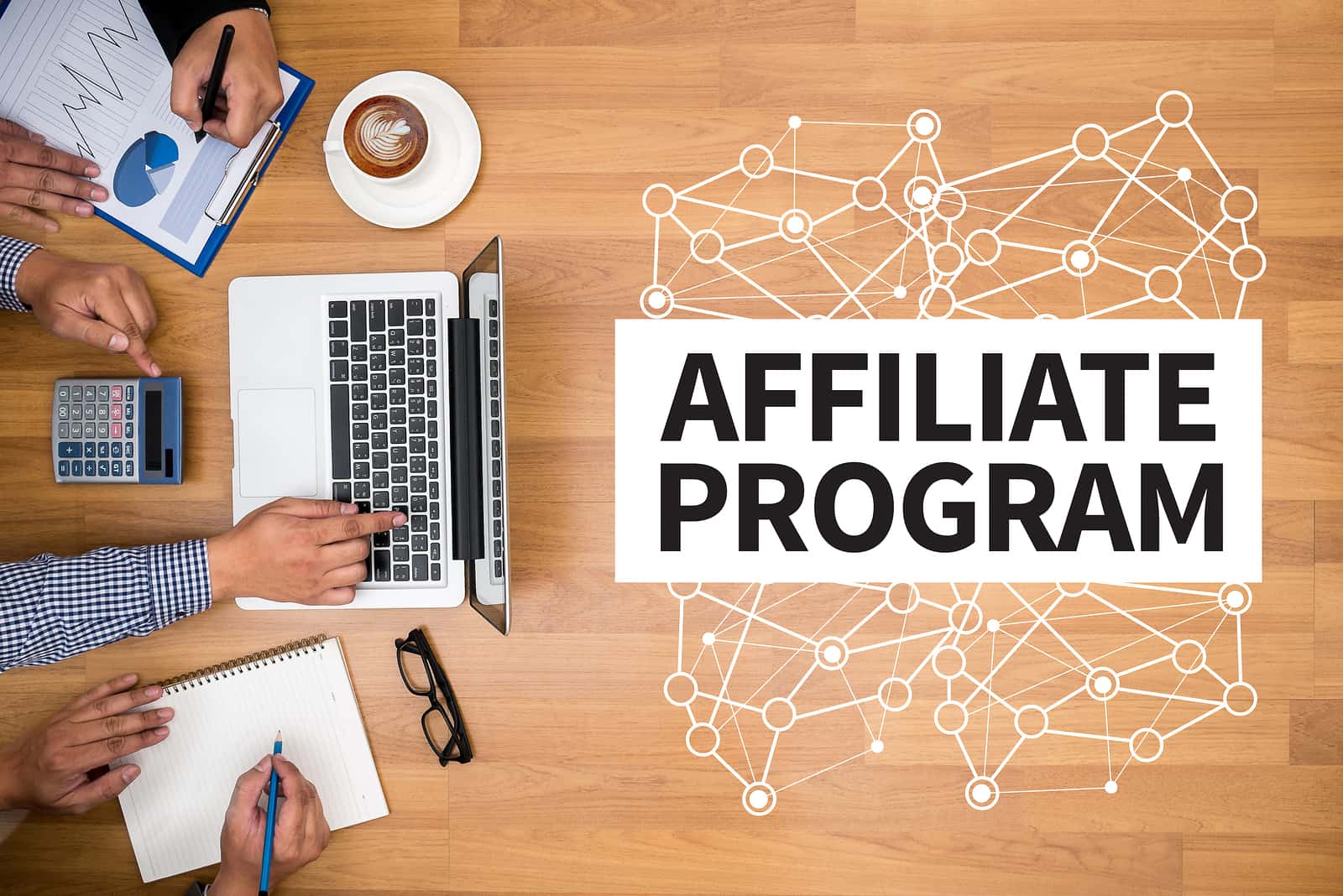 One of the ways to get regular commissions on IG is to generate certain brand awareness by being its affiliate. You can become a brand ambassador for a certain number of products and promote them on your page.
In the majority of cases, an affiliate is provided with a link or discount code that can be used by followers to get the products advertised. When the last ones are purchased using this link or discount code, an ambassador receives a certain percentage of revenue or a set commission per every order. Sounds appealing?
How to become an affiliate you may wonder? You may send a direct message to the brand you like, explain why you can be its affiliate, and offer your services. However, there are also many online merchants that offer affiliate programs, so you can check such platforms as Clickbank, Rewardstyle, or AmazonAssociates.
How profitable is working as an affiliate? The commission percentage differs but usually, businesses agree to pay from 10% to 50% of the product price. Some businesses agree to work on a pay-by-click or pay-by-lead basis.
Selling goods in an IG online store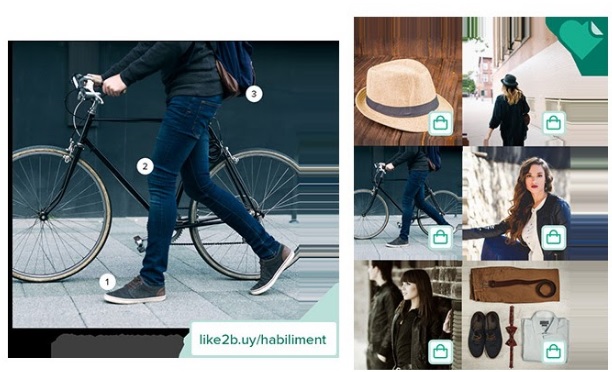 You may not be an influencer with a big following, but this social media platform allows everyone to start their own e-commerce business without much effort. One of the most popular ways to earn via Instagram is by selling your own products or services. You will promote your own brand and your success will depend entirely on your efforts.
What can you sell there? You may start with personal photos since this is a photo-sharing app, first of all. You may add them to such popular marketplaces as 500px or Twenty20, or transform them into prints and apply them to mugs, t-shirts, phone cases, pillows, etc. Naturally, nobody can limit you in the range of products you are going to sell, so you can also suggest clothes, delicacies, electronic devices, souvenirs, and lots of others.
How to sell merchandise on IG? There are several ways to do that. You can turn your account into a business one and advertise your products in posts, stories, and bio. If someone likes your merch, he can send a direct message to you and learn more about it or order it.
However, a recent launch of Facebook Shops! has simplified this process significantly since you can create a shop section in your IG profile and add a catalog of goods or services for everyone to look through, save, share, and purchase. What makes this solution great is its free version and ease of creation as well as integration with the majority of Facebook apps.
Selling with IG is easy thanks to shopping tags that include a price and a link to a photo as well as a dropshipping solution for quick orders. The success of this business depends totally on you, so it is impossible to count the income you may get from it.
Teaching others
Selling information is as popular nowadays as offering physical products to others. You can sell some knowledge you have too since this business does not require much investment. If you are aware of some important facts, have a deep knowledge of some sphere, valuable experience or skills, you may share it with others and get financial reward for that. You can use IG as a powerful marketing tool for your educational courses and convert your followers into your clients who buy a paid subscription. As a result, you can earn on consulting, coaching, tutoring, corporate training, teaching online courses, etc.
Create product placement videos
Sometimes it is enough to shoot a video that features you and some brand product to get money for its advertising. These may be different types of videos including reviews, DIYs, explainers, and many others, but the main goal is to promote some products in them in a natural way. You can do that in live videos or prefer Stories for this purpose.
Making money with IGTV ads and badges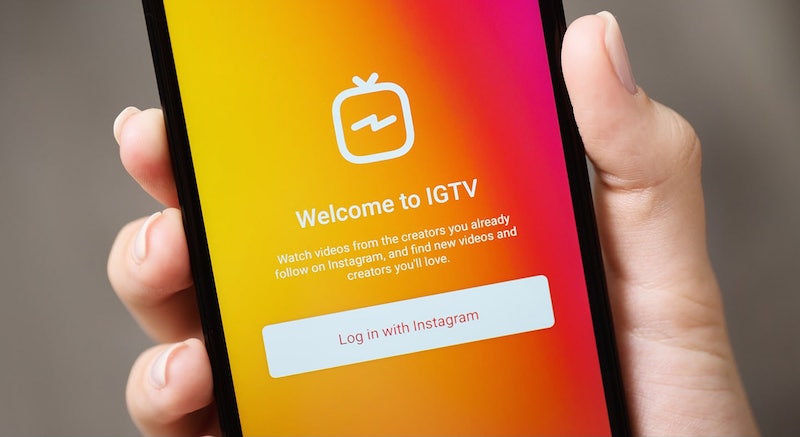 If you are not good at selling, there is another way to earn on IG videos. A recent Instagram update that its IGTV videos will include ads makes monetization twice easier since you may get revenue when your viewers watch them.
Another great innovation introduced on Instagram is Live Badges. Similar, to Tik Tok and Twitch where viewers praise their favorite video creators with small donations, Instagram has created badges that can be purchased during live videos, and they unlock additional features including being added to the creator's list of badge holders or access to a special heart. These hearts can be purchased (1 for $0.99, 2 for $1.99, or 3 for $4.99) and 100% revenue will be given to a creator, of course.
Shopping from creators
One more great feature introduced on IG not long ago is Live Shopping. Currently, sellers, brands, and creators received a possibility to tag products from their Facebook Shop or catalog before going live. These products are displayed at the bottom of the video so every viewer can easily tap to learn more and purchase.
Instagram monetization strategy
Now when you have come up with the idea of the best way of how to get monetized on Instagram, it is time to find out what to start with and what stages to complete to be able to get income.
Register and account and make it outstanding
If you are not still on the second most popular social media platform with over 2 billion users, take time to join it and make your profile unique. The first thing to consider is your avatar and bio. You should make a short piece about you crisp and quirky. It should be clear, catchy, and contain links to other social media pages of yours or your website. This feature is available only for business accounts, so don't forget to change your account type too.
Choose a niche
You may be a universal soldier, but still, there will be one or two major niches you will dwell on more frequently. If you travel a lot, join this caste. However, there are many other directions to consider including beauty, health, nutrition, fashion, sports, and many others.
When your niche is selected, consider what hashtags you are going to use. Don't forget to create a unique hashtag for your brand as well as analyze competitors to be as close to your target audience as possible.
Add high-quality content and attract followers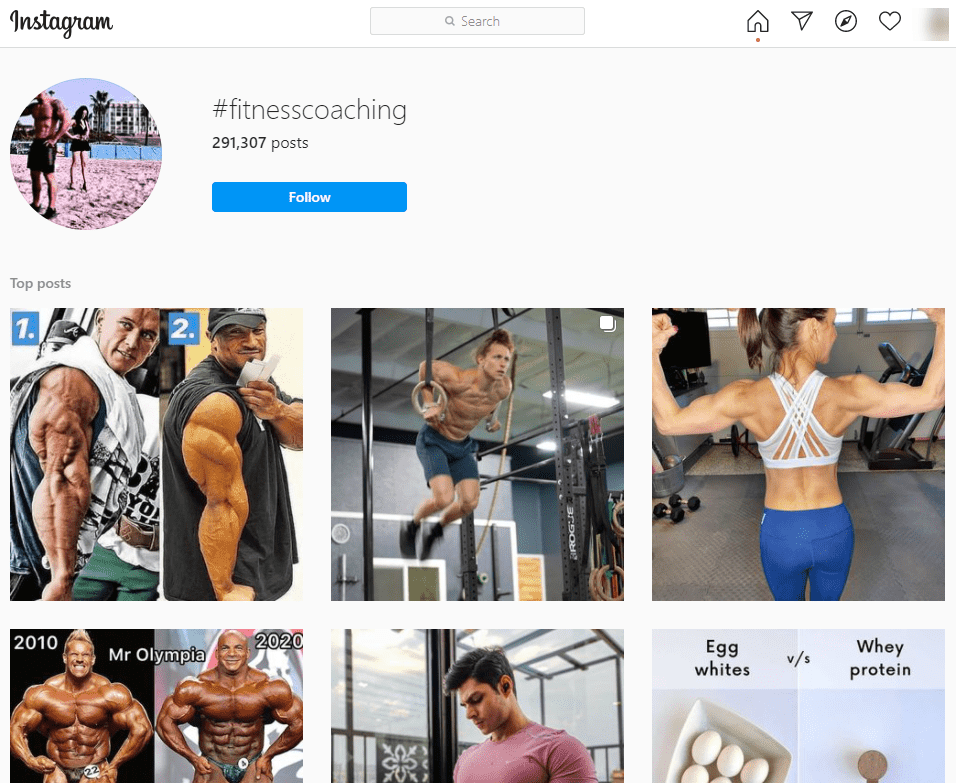 It is probably the most time-consuming and responsible stage on your way to success since only interesting, innovative, and unique content can attract new followers. What should you do for this purpose? Here are some pieces of advice:
Make your posts unique, versatile, and visually appealing.
Add them when your audience is the most active.
Do that on a regular basis.
Encourage interaction under each post.
Use only high-quality images and videos.
Interact with other influencers in this niche.
Ask your audience about their preferences in content.
Engage your audience and promote your account
When you decide to monetize your account, you should understand that it will become an integral part of your life. Your audience will be your true friends looking for your attention, support, and advice, while a good deal of your life will be public. It means you should be ready to respond to comments as fast as possible and pay much time to your account promotion. What can you do?
Show your IG posts on other social media channels.
Make reposts of the images and videos with high popularity.
Attract audience from similar accounts by engaging it under other influencers' posts.
Cooperate with brands.
Reward your followers for tagging friends, etc.
Monitor your Instagram analytics
An important part of the monetization strategy is analysis. You should have a clear understanding of what attempts bring about results and which posts get the highest engagement rate. It helps to grow and make your posts more appealing to the audience.
Consider the best monetization option and make a try
As you can see, any goal can be achieved with trial and error, so don't waste your time and decide how you can earn on Instagram and start acting! Any effort will bring about results, remember?
F.A.Qs
Is IG account monetization real?
Undoubtedly, every person can earn on Instagram if chooses the most suitable monetization option and shows persistence.
What to start with to monetize your Instagram account?
There are several things to consider prior to practice including registration on IG, choosing a niche, building a strategy, and selecting a monetization option.
How long does it take to make money on Instagram?
It depends on the way you choose. Some users may start selling things immediately and get instant revenue too, while others may wish to get a certain following level that may take several months and only then cooperate with brands.
What number of followers is needed to get dividends on Instagram?
There is no exact minimum number of followers to monetize your IG account since you may have two subscribers and each of them may be interested in your products. However, there are minimum numbers when it comes to becoming influencers and cooperating with brands. The lowest tier is nano-influencers and this is approximately 1k followers.
What type of IG account to choose to start earning?
It is better to turn your account to a creator or business one since they offer more possibilities for monetization.
Conclusion
Instagram account monetization is no longer a dream, it is a reality since this social media platform has become a powerful marketing service for brands and individuals. Nowadays, everyone can benefit from this platform and make it a source of extra or even main income. All the most popular monetization options described in this article have already been tried by millions of users, and you can become one of them too!