The engagement of influencers and celebrities to represent a product or service, or a company, in general, is still a sought-after thing in 2020. More and more brands are coming to the conclusion that no other type of advertising can bring them as many sales as placing a well-known face next to their brand name. Those companies who have realized it earlier are reaping significant benefits now such as customer loyalty, the increase in sales, a firm position on the market, etc. It's worth clarifying that a one-time endorsement by an influencer is no longer effective as it was just a couple of years ago. Long-term cooperation has entered the arena. That's how brands got themselves brand ambassadors and came up with brand ambassador programs. If you haven't elaborated the one (an ambassador program I mean), it's time to make it no later than now! Haven't been convinced of its expediency yet?
Read on to find out more about such a key thing in 2020 for any business. Get inspired by the best brand ambassador programs that successfully exist, bring coveted results, and a bit more.
What is a brand ambassador program and how does it work?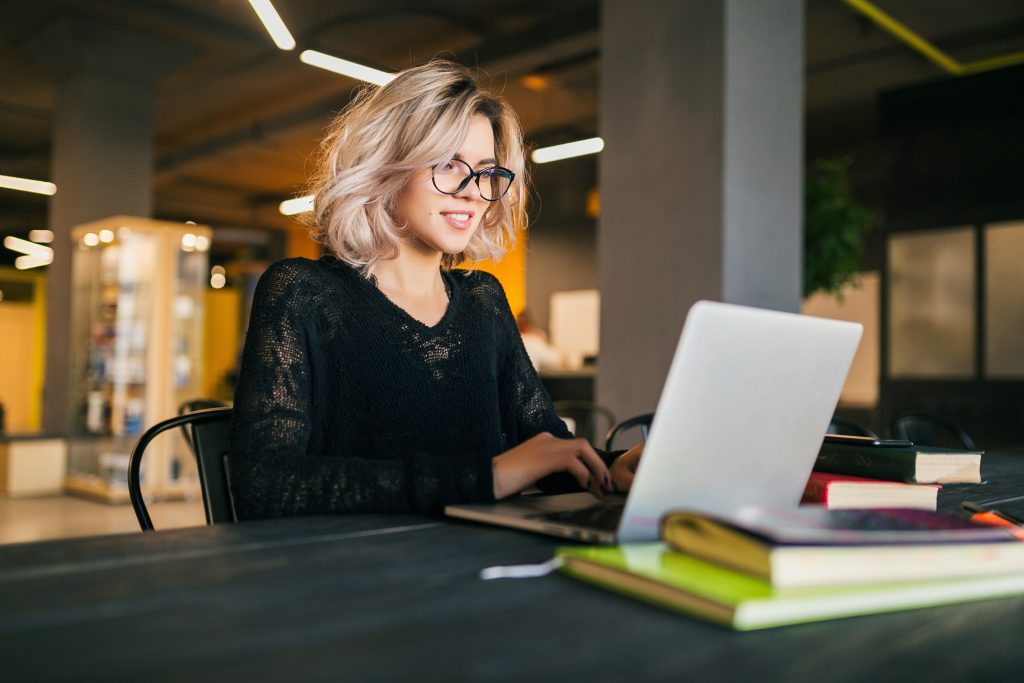 Let's go over the theory first.
A brand ambassador program is an official form of collaboration between an ambassador and a brand.
Brands create it to clarify the details of cooperation and legalize the relationship between both parties. In some sense, it significantly simplifies the recruitment process because all the requirements for a candidate as well as the perks he will get after jumping on board are listed within a program. Usually, the responsibilities and qualifications needed to be chosen are also spelled out there.
Please note: one of the distinguishing features of such programs is a long-term partnership with social media stars or celebrities when influencer marketing is based on short-time projects.
It makes sense to notice that the programs differ from brand to brand. However, the basics have a lot in common. For example, the main task of a brand advocate is to promote a company as well as to boost demand for its product or services. It is the bedrock of most programs. When it comes to the campaigns themselves, remuneration, skills, they vary.
So, how do these programs work?
In short, an ambassador represents a brand online and offline by the means of content on social media and/or a website, attendance of branded events, and telling left and right what a wonderful brand he's working for. He is often a leading star in commercials as well as appears on billboards or other promo materials as the face of the brand. In return, he is paid or gets free of charge products or services from the brand.
If you want to become a brand advocate, it's vital to make sure that you share the same values and support the philosophy of a chosen brand. Read via this link how to become a great brand ambassador before applying for a program. If you are a brand and are about to set up such a program, here are 10 steps to take to create a successful one.
4 types of brand ambassador programs
Here are the common types of programs that are popular among brands. Check them out and choose the most suitable option for your further collaboration.
Affiliate Brand Ambassador Program
Brands partner with influencers and/or bloggers on a so-called affiliate basis. It works according to the following scenario: an influencer promotes a product or service via his social platforms and inserts a link to your website to drive traffic. Once a purchase is made due to his promotion, he gets a commission. A brand has to pay the affiliate a fixed amount or a certain percentage when a user attracted by him has performed the target action on the website. This does not necessarily mean a purchase. There might be a subscription for a newsletter, installation of an application, making an order, etc.
Employee Ambassador Program
Employees of the brand are considered one of the most trusted sources when it comes to marketing. The staff knows everything from within and can represent the company in the most favourable light. In addition, from the customer's point of view employees can't lie and give poor advice if they work for a company. Satisfied workers can succeed in spreading messages about the company better than anyone else. Clients and partners start associating the brand with these people and keep in mind their good attitude to it. Customers begin to trust them, communicate openly, and, as a result, buy from them.
So, being a part of an employee ambassador program, you as a member of the team, share posts on social media, write articles on behalf of the brand, showcasing the products, or telling about services. Through these positive reviews, employee ambassadors as if validate their place of work, and, therefore, praise the brand and all it does on the market.
Most companies have detailed guidelines on what and how an employee can/can't post. Basically, workers can be rewarded with a percentage for their social representation of the brand. However, it can also be free of charge because in most cases employees are driven with a passion to share their genuine love of the brand.
Campus/College Ambassador Program
College students are involved in this type of program. "Gen Z" and "Gen Y" are known for their selectivity when it comes to purchasing. With that in mind, brands strive for concluding partnerships with students to grow advocates from them. Representing the brand and attracting more customers of their age, the members of college programs get a myriad of perks. It's an opportunity to earn money as well as get valuable experience in marketing, PR, sales, etc. This is a mutually beneficial cooperation for both parties. Brands are getting more loyal customers among a younger audience when campus ambassadors are growing as professionals.
Requirement-Driven Brand Ambassador Program
It's some kind of a short-term program when ambassadors have to complete certain actions for a brand within a specific period. This scheme usually comes into work for season campaigns or when a new product has been launched. Brands draw in several influencers and empower them to represent a brand to their audiences. Basically, chosen social media stars have a large following, therefore, a lot of people are expected to be reached within a campaign.
Keep in mind: based on their objectives, timing, budgets, brands often come up with tailor-made ambassador programs for a specific situation.
Pros and Cons of joining a brand ambassador program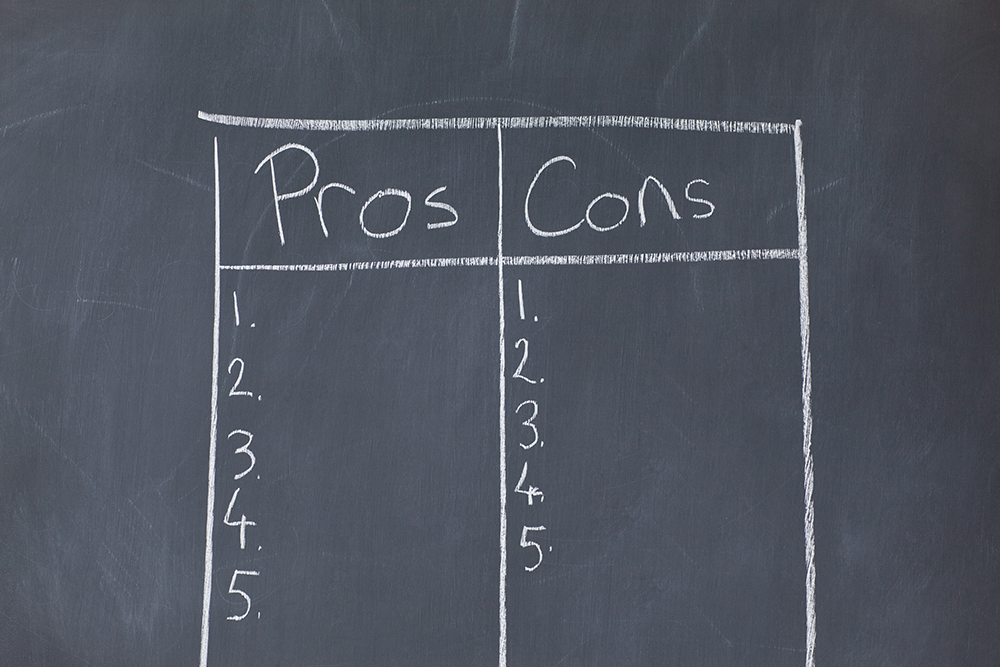 There are always two sides of the same coin. Let's see what they are for members of a brand ambassador program.
Pros:
Enhancement of credibility to you as an influencer as well as strengthening your image.
Decent wages, especially if you're reputable and have a large number of followers.
Valuable experience and cool cases to add to your media kit.
Skills boost in marketing, sales, PR.
Prestige and recognition. As a rule, brands act responsibly for the choice of an ambassador and select the most outstanding candidates.
Bonuses. Besides remuneration, brand ambassadors are provided with some products/services for use at no cost.
Networking. One of the brand's ambassadors' responsibilities is participation in events. It's a perfect place to and make new acquaintances and establish connections to future opportunities.
Cons:
Great responsibility falls on your shoulders. Being the center of attention, a brand ambassador should be very attentive with statements not to do a brand a disservice. It's vital not to fail deadlines and (simple but significant) – just to do a job well.
You are placed under the command of the brand. Your personal freedom is a little bit limited. An ambassador can't do everything he thinks fit. For example, if there is a branded event in August, he must attend it even if he was planning to go on a vacation these days.
The usage of other brands is banned. For example, if you participate in one of the fashion ambassador programs, you have to appear in public in the outfits of the brand you collaborate with. In addition, some brands forbid to use competitor's products even at home.
It is often impossible to terminate the contract before the set time runs out. You have already burnt out but you still have to continue slaving for a brand.
A large amount of negativity. There will always be a person or several who will accuse you of venality and lies. It upsets even the most stable to critics and can considerably shake self-confidence.
What are brand ambassador opportunities for bloggers in 2020?
Brands need a helping hand from bloggers and influencers as never before. A lot of new companies have recently appeared, therefore, the competition is mounting. What is more, when it comes to purchases, people are becoming more and more selective. You need to get to their radar without delay and take a seat in their heads. To stand out from the crowd and become noticeable, brands have to gain the support of social media stars. What does it mean? There are a lot of companies looking for ambassadors, and there is no lack of opportunities for collaborations in 2020.
Advertising in exchange for necessary services
It's a common practice now when an influencer reaches out to a brand requesting free service. For example, she wants to do sports 3 times per week not far from her apartment. She partners with the nearest gym, attends training, shows the interior, introduces the coaches. In a word, praises the gym in every way possible. The thing is that an influencer should really need the service. The situation should look sincere and not assumed in any case.
Cross-platform promotion
The more exposure you can bring to a brand, the more successful campaign turns out. The more successful campaign turns out, the more profit you get. If you tell about the brand's products/services on YouTube, Twitter, Instagram, people are likely to start associating you with a brand faster. In addition, you reach more people doing it through several platforms, thus, bringing more potential clients.
Participation in branded podcasts
The popularity of podcasts is growing day by day. The audience of listeners is expanding, the demand is increasing. Companies actively started to launch podcasts and involve brand ambassadors in them for interviews or as hosts.
Event branding
It is also one of the most popular formats for an ambassador to come to the stage, literally and figuratively. An ambassador participates in the event or organizes it on behalf of the brand. There might be masterclasses, informal meetings, seminars, lectures, interviews, etc.
Themed photo sessions with the company's products
They can be organized by both the brand and the ambassador himself.
Actually, this list might be never-ending because opportunities for collaborations can be invented by ambassadors themselves. If they come up with a cool idea, and a brand appreciates it, the collaboration will take place. It might be the cooperation outside a brand ambassador program.
The key thing of 2020, and previous years, in principle, is authenticity. The ambassador must use the brand himself. At least that's what his audience should think.
Best companies to be a brand ambassador for in 2020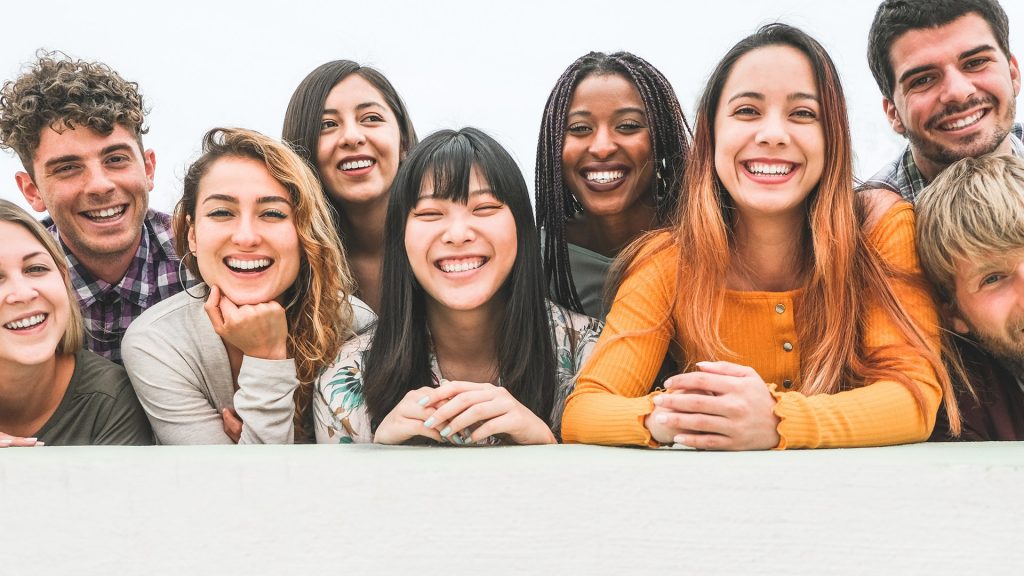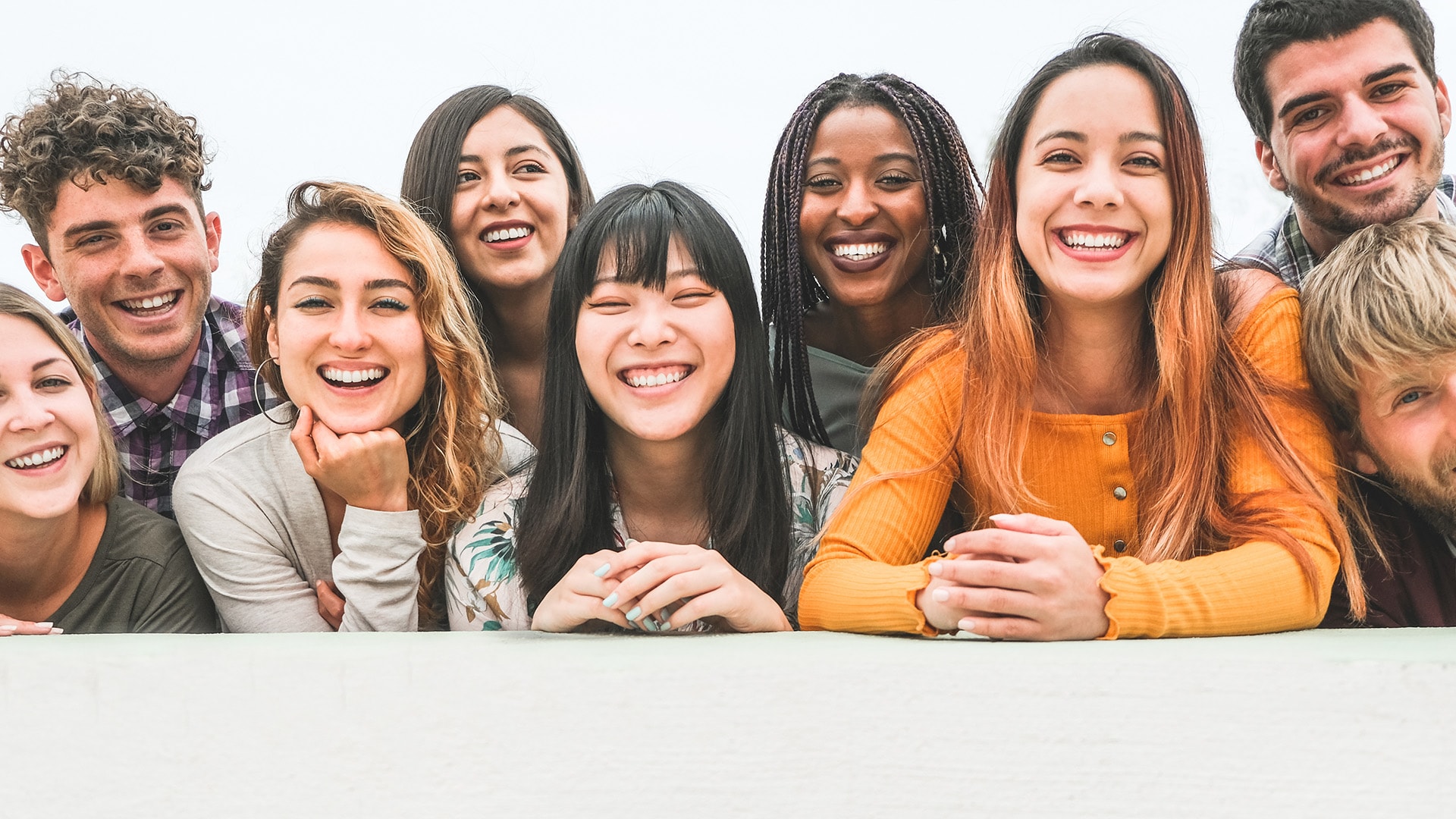 I know that everyone has their own understanding of the word "best". Nevertheless, this selection of companies is based on good (read clear) conditions of brand ambassador programs. These programs are well-thought and help both ambassadors and brands thrive.
Red Bull
The energy drink brings together adrenaline lovers from all over the world. Within its brand ambassador programs, the brand involves active people who are not alien to sports and can align with the company values. Basically, ambassadors of Red Bull publish awesome pics and videos on social media where they are riding mountain bikes on a dangerous trail, doing breathtaking stunts, or any extreme sports, and somehow a can of beloved drink appears in the frame. With the aid of ambassadors, Red Bull is more and more perceived as the dealer of excitement, energy, and exclusivity.
Such collaborations help to maintain the brand's image and gather like-minded people around it: young and active, as well as those who want to appear this way.
Adidas
One of the largest sportswear manufacturers and designers is constantly looking for people engaged in sports to spread the word about the products and initiatives of Adidas. It's vital for ambassadors to be passionate about the Adidas brand as well as be fit and lead a healthy lifestyle. Within an ambassador program, advocates should support the brand in sports events, create and develop a digital community of Adidas zealots, and participate in various communication campaigns. Take a look at the description of the Runtastic brand ambassador program by the Adidas group that was announced at the beginning of the year. Basically, the requirements for candidates and the benefits they get are similar for all Adidas ambassador programs.
Canon
To become the advocate of Canon, you need to be a highly-skilled photographer and/or videographer. However, it's not enough to have the technical skills, it is also necessary to show that your photos have artistic value. If you want to jump on board, you have to prepare a good portfolio and contact a representative office of the company in your area. The latter applies to the head office where an authoritative committee picks the best candidates. Yes, it sounds like a long and thorny path. However, if you are into photography, it's incredible to obtain recognition from such a world-famous brand.
Usually, a contract is signed with the ambassador for a certain period of time with the possibility of extending it. The terms of the contract are not disclosed. Find out more about the Canon Europe Ambassador Program via this link.
Adobe
Adobe has succeeded in creating an excellent employee ambassador program. The employees just shared their experience of working for a company, telling behind-the-scenes-stories. It was noticed that such exposure on social media drove a great amount of interest, as well as increased the traffic to the website, and therefore, the revenue. Since then, the official program for employees has been working at Adobe. They undertake special training to share Adobe Life in a more professional way. It significantly encourages the workers and brings Adobe to the next level.
Besides a program for employees, there is the Adobe Creative Insider Ambassador Program. In a word, to join the ranks of brand ambassadors, you should use the apps of the company and have design expertise in photography, video, UX design, etc.
Lululemon
The ambassador program by Lululemon is on the A-list of many people. The company is mainly focused on engaging yoga instructors and fitness representatives. Lululemon provides them with gear to put on while training, going out. The condition is to showcase their experience with the brand online. At present, Lululemon has two groups of advocates: global ambassadors and store ambassadors. If such an experience resonates with you, learn more here.
Can I become a brand ambassador for several brands?
In fact, you can become a brand ambassador for multiple brands. The key thing is that you can't become a brand ambassador for competing brands. It's quite obvious. However, it's not that easy to resist the temptation when two reputable brands offer you collaboration at once, is it?
Here, it is also necessary to gauge your strength. Being a spokesperson even for one brand demands lots of energy, time, commitment. If you work for several companies, you can be overwhelmed with tasks. It means there might not be enough spare time for your hobbies, friends, self-education. Just decide on the shore whether you'll be able to be an efficient ambassador for all brands, and accomplish all the tasks equally well. If yes, go ahead, and good luck!
Conclusion
Brand ambassador programs are mutually beneficial for brands and ambassadors. At present, companies are interested in building strong bonds with influencers. It means that creating such a program and attracting suitable people can assist them in this effort. Collaborating with a brand within such a program, you, being an influencer, formalize your relationship, upgrade your social media presence, enhance your reputation, and improve your image. All you have to do is to find a brand that aligns with your values and interests and apply for collaboration. Isn't it time to make it now?