Since Instagram algorithms changed, follower count stopped being the metric of the highest priority. But make no mistake: it still matters a great deal. Whether you run a personal blog or a business account, followers remain one of the factors to reflect your account efficiency. This is why the issue of how to get more followers on Instagram is still worth discussing.
Sure, there's always an option of taking easy shortcuts. Like buying bots, for example. However, they won't be of much use when you see that fake followers do nothing for your reach and engagement growth, let alone your sales. Besides, they are easy to detect and the platform frowns upon the inauthentic methods of audience boosting to the point your account might be banned.
So let's talk about the methods of gaining followers on Instagram that really work, shall we?
Optimizing your account
Too many people think that all they need to succeed on Instagram is pretty photos. Don't be that guy. While visual content (and its quality) is quite important, it's far from being the only key to success.
Did you know that Instagram users spend about 2 seconds on average to decide if they want to follow you or not? This means that everything about your profile and the way it looks must give them enough motivation within that time. What your profile must be is pretty, informative, and authentic. Matching just one of these criteria won't be enough; it must be all of that at once.
1. Profile name
First of all, choose a great profile name. It's important not to overthink here: make it as simple, easy to remember, and eye-catching as possible. Remember that a simple profile name will make it easier for the algorithm to promote your profile on the platform.
And of course, it should be relevant to whatever your blog/brand is about.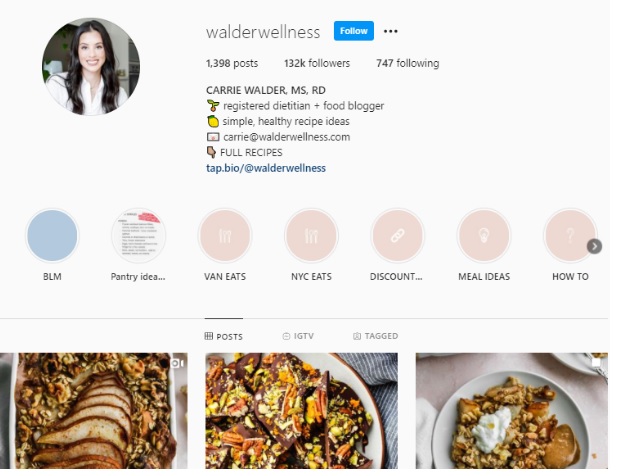 2. Profile picture
A profile picture is often what they see first when they come across your content on the main feed or the Explore page. So choose it wisely. In case it's a personal blog, it would make sense to opt for your portrait photo. When it comes to a brand profile, choose a logo that represents your business.
Avoid using images with lots of details. Because an Instagram profile picture is fairly small, those details will be hard to distinguish anyway. Just make sure the picture is high-quality and that it's easy to see what's in it.
3. Profile bio
When you fill in the Bio field in your profile, remember that:
Less is more.
Structuring your information is important.
Your task here is to provide whoever visits your profile with useful information about you in the most concise form. Who are you? What do you do? How can they contact you? Add emojis if you think that plain text is well, too plain.
If you are a business owner, make sure that your profile bio matches your business goals. Are you selling products/offering some kind of services? Let them know what they are.

4. Link in bio
As it happens, your Instagram profile bio is the only space where you can place active links. Provide your existing followers and profile visitors with a link to your website or other social media profiles you have. Or use an online service that allows combining links to all places online they can find you in a single link. For example, LinkTree.
Regularly make sure that all links are active and lead where they are supposed to lead.
5. Converting to a Business account
Switching to a Business account makes sense for any Instagrammer that wants to build their presence on the platform. It doesn't matter if you are an owner of a commercial account or a blogger; a Business account will give you a few advantages:
You'll get access to the platform's own analytics service, Insights.
You get a contact button that will allow your followers and customers to contact you fast.
You can advertise your content.
Besides, converting to Business is free. Just make sure that you have a Facebook profile to connect your Instagram Business account.
Free methods of getting followers on Instagram
1. Create a clear strategy
Before you get to attracting followers, make sure you know what it is you want to say to them. Think about the key topic for your profile and the goals you want to achieve.
Create a content strategy for at least a few weeks ahead. Determine what you will say to your followers in your posts. Once you have a clear understanding of who you will post for and how you will do that, it will be much easier to attract the target audience.
2. Study your competition
Find Instagrammers in your chosen niche and see what they post about and what kind of things they discuss with their audiences. Here are some things you'd want to learn:
who the people interested in your niche are;
what types of content are the most popular and what kind of response it gets from followers;
frequency of posting your target audience normally expects;
how exactly your competition interacts with their followers.
Because trends change and your target audience might change too, this is something you should do on a regular basis.
3. Post consistently
By posting with a certain regularity, you can keep your following active and engaged. What's more, this is also how you attract new followers too. When they know they can always count on interesting updates on certain days and/or at certain times, they'll be motivated to stay and recommend you to their friends.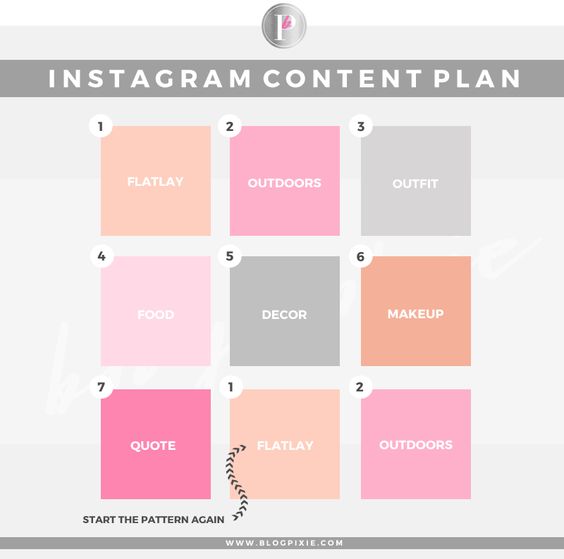 4. Use striking visuals
Pay special attention to the visual content you post. It's not just about the quality. Choose a special theme, something that will make your photos stand out. Chances are people won't be too interested in a million photos of your breakfast. But a unique twist to something everybody sees, as usual, might draw attention to.
Try to avoid threadbare trends and themes, even if they still have some kind of popularity.
5. Use hashtags
Hashtags are a very efficient tool for boosting your audience. After all, they increase your content visibility. There are lots and lots of people who look for content in your niche using hashtags every day.
find and use popular hashtags. Use the Instagram search engine to find the most popular hashtags related to your niche;
create your own unique hashtags that will motivate your followers to share your content;
don't go overboard. The fact that you can use up to 30 hashtags with each publication doesn't mean you have to use them all. More often than not, it looks like spamming and scares potential followers away;
don't use hashtags like #likeforlike or #followme. They are very unlikely to attract your target audience;
don't forget to use hashtags in Stories.
6. Use geotags
Learn about the places your target audience goes to and tag those places in your posts. In case you run a travel blog, always tag places you post about. Show your potential followers how much you have in common.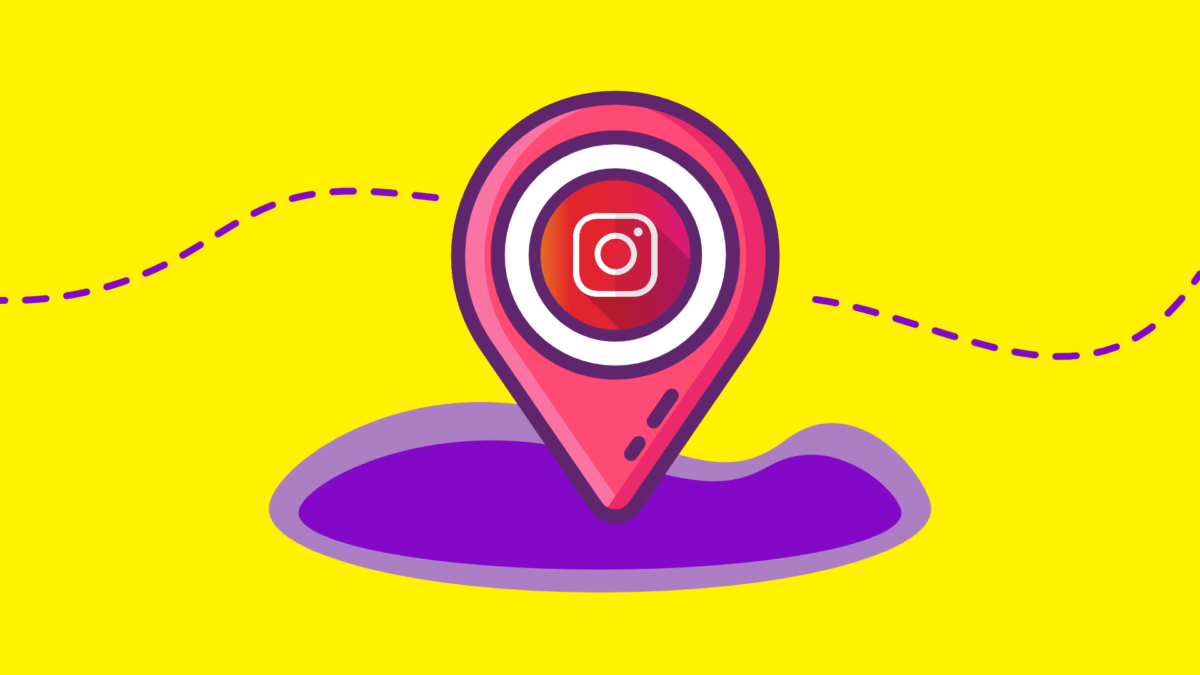 7. Add written content to your visuals
Yes, visual content is king but it's not enough. The platform is oversaturated with so now people come for something more meaningful. There is a reason why Instagram offers over 2000 symbols per post. Use them. And remember that before they click on your posts, they can only see the first couple of lines of the description. So try to draw their attention by using those two lines to their full potential.
NB: try to fit everything you want to say in the post description. Continue it in another post if you have to rather than posting follow-ups in the comments.
8. Combine various types of content
Don't let your followers get bored. Diversify your content, post:
photos and videos;
short quotes and photos with lengthy descriptions;
personal photos;
something serious and deep and something that would make them smile.
9. Follow your competitors' followers
This seems like a no-brainer. After all, it's highly likely that those who follow profiles of other Instagrammers working in your niche are your target audience. When they see that you follow them, they'll know there's a potentially interesting Instagram out there worth following.
You can also find your target followers by using hashtags and geotags. Just make sure you don't spam subscriptions left, right, and center. Instagram has limits for the number of subscriptions in a certain period of time and exceeding them might get you banned.
10. Comment on your followers' content
Interact with your followers. Their own followers might be interested in what you have to say, so let them know you exist. Go to their profiles, view their posts, like them, and leave meaningful comments. Ask them questions, start discussions, share their content.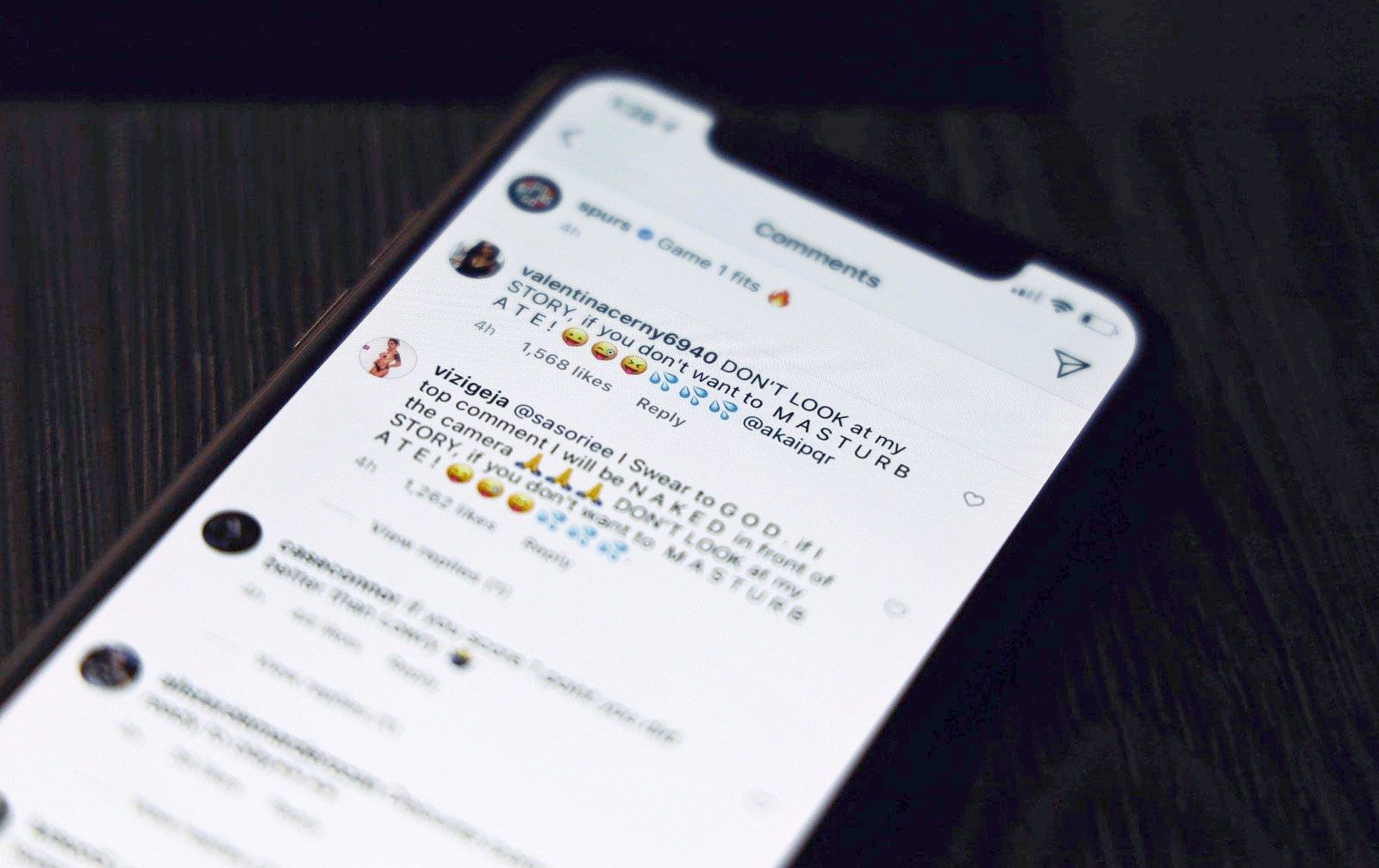 11. Comment on popular influencers' content
Knowing your audience's interests always pays off. Learn what popular influencers and bloggers they follow and start a conversation with them on their feed. Make it your habit to stand out. Express controversial opinions, if you have to, to make them want to react. Just remember to remain polite; don't stoop to petty squabbles.
12. Share the link to your Instagram account on other social media profiles
Do you have other social media profiles? Then it's time to let your subscribers know you have an Instagram account. Ask them to share it with their friends.
The same goes for your website if you have one. In this case, you can even add a widget that will display your Instagram feed to your website visitors.
13. Use analytics
Instagram Insights analytics can provide you with useful basic profile analytics that will give you some idea about your content reach, your follower engagement, your audience demographics, and a few other things.
Using analytics as you are trying to build your audience is extremely important. This is how you can notice any changes right on time and respond to them accordingly.
However, when you need in-depth analytics and tracking dynamic changes on your account, Instagram's simple analytics tool might not be enough. This is where trendHERO's Tracking instrument comes in handy. It allows monitoring multiple important metrics over time which means you'll always be able to change your strategy just in time to get more followers.
Paid methods of getting more followers on Instagram
1. Instagram ads
Instagram's targeted ads are probably one of the most popular ways of profile promotion. In case you think you can fit it into your budget. You can launch paid content promotions using your smartphone and attract thousands of followers on a monthly basis.
However, it might not be as easy as it sounds. Instagram ads can become a very effective tool when you know how to work with them. Or they can help you wash your budget down the drain if you are not familiar with its specifics. The recommendation here is to either hire someone more experienced to do this for you or educate yourself about all things Instagram ads. Thankfully, you can find plenty of useful information online.
2. Advertising with bloggers and influencers
Popular bloggers and influencers often post sponsored recommendations on their feeds. In case their following is very similar to your target audience and if this following is active and authentic, you might try to partner with them to your mutual benefit. They get money or whatever you can offer instead and you get thousands of interested followers.
Of course, you can't just start these partnerships without doing a thorough research and analysis of their audience. Use trendHERO analytics to make this research much easier and more efficient.
Conclusion
Instagram profile promotion isn't just a matter of choosing a single tactic to stick to. Normally, it's a combination of strategies that must be constantly analyzed and closely monitored. What works just fine for a certain niche today might be completely ineffective for another niche tomorrow. The solution is to be patient, flexible, and use in-depth analytics on a regular basis. Only then you'll be able to choose the perfect combination of tactics that will work for you personally.