The right audience in your Instagram account is a key to success. No matter whether you develop your business or personal brand on Instagram, it's vital to attract target followers. If they show a genuine interest in your products, services and engage with your content, this will be beneficial to sales, loyalty, or your personal growth.
To find YOUR people among a billion Instagram users is quite a challenging task. However, it will become much easier after the tips we provide in this article. We have compiled a guide on how to identify and attract a target Instagram audience to your Instagram account. Read on and put our advice into practice to reach the highest results!
Why is it important to identify your target audience on Instagram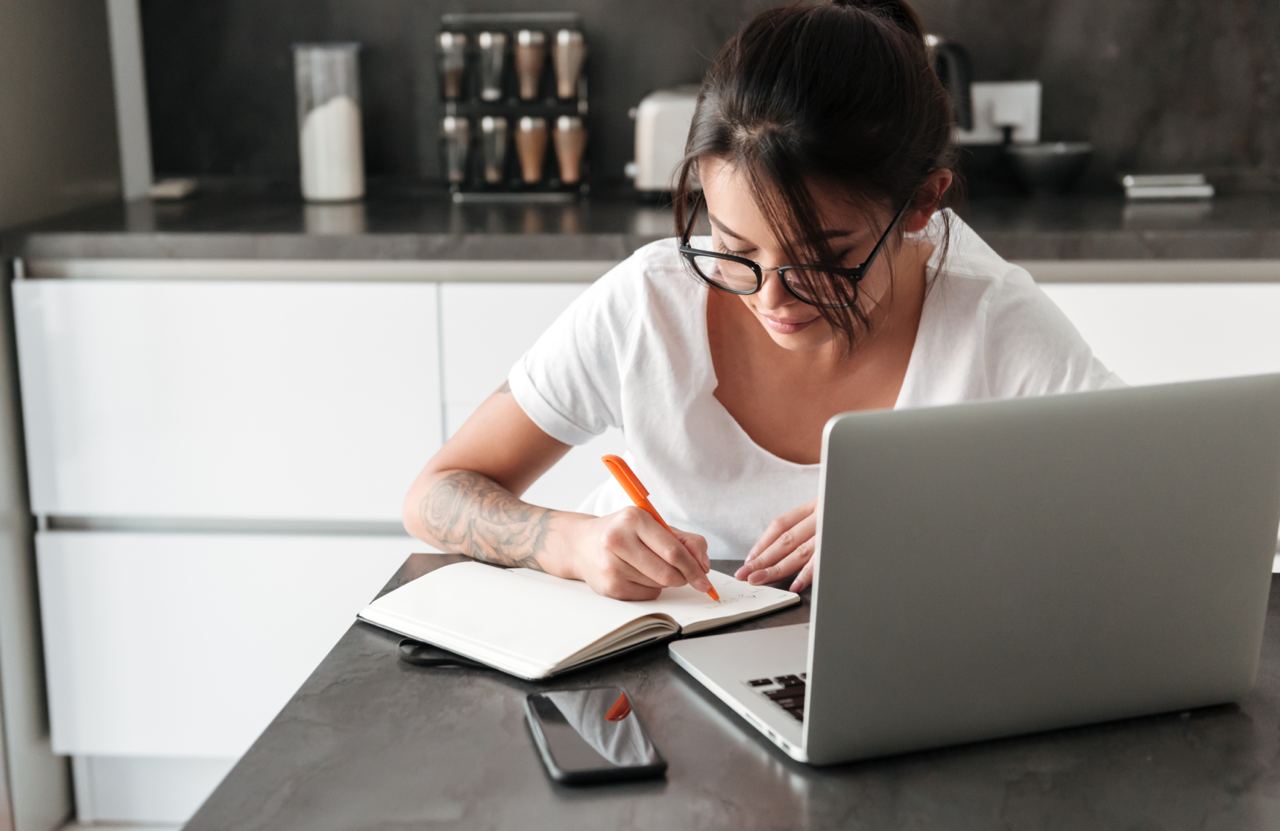 Everyone around is talking about the super importance of finding a target audience but to make sure that it's really a top priority you need to see the reasons. We have got together the main answers to your 'why' and 'what for' below:
Your brand can't be everything for everyone. If you aim at a too wide audience, your marketing efforts will resemble shootings into the void. To generate sales, it's vital to identify your market share and make everything possible to draw exactly its attention to your products/services.
In 2021, clients appreciate a personal touch. They want brands to speak the same language with them and raise the topics that are equally important to both. If you haven't identified your target audience, your brand will talk about everything and nothing. Your communication will be depersonalized, and it won't resonate with potential clients.
When you manage to find your audience, you won't feel frustrated. People will engage with your content and you will see that your efforts are not in vain. Those who are really interested in your brand will not miss your news and releases and will be always there for you.
Target clients are the best brand ambassadors if you meet their expectations, of course. They will spread the word about your amazing products/services on social media and beyond, thus, attracting more people. It's most likely that your target client has friends, relatives, neighbours who can be potentially interested in your offer. If yes, some kind of chain reaction will start, and your client base will expand.
Great strategies are built on insights – hidden truth in people's heads that help brands create sought-after stuff to solve their customers' problems. If you take into account the insights of many different people, you will be perplexed. It's impossible to please everyone. However, it's possible to please your target audience if you know what these people really strive for. Create unique value for specific people, and your brand will thrive.
The target audience is your buyers, ambassadors, and also a mine of information. If you know your audience well, it means you also know how these people choose products/services, what they are ready to pay for, what communication will resonate with them. In a word, the knowledge of your target audience will give you loads of advantages for your business.
6 ways to identify Instagram target audience for your blog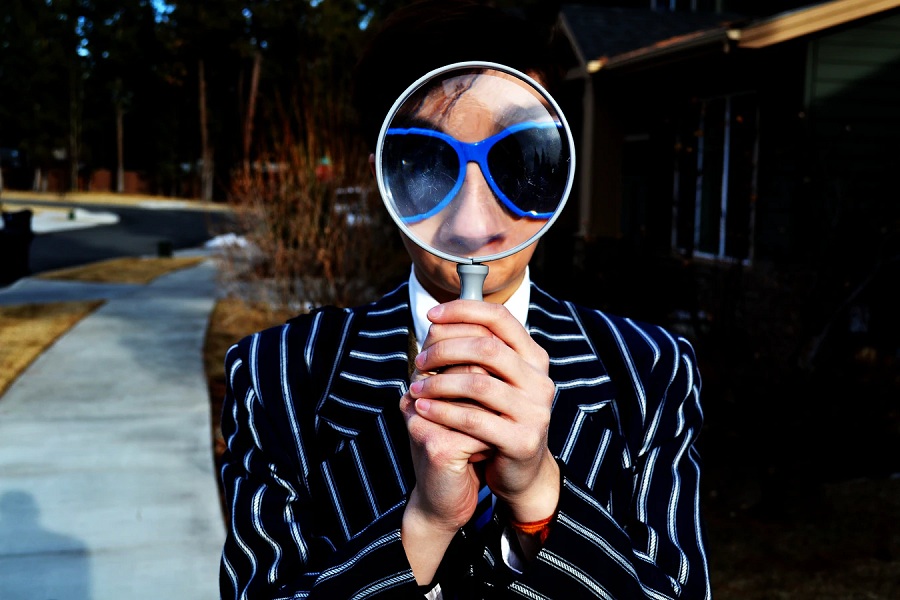 We have just broken down WHY it makes sense to identify the target audience. It's high time we understood HOW to identify it. Take a look at 6 methods that will help you handle this task!
Make a portrait of your target customer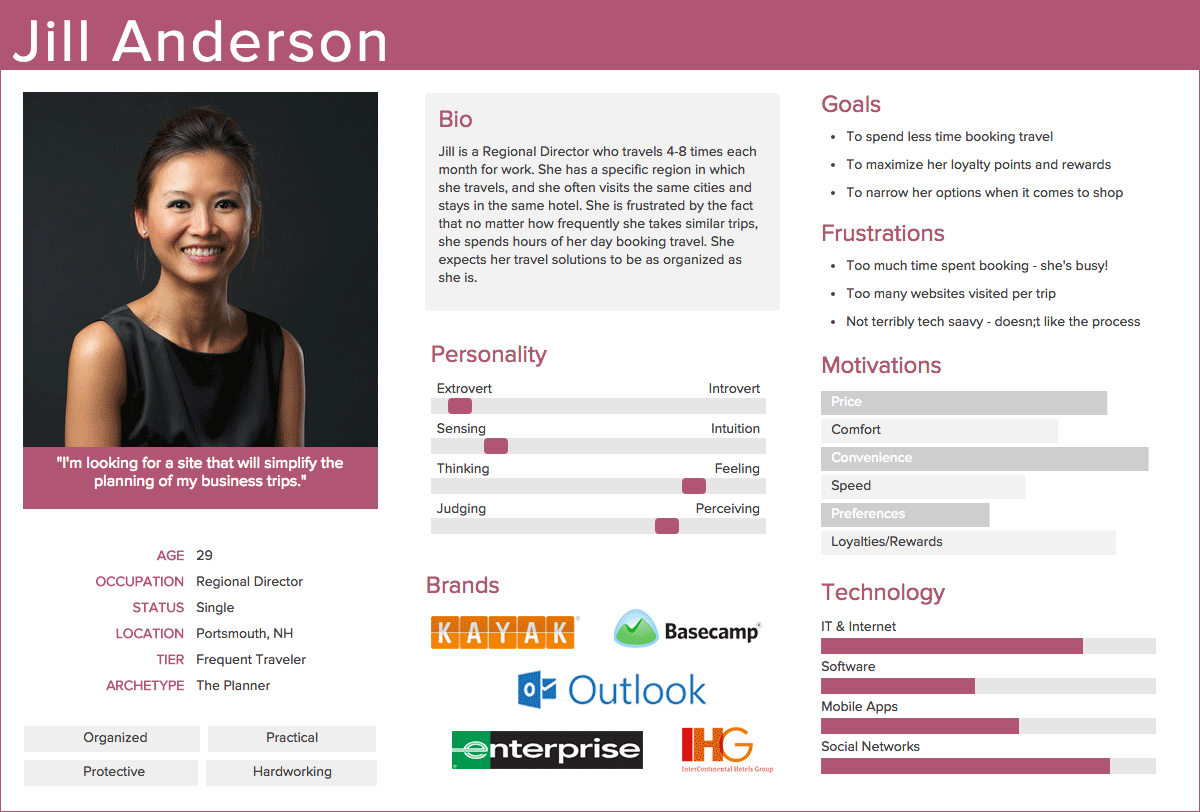 The first and very important thing is to understand who is your ideal follower and your ideal client. It won't be enough just to think of him, hide your findings in a dusty box, and forget. Based on data and research, you need to create a buyer persona.
A buyer persona is a DETAILED description of the representative of your target audience. It won't be a real client but a fictional character who you want to attract to your Instagram blog.
While making a portrait of your ideal client/creating a buyer persona, you need to go deep into detail. What characteristics should be included?
Demographics (age, gender, location, family status)
The ordinary day (wake up time, everyday activities, transport)
Education, job, solvency, spending power, and patterns
Interests, hobbies, challenges, social media preferences
Values, beliefs, self-identification
As a result, you will get a CV of an ideal follower of your blog. Let me remind you one more that you have just created a fictional person with the characteristics of your best potential customer. Such a portrait will help you understand the triggers that will hook such people and attract them to your Instagram blog. Knowing who your client is, it will be much easier to find topics for your blog, choose a tone of voice and ideas for content.
Take a closer look at active followers in your account
To understand where to go, you should first analyze where you are now. In our case, observe those people you have already attracted to your account. Check the profiles of the most active followers who regularly like and comment on your posts. Pay attention to what places they visit, what influencers they follow, how they communicate, and what topics are always eager to discuss. Handling this task, you will see whether your buyer persona (from the first point) is the same as your current followers, or not. If yes, you are moving in the right direction. If not, your future content should be aimed at matching the needs of your current followers as well as at attracting new people you have defined as ideal for your blog.
Find out the interests of your followers
Based on the previous point, we can formulate another one. It's necessary to know what your followers are interested in to better understand them. You can do it manually, but it will take a long time, especially if you have a large following. Also, you can use the trendHERO tool that will show you the interests of your followers in a matter of seconds. You will get a graph where you will see what percentage of the audience is interested in specific topics: technology, art, education, etc. With this data, you will be able to create that type of content that will resonate with your audience and attract more people with similar interests.

Check Instagram Insights
Instagram Insights can tell you a lot about your current audience. Open your Instagram account → go to Insights → choose Your Audience. You will get access to the statistics about your followers: age, gender, location, the most active time per hours and days. This is not deep analytics but just a rapid glance into the audience following your account. When paired with creating buyer personas and analyzing the accounts of your followers, Instagram Insights is one more thing to get a better understanding of your target audience.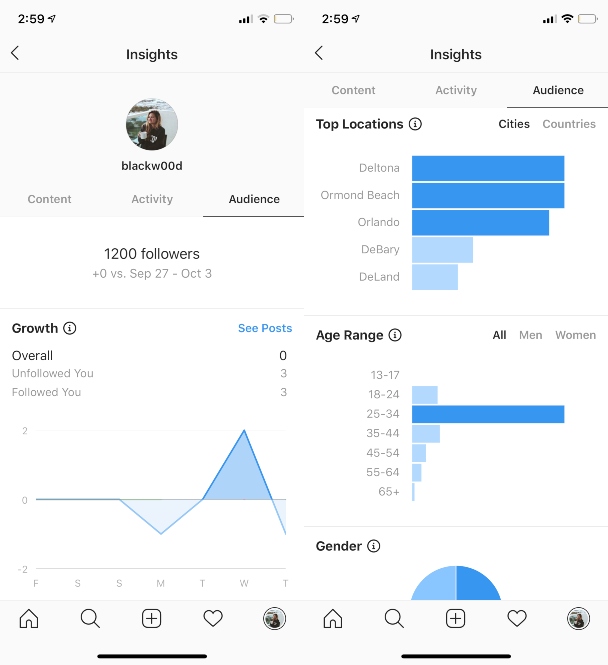 Pay attention to your competitor's audience
It's most likely that your competitor's audience is your audience as well. Look through what kind of people follow your competitors and analyze their accounts the way you have done with your followers. This check-up can give you some fresh ideas regarding the target audience. For example, you can discover some segments you haven't considered as your people. However, if you have found them among your competitor's followers, this is a reason to think again of who you want to see among yours.
Check hashtags and look through communities
Both hashtags and communities can provide you insights into people's interest in this or that topic. With a portrait of your ideal follower in mind, you can easily understand what communities he can be in and what hashtags he includes in the captions. Make a list of hashtags that your target people may use and search for their accounts on Instagram. Do the same with communities. Check the most active members in several communities and rate whether they resemble your ideal followers or not.
The main idea behind all these methods of identifying your target audience is to have a clear idea of what message you want them to hear. If you know well what your blog is about and what people you need to attract, it won't be difficult to find them on the vast spaces of Instagram.
How to attract target Instagram followers to your account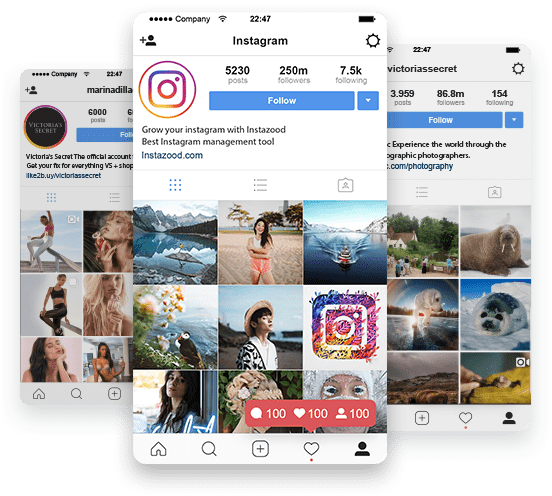 Now we know the answer to the question 'Who is my target audience?", right? The next stage is to clear up how to allure them to your Instagram account. We will shortly outline the main methods to attract target Instagram followers, and your task is to test them and choose the most effective ones.
Targeted ads. It's quite obvious that you can't do without targeted advertising to attract a target audience. Being the official way of advertising, Instagram targeting is one of the most effective methods to attract people to your blog. If you have defined your audience accurately, targeted ads will help you bring them to your account.
Influencer Marketing. Find influencers that share your values and cover the same topics as you do in your blog, and collaborate with them. Choose micro or nano opinion leaders within your niche as their audience is usually more engaged than in the accounts of macro-influencers. We recommend using the trendHERO tool to search for suitable influencers. It will be much faster than a manual search on Instagram. In addition, you can also check any influencer in trendHERO to save yourself from working with fake bloggers who buy followers and forge stats.
Be active in the accounts of your target audience. Follow them, like, and comment on their posts. Sooner or later, they will pay attention to you and react in response. There is no 100% certainty about this. However, it might work if you have chosen the right accounts.
Write engaging texts. At the stage of attracting a target audience, you are most likely to know what topics can resonate with them. Share your opinions and invite people to share theirs. Even though Instagram is more about visuals, texts matter!
Come up with a lead magnet. If you have an expert blog and are going to sell some products or services later, offer your audience something for free first. Thus, you will demonstrate your knowledge of the topic as well as gently drag people into the sales funnel.
Conclusion
Once you identify who your target audience is, you will be able to hone your Instagram strategy and make your blog shine. Use the tips given above to find and attract your people and this task will never seem challenging anymore.