They call it "a modern calling card", "a goldmine for business", "a place of opportunities". Being one of the leading social media platforms, Instagram can be really helpful when it comes to doing business. There are a lot of companies who have already realized that by developing their brands on Instagram, they can achieve great results like a surge in profits, for example. Okay, but how did these companies, brands, or freelancers manage to find clients on Instagram that gave them their money? We have compiled an ultimate guide to clarify this topic for you. Read on and learn how to get clients through Instagram and, therefore, improve the performance of your business.
How to get your account ready before finding clients on Instagram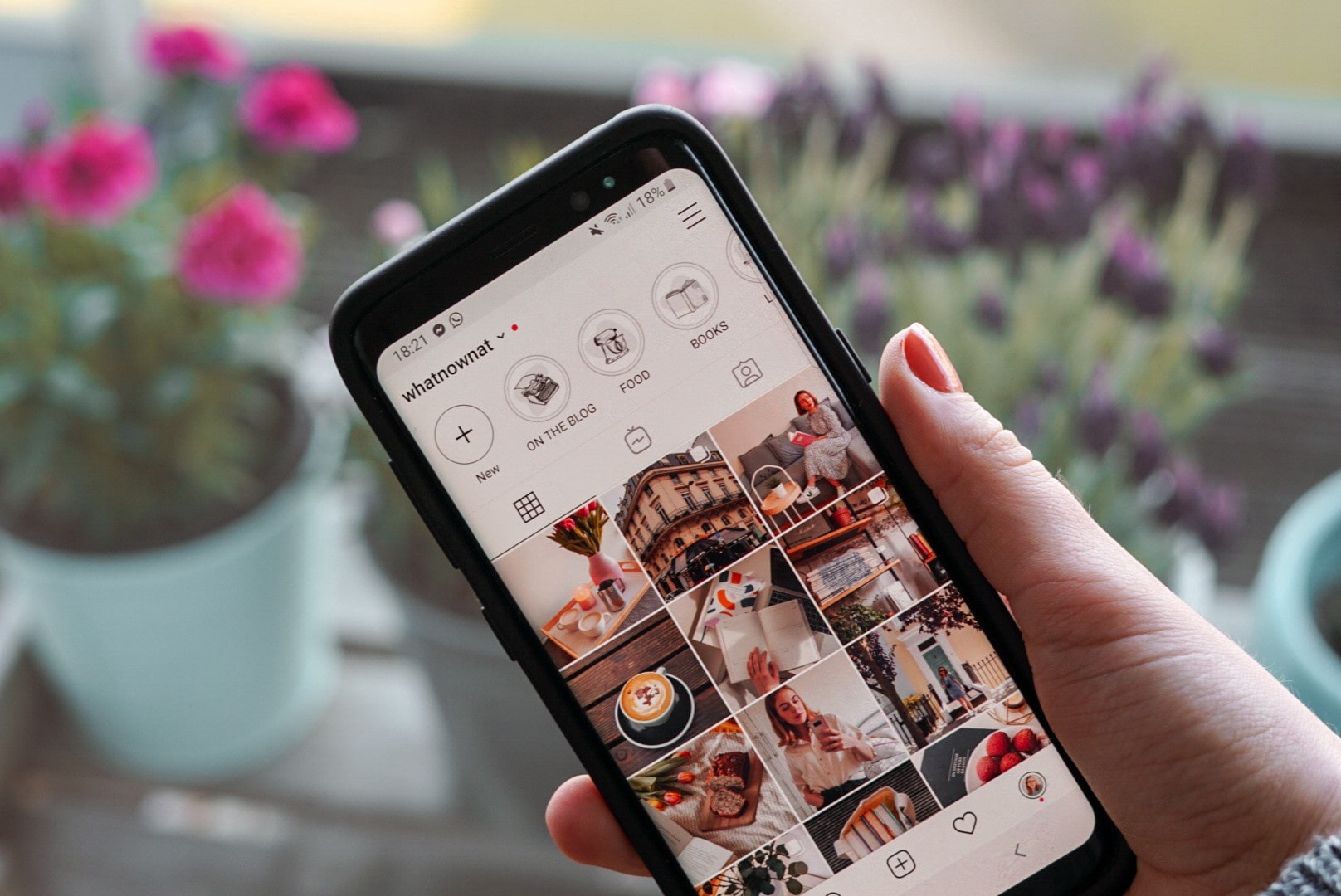 It's not enough just to share random content and hope that one day clients will line up and fight for your product or services. You need to work a lot on your Instagram account to bring it to perfection, and only after you can start looking for clients. Taking a look at your profile, a potential client should understand in a few minutes what products/ services you market, how he can make an order, what the price range is. However, these are not all preparations you need to make. Let's see how to transform your account into a magnet for potential clients:
Use your logo as an avatar if you have one. If you are a specialist providing any services, you'd better choose a photo that reflects your business. It's a good idea for a photographer to put a pic of himself with a camera, and for a baker, it can be a pic where he is worn in a white apron.
In the name section (do not mix up with a username), add also some descriptors. You can write your real name + two words that reflect your business. For example, Marie Green, marketing and PR, Happy Colour, nail salon, or Good Food, healthy eating, etc. Instagram is a new Google. People often look for products/services on Instagram. If you include keywords in your name, chances are high that you will appear in someone's search results.
Your BIO should shortly tell the most important things about your brand or you as a specialist. Describe your main products/services, country/city, contact details. Also, add a catchy phrase that explains your advantages over competitors, shows your achievements, or reflects your brand mission.
Create a multi-link and add there your website, hot offers, contact methods, publications in media, newsletter, and everything that can be useful for a potential client. Linktree, Taplink, Shorby are the tools to help you in this matter.
Arrange your highlights. Create a separate highlight with FAQ, reviews, prices, list of services or current offers, payment, and delivery methods, your team, projects, etc. Always imagine yourself in your client's shoes and do your best to save his time. Think about any questions he might have about your brand and form the answers into highlights.
Do not forget that Instagram is a visual social media. It means that the images you post should be attention-grabbing. Study current trends and design your feed based on them. If you sell clothes, show it in real-life situations not just on models posing in the studio. The freelancers who provide services in, videography, design, medicine, styling, and so on, should fill the account with their successful projects. Everyone can nicely present his projects on Instagram. Switch on a creativity mode and generate ideas.
Pair appealing visuals from the previous point with great text content. Telling "great content", we mean sometimes entertaining (jokes, how your team has fun), sometimes informative (sales, new items, company news), useful (texts showing your expertise), advertising (listing your services or a sale of specific products). Avoid long sentences, write taking into account the tone of voice, and, please, include prices in captions.
Organize some of your posts in Guides. If you have a beauty brand, for example, you can create a guide of beauty products for a particular season, skin type, etc. Instagram Guides help people navigate through your content easier and quicker. This one more method to show that you appreciate your client's time and do your best to save it.
Video content on Instagram draws well. Make sure that you have uploaded at least 3 videos in IGTV. Show your products in action, tips on using your products, events you organize with your team, creative presentation of your brand, etc.
Set up Instagram Shopping, if your brand sells goods on Instagram. People adore quick shopping, especially when they can make a purchase in two clicks.
7 Effective Methods to Get Clients through Instagram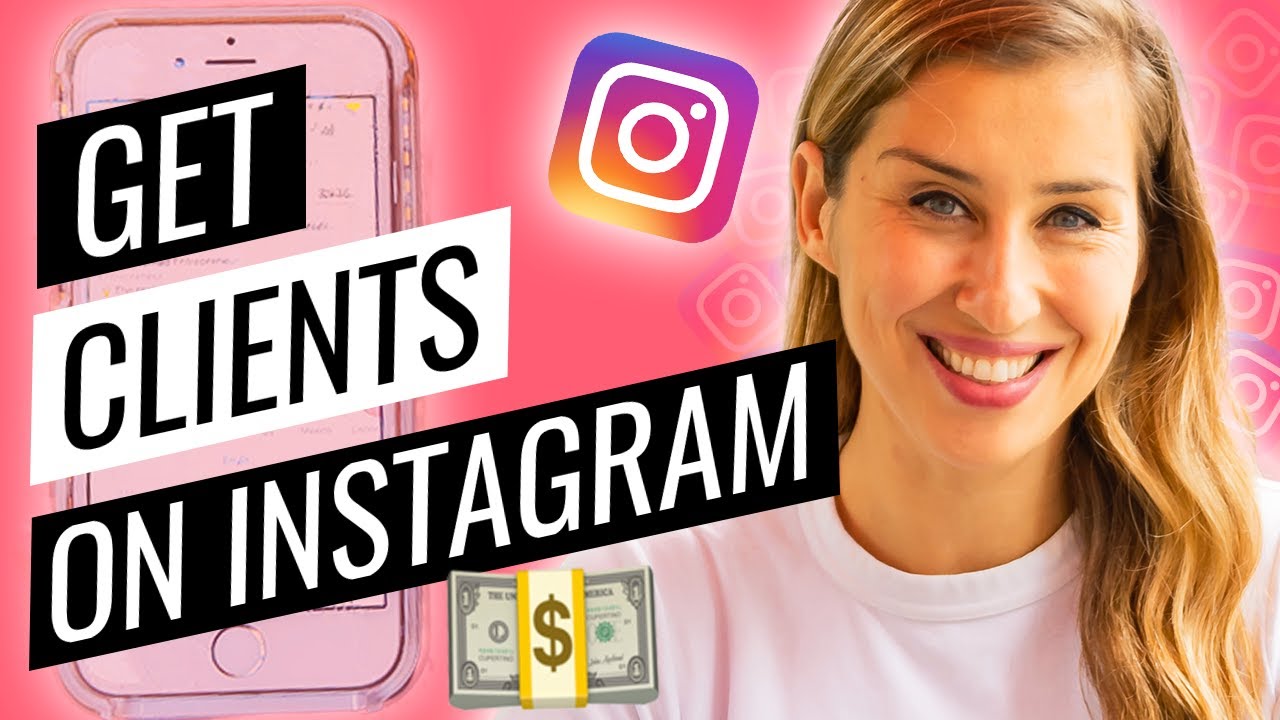 When your Instagram account is "packed", you can get down to attracting clients. The competition is tough almost in each niche. Nevertheless, these 10 effective methods of getting clients through Instagram will help you win this fight.
Targeted Ads are one of the best methods to attract more people to your Instagram account and convert them into clients. First of all, you need to identify who your target audience is and then prepare advertisements for them. At present, targeted ads work better in Instagram Stories than in the feed. Nevertheless, test various options and you will find the most suitable for your account.
Come up with a Lead Magnet. Using this tool, you will entice people to the sales funnel. Before buying your main product or service, potential clients should get acquainted with your brand and check whether it matches their needs or not. In simple terms, a lead magnet is some freebie from the brand in exchange for simple action from a person like contact information, a comment, tagging in stories, etc. No matter whether your lead magnet is a discount for the first purchase, free delivery, checklist, free consultation, it should be useful, unique, and clear.
Collaborate with other brands or specialists. If you market yourself on Instagram as a makeup artist, partner with a photographer. Agree to tag each other in posts and Instagram Stories, and tell how happy you are to have such a partnership. If you sell clothes, collaborate with a brand of jewelry, and make joint advertising campaigns. Collaboration is a great way to exchange audiences, and, thus, get more potential Instagram clients.
Be active in the accounts of your target audience. Like and comment on their posts and always react to the content featuring your brand. For example, if someone posted a picture in your cafe, or is worn in the skirt of your brand, leave a compliment. It works well on brand loyalty and, also, on attracting the attention of new people.
Choose a suitable influencer and let him introduce you to his followers. It's important to select an opinion leader with a similar audience to yours to make the most of this collaboration. There is no need to manually search for influencers. Use the trendHERO tool to find suitable bloggers and also check the stats of their accounts. trendHERO will provide you with the ER, audience interests, audience type, as well as a bundle of other metrics of any Instagram account. There is also a Tracking feature within the trendHERO tool. Using it, you can see on the graph how the ER has been increasing/decreasing in the account of a chosen influencer as well as analyze the Ads efficiency. After a full check of the influencer's account, you can decide on collaboration with him or continue searching for someone else.
Create shareable content. It can be an extraordinary image, educational video, cool story, or useful tips on doing this or that. The thing is that it's necessary to perfectly understand your target client and know what exactly can resonate with him and make him share your content in Instagram Stories or send it to a friend.
Use a combination of hashtags for each post you share on Instagram. They should be whether related to your business or to the image you are going to post. Hashtags are really useful as they increase the visibility of your account on Instagram. They help your brand to be discovered by more people on Instagram who are likely to be the future buyers of your product or service.
Extra tips on how to attract clients on Instagram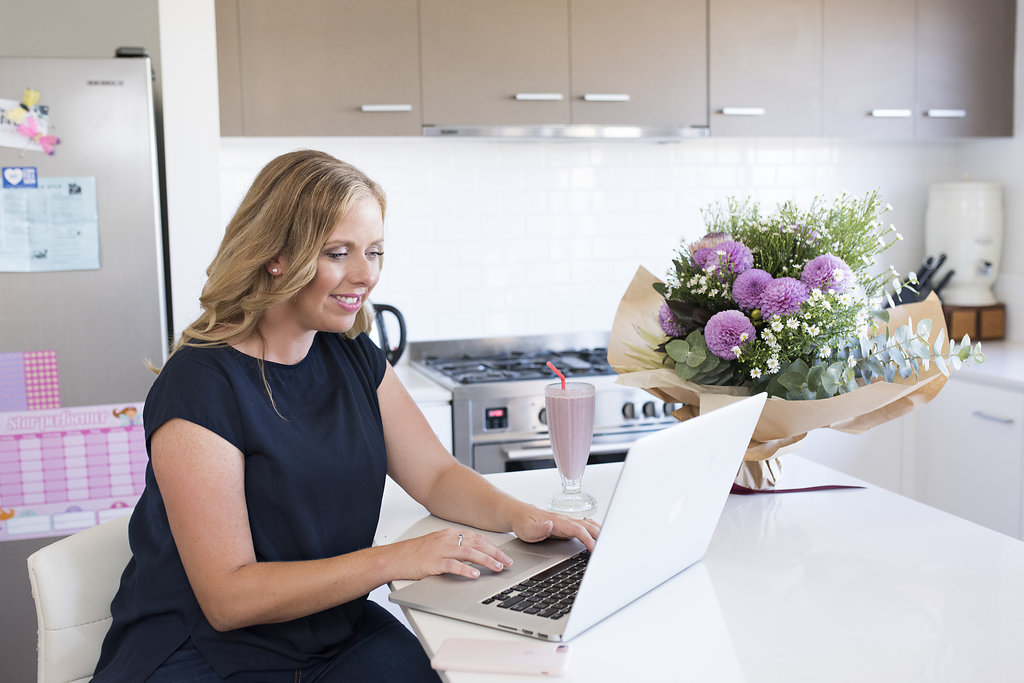 As we are really interested in helping you to get a lot of clients through Instagram, here are some extra tips in addition to the main methods.
Mutual PR is a good way to exchange audiences with other specialists from a related niche. Monitor the market, find suitable people, and offer such a collaboration. This method can be beneficial for any specialist who provides services: marketer, teacher, photographer, interior designer. Brands that sell goods do not use mutual PR very often but it can also be a great way in case of a well-chosen partner brand and creative execution.
Organize a competition with a gift from your brand. "Mention a friend in comments" or "share our post in Stories tagging our brand" is an obligatory condition. Such mechanics will attract more people to your account. In case they like your content, they will stay even when the competition is over, and sooner or later purchase something.
Instagram Live is one more way of communication with your audience. You can organize QA sessions, tell about your new products/services or company updates. It's also a great idea to invite an expert from a related niche and discuss any topics that might be relevant to your audience. If you really do it great (and save your stream), your followers will share it with other people. Telling "other people", we mean potential clients, of course.
Communicate with your clients. Never leave their comments unanswered and put a like if they left just an emoji. Also, be empathetic and not indifferent to any issues. If your clients appeal to you with a problem regarding a product or service you sell, always ALWAYS reply to them and do your best to solve it. Believe us, if you treat your customers well, if the opportunity arises, they will tell their friends or share in Insta Stories how cool brand or specialist you are.
Grow your personal brand. There is no need to share "expert" content only and just market yourself on Instagram. Show what person you are, what you are for and against, what your values are, what you do besides work, etc. Let's learn by heart: "People buy from people". If you are an interesting person living a good life, show it with your content, and this will help you get clients through Instagram.
Frequently Asked Questions
Here are three FAQs that people who are going to find clients on Instagram for the first time usually have. Take a look at our answers!
Can any brand/specialist find clients on Instagram?
Actually, yes. Each specialist can creatively present himself on Instagram even if it seems that your field of action is not Instagrammable. In case you are a teacher, psychologist, marketer, doctor, hairdresser, event manager, fitness trainer, coach, and so on, Instagram is definitely your platform to gain clients.
When it comes to brands, some niches (delivery of construction materials, cargo transportation) can benefit more from other methods of promotion like PPC or SEO. But if you have a fashion or beauty brand, cafe, food delivery, handmade goods, stationery, you can easily find clients on Instagram.
There are restrictions for illegal activity such as the sale of drugs, weapons, explosive materials on Instagram. In addition, you can't sell surveillance equipment, promote gambling, and offer forgery services.
Is it a good idea to find Instagram clients if you are a newbie freelancer?
Of course, it is if you are a newbie freelancer who doesn't give up facing the first failure. You should get ready for refusals or low rates at the very beginning. Perhaps, you should agree to make several projects for free just to fill in your portfolio. Also, grow your personal brand on Instagram: tell how you chose the specialty, how you develop yourself, where you studied, etc. If you are a proactive person and a really good specialist, clients will not be long in coming.
Should I use all methods listed above to succeed in attracting clients?
Yes, you should try all ways and define what works best for you. When it comes to the paid methods to gain clients such as influencer marketing and targeted ads, we recommend testing them one by one. If you start an influencer marketing campaign and set up targeted ads at the same time, it can be complicated to analyze where more leads came from.
Conclusion
Work on bringing your account to perfection, define your ideal clients and use the methods described in our guide to attract them. If one strategy doesn't work, there is always the second, the third, and the tenth. Test, experiment, and never give up. We wish you to find a lot of clients and become the most beloved brand or specialist for them.