The world is moving forward, and we just can't afford to fall behind. This especially concerns marketers who have to always keep an eye out. If only they miss some Instagram trends, new features, or updates, the company they work for loses customers, sales, income. To prevent such a sad course of events, marketers should always be in search of knowledge. They should expand their expertise, implement new strategies, and contribute to the prosperity of a product or service they market, in general.
I have compiled a list of the best Instagram websites with relevant and useful content that a good marketer can't miss. These websites will keep you in the loop, help you come up with fresh ideas, develop yourself, and a product/service you promote.
Ready to learn something new? Come on, here we go!
TOP 15 websites for Instagram to use in 2021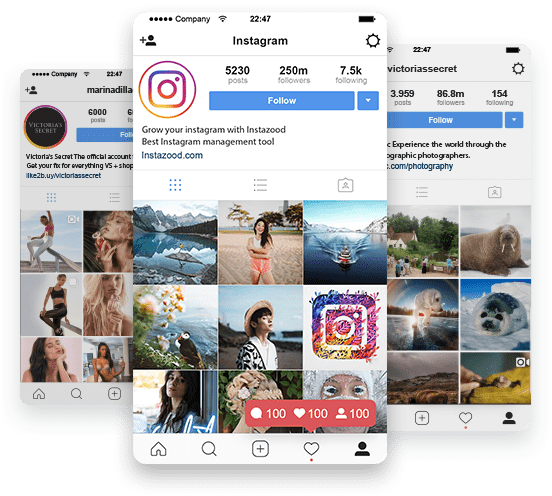 Here is a handpicked selection of great websites to make the most of Instagram marketing. The resources I've included in this list cover various marketing topics such as content marketing, SEO, analytics, etc. To be a competitive Instagram marketer, you need to understand marketing as a whole, do you agree? So, let's start.
trendHERO
This is a cool service for searching, analyzing, and checking influencers or any other Instagram accounts. To date, trendHERO has over 45 million accounts in its database as well as provides more than 90 metrics for account analytics and checks for fake followers.
Among great features of trendHERO, there is an opportunity to find similar bloggers to the one you are checking now, to see a number of the quality audience the influencer has on Instagram, find out his true ER, how many followers an influencer lost in the last 4 weeks, etc.
Using trendHERO, you can see the mentions of other accounts in the influencer's account, thus, you find out who he has recently collaborated with. In addition, there is a box with top hashtags an influencer often includes to his posts.
trendHERO has also an informative and useful blog where you can find a lot about Influencer marketing, Instagram business, and significantly boost your knowledge in these areas.
HubSpot

HubSpot is a developer and seller of inbound marketing, sales, and customer service software products. Within the platform, there is HubSpot CRM, Marketing, Sales, CMS, and Service hubs to help your business grow. HubSpot blog is a full-fledged marketing course to hone your skills in social media marketing as well as, SEO, content marketing, copywriting, and lots more.

AdEspresso Blog

AdEspresso is a well-known service for optimizing Facebook advertising campaigns. The developers of AdEspresso are focused on making advertising on Facebook easy and profitable for everyone. The platform creates thousands of ad options and selects the most loyal audience using A / B testing, automates targeting processes, manages unlimited Facebook ads, etc.
Besides cool features that help to save marketers' time and energy, AdEspresso has a so-called Academy that is a real catch. There are e-books, webinars, and a blog to learn new things about Instagram and Facebook marketing as well as paid advertising channels.

Entrepreneur

This is an American magazine that covers news about entrepreneurship, business, and management. There is a large part in the magazine dedicated to social media filled with guides, research results, news, trends, insights, and all that. It's a brilliant resource to deepen your knowledge of Instagram marketing and dive into entrepreneurship as well.

Social Media Today

As understood from the name, Social Media Today covers the latest news, tips and tricks, trends, and everything important about the social media industry. It's obvious that marketers should use this resource as a morning newspaper to read while drinking coffee. Social Media Today also publishes articles about content marketing and digital strategies. In a word, it's a mine of valuable information.

Later Blog

Later is a service for scheduled posting on Instagram, Facebook, Pinterest, etc. It greatly assists in doing better in social media marketing. Besides being a cool Instagram marketing tool, Later has a powerful blog with numerous detailed articles about Instagram, Facebook, photography, design, product updates, etc. Come to read case studies, get inspired by innovative ideas, and find out useful tools.

Content Marketing Institute

CMI or Content Marketing Institute is an education and training organization that is focused on teaching how to make the most of content marketing for your business. In addition, it's a brilliant resource to make your marketing outlook wider. You will find a wide array of practical how-to's, original researches, e-books, and lots more to help your brand succeed. By the way, there is a separate section about social media.

Marketing Land

Everything you always wanted to know about marketing but didn't know where to rummage is gathered here. Visit Marketing Land for news, industry trends, and useful articles on various marketing topics. This resource covers all aspects of digital marketing, and social media is not the exception.

Social Media Examiner

Meet one of the most popular websites dedicated to social media marketing. Trends, ideas, detailed instructions, and numerous researches by Social Media Examiner are compiled in one place.
"Our mission is to help you navigate the constantly changing social media jungle", says Social Media Examiner. Come to learn new things with the aid of this massive marketing resource, and never get lost in the social media jungle.

Contently

Contently is a platform that helps connect brands and freelance creatives to build a better media world together. The team of Contently strongly believes in the power of storytelling by means of content marketing.
There is also a great blog with materials about content marketing, strategy, social media, and trends. A treat for your brain!

SmartBrief

This is a great resource covering the most important business topics. Browsing the articles on SmartBrief, you will be always aware of all news in various industries. There are specially designated sections for marketing and advertising, education, finance, tech, and others on the SmartBrief. Written briefly but very informative at the same time.

Adobe Blog

We all know Adobe as a software developer. It's high time we got to know it for a brilliant blog that tackles such topics as creativity, digital transformation, trends & research, and others worthy of your attention. Just come once and you will get hung for long.

Copyblogger

The articles by Copyblogger are a gold mine for marketers and/or content creators. Copyblogger covers everything about blogging, copywriting, content marketing in the form of ebooks, seminars, webinars, how-to's, etc.
Copyblogger produces words that work for smarter digital marketing and sales. Sounds like a good thing to study!
Trend Hunter

Trend Hunter is a great collection of trends in any area. They hunt for novelties and then summarize them on the website for you to stay in the loop. This is an endless source of ideas for marketing, design, and innovation. There is a separate section dedicated to social media featuring a dizzying array of useful articles.

Moz Blog

Moz creates tools to help you make the most of SEO, link building, inbound and content marketing. When it comes to the Moz blog, this is nothing short of an inexhaustible source of valuable information. Level up your marketing knowledge with the aid of the best advice, research, how-tos, and insights from the Moz blog.
Why should you start using Instagram websites?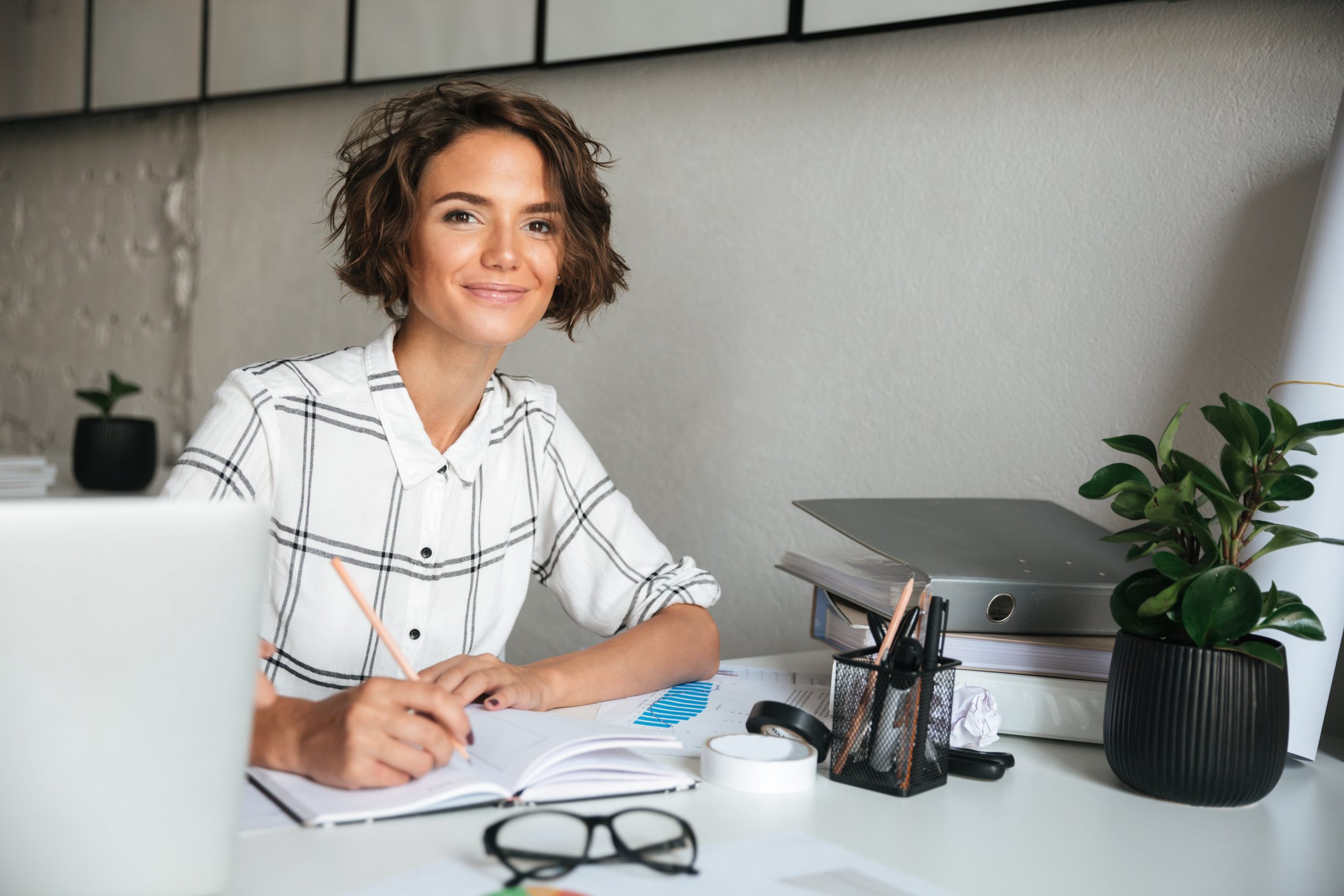 The main reason you should start using the websites featured above is to improve yourself, and therefore, the product/service you market. What separates good marketers from great marketers is that the latter always expand their horizons. It's vital to know what's new in the industry, find out the ups and downs of other companies, study statistics, analyze and then implement the best things in your Instagram marketing.
Digital marketing is in a state of flux that's why a great marketer always keeps his eye on the ball.
Conclusion
Here is the list of 15 best Instagram websites marketers should use in 2021. Read more, be interested in the news, and become a better version of a marketer every day. This will help you and your product/service be always up to date as well as to be two steps ahead of the competition.