The rules of marketing are constantly changing. Consumers no longer trust mass media as they used to. Traditional ads are little more than a source of annoyance that's to be avoided. No wonder many brands transform their marketing strategies to make them fit into the framework of social media marketing. An average customer puts increasingly more trust in influencers because they offer a much more personal, relatable approach. Storytelling is what draws a lot of attention. And this is the reason we have been witnessing the rise of the Instagram influencer for several years now.

While traditional marketing and mass media advertising are still very much there, social media marketing has shown spectacular growth over the past five years.
And while traditional marketing heavily relies on one-to-many communication, the marketing of today is all about one-to-one communication. Today, an Instagram model can have a great deal more influence and engagement than some of the most recognized international brands. Why? Because social media users want human interaction and personal communication.
Nowadays, you'll hardly get anyone confused by using the "influencer" term. Everybody knows what it means. This word is firmly rooted in modern culture and is mostly associated with social media, especially Instagram as one of the fastest-growing social platforms.
Sure, it wasn't always like that. In the 20th century, celebrities had all the influence. And some three hundred years ago influencers were quite different (yes, it was a thing even back then). So let's talk about the history of influencer marketing, in particular in the context of Instagram.
Where Did Influencers Come From?
While the term "influencer" is strongly associated with the digital era, influencers were around long before the birth of the World Wide Web. Sure, they didn't use the same term back then, but the phenomenon hasn't changed in substance all that much.
Pre-digital era
In medieval times, the members of the upper class were the ones who largely influenced others. According to the common belief of the time, their power was god-given, so people heavily relied on their guidance. Kings, queens, heads of Churches introduced and promoted new ideas and inventions. So it's pretty safe to say they were the first influencers.
By the end of the 19th century, the phenomenon we all call celebrity culture was fully formed. As a result, the number of products promoted by all kinds of celebrities increased dramatically. Some brands started utilizing the marketing strategy of adding cards depicting celebrities to their products.
The second industrial revolution gave birth to unprecedented competition among brands. To stand out, many companies started actively engaging celebrities in their marketing campaigns. Did you know that they used Mark Twain's name to sell pens, cigars, cars, and even coal?
But influencer marketing reached a whole new level during the era of video commercials – in the 1960s. It was the turning point for many types of advertising including celebrity advertising. Before that brands just added pictures with famous faces to their products. But from this time on celebrities started advertising the products in person.
Celebrity influencer marketing reached an all-time high during the 1980s and 1990s. Contracts signed with movie stars and pro sports celebs became commonplace.
The rise of the digital era and the birth of Instagram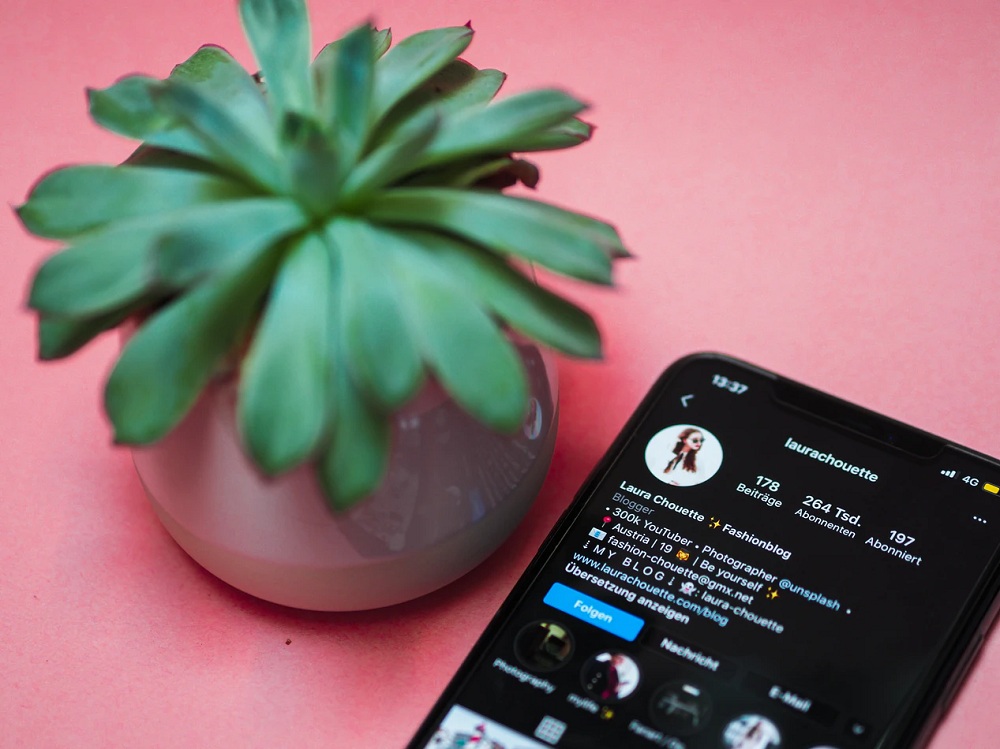 The digitalization of the media landscape has dramatically changed the relationships between pop culture icons and their fans. They finally got the opportunity to communicate without the agency of journalists and reporters. What's more, this communication got informal, personal and could be enjoyed at any time, anywhere.
In the tabloid era, there was no other way to stay relevant than to regularly pop up on magazine covers. One had to establish oneself as a pro at something – movies and TV, sports, music – to leverage minds. With the rise of the digital era, all this became absolutely unnecessary. New stars have emerged: people who create trends. They are bloggers, vloggers, those who flaunt their lifestyles before multi-million audiences. We call them influencers. And no social platform lets them thrive as much as Instagram.
How it all started
Instagram owes its existence to Kevin Systrom, a Stanford alumnus incredibly passionate about the ideas of groundbreaking startups. Obsessed with the idea of a fast startup, he attended all kinds of seminars, met entrepreneurs and investors, and absorbed ideas.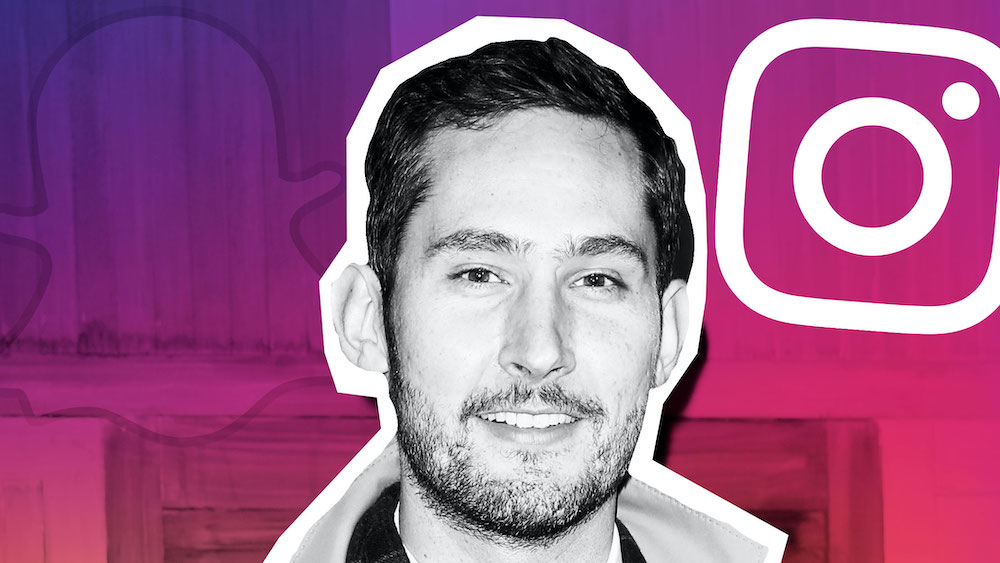 Finally, at the suggestion of a businessman friend (and a $250 000 grant), he decided to go ahead with the creation of the Burbn app. It included some social media, geotargeting, and photo features. Systrom wasn't alone in this: he partnered with Michel Krieger who also worked on the Meebo instant messenger at the moment. Systrom managed to persuade Krieger to quit his job and focus entirely on the creation of Burbn. That happened to be the right decision to make since the developer tandem has created an app worth a billion.
The first version of Instagram appeared on the App Store in October 2010 and was available only for Apple devices. The app started attracting users almost immediately. There were so many downloads that Systrom and Krieger spent all night trying to make sure the servers could support the unexpectedly massive influx of new users. 25 000 users have downloaded the app during the first few days of its existence.
In April 2012 Instagram was bought by Facebook founder Mark Zuckerberg for $1 billion.
The rise and growth of Instagram as an influencer marketing platform
Under the umbrella of Facebook Instagram very quickly turned into something much more than just a mobile app for sharing photos. The fact that it put such emphasis on visual content made it incredibly attractive to marketers. After all, it was an easy and effective way of showcasing their products for millions of app users.
It wasn't long before brands realized what kind of potential this new mobile application held. Interestingly enough, the possibility of enhancing their own online presence or using the in-built Instagram ad feature wasn't the most appealing to them. They were much more attracted by utilizing the influence of Instagrammers with large followings.
The thing is the connection that we have with someone we really like has the potential of turning an advertising slogan or image into a personal message. These relationships between Instagram influencers and their followers are much stronger than between the same followers and celebrities. They are a kind of symbiosis when followers get inspired by the ideas offered by an influencer and influencers entirely depend on their audience good graces.
Thanks to this special connection marketing campaigns engaging online influencers became popular as never before. No wonder: normally it's a win-win deal for both parties. Marketers raise brand awareness and boost their sales for a price much lower than celebrity fees. And the emotional impact of this kind of content on the audience is much stronger.
With time the nature of this relationship marketer/influencer changed and evolved. Today, there are many types of marketing campaigns and influencer engagement. The more conservative approach that's mostly about posting pre-scripted content with a link to the brand's website is gradually passing into history. Followers have learned to recognize this kind of "inorganic" content and trust it no more than traditional advertising. It seems that offering influencers full creative freedom is preferable for both Instagrammers and marketers.
And that's aside from seasonal/holiday promotions, collaborations or just gifting products to influencers in hope that they like them and mention them in their Stories or posts.
It's worth noting that traditional endorsements didn't become less valid. They just changed. In the age of social media, they've become heavy hitters. Large brands can afford to make a deal with a top-tier celeb and monetize on their fame. The rest will be quite happy to utilize micro- and nano-influencers that offer access to niche consumers.
From digitalized people to digital personas
Again, influencer marketing is constantly evolving. When it was in its infancy, influencers had to be famous and/or have some political capital. Later they had to be a part of the showbusiness or have some outstanding accomplishments in their baggage. Today, all they are expected to do is openly and genuinely interact with their audience. This makes it very easy for brands and companies to create digital influencers of their own. The advantages are obvious: they don't fail to meet deadlines, make controversial statements, and are easily controlled.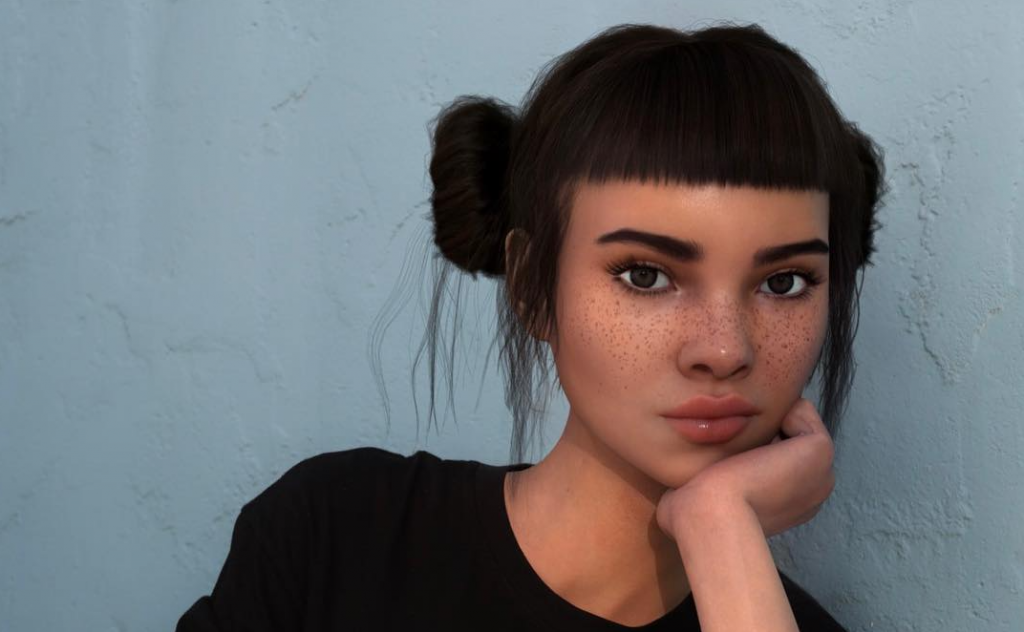 Lots of Instagram users are now familiar with Lil Miquela, a fashion blogger who owes her existence to multi-million investments. Some of her followers don't even know that Miquela is a digital persona but even if they do, they don't care. For them, she is a character to look up to. She shares their views and ideas, wears stylish clothes. In the eyes of her audience (which is 2.4 million followers at the moment) she is changing this world for the better. So it's not surprising that brands appreciate this fan devotion and originality of content. Miquela promoted products by large brands, sometimes in collaboration with live human celebrities.
How does Instagram benefit your brand?
Based on its potential Instagram is an open field of opportunities for B2C (consumer-oriented) brands. There is a number of important goals that can be achieved that are not unlike those of standard digital marketing campaigns:
1. Raising brand awareness
Although there is a way to promote your brand by using Instagram ads, you can also get your slice of popularity pie in a different way. Partner with influencers to create authentic content that will attract your potential customers' attention to your brand and products.
2. Increasing brand loyalty
It's when people really, really love your brand. Not products, not your staff, however awesome they are. They just love your brand because it exists. Sure, it's not an easy task to develop the same loyalty Apple enjoys. But it doesn't mean that you shouldn't try to make your potential customers fall in love with you. Visual content produced by creative influencers is just what you need.
3. Reputation management and feedback
Remember that any attempt at influence on the judgment of others leads to an immediate reaction. You might have the best product ever but there will always be people criticizing it. Never avoid the chance to react to negative feedback, no matter if they are justified or not. Answer questions about your brand, your products, and services. Never miss the opportunity to make your potential customers like you.
Conclusion
Influencer marketing has come a long way and in a manner of speaking, it reflects the evolution of human culture. From a strong focus on power and status to personal achievements to creative concepts. Every time society changes, influencer marketing transforms. Every time, new heroes and stars emerge. Fortunately or not, we cannot predict the future and it's not possible to know what a perfect Instagram influencer of tomorrow will be. But you can be sure that people will keep giving credence to those they trust. There's something that never changes.