When social networks turned into full-fledged platforms for online trading, the attitude to them drastically changed. Brands tirelessly tinker with creating appealing pictures, writing engaging texts, involving influencers to market their products or services. Regarding the latter, it seems that every other person on the Internet is an opinion leader now. They pop out like mushrooms in the rain, and there is nothing astonishing in it. That's definitely a perk to collaborate with brands, become reputable, and make money on it.
If you are here, I guess this kind of activity also sparks the light in you, and you are puzzling over how to get first paid partnerships. Am I right? Well, you are in the right place.
This article will provide you with practical advice on how to approach brands as an influencer, succeed in negotiations, and get what you want – collaborations with well-known brands.
Sit back, and prepare for a new round in your life as an influencer who has turned his passion into a brilliant career!
7 things to do before reaching out to brands as an influencer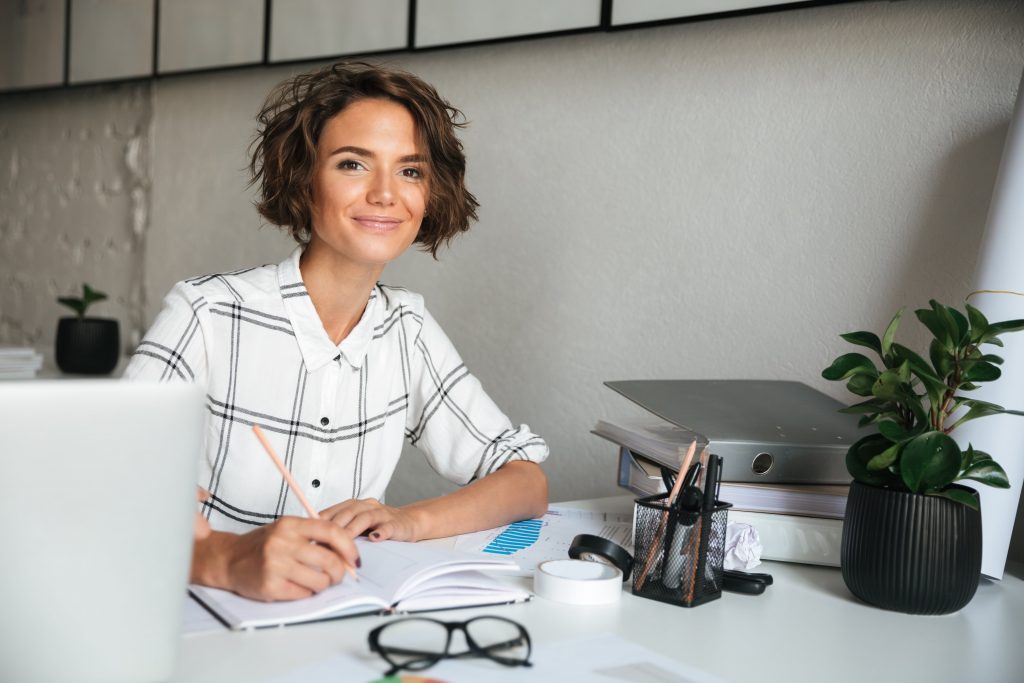 Before appealing to brands with an offer of cooperation, it's vital to undertake the preparatory work. The competition is quite tough but you need to do your best to beat the odds. At this stage, all you have to do is to work at and hone each item that I am going to list below.
Refine your account
If you position yourself as an influencer, it's a must for your profile to be flawless. The appearance of your account is the first thing that your potential followers and advertisers pay attention to. It tells about your style, taste, and preferences. Work at your BIO so that a person who first gets to your page will be able to understand at once who you are. Do not neglect writing texts. Share your thoughts, news, expert opinion, if there is one, tell stories. In theory, a person who spends a lot of time on Instagram and sets the sights of getting a job there should know how to make his digital face shine.
Decide on the niche
It's quite popular to proclaim yourself a lifestyle opinion leader who covers everything. I have nothing against it and neither do brands. Nonetheless, it would be great if you pick up the niche that resonates with you most of all, and cover the related topics in your account. If you specialize in something, do not hesitate to publicly tell about it. "Your" brands will appreciate such a gesture and see proof that you know the topic when you approach them with an offer. There is no need to be everything for everyone. Choose your course and stick to it.
Make sure that you have the power to influence
To sell your services to a brand, you must prove that you're a real opinion leader with social media power. At present, the number of followers is not crucial. Their activity in your account is. Thousands of followers and likes add your value, of course, but the engagement rate is the king. Read here to find out in detail how to calculate the engagement rate.
"Live" communication under your posts allows people to conclude about the activity of your audience, and what impact you have on it. Despite this, get ready that brands will ask you to send them statistics and, perhaps, illustrative examples of your successful influence. Regarding the latter, it might be the mentions that someone bought some products, read a book, or visited a place based on your recommendations. In a word, show that your followers take action.
When it comes to statistics, use the trendHERO tool to run deep analytics of your account, and extract the data to send upon request.
Design a media kit
Briefly, this is a CV for influencers. It differs from a classic one that we used to make when applying for a job.
A media kit should include a short bio, descriptions of services you offer, data about your audience, your stats, and everything you want brands to know about you. Find the tips on how to create a media kit, the tools you can use for making it as well as excellent examples of media kits made by other influencers via this link.
At the beginning of your career, such a CV is not obligatory but it will definitely help you get more points in the competition. What is more, later you'll be occupied with a myriad of collabs to handle, and will not have enough time on a media kit. I highly recommend starting elaborating it asap.
Mark the brands you want to work with
Do research, and include in the list the brands that appeal to you, and you would like to collaborate with. Don't turn your back on "simpler" brands as well as don't hesitate to consider the brands that seem unattainable. Also, analyze which of the chosen brands compete with each other. It's necessary to understand that only one of them can make you its ambassador. Think carefully whether your audience is suitable for this or that brand, review what influencer marketing collabs they have already realized, and with whom, what content could you produce for them. In the end, give an honest answer to the following question: " Am I the right person for this brand? Do I meet their needs? Will I be able to satisfy their expectations?" If yes, move on to the next item.
Draft Pitching Emails
A rough copy is several times better than last-minute ill-considered writing. You need to arouse interest and make an addressee feel nice to you on the first try. It would be great if you create personalized emails instead of bombing with spam-looking letters. Explain why you are a great fit for the brand and what you offer to them at this very moment. Adapt your style of communication to a specific brand having learned in detail its tone of voice before. Stick to the point and avoid lyrical digressions. Respect the time of an addressee, and try to convey your message quickly.
It's obvious that mistakes and misprints are inadmissible. Reread and edit your emails a couple of times.
Know your worth
Even if it is the first time you are going to reach out to brands, do not be shy, be confident! There is no need to agree to the first collaboration that comes across if it does not move you in the direction you have chosen for your personal and professional growth. Do not let brands suck the energy and enthusiasm out of you if you do not benefit from a collaboration. In addition, your audience expects responsibility and respect from you. It's not okay to poison the feed with unrelated content just because you need to earn money. Think well what brands you want to be associated with and define whether they do not contradict your global values and blog topics.
The right start is the key to further success.
How to find brands to work with?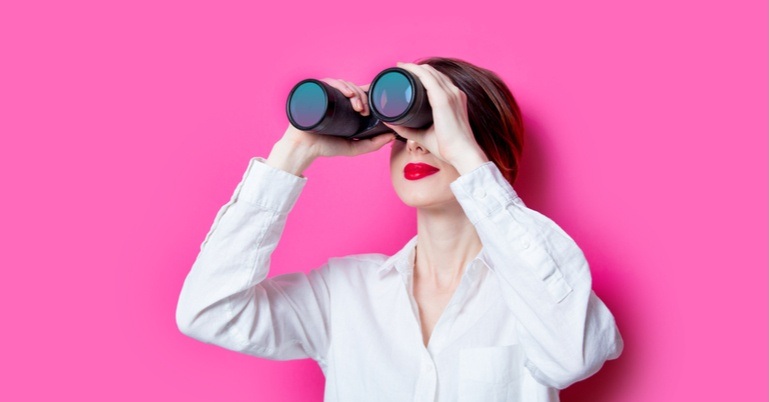 Until your direct and mail are not crowded with offers for collaborations, you need to have the courage and reach brands yourself. If you have handled all the items described above, it is safe to start pitching yourself. But where to run? Where can you find brands to work with? Let's break it down.
Influencer networks
It is a proven and effective method. Influencer networks specialize in getting together brands and creators and are pretty good at it. There is nothing to worry about there. I mean, all financial risks are eliminated because each platform takes in under control. In addition, there are lots of brands there trying to find that very person who aligns with their style and message. You just need to sign up and apply for brand campaigns. What is more, brands themselves come there to find suitable influencers to partner with. There is a chance that someone will fancy you and approach with an offer. Briefly, you can't skirt around such platforms. They are full of opportunities, especially for beginners. I'll jot down some of them:
Upfluence
Socialbakers
AspireIQ
Hypr
HireInfluence
Open Influence
TapInfluence
Izea
FameBit
NeoReach
Please note: сheck the requirements of each platform before signing up. Some of them demand to have not less than 500 likes when others want you to present realized collabs.
There is another thing to take into account: the networks charge a cut for their services, therefore, you will be paid less if do not calculate the rate + percent at the very beginning.
Attend events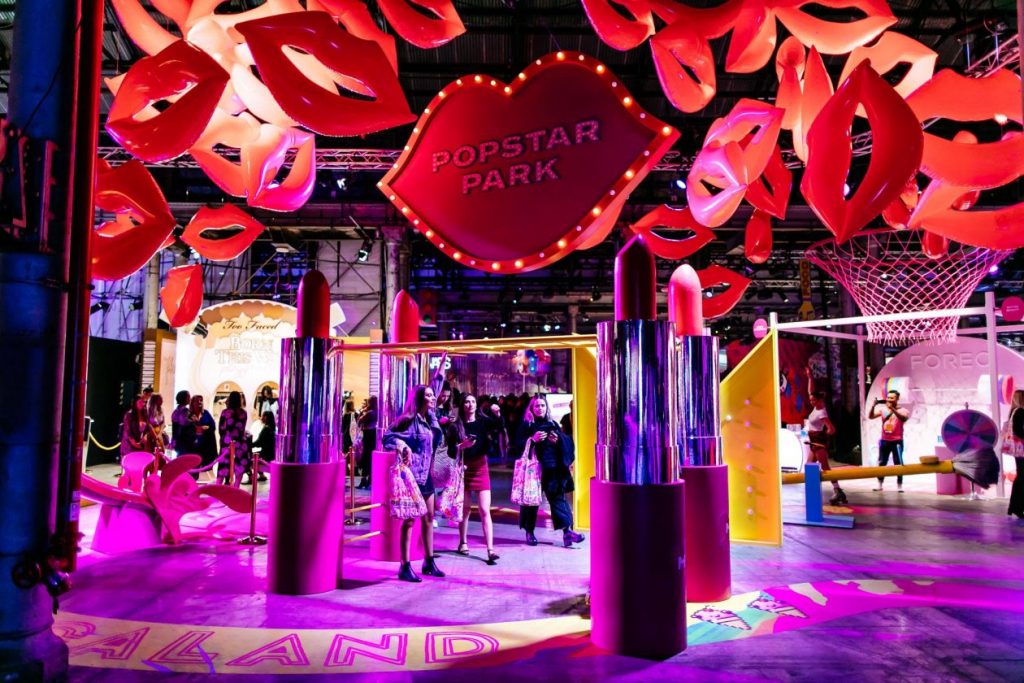 Every year or even several times per year brands organize presentations of new products, brunches, and even conferences. Attending such events, you can get acquainted with the right person and lay the foundation for future brand collaborations. This method may require more effort and, sometimes, money but it gives a chance to be noticed by potential partners.
Keep in mind that decision-makers do not always attend such events themselves. However, there is always someone who you need to introduce yourself to and generate a small talk with. In your future email pitches, you will be able to appeal to a person by name as well as add the line telling that you were present at this or that event. It will show your genuine interest in the brand and definitely play into your hands.
Interact with brands on social media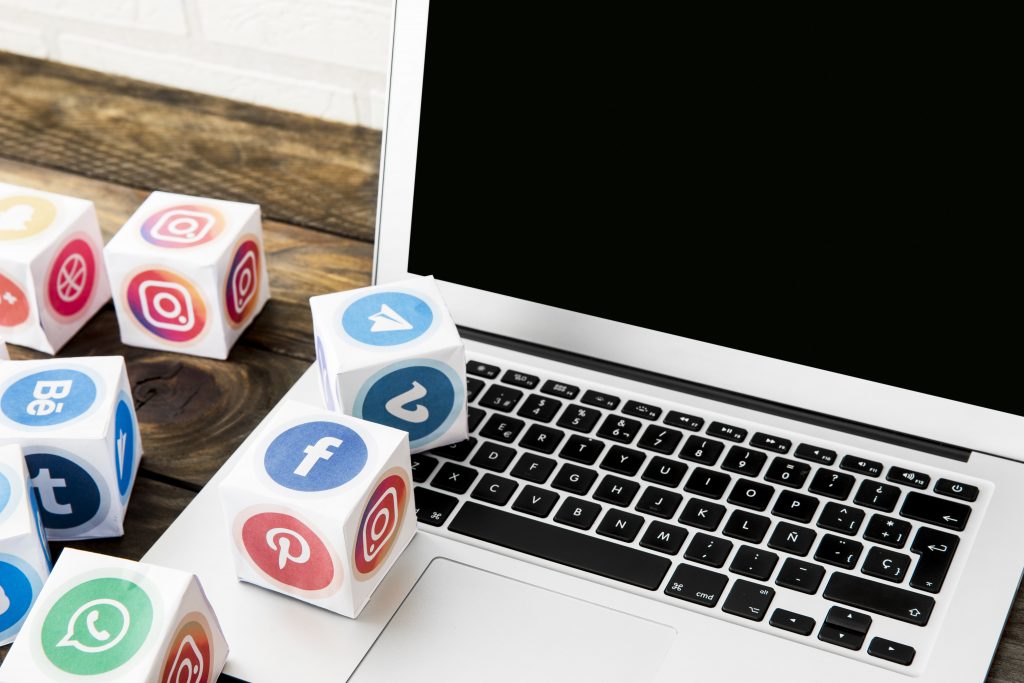 I do not mean bombing in direct messages every other day. Start writing product reviews in your account, mention the brand in texts and tag in your photos, leave comments under their posts, etc. If you do everything in the right way, and your audience positively reacts to your activity, the brand will notice you. This suggests that you keep an eye on the activities of brands and are interested in their latest products.
Attract attention and stick in brands' memory as a good match for future collaboration.
Can I contact brands directly to offer influencer marketing services?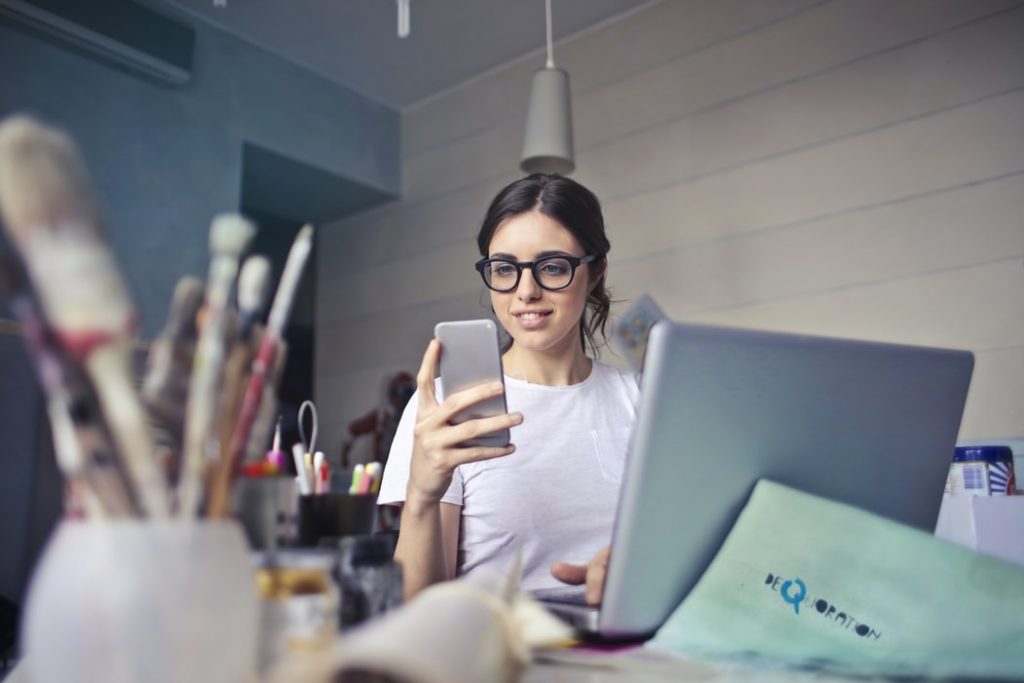 I will say even more: you not just can, you have to! In the beginning, it will look more professional if you contact brands via email. Collaboration with brands is a business, so be prepared to communicate with their representatives in a formal style but keeping the tone warm and casual. I have already mentioned that it's vital to prepare a rough copy of the email and bring it to perfection. Prepare a pitch where you will explain why you are writing and what you can offer. Express interest in the brand and your willingness to cooperate with it.
Always keep in mind that the person who is reading your letter will find out about you only the info you have written in it.
Never ask for anything in the first letter. Your task is to introduce yourself and prompt the PR or marketing manager to add you to the influencer database.
At present, there is nothing wrong with DM for collabs on social media. The thing is the direct of the brand might be overloaded with messages, and yours will simply not be noticed.
If you are not on a first-name basis with an addressee yet, it is incorrect to appeal to him on Instagram for the first time. The only thing you can do is to write: "Hello, … my name is …. I have a proposal for Instagram collaboration with you. Could you give me your work mail to continue the dialogue? Thank you in advance". Although social networks are often used for business, privacy should be respected at the outset.
5 expert tips to pitch yourself to brands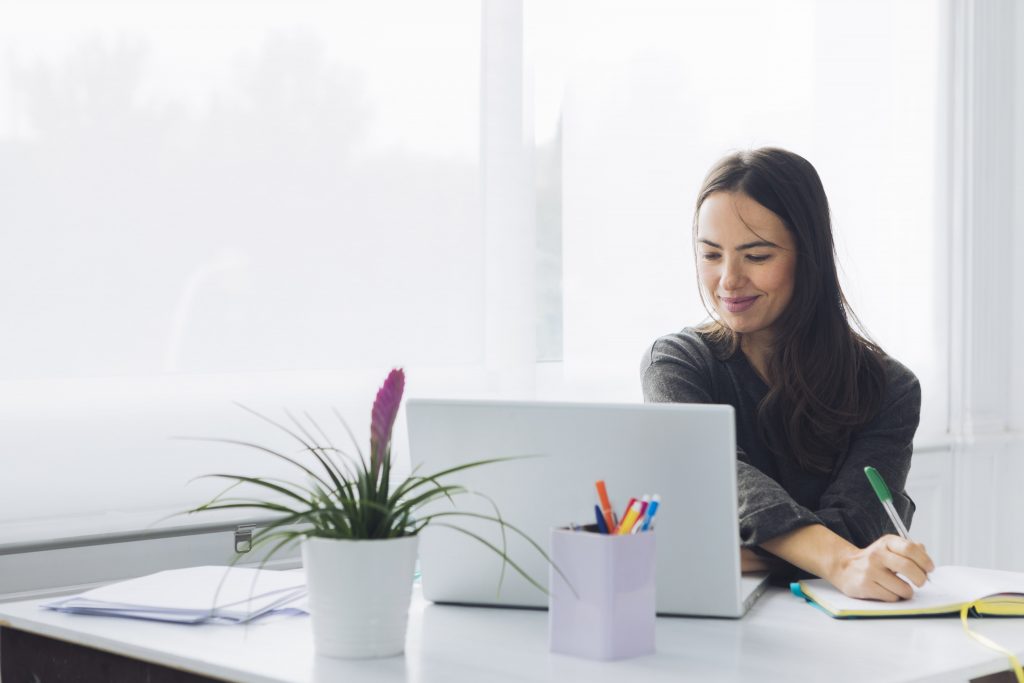 It is crucial to be proactive, courageous, and confident so that the brand is interested in you. Besides personal traits, you need to familiarize yourself with expert tips to look like a pro in your letter. They will certainly help you succeed and snatch that desired collab.
Be concise
Do you remember that "elevator pitches" when you have just 30 seconds to convey your message during the elevator ride? You need to briefly, quickly and intelligibly tell about yourself, your services, and demonstrate that you are a good fit. 2 or 3 paragraphs are enough for the first message. People do not like reading long emails, you know?
Make each email personalized
There is nothing complicated in finding the contacts of the person you need. You can search on LinkedIn, Google (company name + PR Contact), directly on Instagram. If you do not manage to find a responsible employee, use a general email address that you will find on the website or Instagram (tap the "email" button), and write a strong subject line. Doing that, chances are higher that your letter will get to the right man.
Customize each email for a specific brand. Mention that you appreciated its last campaign, used its products or services, and are very satisfied or other relevant small details.
Besides selling your services, you need to please an ego of an addressee. Individual approach and tailor-made emails work out almost always.
Do not mention that you're a novice
Avoid such phrases like: "I am a beginner having a few subscribers, but I am very ambitious and can outshine any celebrity!" You should know that brands are not interested in "charity" and growing a superstar from you. All that they want – a beautiful and high-quality coverage of their products within a blog with an active audience, who will then go and purchase them. Even if you do not have relevant experience, show what you are capable of. And here we are moving to the next tip.
Share your ideas
Imagine that your stats are ok, a media kit is well-designed, you like the brand and, in general, are a great candidate for future cooperation. Is it possible to enhance your position and prove yourself even brighter? Oh, yes. Describe your vision of cooperation and give some ideas on how you can promote a product or service in your content. It's super important to show that you have already taken the time to think out concepts and break down how you can help the business shine. Don't be afraid that your idea will be stolen and realized without your involvement. Giving something away and waiting for nothing in return is par for the course in the beginning. Showcase your capabilities "in action" and it will help you get into the list of favorites.
Follow up after the pitch
Do not hesitate to remind of yourself if you have not got the answer within one week. We are all busy people. Perhaps, your mail has lost among other correspondence or a person just didn't have time to become familiar with it carefully. In addition, different departments are sometimes responsible for correspondence and such collabs in large companies, so your proposal may be considered longer.
Just be patient and follow up after 7-10 days. There is no need to resend the same email. Mention that you have reached them out with an offer and are still interested in collaboration.
Do not take that to heart if there is still no news from the brand. Perhaps, it is a sign that you need to move further and do not get stuck on that. If you are keen on the brand and want to market yourself to it in spite of everything, send one more pitch in one month.
Keep in mind: waiting for a response is quite a nervous thing. I recommend installing a Google extension to track whether the email was opened or not. It will facilitate understanding of the next steps: whether it is appropriate to send one more email or keep silent a few more days. Streak is a good option.
How much should I charge for a collaboration?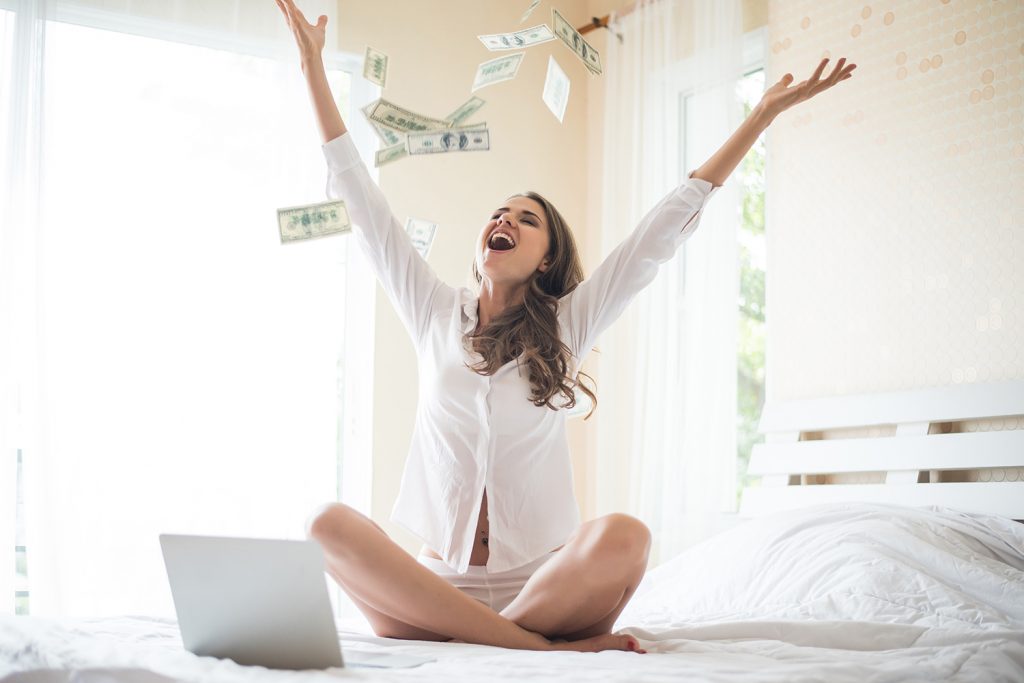 Each creator sets his own prices, and the final amount is approved during negotiations with brands. Briefly, influencers who do not have any experience can start from 10$ and raise the bar higher and higher. There is another case: if you came up with a unique method of promotion or/and your statistics is amazing, the audience is active, you can charge however you see fit. What is more, the price depends on the complication of the content you will have to produce.
By the way, Instagram Stories are usually cheaper than a post as well as a video review is obviously more expensive than an ordinary post.
Keep in mind: the market is small. Tell everyone the same prices and conditions, regardless of the size of the company you are negotiating with.
Familiarise yourself with current rates that influencers set via this link.
Is it ok to collaborate for free?
They say: "First you work on your portfolio, and then it works on you!" That's true but, at the same time, it doesn't mean you need to agree to work with brands for free. Bartering is another thing. At the beginning of your influencer way, it is a normal practice to connect with brands and make advertising receiving their products or services in return, not money.
A person who does not ask for compensation for his time, effort, and ideas seems strange, you know. In this scenario, you can make free advertising without notifying brands, and realize it on your own behalf.
To cut a long story short, you are not obliged to work for free. However, it's up to you.
Conclusion
Don't wait for brand representatives to notice your effort themselves. Take the initiative and connect with brands! The pieces of advice on how to market yourself on Instagram and how to collab like a pro described in this article will definitely upgrade your influence.
If you find at least one useful piece of advice that resonates with you – don't be too lazy to put it into practice. May beneficial relations with brands go without a hitch!