Instagram remains a top destination for influencer marketing (IM) thanks to the biggest average engagement rate (ER) of 3.2% and many businesses want to benefit from that. However, since there are no exact price rates for IM and many articles mention hundreds of thousand dollars rewards per a celebrity post, there are small and middle businesses that do not hurry to hire an influencer. But should they lose this great opportunity?

IM industry is going to reach an $8 billion budget this year, but the reason for that is not too expensive costs of services. A bigger number of companies understand that the ROI from Instagram marketing is incredibly high and it is much more reasonable to pay influencers than order other more expensive types of ads. How much should you pay influencers per post you may wonder? Look: the article will clear this up.
How much does influencer marketing cost
It is not a secret that marketing is a lucrative business. Advertising has always been expensive and the current state of social media marketing is not an exception. Did you know that a 30-second ad on the national TV channel costs around $340,000? What about a page of ads in the popular magazine – doesn't a sum of $250,000 look unbelievable? At the same time, the price range for IM is incredibly wide since posts may cost from $100 to $1 million and you should understand why there is such a great difference.
IM cost can be called one of the cheapest marketing solutions with the highest ROI. However, its cost depends on many factors and one of the most important ones is a social media platform used for advertising. If you are a YouTube blogger, your income will depend on the number of subscribers, while FB, IG and Twitter influencers get their income on the basis of follower number. Instagram is suitable not for all businesses since the number of niches supported is limited, but it brings about great revenue because a company returns minimum twice more for every dollar spent on an influencer, so these expenses are worth investing.
Calculating Instagram influencer pricing
Instagram is the second most popular social media platform after Facebook, so it is not surprising that companies are not ready to pay IG influencers as much as FB ones. The basic formula to calculate earnings received for advertising on Instagram looks as follows:
Total amount = 10$ × 1000 followers + extra rates
If advertisers are ready to pay $25 per every 1,000 followers to get one post on Facebook, on Instagram this amount is 2.5 times lower. However, earnings from ads can still look impressive since 83% of the total number are micro-influencers and their follower number ranges from 10k to 100k people. It means that every post of such a person can bring about between $100 and $1,000.
At the same time, these calculations are approximate since a post of Cristiano Ronaldo who has over 1.4 million followers cost around $750k which does not correspond with the previous calculations. It means that there is no one common formula applied to every account with a great following and every case of cooperation is discussed by parties individually. However, if to analyze the previous experience and monetary rewards, this formula works the best.
Another popular formula applied to IG influencers is money paid for engagement. It can be one of the reasons why macro-influencers with millions of followers do not get millions of dollars for their posts. It is not a secret that accounts with hundreds of thousand followers feature a much lower engagement rate than ones used by nano- and micro-influencers. The difference may reach 7 or even 10 times, so many companies prefer to measure the engagement and reward social media advertisers on this basis: from $250 to $750 per 1,000 engagement (likes, comments, saves, shares, etc.).
Instagram influencer rates
The analysis of multiple advertising campaigns and personal experience of many influencers shared with the public allowed companies to learn the exact cost of cooperation with Instagrammers, so here are several examples to consider.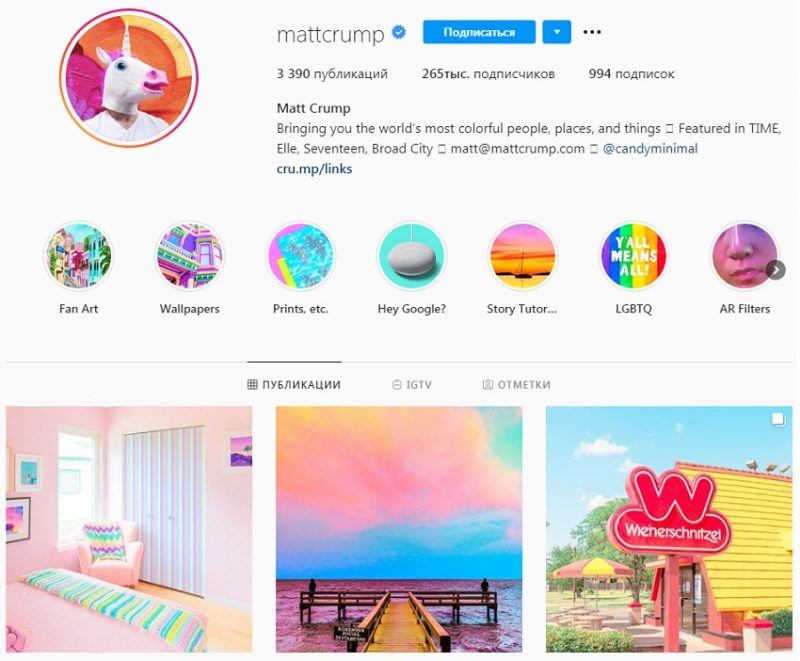 This guy with 265k followers has simplified life of many marketers since he has officially provided fees per post influencers charge nowadays taking into consideration the follower number. The table looks as follows:
5k-10k – $100 – $500
10k – 25k – $500 – $800
25k – 50k – $800 – $1,500
50k – 100k – $1,500 – $2,000
100k – 250k – $2,000 – $6,000
250k – 1m – $6,000 – $10,000
However, he admitted that this amount depended on the creativity required, timeframes, cost of production, rights, etc.

A young lady from New York City who has attracted over 220k followers shared that her fee per post is around $2,200 and a story is estimated at $700. It means that her earnings per post adhere to the generally accepted formula.
3. Lifestyle blogger (anonymous)
There are several payment packages shared by a person who can boast around 118k followers and ER of around 2.5%. Offering companies 15k views per story this blogger asked $300 per 1 mention, $500 per 2 mentions a month and $1,000 per 5 mentions a month.
His monthly packages with the minimum cooperation period of three months contained the following charges:
5 photos/month: $2,500
5 photos + blog post: $3,000
2 photos per month: $1,200
2 photos and blog post: $2,000
1 photo per month: $700
1 photo + blog post: $1,500
Shop page feature: $500 per month
If a company wants to get one post without long-term cooperation, the prices are higher too.
1 photo: $1,000
Giveaway: $1,500
IG takeover: $1,500
Blog post: $2,000
Story takeover: $1,000
4. Travel blogger and photographer (anonymous)
A person who has attracted around 100k followers posting photos and videos from his travels and reached the ER of over 9% disclosed his own rating too.
A post: $1000
A post and a blog post: $1,200
Story: $200
60-second video of the product: $2,000 – $5,000
5. Taylor Loren and Elaine Rystead (Local Wanderer)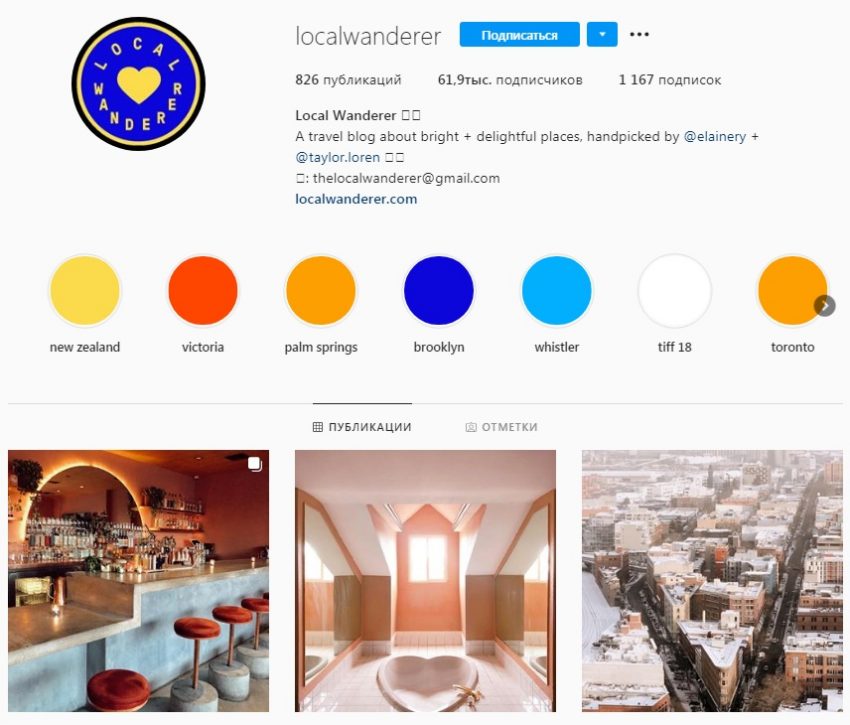 This couple of travel bloggers whose following is around 65k people have admitted that a sponsored post on their IG page will cost marketers $500. They have added a post about a non-traditional hotel in the forest and it has attracted 4 immediate bookings (the investment has been returned immediately and brought about great ROI too).
6. Fashion blogger (anonymous)
A person living in LA and sharing his vision of modern trends in fashion has built up an audience of 80k people and reached the ER of over 7%. Having become a micro-influencer, he has developed his personal price list that looks as follows:
A post: $300
2 posts: $500
Cross-platform post (4 social networks): $400
At the same time, not all influencers get monetary rewards for dealing with budinesses. There are so-called in-kind campaigns when account holders get nothing in return or at satisfied with gifted brand products for their ads. One example is Nicole Sadozai (@nicolesadozai) who once shared a viewpoint of her mentor: the first thing you should understand when you get an offer from the brand is whether you are ready to advertise it for free. Naturally, followers understand when content is ordered key third parties and if the product quality is low, they will lose trust in the influencer forever.
Another form of getting a reward from brands is getaways. Some social media marketers are sent on vacations by companies to get impressive photos. One of the examples looks as follows: the Tarte brand paid influencers $11,000 to visit a high-profile music and film event, gifted brand goodie bags (each costs $2,000), took influencers to the luxurious isles and paid for activities, food, and drink. The total getaway cost was over $340k and there is still no information on how much every influencer was paid for this job. Impressive, right?
How much should you pay influencers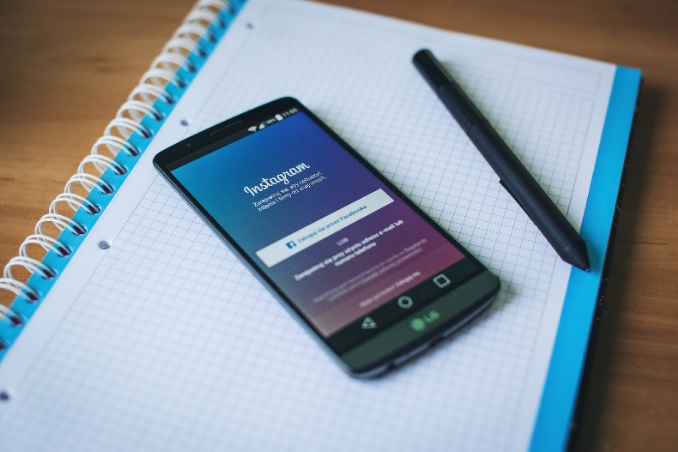 Many businesses would like to know 'how much is an influencer worth per post?'. It is very important information for the advertising campaign budget plan and the sum depends directly on the tier of the person chosen (the follower number to be more exact) and all the extras involved. There are four basic tiers:
Nano-influencers (1k – 10k followers: $10 – $100 per post).
Micro-influencers (10k – 100k followers: $100 – $1,000 per post).
Mid-tier (100k – 500k followers: $1,000 – $5,000 per post).
Macro-influencers (500k – 1m followers: $5,000 and more).
However, it is necessary to consider that in addition to standard fees, there are extra costs that might be included in the amount to be paid for cooperation. It is possible to learn more about them in the next paragraph.
What determines influencer marketing pricing?
As it was mentioned, every influencer determines prices for the services himself. Naturally, they take the main formula of income calculation into consideration, but there are other things that may impact the final cost.
Rights for content usage. Since content is developed by an influencer or with his involvement as well as posted by this person, it means that this content belongs to him. However, a business can obtain rights for this content to be able to repost or use it on other social networks, and it will increase the budget.
Production. Every content should be created. It means that photographs must be taken and the services of a photographer or a good camera are a necessity. Sometimes, this content needs editing, travels, services of a beautician, etc. All this and other necessary services are included!
Agency commission. There are influencers who prefer to be supported by an agency, so in addition to the cost of services, a brand should pay the fee taken by an agency.
Length of the advertising campaign. It could be perceived from the list of influencer earnings that a single post costs higher than long-term cooperation. It is clear that influencers may suggest discounts for brands with lengthy marketing strategies.
Rush. If a social media marketer is hired to create sponsored content fast enough, it is not surprising to face an increase in the price for urgency.
Exclusivity. Since competition in IM is significant and brands follow marketing strategies of each other, some companies ask influencers to sign an exclusivity clause that confirms influencer's inability to cooperate with competitors for a certain period of time.
Suitability. Some influencers charge more money from brands that lack credibility or do not look natural for the audience chosen.
Engagement. The higher ER influencer can boast, the more he can charge for the advertising posts.
Should you invest in an agency or an influencer marketing platform?
Brands who plan to be promoted on social media often turn to an IM agency or advertising platform instead of direct contact with an influencer. You may wonder how an agency and a platform differ from each other. In fact, the last one is software used for searching influencers, managing ad campaigns, and measuring the ROI while an agency works like other advertising companies that have a database of influencers and select them for every brand.
But is it better to work with an IM agency? Experts suggest 6 reasons why you should prefer such kind of cooperation.
Its network is well-established and they understand who fits the most for every company.
An influencer is more likely to accept offers from agencies than analyze numerous brands that look for cooperation themselves.
It connects companies with relevant people quickly enough.
It chooses the most suitable social media network or several of them for higher efficiency of the campaign.
It negotiates the terms of a contract and rates asked by influencers and approved by the company.
It saves a lot of client's time managing all aspects of the marketing campaign and reporting about that.
At the same time, there is one great drawback of working with an agency – extra expenses. If your brand is only getting pace and your budget is limited, it is more reasonable to find influencers yourself and check them using trendHERO. This exclusive service allows getting a lot of details and IG account characteristics to see if this person is the best suit for a campaign.
Types of Instagram posts and partnerships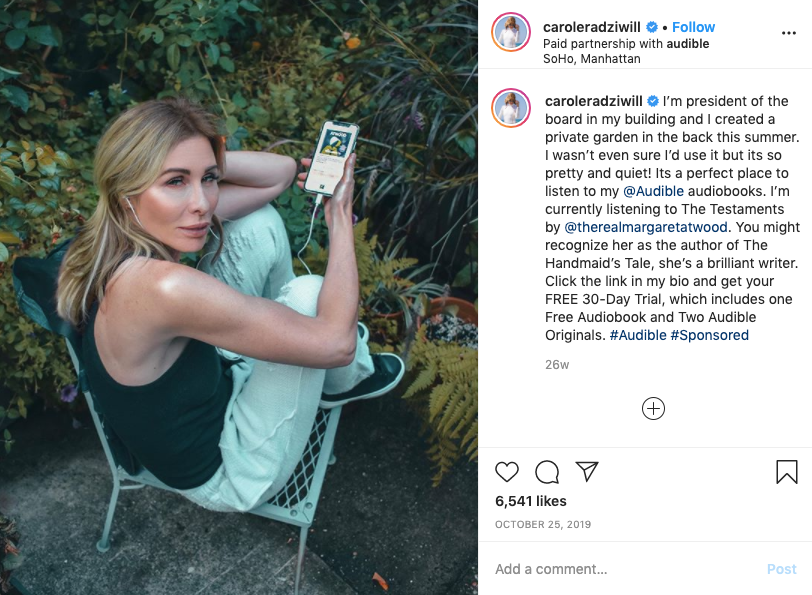 There are several formats of how brands can cooperate with influencers and these are possible variants.
Photo and caption
The most popular type of sponsored posts is an image and an eye-catching caption. It is a great way to advertise a product, pay attention to the brand featured in the hashtags or photo description, add short links, and track analytics easily. Moreover, this post can be added to the story too.
Slideshow
A post usually contains an image and a slideshow can consist of several photos that help to represent the brand from several beneficial sides. It is possible to promote several products in one post and add some authenticity to the post too.
Video
Despite higher production cost videos drive more engagement too, so it is not surprising that their popularity has grown by 80% for a year or so. They are special because influencers get voice and stories become more compelling with them too.
Giveaway and contest
This way of cooperation is appreciated by many influencers since it is excellent for growing followers. Users are encouraged to undertake certain actions to participate in the contest like to tag a friend, share a post, or like an account. As a result, posts and accounts go viral and attract a new audience.
Story
A set of photos and videos with funny inscriptions, surveys, and emojis that are displayed only within 24 hours and then disappear are also ordered by sponsors. They are chosen for authenticity, flexibility, and personal features, but they are more difficult to track.
Story with Swipe up
There are stories that guarantee immediate conversions. A swipe up feature can take followers directly to the landing page of the brand website. However, this feature is available only for verified influencers with over 10k followers.
Story with poll
One of the ways to find out more information about the target audience is to organize a poll in the story. As a result, it is possible to capture the attention of potential customers.
Brand takeover
Content developed by an influencer and added to the feed of the brand is called takeover. As a result, a company gets all the followers of an influencer and there is a great boost in brand awareness too.
Story highlights
Every highlight brand story is available for users longer than ordinary stories. They are displayed over the feed and get higher conversions.
Link in Bio
One of the ways of cooperation with brands is becoming its ambassador and adding the only clickable link on Instagram to the profile bio. It is clear evidence that an influencer supports this brand and highlights its visibility. It is also a great way to boost traffic and measure results easily.
IGTV
A longer-form video vertical that lasts up to 60 minutes and is placed over the feed in the explore tab is known as IGTV. It boosts content visibility and supports clickable links to calculate conversions easily.
How to Hire an Influencer
If you have decided that IM can be effective for your business and determined an approximate budget of the future campaign, it is necessary to pass through several stages to get an influencer for work:
Set goals for the entire campaign.
Make up a list of candidates who meet your requirements.
Check them on trendHERO.
Select the best candidate with great following or several micro- or nano-influencers.
Contact these people and offer cooperation to them.
Request data from any other campaigns they held.
Ask what this influencer feels about your brand.
Decide on the basic details of cooperation (posting frequency, type of content, etc.)
Offer the price and discuss it if necessary.
Sign a contract.
Conclusion
It goes without saying that the marketing industry has always generated great amounts of money and IM is not an exception. At the same time, it can be much cheaper to work with influencers than to order TV, online, or magazine advertisement unless you decide to hire a macro-influencer, of course. Moreover, this kind of cooperation allows fulfilling creative ideas quickly and reach more target audience that brings about significant results – it is enough to choose the right people and approve their creative ideas to make the content natural and convincing.