Editing photos with Instagram built-in filters, no captions, no stories, no adverts, do you remember that time when Instagram just started blooming? Compared to now, it sounds like a story from the Middle Ages. Instagram is no longer just a platform to share instant moments, it's a giant machine to promote both you and your business, and generate sales (nowhere without this major detail). If your brand is not present on the Internet in the 21st century, especially on Instagram, you intentionally cut your profit. Instagram is a fully-fledged tool for business, where entertaining content is supplanted step by step with the one with educational value (this works on businesses' advantage very well, by the way).
Having made sure that Instagram is not about polished pictures only but a platform to pill up the rocks too, we are moving further to utterly master how to grow your business on Instagram. Make yourself comfortable, we are taking off!
How effective is Instagram for businesses?
Answering right off the bat: it's as effective as knowing the whole alphabet and the multiplication table before starting school. Do you feel the scale?
At present, the monthly active audience of this still trendy social media exceeds 1,5 billion users. First and foremost, it means that your brand (if it is a good one, I am sure, it is) will definitely find fans and buyers.
Another conclusive nuance is that mobile marketing is on the rise now. More and more people prefer buying stuff, no matter food, clothes, hamsters, right via their smartphones. The pace of life is frantic now, that's why doing shopping on the go is a perfect solution.
What is more, most purchases are made emotionally. As soon as a person sees something that makes his heart beat faster, for example, an aesthetically appealing bag that someone has just showcased on Instagram, he spends money without delay.
Nowadays, Instagram is a global marketing platform with all the advantages of social media. It can help your business reach several goals in one fell swoop: generate immediate conversions, increase brand awareness or maintain brand reputation, spread the news, build connections, interact with your audience, and lots more. It should be noted that each affair will be effective if you work well on the strategy. When you clearly define the goals of your brand presence on Instagram, understand who will willingly spend money on your products or services, come up with the design of your account and make all the elements work cohesively, then this social media will bring tangible results.
Is Instagram a good platform for small businesses?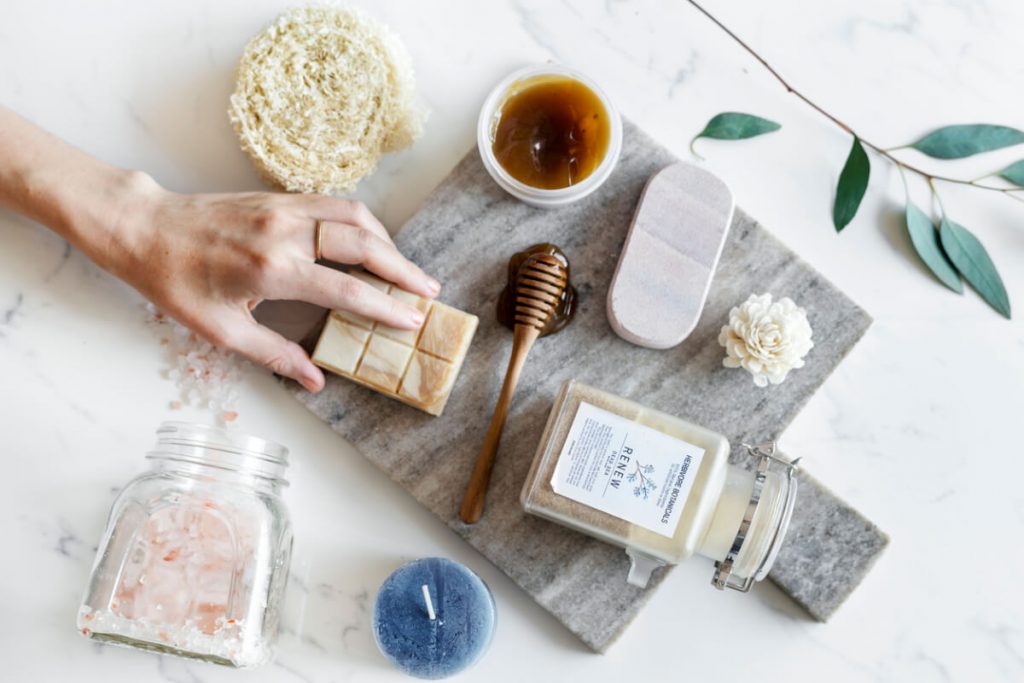 Instagram is a godsend for small businesses, as it provides a slew of development opportunities for it.
Sometimes, it even turns out that a brand does not need a website because all potential buyers can be easily reached and talked to right on social media. By the way, it is quite a popular practice.
Coming back to the opportunities of the platform let's focus on the most effective ones to make sure that small businesses and Instagram are inseparable nowadays:
Despite tough rivalry, you can make your brand stand out, showcasing, and proving that you are special visually and in meaning.
It's easier and faster to hook prospective customers on Instagram than anywhere else.
You can instantly engage with potential clients, and grab their attention providing useful information, entertaining them, holding competitions, giveaways, games.
It is possible to show the behind-the-scenes process and thereby build brand trust and raise a battalion of loyal customers.
Telling stories and provoking emotions, driving inspiration, you break the ice with your audience and forge ties of friendship instead of a formal relationship between the buyer and the seller.
Instagram lets you direct traffic to a website and other pages where your business is present to get more exposure.
By means of IG Stories, built-in analytics, you can collect data, as well as get feedbacks in commentaries to find out consumers' preferences, their opinion about your brand to make it better and appealing for them.
Basically, it is not just effective but vital to use Instagram as a springboard for bringing your brand to the public and growing it. It is a good platform to gear your small business up, never question that.
10 Reasons to use Instagram for your brand or business
The reasons mentioned above for small business are applicable to a business of any scale. However, we can't limit ourselves to them only. Being a very multi-faceted platform, Instagram can be compared to an amusement park. You just need to understand the charm of its every ride. Here are 10 reasons on why it's worth using Instagram for business and growing a brand in this social network.
It helps to uphold a brand reputation. Whatever they say, the success of any business depends on the opinions of its customers. Having an Instagram account, you can regularly communicate with your clients, answer questions, ask for an opinion or advice, instantly react to negative feedback, and thereby showing your interest and concern.
Being closer to your customer means full immersion to his world, and a better understanding of his paint points and needs. Direct communication with the consumer and a personal touch always win over.
An opportunity to demonstrate the visual atmosphere of your brand. The human brain thinks something like this: "If it's nice to look at a brand, it means it's also nice to use its services or products". In short, if you and your potential customer have a concept about the beauty that fits, consider you got a loyal customer.
People like to buy from people. Instagram helps the brand talk like a human being, show the real people who stand behind it: create, develop, breathe life into products or services.
As I have already mentioned, emotions prompt instant decisions. Add call to action to your posts and expedite a purchase decision.
Being a modern platform, Instagram can let you unleash bold ideas and let your imagination go wild. Design photo and video adverts the way you feel even your ideas are a little bit crazy.
User-generated content increases credibility to your brand and provides potential clients with proof that real people use your products, and they are satisfied.
It is optimized for discovery, therefore, your brand can be found faster or even someone can stumble upon it accidentally. Due to keywords, hashtags, geolocations, your account can be easily searchable. If it satisfies the client's needs or is visually attractive, you will retain him and, most likely convert into a buyer soon.
A lot of methods of paid advertising: targeting, native advertising, influencer marketing. The main thing here is to clearly determine the goals and know for sure what you aim to get at the end of the campaign. Create an Instagram business page and will be able to sell on Instagram without a website.
This social media is a mine of trends your brand can't avoid if you want it to keep up with the contemporaneity. Being present on social media, you will be able to pick them up and implement in your content or even create your own trends.
Besides generating instant sales and making a profit, Instagram is good to build trusting and close relationships with customers. In addition to being a huge advertising platform, it is primarily a social network. Make connections, build relationships, equally cherish your prospects and loyal fans, and sales will follow.
5 Strategies to promote your business on Instagram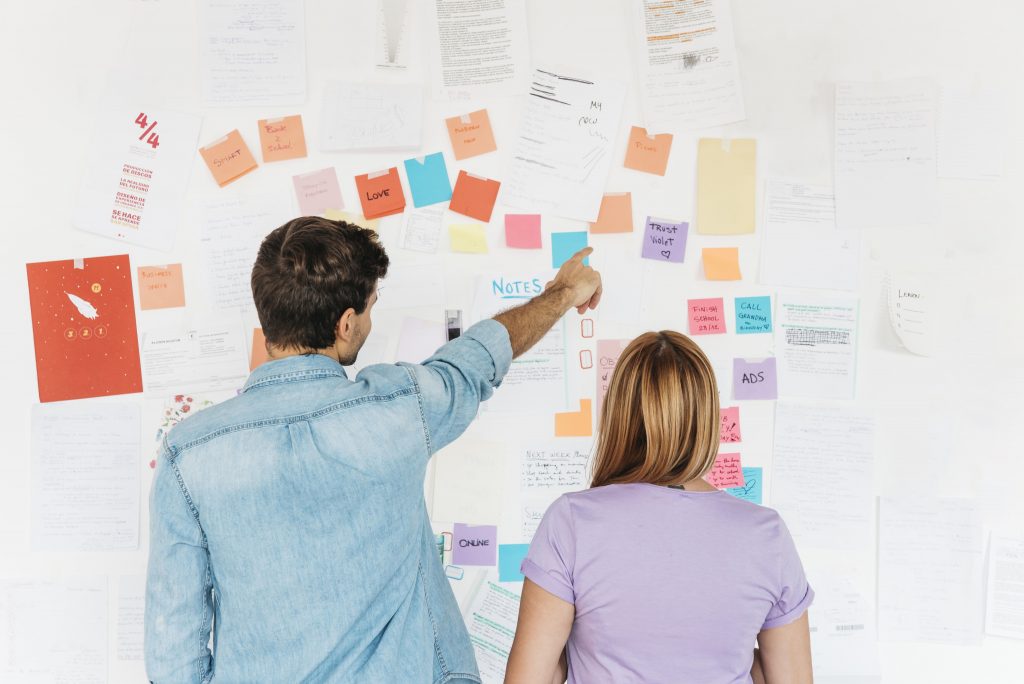 A strategy is the first thing to consider when creating a brand account on Instagram. Social media promotion strategy is an offshoot of the overall marketing strategy. If the latter is well-developed and crystal clear, social media presence will enhance your exposure, and bring you closer to the desired results.
Here are several effective strategies to take into account when working out yours. For inspiration, for immediate implementation, for consideration. No matter what variant you choose, any will yield results.
Be different & be notable
As there are no absolutely identical people in the world, there cannot be absolutely identical brands. There is so much content on Instagram for every taste. Brands do their best not just surprise their followers but literally stun and hold them tight. They excel in creating incredible things not to get lost in the ocean of existing content.
Even if it seems that everything has already been said, written, invented, there is also room for improvement. You can always do better. Think hard what separates you from other brands (there's definitely something), and demonstrate it in your account. It can be a visual presentation, tone of voice, unique categories, brand story, etc. Authentic brands (read Instagram accounts) are always in demand. People are fed up with monotony, so give them a gulp of fresh air, and they will pay you back (literally and figuratively).
Collaborate with Influencers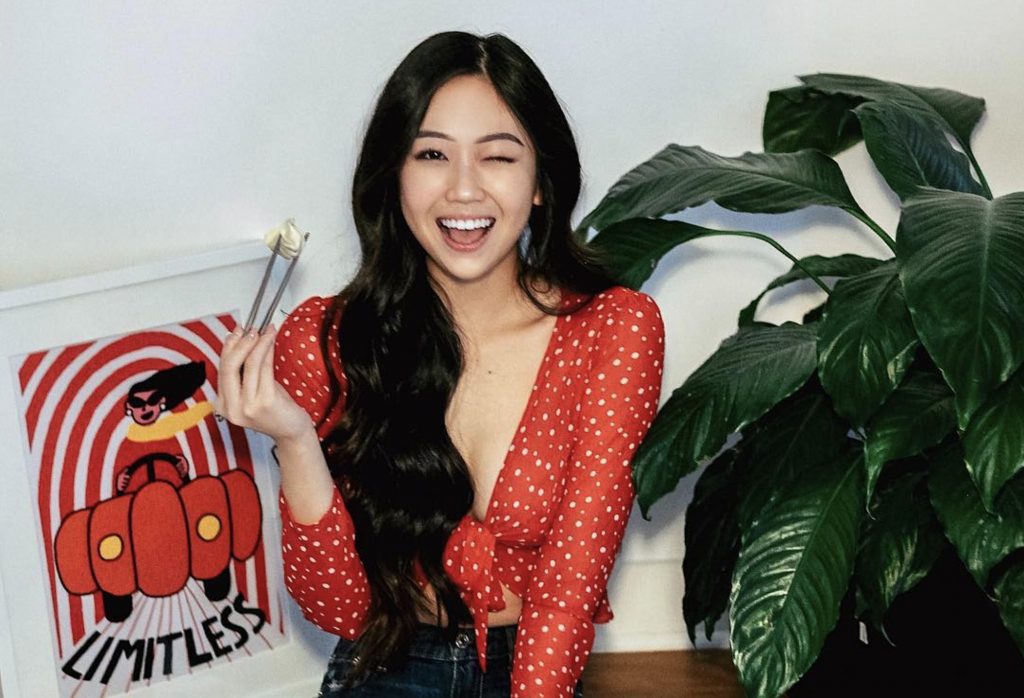 Influencer marketing is a much-touted form of marketing but this does not cancel its effectiveness. Instagram is overcrowded with influencers, so you'll definitely find those who are right for your brand: to match at value and price, and most importantly, to reach your target audience. Content creators know well how to correctly convey a message to their audience so that it hears and takes in everything.
Using trendHERO, you will definitely find a perfect match for your brand. With the help of this service, you can search for suitable opinion leaders specifying various parameters, check any Instagram account for the number of fake followers, analyze the content produced, get the exact ER, find out the type of influencer's audience, its interests and lots more. Sign in and get 3 checks + search for free.
It is crucial to choose the right influencer for cooperation, so that promotion is beneficial. Protect yourself from wasting time and money, and delegate this task to the proven service.
Compared to targeting, collaborations with influencers usually bring more leads. There are a large number of mechanics of working with bloggers: from humble mentions in posts to large-scale campaigns. This kind of advertising could be too costly but there are always micro-influencers who you can agree on barter. If you have doubts regarding influencer marketing, follow this link and find out how it works in 2020.
Support good cause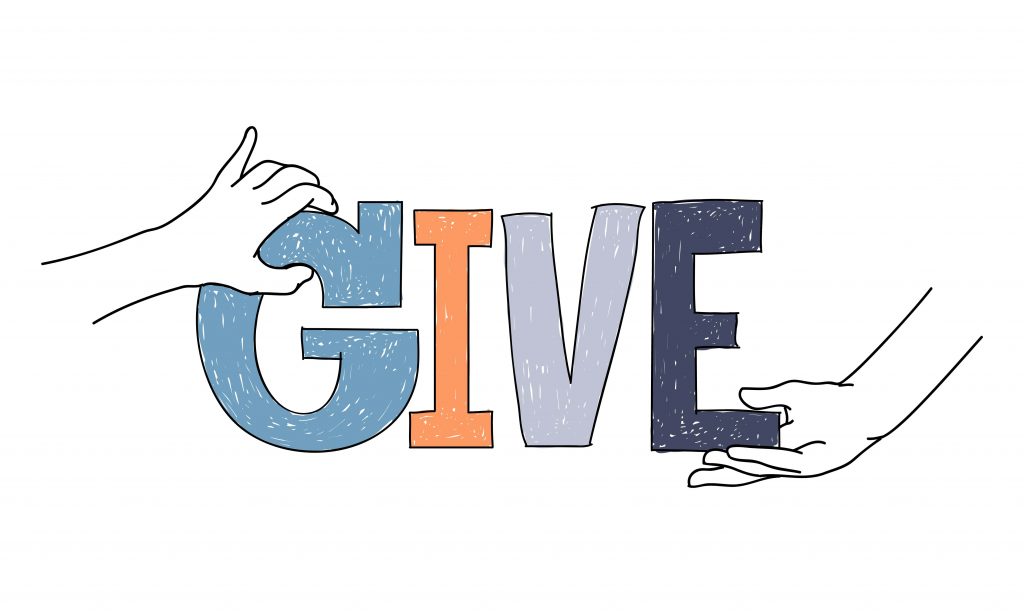 Opinions can be divided here: someone will say that it's not nice to go public about such things, when someone else will not find anything bad in the initiative, and support it. Those brands which are not focused on generating profit only but also do charity are worth dealing with. It's perfect when alongside promoting products, your brand will also promote the idea of helping those in need. It's important to find a non-profit organization that aligns with your brand values not to cause bewilderment among your followers. Everything should look natural, from the heart, and never be far-fetched.
Elaborate a content plan and stick to it
Even if you don't like to plan and think that spontaneity is power, you will have to. Social media requires a clear, expanded, structured plan to capture the attention and soul of followers. Sometimes you will have to wander from the plan to highlight a sensation or a trendy topic that has just popped up. Leave room for creativity and force majeure but keep in mind that a plan should be written at least for month in advance. Your publications should be different not to get followers tired. Include posts that sell, give educational value, entertain, and balance between them. To be always useful regardless of format, you need to think about the pain points of your clients – something that worries them.
I am not going to focus on editing photos and videos, it's obvious that they should be of the highest quality, look trendy and eye-catching. Content plan, by the way, helps to schedule shootings and other activities so that everything goes on time.
Consistency is key. If you have accustomed your followers to a specific publication schedule, do not disappoint them and do not make them wait.
Everything goes according to a plan only if you think it over well.
Entertain and coddle your followers
Contests, giveaways, games, challenges, quizzes, polls – everyone loves entertainment and gifts, regardless of age. Do not constantly stuff your followers with information, amuse them, and let them disconnect from everyday hustle and bustle. Launch entertainment related to your business and remember that the game is good when the reward is at stake. However, this is not always necessary. Sometimes, the best reward is to have fun in the process, and lift yourself the mood.
An increase in engagement and recognition of followers is guaranteed if you find the methods right for your audience. Give emotions – get sales.
Does every business need to create an Instagram account?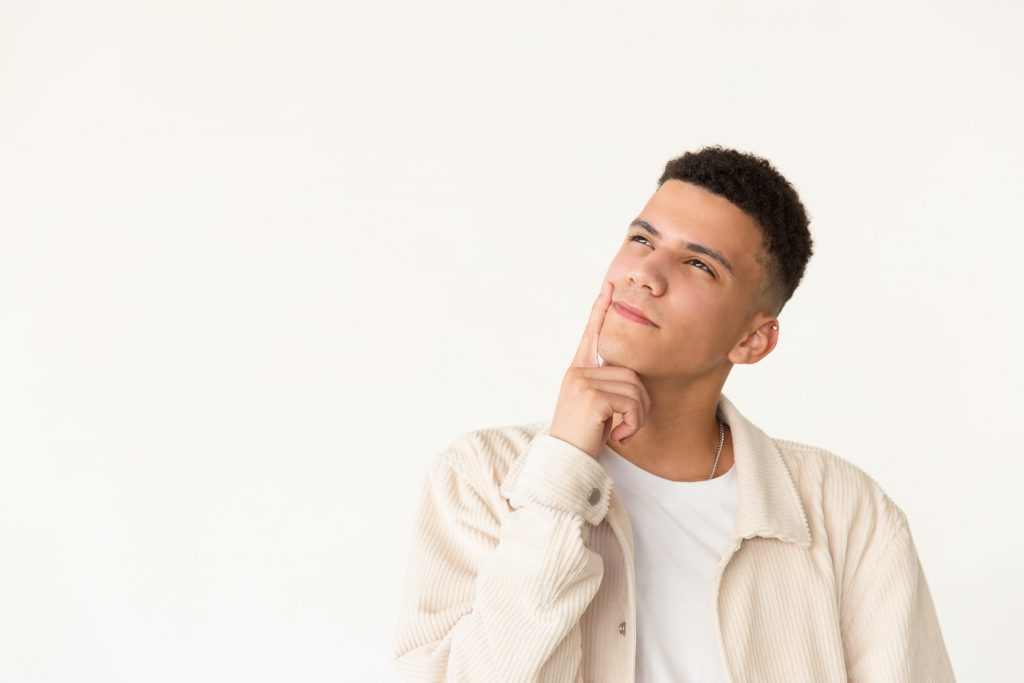 I'd love to yell a jubilant "YES!", and finish extolling the virtues of Instagram on this note. However, it's not that simple. Despite all the charm of this social network, not every business should create an account there. For example, if you sell materials for construction such as sand, crushed stone, cement or special equipment – excavators, lorries, Instagram is not your platform. Primarily because there is no your target audience there, as well as to show such products in a visually appealing way will be quite challenging.
Nevertheless, if you come up with an interesting presentation for such seemingly non-Instagram products, create an account. Give it a try but pay more attention to other channels of communication, anyway.
As for dangerous and prohibited goods – drugs, weapons, equipment for surveillance, I can also add to the list gambling, document counterfeiting services, prohibited financial products – all these are not advised to be noticed on Instagram. Firstly, this kind of thing is forbidden to advertise. Secondly, it is basically a social network about beauty, lightness, and a pleasant pastime. Products and services listed below will definitely not be in favor of the audience.
There is an opinion that Instagram is a successful platform for B2C, and, on the contrary, B2B has nothing to do there. Not true! If you have been convinced that your potential customers scroll through the feeds every day, you should definitely include this network to your marketing strategy. Again, it would be better to use it as an additional channel.
I'll leave here some examples of products and services that usually cats doubt on. Nevertheless, they have the potential to be noticed and find their buyers:
equipment for coffee houses, bakeries, beauty salons, clinics;
metal structures, stands, shop windows – your customers are sellers of shoes, clothes, stationery, and they hang up on Instagram;
if you provide legal, accounting, marketing services.
10 Popular Instagram accounts of brands and companies to follow for inspiration
Not a single brand that has already added social media marketing to their overall strategy has ever regretted. Let's have a look at enticing Instagram accounts created by brands from various industries that succeed in winning followers' hearts every day. May they become your inspiration and make your creative wheels turning to cope with it even better.

@airbnb

Airbnb is a far-famed online service for finding temporary housing in different countries of the world. Besides accommodation listings, the service also offers experiences to make a stay in this or that country culturally-rich. The main message of publications is acquaintance with real houses and apartments around the world, which you can rent.
The account of Airbnb is a source of travel inspiration: stellar photos of housing blending with images and videos of cities, nature, and just incredible corners of the world. Satisfied clients add liveliness to the account: Airbnb successfully implements UGC (user-generated content) to their social media strategy. Amazing images together with well-thought captions make you pack your suitcase and set off on a journey immediately.

@pantone

Photographers, artists, all aesthetes and beauty lovers rejoice in this account. Instagram profile of International research colour institute is a real delight for eyes.
Here you will find not only their famous palettes, but also collaborations with artists, graphic designers, photographers, and various brands. The main colour of 2020 is Classic Blue so the majority of posts are dedicated to it. Pantone account teaches what shades of the same color exist, the names of these shades, how to combine colors,etc.
Each shot of the Pantone account is a stylish image that let everyone to get ideas for color solutions for his own images, makeup, home decor, style, social networks.
In a word, this is a visual aid on how to live a vivid and flamboyant life.

@tiffanyandco

The dream of every girl is a box in Tiffany Blue color with a white bow. The account of Tiffany & Co perfectly reflects the simple and elegant style of the brand with a long history. They balance between high-quality close-ups, incredible short videos, and pictures of their eternal bracelets, earrings, necklaces, rings on models.
A recognizable brand color often appears in publications, of course, so that you never mess up.
Influencer marketing, special holiday campaigns, branded hashtags, incredible visuals – you can learn a lot from Tiffany & Co account.

@mcdonaldsfrance

Basically, McDonald's of all countries do pretty well on Instagram. However, a French account figures prominently among others, especially, because of visual representation. Instead of habitual photos of fast food and collages with branded yellow color, @mcdonaldsfrance uses world-known paintings, renderings, drawings, illustrations. Another distinguishing feature of the account is tweets about McDonald's, printed on T-shirts and sweatshirts, as well as adornment everyday things with branded attributes. Thanks to interesting graphic solutions and without

@danielwellington

Once you get to @danielwellington account, you immediately want to buy several watches. Founded in 2011, this brand of watches has been constantly popping up on the Internet for the last five years. Daniel Wellington actively promotes its products with the help of influencers, sending gifts to famous personalities, using affiliate marketing. On Instagram account, there are mostly photos of watches and bracelets on people of model appearance in different surroundings. When it comes to professional shootings, the items are photographed on the monochrome background with a main accent on the watch or bracelet. The company also features branded hashtags in each publication.

@origins

Origins is a care cosmetics brand of Estee Lauder Corporation, founded in 1990. It is widely known and dearly beloved in the world. Origins does not test cosmetics on animals, plants trees, and recycles packages. On Instagram, the brand looks bright and appealing. Short creative and catchy videos, training videos on applying care cosmetics, high-quality pics of products themselves or applied on beauty models or famous people, etc. Origins also shares current brand news, product novelties, care tips, and often encourages followers to join the conversation in the comments.

@jacquemus

Jacquemus clothing and accessories are simple lines, sophisticated shades and eye-catching details. Simon Porte Jacquemus is a thirty-year-old French designer who created his clothing brand in 2009 and called it the mother's maiden name. The Instagram account of the Jacquemus brand is run by Simon himself. Various shots from fashion shows and trying on, amazing pictures from everyday life, half-naked models, french nature, etc. Now and then Simon makes creative challenges, astounds with absolutely incredible pics, and shows his concern about problems in the world. It is truly amazing that the brand and the life of the designer so harmoniously complement each other.

@museumoficecream

It is a non-profit and informal museum, in other words, an amazing space for creativity and tasting marvelous ice cream. Their account on Instagram is an eye-candy without exaggeration. Museum of Ice Cream posts sweet pictures and videos with predominating pink color, share stellar photos of celebrities who visited the museum, publishes the comments of its admires. Basically, the account looks very attractive, vivacious, and, of course, sweet.

@fourseasons

The Canadian Four Seasons hotel chain has more than 100 staggering hotels worldwide. Its Instagram account is a collection of breathtaking photos of various hotels and locations they are situated in: dense forests, exotic islands, city centers, mountains. All the hotels of the chain are featured in this account, any location is tagged to make it clear for the followers. they adore implementing UGC to their social media strategy, so there are people on almost every picture in this account.

@deustemple

Deus Ex Machina is an Australian brand founded in 2006. The brand started as a motorcycle company, which history began with several assembled custom bikes. Now it is a culture: they make the custom and classic motorcycle models, and also launched their own clothing brand. @deustemple is an official account of Deus Indonesia. The pictures of clothes are blended with amazing shots of surfers gliding on the waves of the Indian ocean as well as bikers belting down roads. Naturalness and a little bit "wild" atmosphere permeate every picture and, thus, transmit the brand spirit.
Conclusion
Take advantage of Instagram to make your brand known, utilize creative techniques, and use your imagination to surpass yourself. I believe that your business has the potential, and you will succeed in growing it both on Instagram and IRL. May your account get as more organic reach as possible! Fingers crossed.