Could you think that brand ambassadorship is the most effective influencer marketing type? If sponsored content, event coverage, brand mentions, and product reviews are considered very effective by half or more of marketers, effectiveness from being a brand ambassador is confirmed by over 70% of advertisers. No wonder that many influencers would like to become a brand ambassador and get revenue or free products for their activity.
This article offers 19 simple steps on how to attract companies that adopt this marketing strategy and join other brand ambassadors.
Who is a Brand Ambassador?
A person who is hired or asked by a brand to represent it, its product, service or event is known as a brand ambassador. In fact, it is a person who advertises this brand in a specific way. Usually, companies choose influencers and true fans who support their brand and have a certain amount of impact on their followers. These people promote this brand or its product using different marketing strategies including social media platforms, emails, private communication, etc.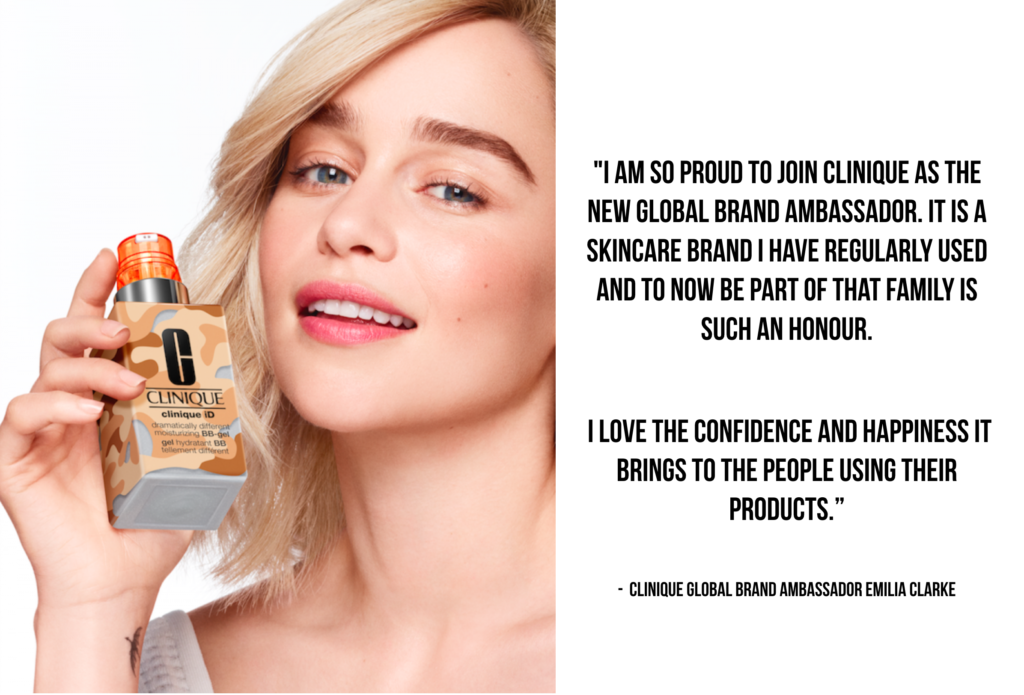 What do You Need to Be a Brand Ambassador?
It would be strange if everyone could become a brand ambassador. Unfortunately, not every person can represent a company from its best beneficial side, so there are certain requirements for a person who wants to become a brand ambassador.
Become an influencer or true fan of the brand
Companies invite influencers to this marketing strategy because they offer professional and polished content that appeals to a big number of people. Moreover, their engagement rate is clear evidence of the fact that influencers can impact the decisions of their followers, so any positive words about a brand can be perceived as strong advice. True fans are selected by companies for their loyalty since many of them appreciate the brand and use their products or services regularly.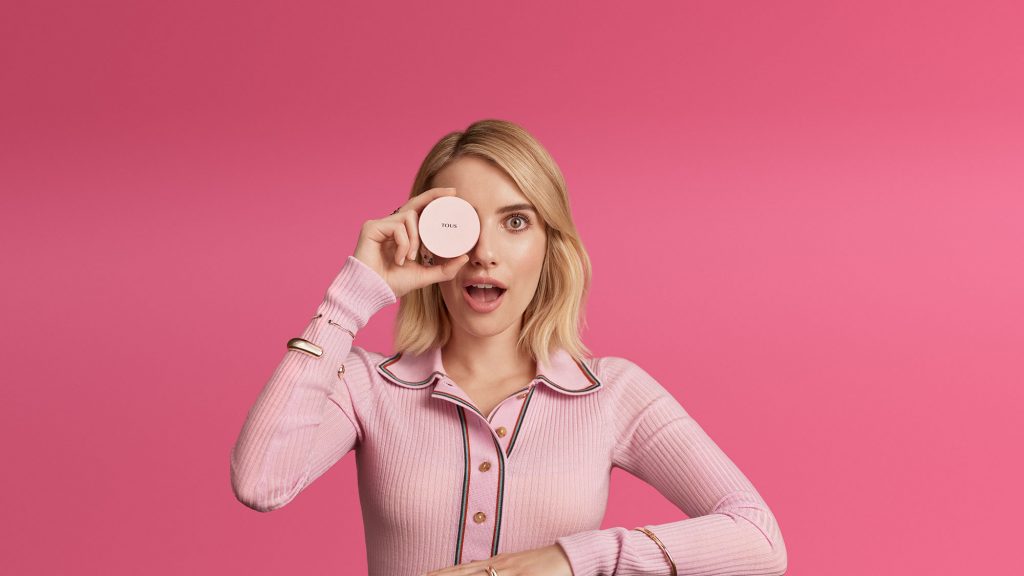 Build your audience
There is hardly a person selected to be an ambassador without a certain circle of communication. In fact, it is important to attract a target audience with similar tastes and values.
Sound motivated and enthusiastic
A brand ambassador is a person who should always be inspired by the brand promoted and sound friendly and motivated no matter how bad his or her mood is.
Interact with your followers
It is clear that an influencer should communicate with his followers and react to their comments, likes and saves. It encourages users to trust the person they follow and accept a viewpoint offered.
Provide high-quality content
Only interesting and appealing to user content can attract followers. Consequently, a company will approve or disapprove a candidate for an ambassador vacancy on the basis of follower number, engagement rate, and content quality.
Let's look at several successful examples of influencers who have become brand ambassadors.
Lauren Dimet Waters is a micro-to-mid-influencer with over 80k followers who have become an ambassador of Second City Style. She has an Instagram account with unique hashtags mention in her profile bio as well as a LinkedIn account where she describes her marketing experience.
Laura Coronado is another influencer who promotes a blog for women called Lollie Shopping. She has over 17k subscribers on Twitter, and powerful accounts on Instagram and Facebook. In her bio, she mentions that she is not only a blogger but also a marketing strategist and an ambassador of the Lollie Shopping brand.
How to Become a Brand Ambassador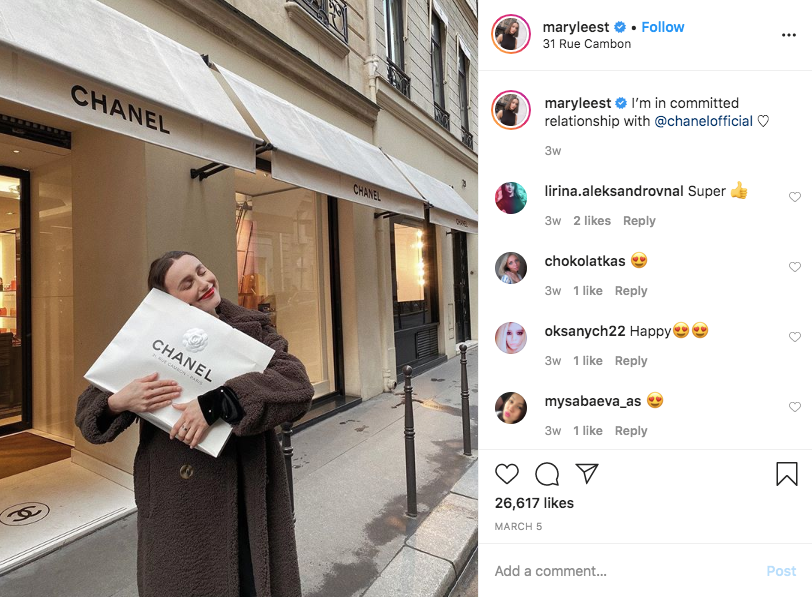 Marketing strategies from brand ambassadors differ greatly from standard ones. In fact, brand awareness is growing thanks to the 'word of a mouth', first of all. Moreover, information about a company is given in small portions and to a certain circle of people. It has led to the conclusion that brand ambassadors are divided into two types: online and in-person ones. The first ones perform their responsibilities via the Internet and use social media platforms, blogs, email for this purpose, while in-person company representatives work for the company benefit at different events, meetings, activities, etc.
This article focuses mainly on ways of how to become an ambassador for a company that works online, but some of the following ways may be suitable for people who look for a real vacancy of this kind too.
1. Make your social media profile compelling
It is difficult to say that an influencer is equal to an ambassador but there are higher chances for an influencer to get this job. That is why the online presence is very important for a person who wants to promote a certain brand into the masses. You should be an active user of popular social media platforms and work on your profile quality. Try to improve the following characteristics:
Increase your follower number and engagement rate;
Look for ways how to make content more appealing;
Build an image of your personality to become a brand;
Focus on the features that make you outstanding;
Support a positive feel of your account;
Make your avatar and bio detailed and interesting;
Make use of the hashtags associated with brands you want to be hired by.
2. Look for effective ways how to boost engagement
In fact, the engagement rate is one of the most important factors for a company to consider when it looks for an ambassador. Even if your niche is popular, it is important to interact with your audience in a unique way. Users should feel needed and they will respond to you with great comments and numerous likes too. Moreover, if you manage to build trusted relationships with your followers, your engagement rate will be always high.
3. Improve content quality
It goes without saying that every new post you add should be better than the previous one. They should be somehow connected with each other and represent the topic or niche you work in. Moreover, you should check insights and use statistical data on your previous content to analyze what posts have received the highest reach and response from the public. It will help you to develop the same or even more popular content.
4. Create a unique hashtag of yours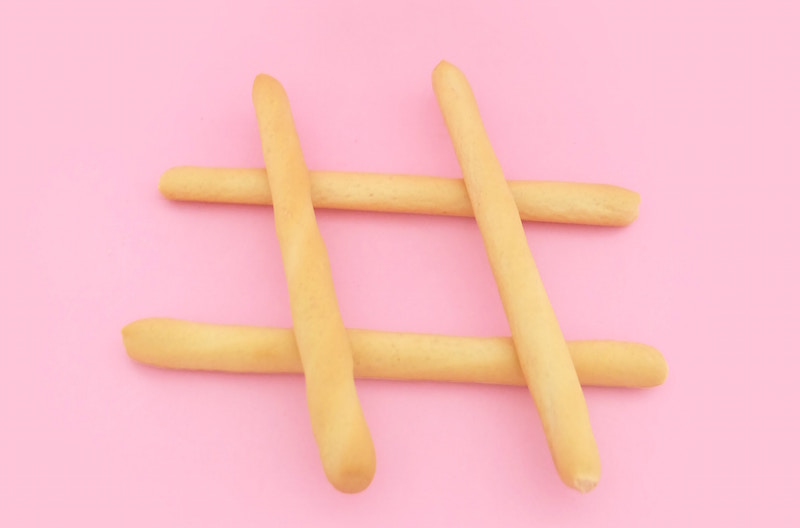 Since one of the main tasks for a future ambassador is to make his or her own brand, it is natural that you should have an exclusive hashtag associated with it. It will help other users find the content of yours and show brands your professionalism in this sphere.
5. Know your audience
It does not mean that you should know every user personally, but it is important to understand the location, age, gender dominating your followers, and a sphere of their interest, of course. Planning to cooperate with a certain brand you should analyze its current audience, compare it with the one you have, and develop content that will attract the type of people needed by a brand.
6. Develop an influencer profile and add it to popular services
One of the main goals for a potential ambassador is to become an influencer. For this purpose, you should select a certain niche, add content regularly, interact with your audience, promote your content. If you manage to achieve a level of at least nano-influencer, it is time to confirm your status and register influencer profiles on such networking platforms as Socialix, Socialstars, or Collectively Inc. Brands will get a possibility to check your profile and contact you if they like it.
7. Cooperate with small businesses for a start
There are more chances for a beginner ambassador to become a brand rep of a small even local business. Such companies do not have big budgets, but there are many of them and they look for micro-influencers first of all. It can be a good experience that will help to reach new heights later.
8. Work with brands that appeal to you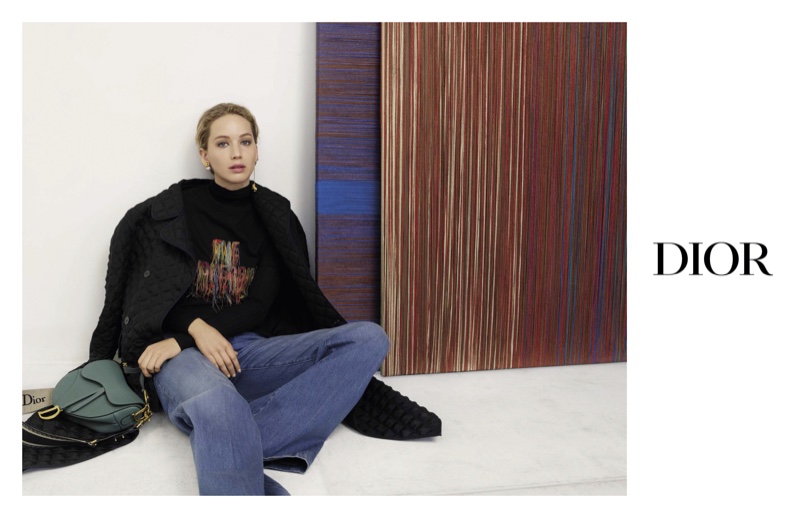 Naturally, money matters but it is not a reason to promote products you do not like much. It is not easy to sound convincing to others if you are not a true fan of the product advertised. Moreover, your followers will soon understand that you are not absolutely truthful and leave your account. Therefore, one of the most important things for a future ambassador is to work with brands he or she appreciates much.
9. Make your influencer work your passion
When a person decides to become an influencer, this activity gets an indispensable part of a person's life. Everyday posts, online communication, account promotion take effort and time, but it is important to enjoy this process to make it a quality one. Therefore, it should become your passion and there will be no difficulties in doing it.
10. Provide information about your influencer marketing experience
It is important to explain clearly that you are looking for cooperation with brands and contact information in your bio as well as links to sponsorship pages can be a direct sign. It is possible to provide a link to the LinkedIn account, for example, where you can mention your previous ambassador experience too.
11. Consider strong networking
Never neglect to make new acquaintances no matter where you are going or spending time online. The more people you know, the better it is for your influencer success. Nobody knows exactly what acquaintances will help you to adopt ambassadorship once upon a time.
12. Learn online marketing approaches
If you decide to take up an influencer job, you will have to learn marketing basics. It is impossible to attract a brand if you can't boost at least your engagement or social reach. A company would rather hire a person with marketing experience and one who follows the latest marketing trends. So try to devote time to reading blogs or watching online courses before you start your big project.
13. Avoid buying followers
One of the rough mistakes made by beginners in influencer marketing is trying to attract followers in an artificial way. Unfortunately, fake followers will never provide you the same high engagement rate as real ones, so there is no sense to waste money and time on that.
14. Contact the brand you wish to cooperate with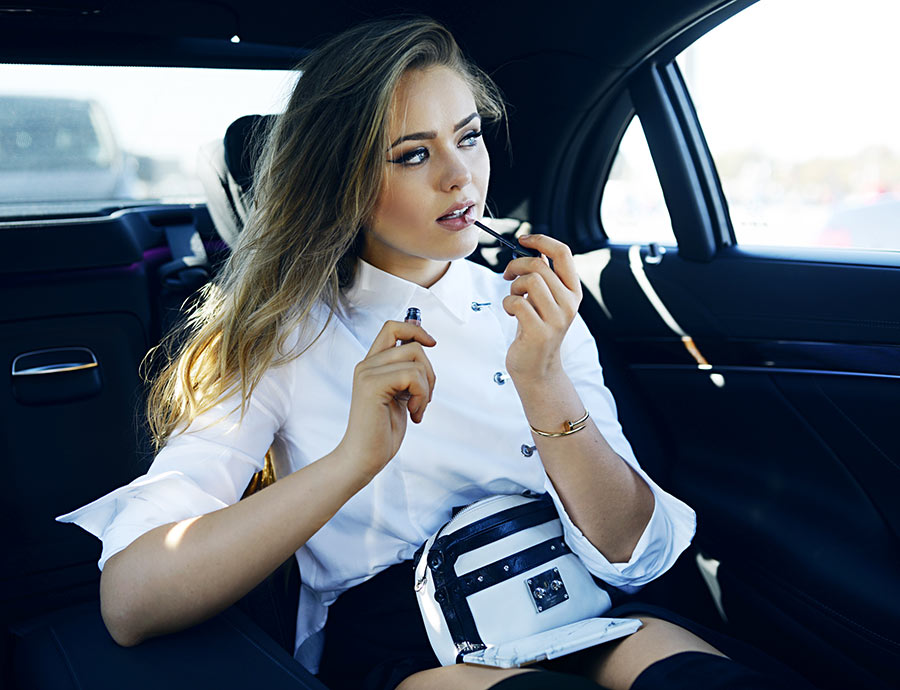 If you dream to work for a certain company and have prepared everything to be approved as a promoter for brands of this kind, don't doubt and contact it with the suggestion to analyze your profile and hire you as an ambassador. For this purpose, you can press the contact button on one of the social media accounts used by this brand and send a message. Don't forget to explain why you are the best candidate for this vacancy and provide examples of your previous work if there are any.
15. Make up a regular posting schedule
It is not a secret that successful influencers add posts on a daily basis or even more often. Moreover, it is important to add content at the time when your audience is the most active. Therefore, it is important to develop a posting schedule and special tools can be in handy in this situation. Even if you do not post every day, develop a habit to provide new posts regularly (every two days, once a week, etc.) for your followers to know exactly when to wait for another post.
16. Agree to work free of charge for the beginning
Fans of certain brands can become their ambassadors not only in exchange for monetary compensation but also for certain products or gifts made by this company. If you feel to lack the necessary experience but want to try to be a famous brand rep, agree to work free of charge for some time and later, you might be hired for a full-time job if you satisfy your employer.
17. Try to visit brand events held in your area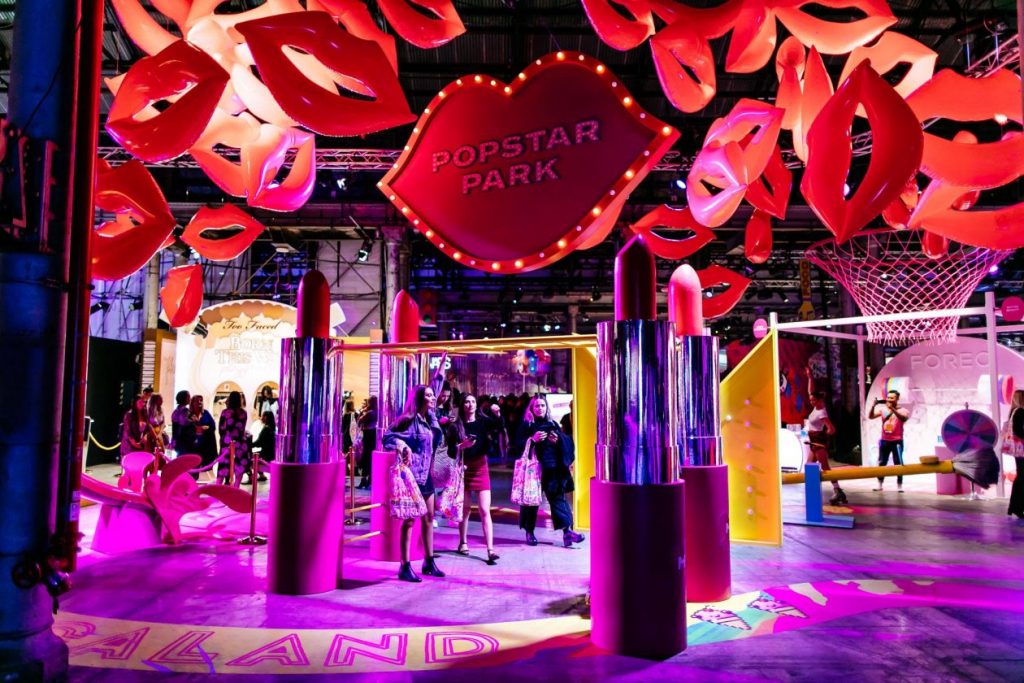 Not only online networking can be beneficial for getting an ambassador of this kind. If one of the brands you love organizes an event in your area, it would be strange not to visit it. Such brand shows are a perfect opportunity to get acquainted with necessary people. Even if you are not lucky to meet anyone, you can make a report about this event and who knows, this brand can be attracted by this activity of a true fan too.
18. Apply for an ambassador vacancy if there is any
It is not a rarity that companies add vacancy descriptions of online brand ambassador jobs on popular job-seeker platforms. Check the most popular job search websites and you might be lucky to catch such a vacancy too. You can apply for this job in a more traditional way by sending a resume as well.
19. Check influencer recruiting platforms
There are platforms created especially for the search of both influencers and ambassadors. They help companies to find the right people for product or service promotion. It is enough to register on such popular websites as Toluna Influencers, Vindale Research, and SurveyJunkie and your chances to become a brand rep will increase significantly. Moreover, you will get a chance to cooperate with global companies from the very beginning, so do not waste your lucky chance.
Read also: What Makes You a Great Brand Ambassador?
Conclusion
Being a brand ambassador is a responsible task but it is much more difficult to get this job. If you haven't achieved any true success as an influencer yet, it can be not easy to attract a company and convince it that you are the best fit. Therefore, we have compiled this list of hints what every person should do to become appealing to a brand and be selected from hundreds of other applicants as an official online brand representative.