Influencer marketing is getting increasingly more attractive for businesses as a way to promote services and products. For example, the vast majority of brands include this type of marketing in their marketing strategies (SocialPubli, 2019). In 2020, businesses plan to significantly increase investments in this type of marketing (Business Insider, 2019). Influential social media personalities can help your business, and for many marketers, this isn't a news flash or a novelty but the reality of business promotion in this day and age.
But what is influencer marketing really? Just take a look around you. We are living in a world of technology that penetrates all aspects of our lives. And yet at the same time, our need for personal interaction with other people doesn't just vanish but grows ever stronger. This dualism has become the basis of new brand-customer relationships. Businesses sell their products and services utilizing their customers' trust and admiration for social media trendsetters. This is what we call influencer marketing.
Since this type of marketing is nothing new, it's not a problem to find some information on what is and what it's about. However, there seems to be some serious lack of details on how exactly you should work with influencers and effectively use their reach. This article is an attempt at a more thorough study of the matter. Hopefully, it will help you decide how you can use influencers' reach for your brand's benefit.
Who Can Be Considered an Influencer?
Word of mouth is a truly ancient way of information exchange and free advertising. People have always enjoyed sharing their opinions, judgment, and advice. We recommend things to our friends and family, not because there is something in it for us. We do it because we care. And this is why we trust the opinions of the people we care about. Today, brands can use this trust to market their products.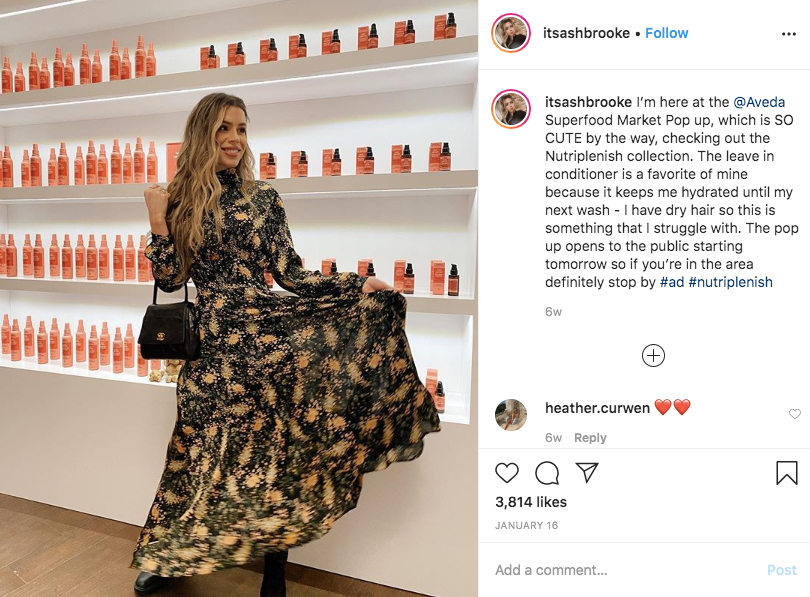 Influencers are social media users with well-established and often substantial audiences. They usually create a particular kind of content that targets those audiences and keeps them interested.
What makes an influencer stand out among other content creators? It's the ability to regularly generate high-quality content and interact with their following on multiple levels. The relatability of this content, the approachability of its creators are what makes people trust them and go to them for information.
While a sizable audience is important, it would be wrong to think that every influential blogger must have a multimillion following. Think of the world of social media trendsetters as a complex ecosystem. Bloggers with millions of subscribers are but a small part of it.
What's much more important is on-point targeting, established audience and high level of trust for the information offered. When a blog's owner posts sponsored content that goes in line with the general theme of the blog, it raises that content's credibility. As a result, people get interested in purchasing the recommended product.
By the way, don't confuse influencers with celebrities. The latter gain their popularity outside of social media and can apply their many talents offline. In the case of the former, it's their blog or video channel that makes them famous. They might not get great recognition in the offline world, but they do get a lot of love from their many subscribers.
What Do they Do?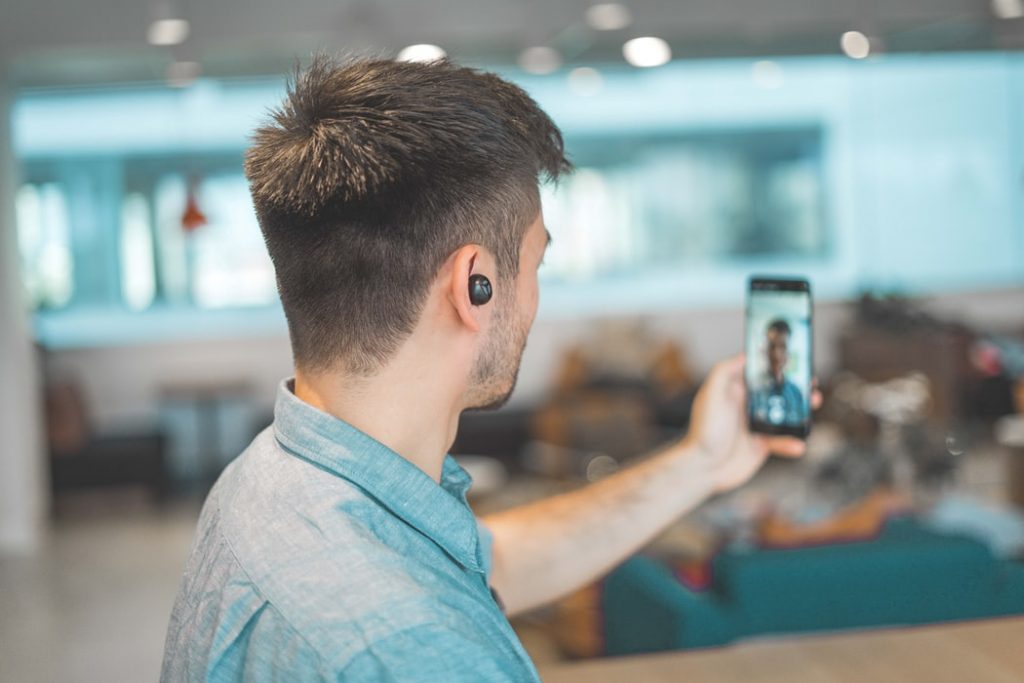 It seems like there is an influential and popular blogger for every facet in existence. But who are they really? What is it they do? What gives them such leverage and reach? First of all, it's important to understand that being an influencer is a job that requires skill, work ethic, and passion. The majority of top bloggers work hard to stay afloat and remain relevant.
So as they say, let's start at the beginning. What types of influencers are there and what do they do?
1. Bloggers
As the name suggests, a blogger is a person who runs their own website or online journal, where they post some kind of informative content and update it on a regular basis.
2. Vloggers
A vlogger has an active video channel and a dedicated community of followers. The majority of vloggers can be found on YouTube.
3. Ambassadors
An ambassador is someone who has been hired by a company to represent their brand in a favorable light. Ambassadors raise brand awareness, enhance its popularity and as a result, boost sales.
4. Creators
Creators generate original media content: photos, videos, art. They might not have a large subscriber base, but brands buy their content to use it for promotion.
No matter what kind of content all these people create or which format they choose, they can become brand agents. And lots of businesses realize how effective influencer marketing can be if done right.
Why Use Influencer Marketing?
All this is good and well, but why does it make sense to use influencers to market your product? What makes this symbiotic relationship so effective?
Well, the answer is obvious for anyone who watched the dynamics of influencer marketing trends during the past few years. The demand for this type of marketing has been showing steady growth and no tendency to slow down. Against this background, the dynamics of advertising with traditional media have been plunging dramatically.
Here are the statistics on interest in influencer marketing by subregion. As you can see, the demand is high in the most populated areas:
At the same time, Influencer Marketing Hub Survey shows interesting statistics. For example, over 60% of businesses are going to increase their budget for influencer marketing in the bearest future.
What does this all mean? It means that social media marketing proves to be significantly more efficient than other forms of advertising. What's more, it combines many of their advantages:
has all the attributes of native advertising. It gets organically incorporated into the general theme of a blog/channel so it's never too obvious or annoying;
includes all the benefits of word of mouth marketing. Subscribers look up to their favorite influencers, especially if they are rather young. They trust these social media trendsetters and defer to their judgment;
provides a high level of accuracy in terms of choice of the audience to interact with and influence. When you choose an influencer, you choose their audience;
offers real social media traffic. Marketers get motivated customers interested in their product and/or service;
provides quick feedback. Marketers can receive both the general idea of the audiences' reaction and specific detailed reviews of their products;
sponsored content remains on a blogger's channel for a while, which attracts more clients over time.
There is a large number of surveys and studies that prove the simple efficiency of this type of marketing. Here are some statistics for you:
product recommendation received directly from an influencer is 63% more effective than conventional forms of marketing. It increases the desire to purchase products by 40%.
for each dollar invested in influencer marketing brands get a profit of $6,5. 13% of marketers get $20 profit for each invested dollar;
59% of marketers increase their investments in influencer marketing on a yearly basis.
Why Influencers are Important for Your Business
First of all, because influencer marketing offers the highest return on investment (ROI). A Mediakix survey shows that the overwhelming majority of marketers find it comparable or better than ROI from other advertisement channels.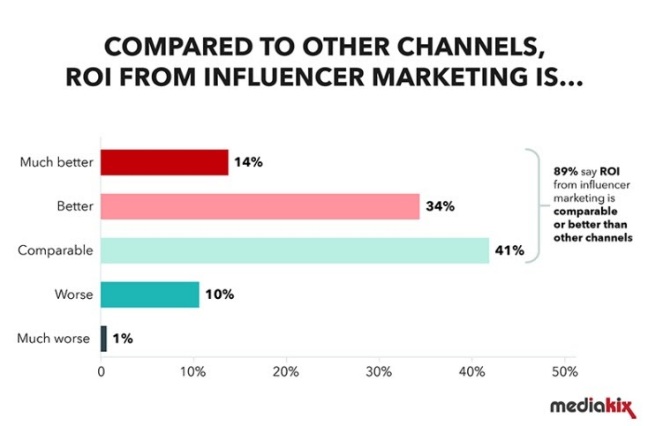 Influential bloggers play a significant role in bringing businesses and customers closer. They win people over. They motivate them to trust their judgment and model themselves on their favorite social media personalities. As a result, they put a lot of trust in recommendations offered by influencers. And however strange it may sound, trust is as much important for a customer as a product's price.
Find it hard to believe? Here are some more stats:
every fourth teenager puts more trust in influencers than traditional celebs;
today, 49% of customer decisions are affected by influencer recommendations.
Another thing that's great about it is the fact that by partnering with bloggers you don't have to worry about ad blockers or pop-up blockers.
Besides, Influencer marketing makes wonders when it comes to raising brand awareness. After all, once information about your product appears on an influencer's channel, it becomes available to all kinds of demographics.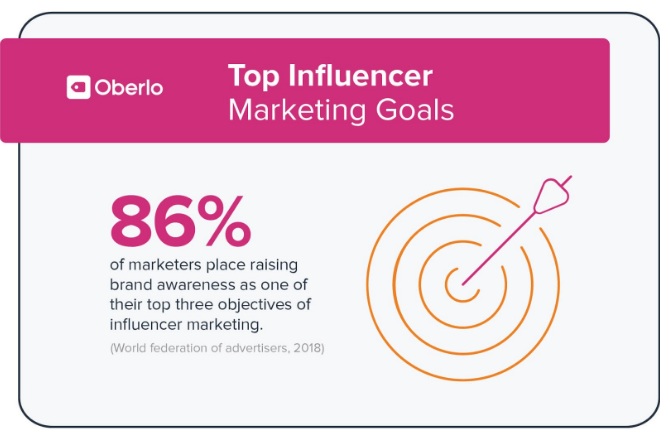 How to Get Influencers to Share Your Content
To build a mutually beneficial partnership with an influencer, you'll need a deliberate marketing strategy. needless to say, a great deal of preparation is required as well.
First, ask yourself a few important questions. What do you want to say on behalf of your business and who do you want to address? How do different audiences see you and how would you like them to see you?
Don't try to go to all social media outlets at once. Do your research to understand which social platform has a bigger chunk of your target audience.
How it works
Create a detailed brief (business data & analytics, your target audience, KPIs).
Make a list of social media personalities that can potentially become your brand agents. Maker a thorough analysis of their activities.
Create a tutorial.
Create a timetable for sponsored content.
Make a content plan.
Once that's done, make sure that your website is fully prepared both in terms of user-friendliness and functionality. See that all activity tracking and metrics tools are up and running.
How to start
Check your chosen blogger using trendHERO and get detailed analytics on more than 90 metrics (like engagement rate, audience activity, and more), that help you to make a choice.
Begin with establishing communication with bloggers you plan to engage in your promo campaign. There are online platforms where you can meet your potential influencers. If this doesn't work for you, contact them directly or via agencies.
Describe the ad assignment to your chosen blogger in great detail. Make sure you mention all the conditions of your partnership. This includes the conditions under which a sponsored post would be removed.
Monitor the execution of your assignment, suggest corrections if necessary.
Tips to make your marketing partnership productive
Always provide answers to any feedback and/or comments, even if they are unfavorable. Remember that every negative comment you ignore undermines the hard work you've done. Do not ask your bloggers to remove them. Be a professional and give adequate detailed answers. In case there's any truth in negativity, admit it and promise you'll do better. More often than not, this tactic works better than the best reviews.
When discussing your client brief with a blogger, ask them about their opinions on your ad content. By working on it as a team, you ensure the success of your promo campaign.
Diversify your promotional content to use different approaches to your target audience.
Think of promo codes incorporating your influencer's name/username. They can be used for discounts, extra services or any other bonus features. On the one hand, this will increase your target audience's interest in your product. On the other, subscribers will appreciate the fact their influencer cares about them. Win-win.
3 Brand Case Studies
Dunkin' Donuts Instagram micro-influencer campaign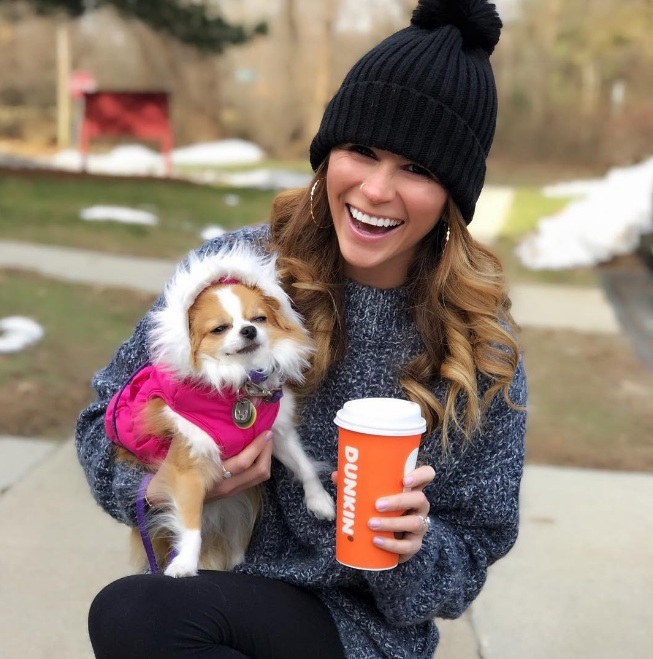 In 2018, Dunkin' Donuts launched a promo campaign. The massive chain of outlets that offer a variety of coffee-based drinks and baked products called it "Sipping is believing". The goal was to introduce its specialty espresso beverages to wider audiences. At the same time, the company planned to enhance its social media presence. The main target was the highly promising social platform of Instagram.
To reach these goals, Dunkin' Donuts marketers decided to engage nano- and micro-influencers. Basically, they were Instagrammers with relatively small followings (2 – 4 k subscribers). The choice made a lot of sense: albeit small, this kind of subscriber base tends to be much more active and dedicated.
The priority was placed on relatability, authenticity, and the warm next-door spirit. The majority of Instagrammers engaged in the campaign were young women. As a result, over a million followers were targeted, around 22, 000 likes and 1,000 comments were received. Engagement rate: 5.2%
Hilton hotels travel influencer campaign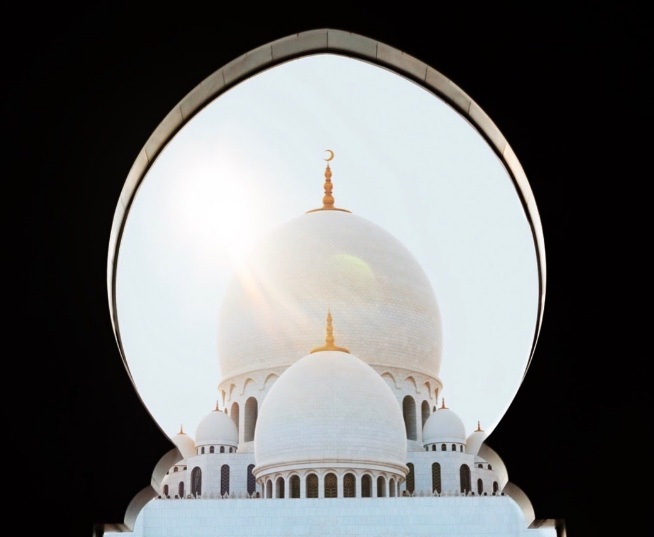 In October 2018 Hilton Hotels & Resorts started a campaign to raise awareness about less known world's destinations. The campaign was titled "Seven Urban Wonders of the World" and involved seven breathtaking destinations in OAE, China, Japan, Australia, UK, Hong Kong, and Austria. The goal was, of course, to not just reveal the urban cultural gems to more traveling enthusiasts. It was also to promote Hilton hospitality spots at said destinations.
The campaign involved mid-tier Instagrammers. The majority of the engaged travel bloggers had from 40. 000 to 100.000 subs. They all were experienced content creators and travelers. The choice was undoubtedly well-made. Travel bloggers of this kind create high-quality visual content that always keeps audiences compelled and motivated.
As a result, around 3 million followers were targeted, over 100.000 likes and around 2.000 comments received. Engagement rate: 4.62%
Gillette On Demand service campaign in Instagram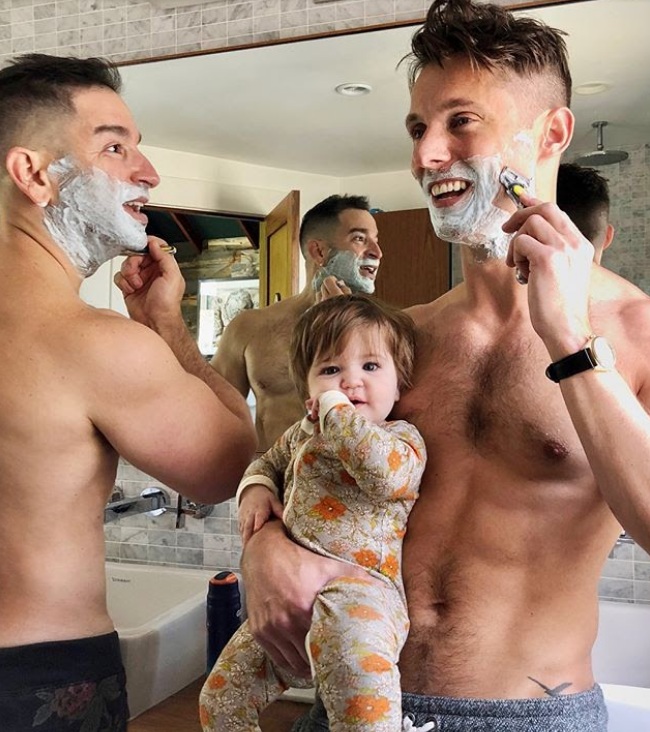 As the holiday season of 2018 was drawing closer, Gillette decided to win back the lost chunks of the market. In order to do this, the shaving products industry leader launched an Instagram campaign. Their approach was nothing new: Gilette went the well-trodden path and involved influencers with varied followings, from mid-tier to celebs.
The goal was, as always, to attract male target audiences. As well as female customers who would want to purchase holiday gifts for men in their lives. To do this Gilette engaged male athletes, gay bloggers, fathers. Family and personal relationships were the main themes.
As a result, nearly 13 million followers were targeted, around 500.000 k likes and 5.000 k comments received. Engagement rate: 3.1%
Conclusion
Do you remember the last time you were planning to choose a product or a service? A gadget, a vacation trip, a gift for a significant other? What was it that motivated you to make the final decision? Chances are it was a recommendation of an influential person you saw online.
Influencer marketing isn't the future of business promotion. It is very much the here and now. Thanks to using this highly effective promotion method, lots of businesses get to the top. And those who are too slow to keep up with the times lag behind and fall into obscurity.
Is this type of marketing good for your brand? Should you invest in it? Only you as a business owner can answer these questions, after figuring out what your brand awareness, sales, and value are based on. But here's a quick tip: more often than not, they are based on your customers.