Fake followers have been called a No. 1 concern among influencer marketers in 2019. 50% of advertisers consider spotting fake followers the main challenge of their work. According to Points North Group, 14% of marketers from the US and Canada spent their budget on fake followers in 2018 and 63% of this industry representatives admit having experience with fraud in the influencer marketing campaign. It means that fake followers check is one of the most important tasks for modern marketers.

trendHERO is happy to offer 6 effective ways how to define fake Instagram followers and prevent failures in your influencer marketing campaigns.
How to Check Fake Instagram Followers
When you just register on Instagram and start using it for your own interests, you are not interested in fake followers much. However, if you manage to reach an influencer level, you might once ask yourself 'how many of my Instagram followers are fake?' since they can be one of the reasons to discourage brands from working with you too. Therefore, every influencer should keep track of not only a follower number but also their quality. Fake accounts do not contribute to your influencer success, so you should learn how to understand who of your subscribers is fake and how many of them there are. We offer 6 effective ways to do that.
Use Instagram Follower Checker by trendHERO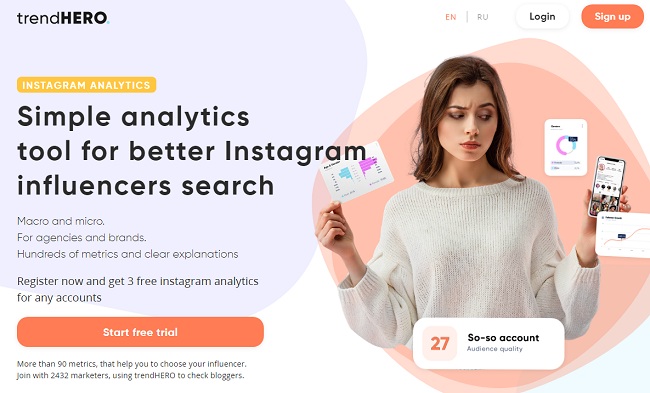 The easiest and fastest way to distinguish between quality audience and fakes is to use a professional account checker. trendHERO is an online platform where every user can register and get a necessary number of account checks based on the specially developed algorithm. Before you decide to check your own or someone else's account using trendHERO, you can look at the dashboard with examples of demo reports. If you open any of them, you can see not only a total number of followers and true engagement rates counted for an account but also a number of quality subscribers. The tool offers a very detailed audience analysis including:
Audience accessibility;
Audience authenticity;
Average like number;
Location, sex, interests of followers;
Follower and post-growth etc.
There are many important factors analyzed but in addition to a general number of quality followers, a user can also see a diagram displaying the type of audience (percentage of real, suspicious, commercial, mass followers and influencers) as well as find out a percentage of suspicious comments. It is a powerful tool that will provide you with hundreds of important statistics quickly and easily. It is enough to enter the name of an account to be checked.
Use an engagement calculator
One of the first things that help to determine a fake account on your subscriber list is the engagement rate. Even if this account has many followers, their engagement will be very low in comparison with general statistics. A good engagement rate is 5-8%, but the average rate is between 1 and 3%. If you use an engagement calculator to analyze one of the accounts and receive results that are below 1%, it is a sign to refer this follower to a fake list.
One more important point to consider is a very high engagement rate that is over 10%. It can also look very suspicious since it is possible to achieve such high results only artificially – using pods or so-called Instagram engagement groups.
Check who is liking the posts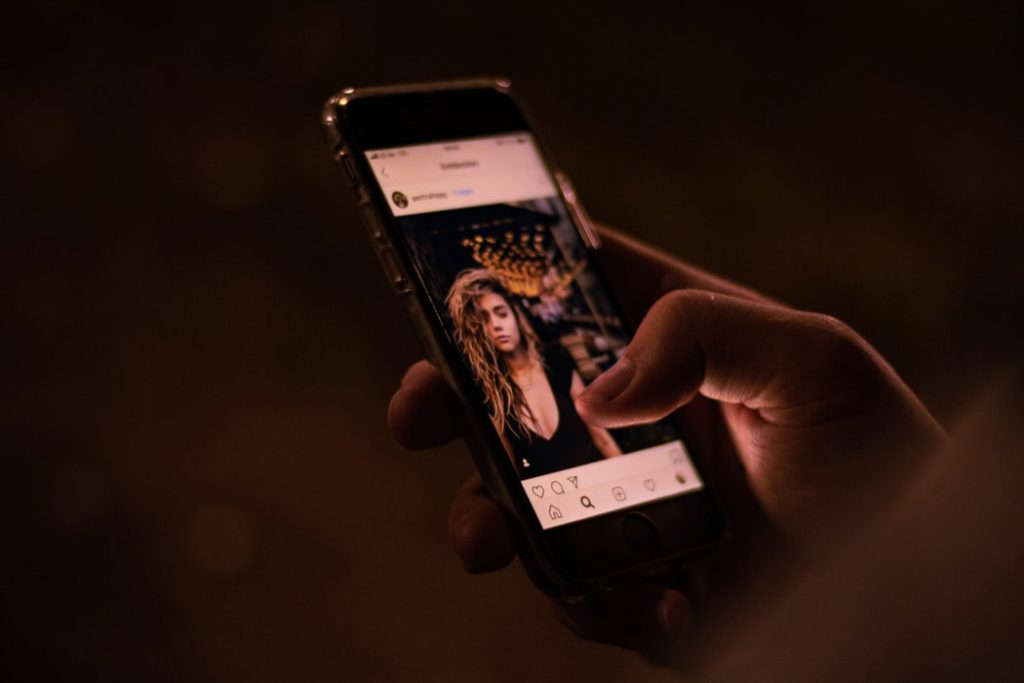 Every post added by a user receives a number of likes. It is possible to see who of your followers liked this post by clicking the like button. However, to understand what kind of account it is you should open a user profile and see how many posts have been added by this person. Moreover, you will check their frequency and quality. A look at the total number of posts will make it clear whether this account is fake too.
Check the comments and people who are leaving them
It is possible to make a fake follower check by analyzing the profiles of users who have left these comments. If your content is good enough, you will see not only likes but also comments from other users. Usually, fake accounts do not waste their time writing comments and it can be the first sign to consider. Secondly, if the content of the comment looks suspicious being too long or sounding strange, you can open a user profile and check the number and quality of posts added. One more thing to consider is the presence of comments to the posts added by this user. If you can't spot meaningful and insightful comments, it is time to doubt the realism of this user.
Check follower growth
One of the indicators to check when you look for fake accounts in follower growth. Normal accounts would feature consistency in this process attracting an approximately similar number of people within the same period of time. However, when there is a sudden increase in the number of followers followed by the same sudden drop, it is time to worry.
You may wonder how to check follower growth on Instagram. The easiest way to do that is to use the trendHERO web tool. The results of its detailed analysis provide data on follower growth too, so you can clearly see any unpredictable changes. Of course, a sudden increase in subscribers can be also caused by quality content that went viral, but it happens not often. Therefore, you can select new accounts from the list and check them to understand if they can be considered fake or you were lucky to attract real followers.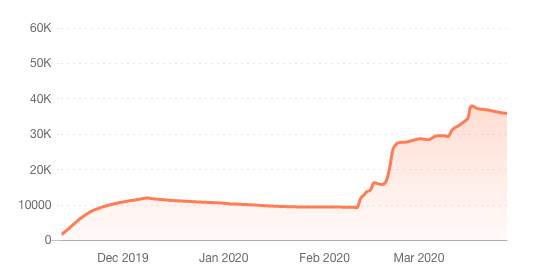 Ask the influencer
Many influencers have experience in cooperating with large companies and brands and they have much experience in determining fake accounts. It is possible to ask an influencer for help and provide the results of case studies faced. This experience of other influencers can help you understand what percentage of fake accounts you may have and you will get professional advice from the person who has already passed through all these challenges.
Why Сhecking Instagram Followers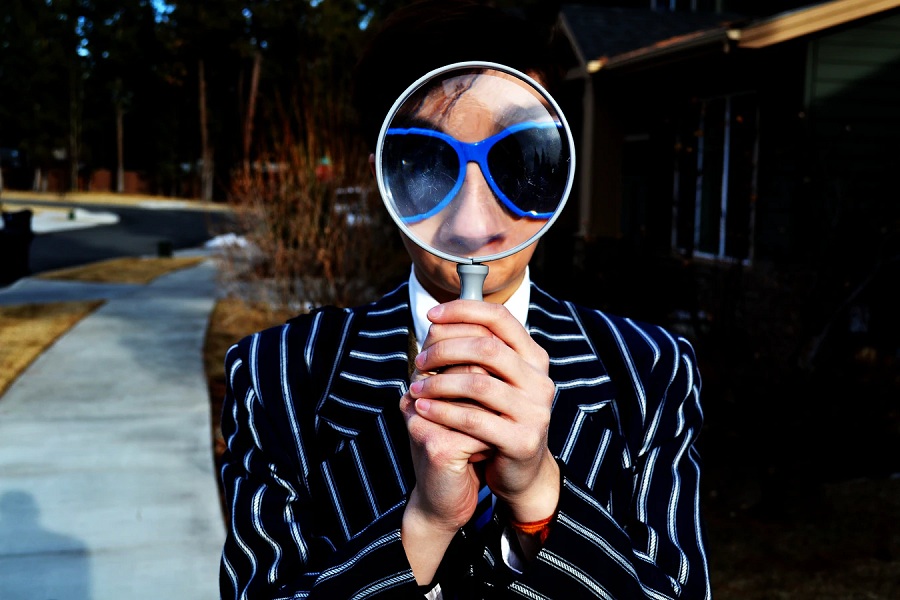 It goes without saying that many influencers enjoy the opportunity to cooperate with brands and earn money thanks to that. However, you can be selected by a company only if you meet certain criteria. The most important ones of them are engagement rate and followers. Brands are looking for influencer accounts that have united a bigger number of people interested in one sphere. Consequently, they are not ready to pay money to accounts that will not generate any leads. Fake accounts can be hardly called potential clients and they can serve as a distraction for companies. The last ones prevent hiring influencers when fake followers constitute a certain percentage of the total number. Therefore, it is important to struggle with fake accounts regularly and put more effort to define and get rid of them.
Signs of a Fake Followers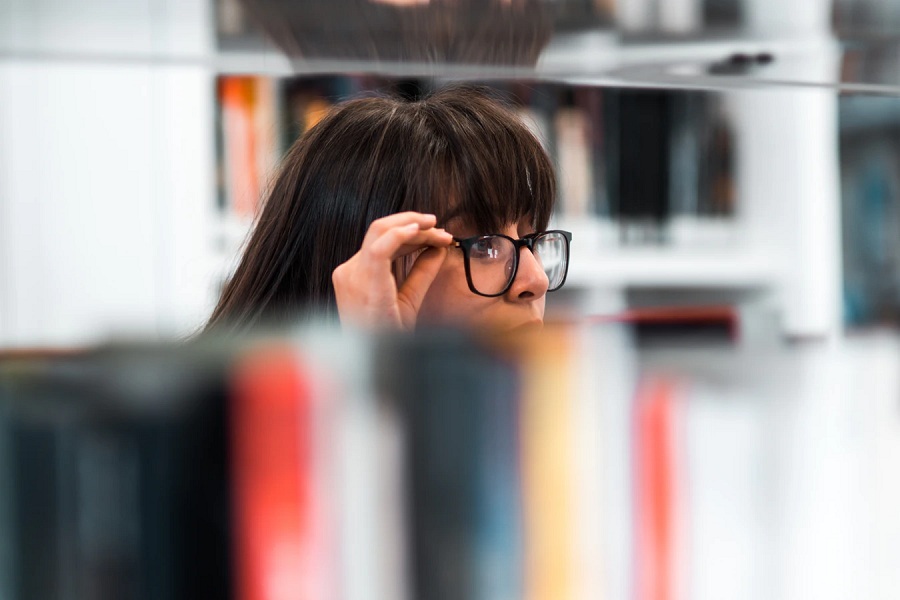 It is not a secret that most of the influencer accounts are overestimated by marketers. The reason for that is the statistics according to which fake followers can constitute from 5% to 30% of the total subscriber number. It means that any influencer strategy should have some percentage left for error and sometimes it can be very high. However, it is possible to foresee this error if you make a simple and fast analysis of follower accounts. You can easily spot fake accounts for the following signs:
Numbers look unusual
One of the most important features of trusted influencers is the ratio between the number of followers and pages followed. Usually, the first figure is several times higher than the second one. If you see a situation when the picture is absolutely different or these numbers are approximately at the same level, it is time to be suspicious. Trusted accounts tend to follow from 1% to 5% of other accounts in comparison with their follower number.
One more figure to consider is the engagement rate. Rates that are below 1% or over 10% say that it is time to look at this account closer – it can be a bot or a member of a pod.
Account activity is not stable
It is not a secret that every account has its own frequency of adding posts. Some people do that once a week, while others add content on a daily basis. Naturally, it is possible to make a pause in your posting behavior, but it will look like rather an exception than a rule. Fake accounts can be spotted by unpredictable account activity. They can add multiple posts during a day and then make a long break. The same goes for follower growth – any abrupt increases may be a sign of fraud.
Profile data is empty, hidden or copied
Biography can be another sign of fake users since they do not waste their time filling out this section. Some users simply hide any information about them from others, so even if it is empty, you will not be able to get that. Moreover, some bots copy the bio of other users, so you can check this fact if you have any doubts – enter it in Google Search and you will see if you are being cheated.
Comments are strange and spammy
Bots can be hardly compared with real people, so most of the comments they leave look like prepared phrases and quotes. They can be not suitable for the content or look like generic text that lacks sense. Moreover, fake accounts usually add the same comments to the content of different accounts and their artificial and clumsy features can be easily distinguished from real feelings and emotions.
Why People Buy Followers?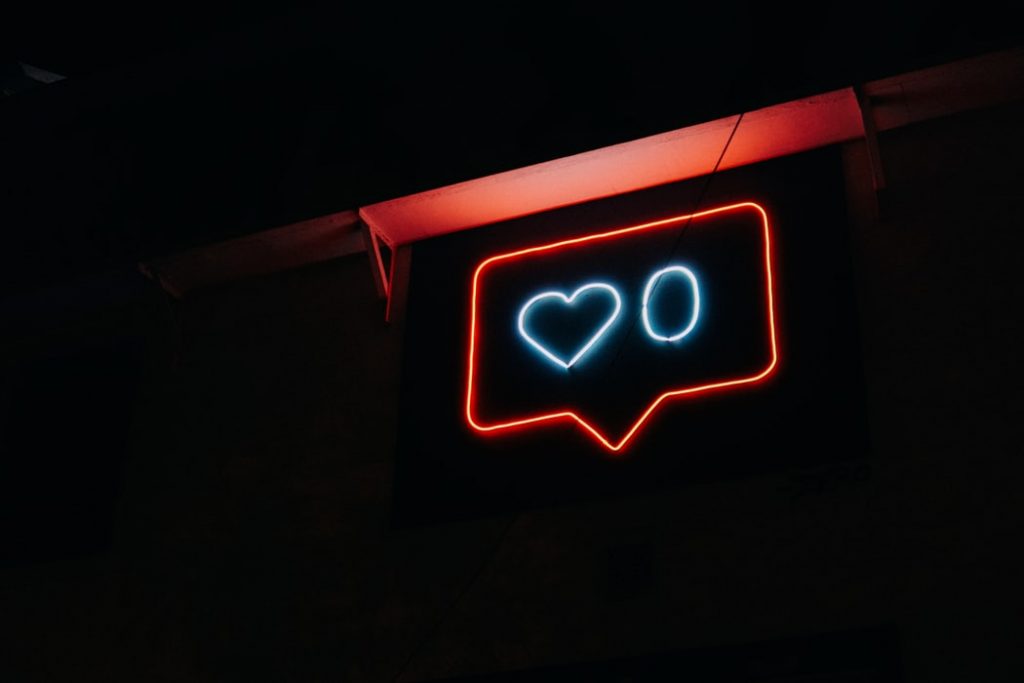 Not all people understand what sense there is to pay money to people who will join your follower number. Naturally, only a limited number of people can create engaging content and attract followers in this way. However, many people would like to become influencers and earn money from brands for their so-called 'advertising campaigns'. One of the distinct features of an influencer is a follower number, so users spend funds to collect a necessary figure on the list and start earning on that.
Of course, you may spend millions to attract 10k and more followers to become a mid or macro Influencer. Not everyone has this money, so people manage to collect a certain number of followers in more natural ways and purchase the rest to achieve the dream figure.
One more reason to buy followers is to show others how popular you are on social media. There are people who wish to be admired and it is one of the ways to achieve that.
Undoubtedly, it is possible to buy followers and create an appealing influencer account, but it is very easy to understand this fact too. Fake followers will never be engaged with the content they are not interested in, so the engagement rate of such accounts will be very low. Consequently, there are few chances that companies and brands will be interested in such influencers too.
Conclusion
Fake followers are a milestone of the way to influencer success, so if you value your achievements and status, it is important to get rid of such accounts. That is why every influencer should be able to understand how to define fake followers and try to outnumber them with a bigger number of real subscribers who will boost their engagement rate.