Social media influencer marketing has been picking up steam big time. There are so many people who call themselves influencers now that weeding out inauthentic and fake accounts becomes increasingly hard. At the same time, influencer marketing is quickly becoming a priority when it comes to marketing strategies. And with a good reason, too. According to statistics collected by Oberlo, over 90% of all marketers find that this type of marketing is effective. But how do you avoid dealing with inauthentic accounts? How do you use influencer marketing to your business advantage? You analyze influencers.

While social media marketing might seem quite uncomplicated on the surface, it might be in fact more challenging. You need to be very careful about who you partner with and what kind of content you put out. Once your potential customers notice blatant advertising in your content, they'll turn around and leave. Many content creators are aware of that and that's why their followers are very loyal.
Some of them focus on certain narrow niches, which brings their audience engagement to an even higher level. These influencers can offer a loyal, highly engaged target audience and that might be just the thing you need for your campaign.
Finding a content creator who will effectively promote your brand, however, might be more difficult than it seems. The good news is there are actionable tools that allow evaluating the effectiveness of content creators, their content, and their audience for your brand. And that's exactly what we are going to talk about here.
Why Instagram?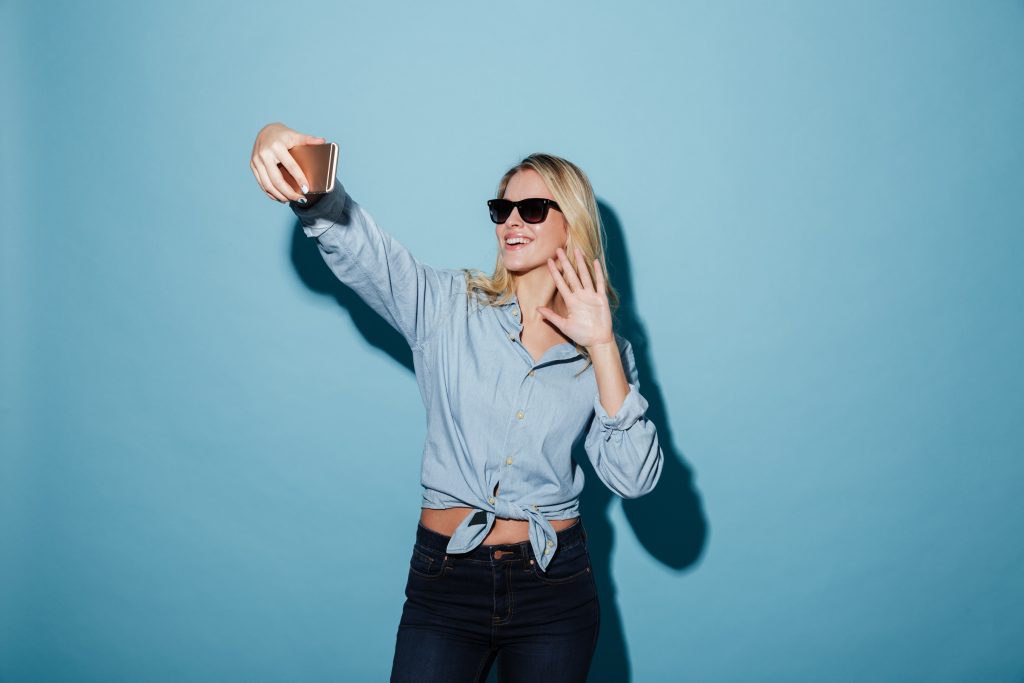 The role of social media in our lives keeps growing. Almost half of all the people on Earth use social media on a daily basis. So it's hardly surprising that brands want to take advantage of this trend and attract more customers using social platforms. Influencer marketing has been one of the most attractive opportunities for brands over the past few years, especially on Instagram.
Sure, influencer marketing isn't an Instagram-specific thing; influencer marketing strategies can be, and are, successfully implemented on other social platforms. However, the steady growth of interest in the platform says that more often than not marketers opt for Instagram to launch promo campaigns.
Why should you analyze an influencer's Instagram profile?
Again, influence marketing is on the rise. The number of Instagram influencers grows day by day. Marketers get increasingly interested in partnering with them to raise brand awareness and promote their products. It's not all positive, however. While the opportunities both for content creators and brands are great, there is no lack of pitfalls.
Lots of content creators want recognition and brand deals but not every one of them is prepared to do what it takes to build an engaged and organic following. Some use shortcuts by buying fake followers, likes, and Stories views. Needless to say, content quality and interaction with followers are not a priority in this case. At the same time, marketers need authentic content and highly engaged audiences they simply won't get from an Instagrammer with a large but fake subscriber base.
And that's not the only issue here. Even if your Instagrammer is completely authentic with real followers it's not a guarantee they are good for your brand. Their following might not include your target audience. They might be located in a region that has little to no interest in your product. They might not have any idea of what they are going to promote and how.
All this doesn't help you reach your marketing campaign goals in the slightest and as a result, you will spend time and money for nothing. Leave alone the fact that partnering with wrong influencers might actually do quite a lot of damage to your brand reputation. This is why it's crucially important to perform a thorough analysis of every influencer you would potentially like to collaborate with.
How to analyze influencers for your brand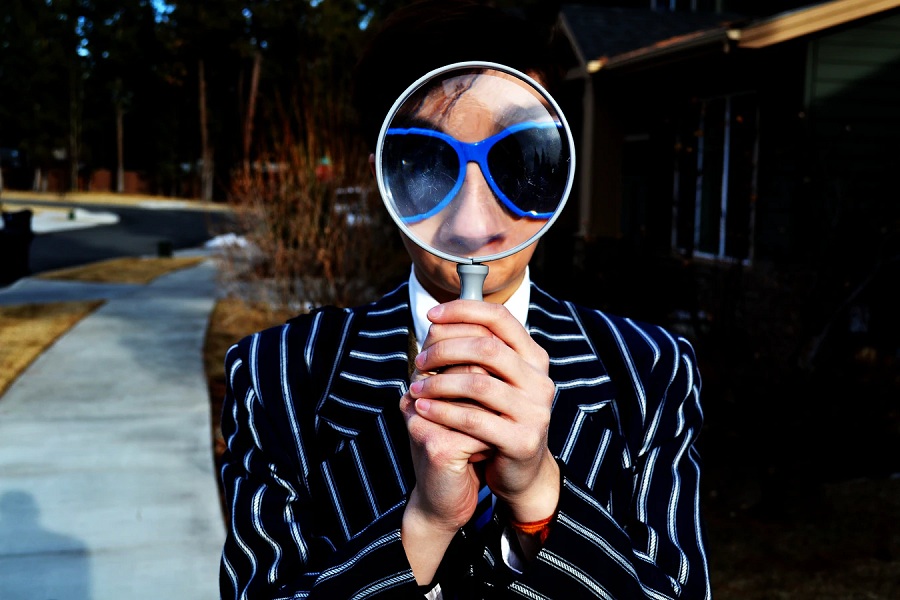 When you plan a collaboration with a content creator, there are a lot of things to consider. Unless you take time to do a deeper analysis of an influencer's profile you are bound to face at least one of the following issues:
undefined target audience. Your brand's potential customers must be within an influencer's target audience;
influencers who lack an understanding of what they are writing about and who they write it for. In this case, their content is going to be inaccurate and/or inadequate;
subpar, copy/paste content.
trendHERO is a way to avoid these issues even before you go ahead with a thorough analysis. Here are a few things you'll have to consider.
Have a clear idea of your customer profile and journey
To find the right influencer you need to understand your potential customer. Who are they? Don't be satisfied with socio-demographic data only. Have a more detailed picture of the key segments of your target audience. What are their values, interests, financial capacity, occupation? This will let you understand who can be a perfect partner for your marketing campaign.
Look for influencers among your customers
Pay closer attention to active users showing up in your comments and interacting with your content. If they share your brand values and are genuinely interested in the life of your community, they might be great to partner with. These people will be passionate and sincere about the content they make if you give them a chance.
Define campaign goals
What are your marketing campaign goals, what is it you want to achieve? Bolster your brand position on the market? Raising brand awareness? Increasing sales? A sponsored post created by a celebrity might raise some brand awareness, but will it boost your sales?
And don't forget that a number of followers matter only when you know there is your target audience among them.
Launch a marketing campaign with an aim to attract more influencers
After selecting a few influencers you would potentially want to collaborate with, study their content. You have to come up with a format that will fit right in organically. Product tests, unboxing, gifts, contests, giveaways, etc.
It would be a good idea to establish a long-term relationship with a content creator.
Make sure that your brand values and influencer content are a perfect match
Finding out whether your brand values correlate with your chosen Instagrammer's content is very important. What is your policy regarding strong language? Do they match your image of a millennial mom/coffee lover/fashionista/budget traveler, etc?
Micro-influencers are better than celebrities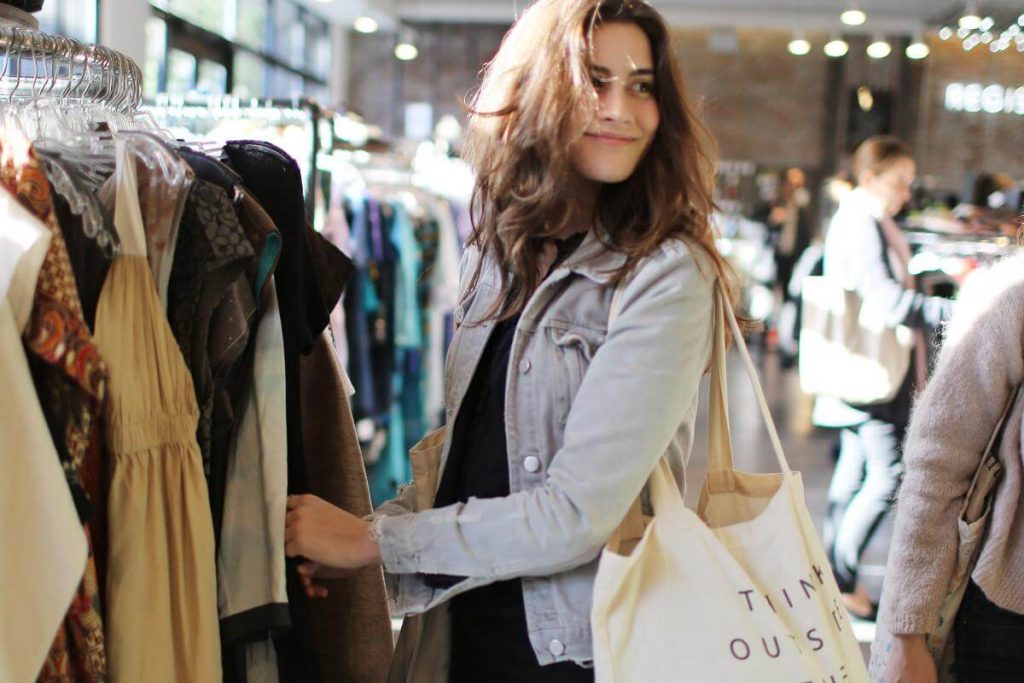 Don't just limit your search for an influencer to Instagrammers with multimillion followings. Smaller content creators have an important advantage, which is a strong influence on your TA decision to buy your products. They know their own niche quite well and they are well-loved by their followers thanks to honest reviews and opinions. So what if their following is friends and family only? Their content will always be seen as authentic and trustworthy.
That being said, let's see the criteria you can use to do an influencer analysis.
1. Reach
This may not be the most crucial factor but if an influencer had access to your TA, your marketing campaign will be more effective. Otherwise, there's always a risk that you spend your marketing budget to reach people who are not interested in your products or services.
A content creator with a small but highly engaged audience who occupies a niche similar to your brand's mission and values will always be more effective than Instagrammers with large followings. Smaller audiences interested in a certain narrow topic are easier to engage.
Compare your audience's interests with those of the influencer that you want to buy advertising from using trendHERO.
2. Authenticity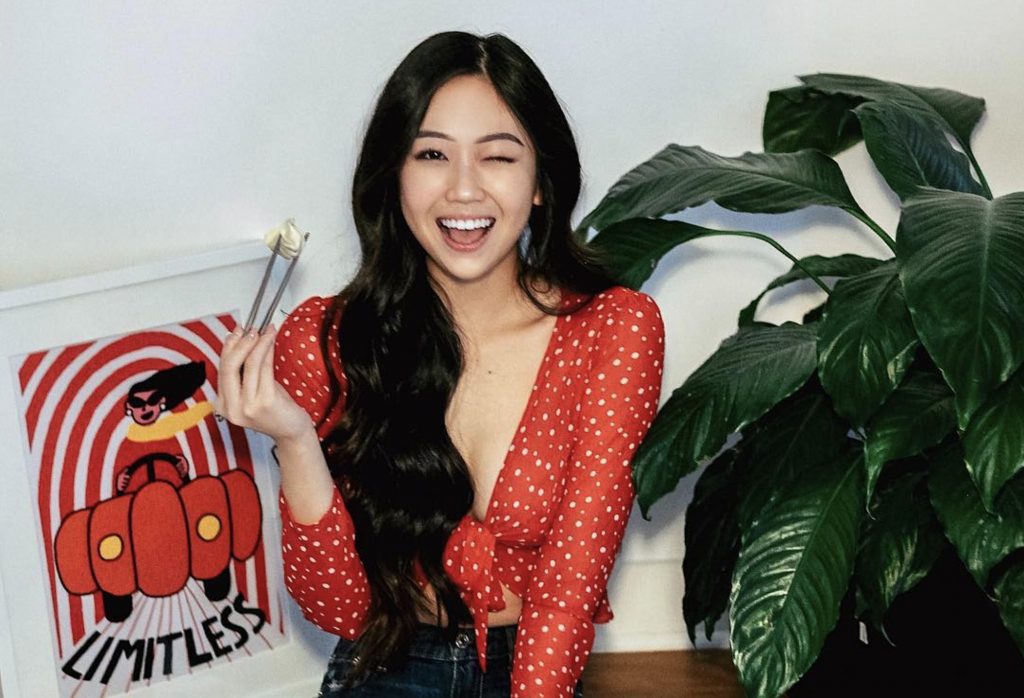 Instagrammers with predominantly non-commercial content are seen as more authentic and inspire more trust in their followers. People will always prefer reading personal engaging stories to lifeless ads. There is always this temptation to ask a content creator to write a detailed review. However, this will never be as effective as a sincere story about their experience with your products or services.
3. Follower engagement
A large number of followers doesn't mean that all of these followers visit the content creator's profile daily or show any interest in it whatsoever. What you need to evaluate is the quality of engagement. Would you call the way an Instagrammer interacts with their audience naturally? Do followers show a great deal of positive attitude to them during this interaction? All this will affect the way followers react to sponsored content promoting your product.
Engagement rate is one of the most important metrics to pay your attention to. The higher it is the more their followers will be interested in what they have to say about your product. Note how often they post content and what kind of content gets most interactions.
Analyze the quality, growth, and engagement of influencer's followers using trendHERO.
4. Relevancy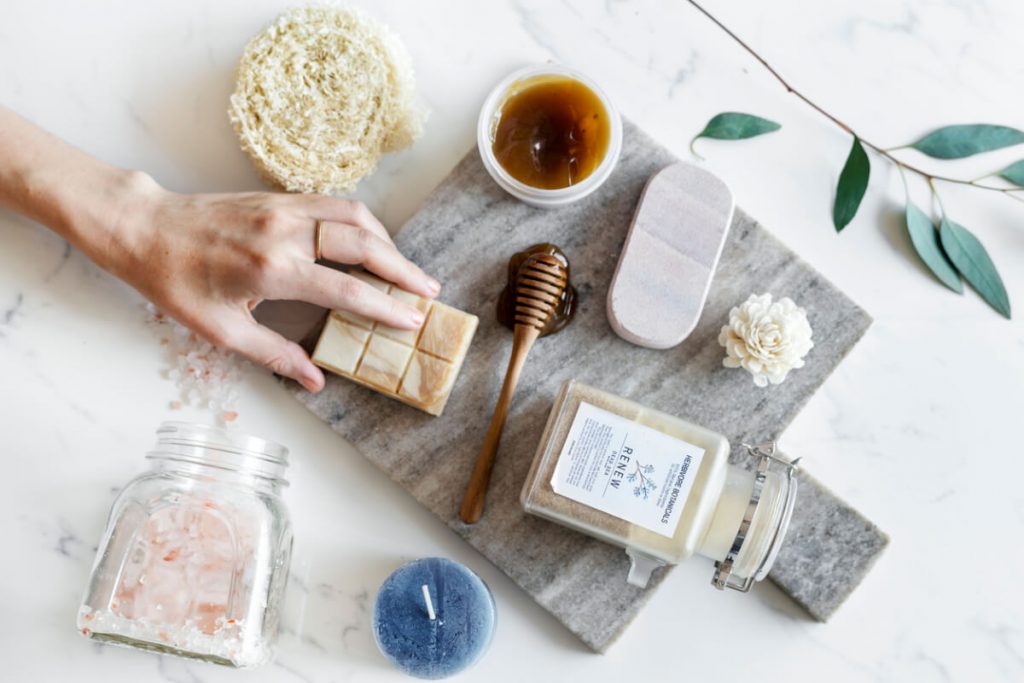 You must make sure that the content an Instagrammer generates correlates with your brand's tone of voice. In case your brand has a lot to do with fast food or sweets, it might not be the best idea to look for influencers that are all about a healthy lifestyle. On the other hand, sports products or nutritional products might be just the thing.
More often than not the level of relevancy if a certain influencer content is easy to see just by checking out their profile and reading their posts. Take your time and see what kind of content they generate for a couple of weeks or so. If you like what you see, if they are consistent in posting content that's actually relevant, they might be what you need.
5. Inauthentic activity
First of all, pay attention to the number of subscribers/number of interactions ratio. Sometimes the discrepancy between the two numbers is so great it jumps out at you. However, it's not always that easy to notice.
Check their account for fake followers. They are usually empty accounts with no profile photo following a large number of other accounts.
Analyze sudden spikes in interactions. Look for the average number of likes on recent posts then check the content that was posted a week, a month, half a year ago.
The same number of likes on each post looks fake. As a rule, personal photos get a great deal more of attention and interactions.
One-word or emoji comments usually mean fake interactions from bots.
6. Content quality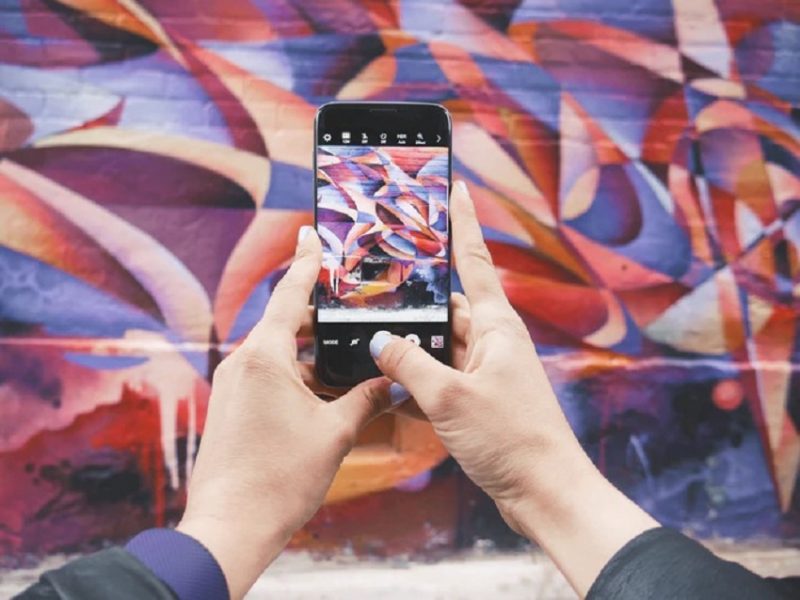 Make sure that all visual content is of high quality. Does the influencer get their visual content from a photo and video stocks or creates it independently?
Check the text content. How do they express themselves? Is everything clear and easy to understand? Are there any spelling issues?
What kind of themes does a content creator like to discuss? How relevant are they?
How many sponsored posts are there/how frequently do they post sponsored content?
7. Analyzing influencers with trendHERO
trendHERO is a useful online service for analyzing Instagram profiles and revealing inauthentic activity. It allows checking any accounts out of 30 million available, including standalone bloggers, commercial accounts, and regular people. All in all, it's a simple but powerful tool that offers detailed information on a large number of metrics you can't check out using Instagram features. Interestingly enough, it's useful not only to marketers but to bloggers as well. This is where content creators can get information on what they should write about to have a higher engagement rate and who they should collaborate with. And this is where marketers can check just how high-quality (or low-quality) an Instagrammer's following is.
To show you how it works, let's analyze the Instagram profile of Huda Kattan. Huda is one of the most popular (if not the most popular) Insta beauty bloggers with a huge following of over 45 million.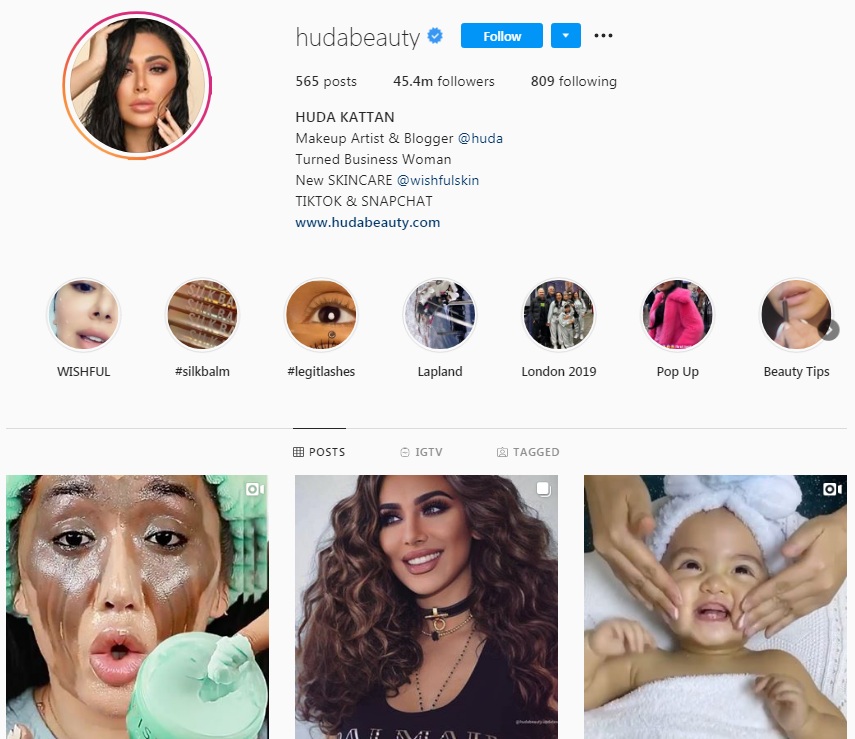 Starting a search is easy – you just type an Instagram account name in the search field and it redirects you to the page with all the analytics results you need. The first thing you see is an influencer's card with the basic profile statistics.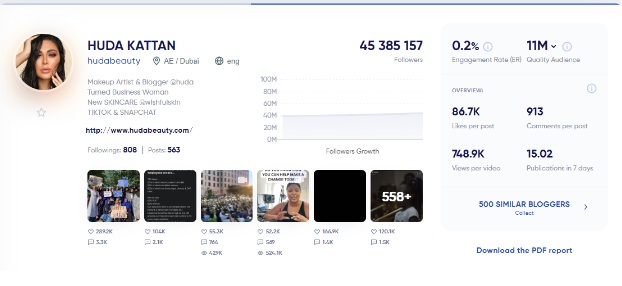 One thing we can note straight away is a low engagement rate for this number of followers.
1. Checking for fake followers
The service conveniently offers you to see what audience type you are dealing with. You can easily see how many followers are real and how many are most probably fake. As you can see, Huda's stats show that only 20% of her following is authentic and over 70% are suspicious. This might mean bots and fake followers. The rest of the subscribers are mass followers, brand accounts, and other influencers.



By the way, there are additional stats for more details. Reachability is the share of mass followers. In this case, it's 94% – very high. More often than not this means that the majority of followers will hardly notice a sponsored post on their feed. Note that Huda's audience authenticity is at a low level of 24%.


2. Checking demographics
Demographics show two important factors: presence/absence of any inauthentic activity and influencer's target audience. It's worth noting that there is no large discrepancy between the number of subscribers by location and the number of likers by location. It basically means that the majority of likes on Huda's posts are authentic.



And as for target audience, you can easily determine it just by looking at the country, town, age, and sex of followers:



Interestingly enough, the majority of Huda's subscribers are men, while the majority of likers are women:



Audience location is important, especially if you own a local brand that will most likely not garner much interest in followers from other places and countries.
There is also some very useful information on the audience's interests. The service analyzed not only @hudabeauty profile but also who the influencer's subscribers are following. It's extremely helpful for those marketers who want to have a better understanding of their target audience.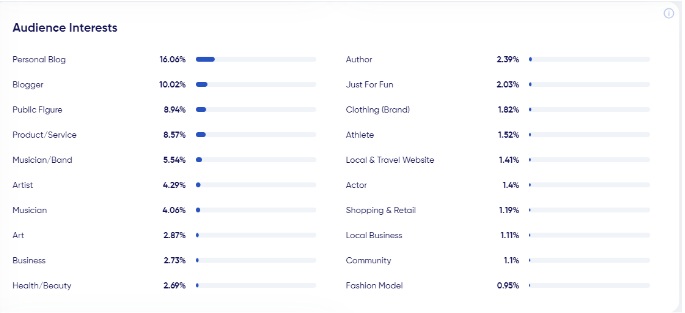 3. Analyzing growth
This is yet another important metric to look for. Any sharp spikes in followers' growth usually indicate giveaways or mass followers. As you can see, Huda's account has no growth spikes to talk about. Both her followers and followings growth have been increasing steadily since the beginning of this year. Giveaways aren't what Huda Kattan is famous for.


4. Analyzing content and comments
Here's another interesting metric that shows the subscriber/likes ratio. Posts with tagged mentions are highlighted in light blue. Here you can see the subscriber activity in terms of likes. It seems that the highest percentage of subscribers likes Huda's posts get is at 34%. This means that the majority of likers are unsubscribed to her account. Quite a typical situation for popular influencers with large followings and low engagement rates.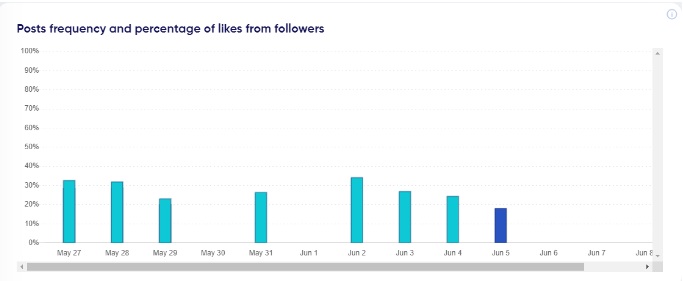 Comments by type is an interesting metric that tells you a lot about how much an Instagrammer interacts with their audience. The real/short comments ratio is another indicator of audience engagement. Note that the majority of comments on Huda's profile belong to real people and the blog owner. Unfortunately, the level of interaction with audience is low. But then again, this is also normal for Instagrammers of this size.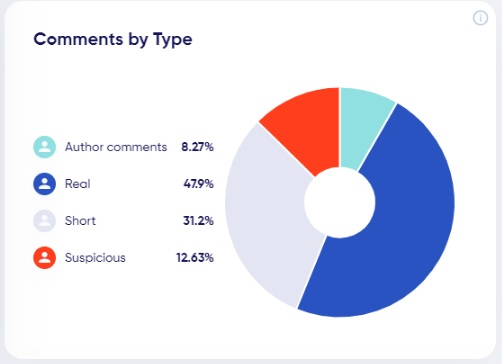 Likes/comments spread. The optimal number would be between 40% and 100%. There's nothing wrong with that; people love some posts and hate others. You'll know that something is wrong when the spread is too low. This normally means that there's inauthentic activity on all posts. If it's the other way around and the spread is too high then it's likely there's fake activity on a few of the posts. Huda's likes spread is just a little bit too high, which might indicate some inauthenticity going on, but nothing egregious.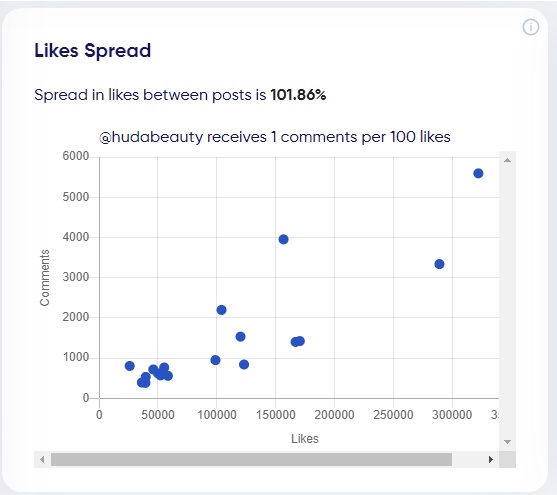 5. Analyzing mentions
You can also see who an Instagrammer mentions in their posts. In fact, it's a great way to track sponsored content and see which brands they were partnering with or are partnering with at the moment. This definitely will help you decide if you want to become yet another sponsor or look for a different content creator.
A lot of mentions on Huda Kattan's profile is of her other accounts. Which is absolutely okay if an influencer wants to promote their own brand and/or another thematic blog.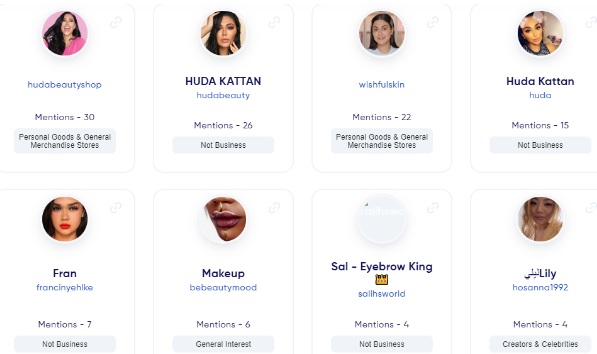 Conclusion
The number of influencers on Instagram has grown dramatically over the past few years. Up to 80% of smaller content creators use the platform to post and share content. Instagram has a great impact on the customer's buying habits.
If you include these simple but very effective analyzing methods in your marketing strategy, you will be able to choose the Instagrammer your brand really needs. What's more, your brand loyalty and brand awareness will grow at a fast pace. After all, utilizing content creators who are right for your brand proves to be much more effective than the majority of traditional marketing methods.
Yes, not all is sunshine and rainbows on this market. The issue of inauthentic follower activity runs rampant. But this doesn't mean that it's impossible to ding an authentic influencer. The majority of Instagrammers, especially those in the category of micro- and nano-influencers, put great value on their reputation and personal brand. They respect their partners and brand deals and the positive effect of such collaborations is much higher than usual.
At the end of the day, it's for marketers to decide whether they want to trust an Instagrammer or not. In any case, it would never hurt to be careful and perform a thorough analysis, both manually and using online services like trendHERO.