Microinfluencers are the main force of social media marketing at the moment. Could you think that a person who is considered to be a microinfluencer recommends products or services at least once a week? Moreover, 52% of these people treat influencer career as a great option to earn money, while 99% of their audience trust their advice without any doubts. Many popular companies such as Fiji, H&M, McDonald's, and hundreds of others used to turn to or continue ordering marketing services from personalities who impact their audience and this tendency will only keep on growing. But what is a microinfluencer? How they contribute to the growth of companies and earn money on advertising? How can brands find and collaborate with them? Answers to these and many other questions connected with this type of IG marketing are provided in this article.
What is a Microinfluencer?
A person who has got a social media profile, adds posts regularly, and has attracted the following between 10k and 100k people is called microinfluencer. Instagram influencers are divided into several tiers and this one has the second smallest following.
People who have achieved a status of microinfluencers managed to cultivate a great community not only by being focused on a certain niche and posting interesting content but also by interacting with their audience. As a result, they feature a higher ER than profiles with a bigger number of subscribers and attract brands that take advantage of trusted relationships with their audience to promote themselves and company products.
How Many Followers Does A MicroInfluencer Have?
According to different sources, IG users who belong to the 'micro' category can have a different number of subscribers starting from 1,000 people, but the appearance of the term 'nanoinfluencer' has changed these frames which start from 10k at the moment. The maximum amount also ranges between 50k and 100k. It means that users who did not reach the threshold of 10k subscribers belong to the nano category, but it is not surprising when they are called microinfluencers too – in fact, frames between all the tiers are quite approximate and vague.
MicroInfluencers vs. Nanoinfluencers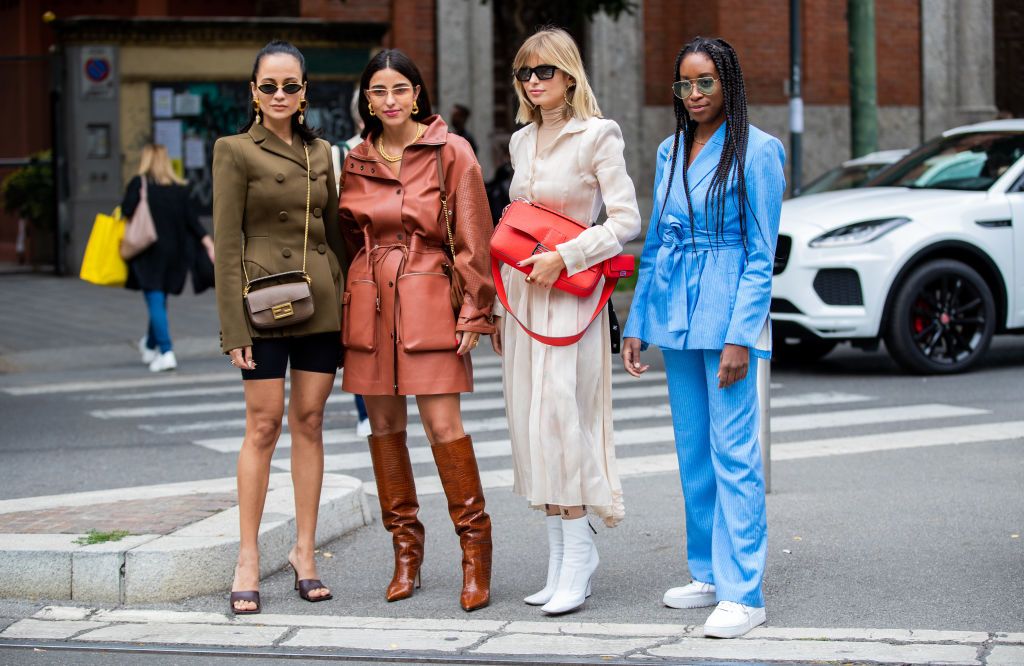 As it was already mentioned, previously there weren't influencers with the prefix 'Nano'. Brands have been focused on bigger audiences and preferred celebrity accounts, first of all, to increase awareness. However, when marketers have found out that they can reach a more specific audience and get a higher ROI thanks to smaller tiers, both micro and nanoinfluencers have become a powerful marketing tool. However, how do these two tiers differ? There are several things to consider.
Followers number. Undoubtedly, nano is a smaller quantifier that means that these are people whose subscriber total quantity is between 1k and 10k people. The 'micro' status is associated with the accounts with around 10k-100k followers.
Engagement rate (ER)
Both these tiers can boast a higher ER than three others, but still, nano representatives take leading positions in this race – around 7% in comparison with 5% characteristic of the microinfluencer group.
Reach. First prize in this nomination can be given to the second tier since the community is counted in tens thousands already, so companies can reach a much bigger number of users cooperating with a smaller number of Instagrammers.
Target. Both these tiers can boast more specific communities in comparison with larger ones, but nanoinfluencers are still focused on a more narrow topic in the niche selected and it allows brands to target their potential leads more effectively.
Brand interest. Despite the fact that interest in nanoinfluencers is growing, micro-accounts still take leading positions among marketers and companies. They are thought to be the most demanded advertisers on IG and get the biggest number of offers from brands.
How Microinfluencers Can Help Your Business Grow
It is clear that all business owners wish to get better marketing results with minimum investment and it is also a reason why Instagram influencer marketing has become so popular. These active personalities have deserved the trust of their community and can impact their purchasing decisions. 99% of people surveyed admit that they treat influencers as their peers and trust their advice. It means that a brand or product advertised by an influencer will be accepted as a good one and it will encourage many subscribers to try its services or products too.
However, it is not the only way how companies grow with the assistance of microinfluencers. The last ones bring about a higher ROI which is of great importance for businesses. The cost of their services is much lower than celebrities tend to charge, but the number of potential clients they might attract is still high – the main reason for that is targeting the audience that will get interested in the brand. It is more reasonable for a company to cooperate with several influencers than pay great amounts to accounts with millions of followers, and get similar final results.
What can businesses get from IG influencers? The last ones can increase brand awareness and create a positive attitude to the company. They can boost sales and generate leads – in fact, they can do everything that is required from an advertisement.
How Much Do Microinfluencers Charge?
Unlike other websites, IG is regarded to be one of the cheapest social networks for IM despite the fact that its audience has already exceeded 1 billion people. Considering the way how monetary rewards of influencers can be calculated, the average cost of their services depends directly on the community number – $10 per 1k subscribers. It means that the minimum amount earned by microinfluencers with a 10k audience is $100 per post and this can grow to $1,000 when it comes to a maximum.
Another way to count Instagram earnings is money given per ER. Experts have estimated that an influencer may charge between $250 and $750 per 1,000 engagement. This means that an IG post that has generated around 1,000 likes, comments, saves will bring about its owner a reward in this range.
How to Find the Right Microinfluencers for Your Brand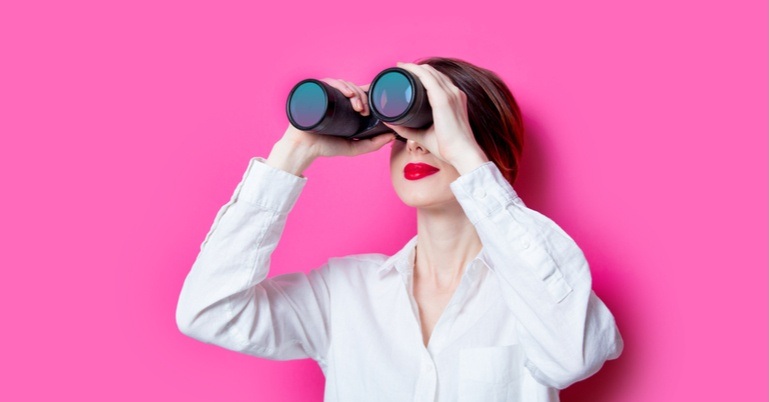 It is clear that the claim to fame of every social advertising campaign lies in the development of an effective strategy. One of the points in it is finding a suitable influencer. However, it is possible to start the search only after you have clearly understood who your business targets. First of all, it is necessary to clarify what niche is taken by the brand and who can have an interest in its products and services. In fact, it is necessary to analyze the buying behaviors, location, and demographics of these people. This is clear that menswear can be advertised by a male, while a business that works in Canada only should hire an influencer based there too.
Searching
When all the necessary information like age, sex, location, interests are determined, it is time to start searching. There are several ways to do that:
Check your loyal customers: it often happens that individuals who appreciate your brand and follow your IG page might be also your potential ambassadors and advertisers;
Opt for a hashtag search: define which hashtags are associated with your business and make use of them to find accounts with impressive ER within your niche and sphere of interests;
Use modern search tools: BuzzSumo, GroupHigh, and many other modern tools can do a good job for you and prevent time-wasting;
Turn to IM agencies: they have great databases of influencers in different niches.
When you have determined an approximate list of individuals to contact, it is necessary to check their accounts for several aspects before doing that. For this purpose, you can use our reliable and trusted service called trendHERO. It allows getting a lot of details about Instagram account including ER, reach, audience characteristics (age, sex, location, interests), best posts, etc. It is enough to enter the account name to get all this information, but it is a must-do activity since you can prevent yourself from fake accounts with the paid following and low ER.
How to Collaborate with Microinfluencers
Another important aspect of the IM strategy is defining the way how a company plans to collaborate with accounts chosen. The first thing that comes to mind is making a sponsored post, but would every microinfluencer sacrifice their audience's trust adding a true advertisement to their posts? Therefore, it is necessary to choose one of the approaches that look more natural and authentic.
Order product reviews
Many companies search for effective approaches on how to enhance awareness about the brand and a great way to do that is to send influencer a company product and order a review in his or her personal style. It is necessary to remember that some influencers refuse to lie to their audience, so it is necessary to give a product for a try, endure that it was appreciated by this person, and only then order a post.
Suggest becoming a brand ambassador
If you have found an influencer who is more than just satisfied with your company's services and products, it is possible to cooperate with this person on a long-term basis and promote company products in an authentic way. As a result, this influencer will be associated with the brand and mention this fact in the bio section.
Offer exclusive discounts and promo codes
Every influencer appreciates his or her great efforts to attract such a big follower number, so they would be glad to give their true friends small benefits. An example is the possibility to purchase quality brand products with a good discount. It is also a great way to see how effective the campaign is since it is very easy to determine buyers who have been attracted by an influencer.
Organize giveaways
Another great option appreciated by influencers in cooperation with brands is free giveaways. They can encourage their followers to click a link or share contacts of other people who would appreciate products of this brand and reward one or several of them with brand presents. As a result, it boosts brand awareness significantly.
User-generated content
Many companies need trusted and convincing feedback about their products and influencers can create it easily. Such content serves as proof for leads who are not sure if they should make a bargain.
Examples Of Top Microinfluencers
Micro- and nano- influencers constitute over 80% of the general list of IG influencers. It means there are thousands of them, so it is impossible to mention everyone. However, there are great small influencers in different niches, and here are their examples.
1. buddhabowlsandburpees
A family wellness microinfluencer who shares how to raise three kids and feed them with healthy dishes made of plants has hidden by this long username, but in real life, this woman is Michelle Gindi. She has over 23k followers and over 800 posts.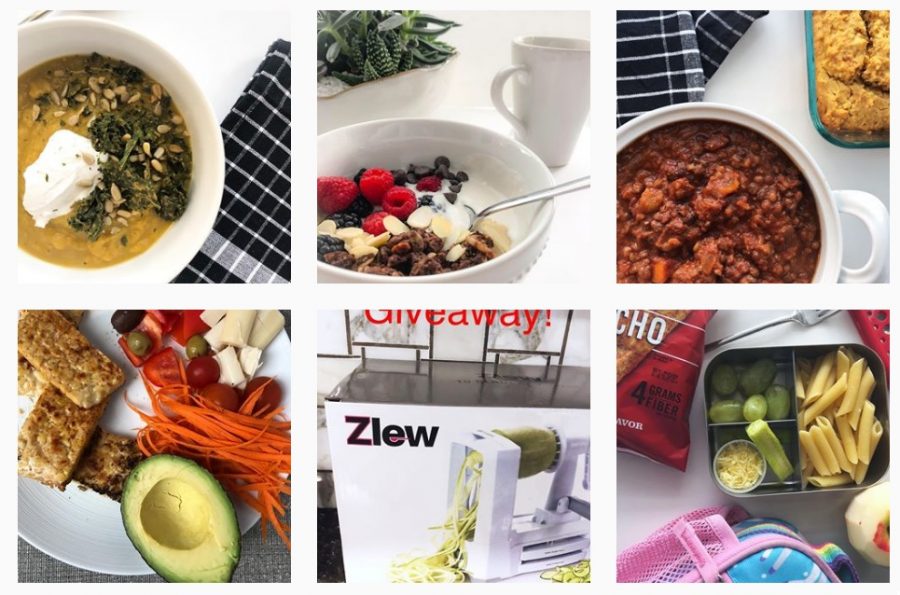 2. Christiana Gabriele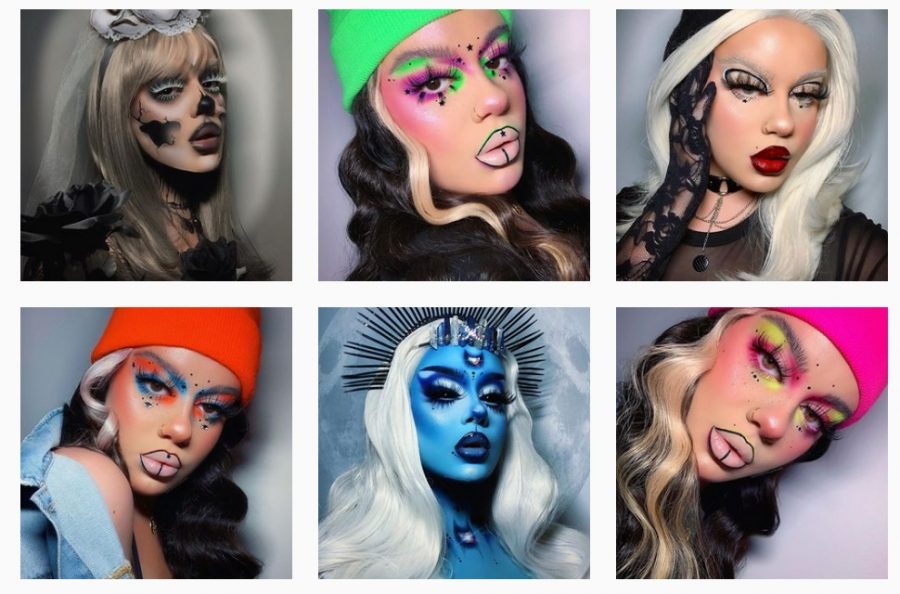 If you like non-traditional makeup, you will undoubtedly appreciate the IG account of Christiana Gabriele. Her quantity of posts is not that big – only 209 posts, but the subscriber number has almost reached 70k people.
3. Alastair Humphreys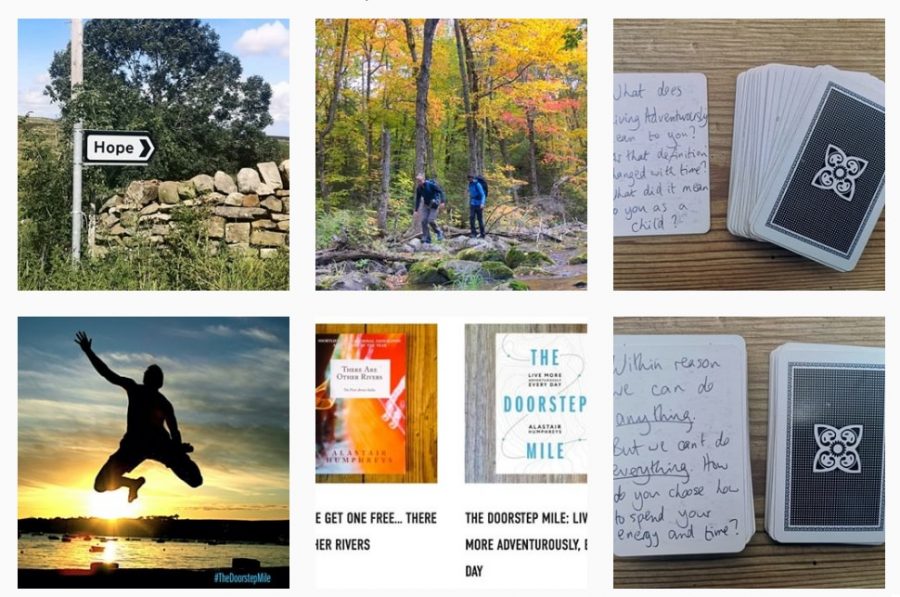 Not everyone can afford to live in 5-star hotels traveling all over the world and Alastair confirms the fact that the pleasure of traveling is not in comfortable living. He shares his experience of micro-adventures with only a backpack and has attracted over 44k followers thanks to that.
4. Cococozy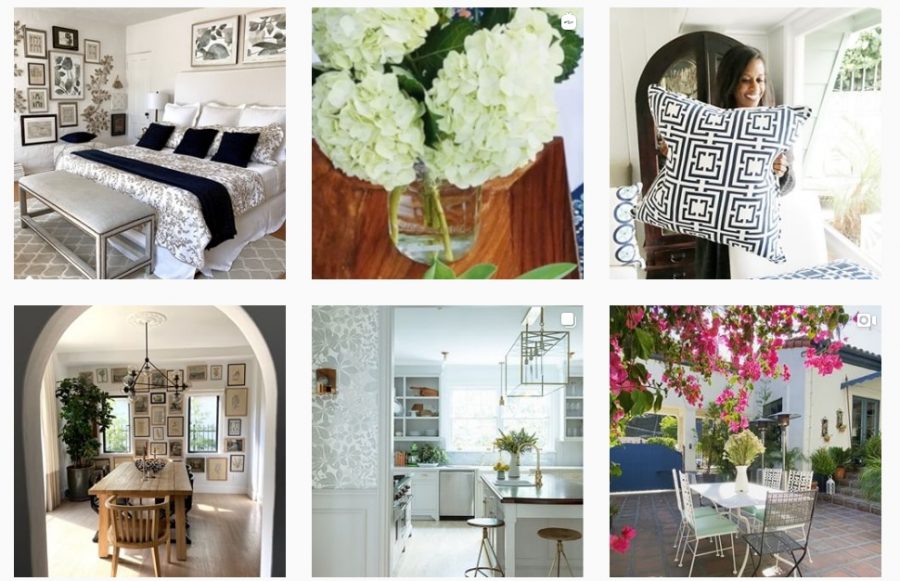 Design and style blogger Coco shares her makeovers of the interior design and even has launched a line of her own home accessories. The current follower number of Coco is 83k.
5. Josh Johnson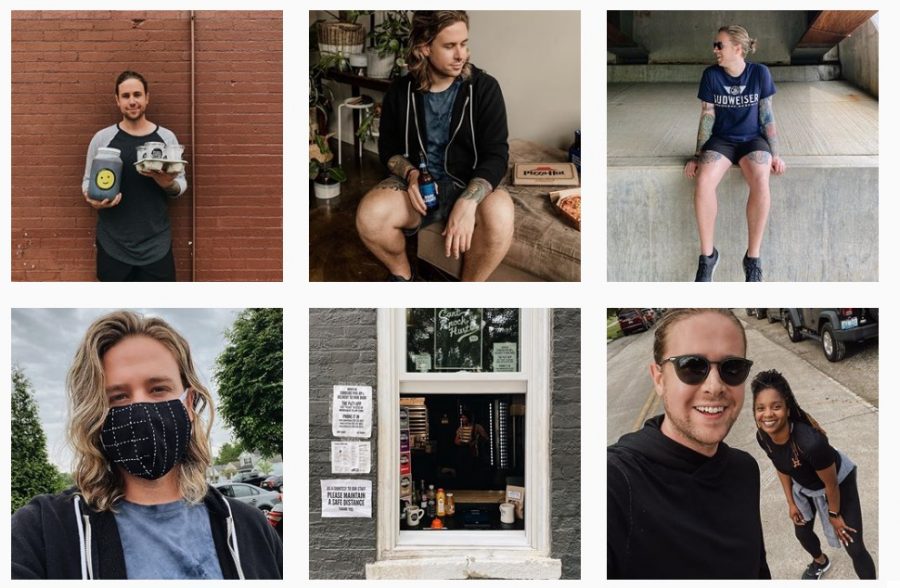 32k people follow the life of this guy living in Louisville. He focuses on fashion and shares how the experience of cooperation with brands.
Microinfluencer Instagram Campaigns Examples
Many companies tried to hire microinfluencers and build marketing strategies with their involvement, but not all these efforts have been successful, of course. However, there used to be campaigns that managed to leverage their impact and benefit from cooperation with small influencers.
1. Miette Dierckx and Coca Cola
This fragile lady and foodie influencer with around 35k followers has become an ambassador of Coca Cola brand. She often adds photos with a red can in hand associating the pleasure of the beverage taste with happy life moments. As a result, the company has increased its reach significantly.
2. Kristal Heredia and Forever21
This plus-size fashion influencer has gained the trust of over 13k followers. She is very engaging and interacts with her audience actively. No wonder that her personality attracted the Forever21 brand and she shares fashion photos with a sponsored hashtag in her posts regularly. Her cooperation with the brand resulted in a very high ER of over 25%.
3. Daniel Wellington and Scuba and Shadow
Though it may sound strange, a watch-making company cooperated with an account dedicated to home pets. This brand has provided Scuba and Shadow pet account with discount codes and managed to increase awareness about the brand as well as boost sales of their watches.
Pros&Cons of Working With Microinfluencers
When a company decides to take advantage of IM, one of the main challenges they face is representative of what tier to choose. There are several reasons why microinfluencers are so popular with marketers, but there are also some causes that prevent marketers from hiring them.
Pros of hiring microinfluencers:
High ER: this tier of influencers can boast the second-highest ER and regular interaction with their subscribers;
Lower price tags: it is cheaper to cooperate with several microinfluencers than get a sponsored of a celebrity;
Taking one niche: influencers unite communities of people with similar interests.
Cons of cooperation with representatives of the second tier:
Reach is lower: when the main goal of the marketing campaign is growing awareness about the brand, companies manage to reach a smaller number of people due to the limited number of subscribers;
Less authority: experts say that famous people who are macroinfluencers drive consumer actions faster;
Possible fake following and low ER: not all microinfluencers may impact their followers and it may be useless to cooperate with them;
More complex campaigns: since it is not enough to cooperate with one microinfluencer for a popular brand, it requires more effort, time and preparation for developing and managing campaigns, creating posts, analyzing results, etc.
Conclusion
Microinfluencers have taken a confident position in social media marketing and many brands choose users with not so many followers but really high ER to target the audience they crave for. There are many examples of campaigns when the contribution of representatives of this tier to the brand growth was very big, so it is not surprising that representatives of this tier are only gaining popularity and get more demanded among marketers.