Do you plan to use Instagram for earning money but have no idea which account type to use? If you are not new on this social media platform, you probably know that there are 3 types of Instagram profiles that can be used for personal and business use. Even if this info is a novelty for you but you believe that your account has excellent perspectives, it is necessary to learn more about different types of Instagram accounts before making your choice. How to do that?

Look: this article will explain the features of every type and who can use each of them with benefit.
How many types of Instagram accounts are there
People who registered on Instagram back in 2010 and a little later did not have a wide choice of account types. All of them were divided into 2 basic types: private and public ones. The first ones were not visible to anyone except for approved followers, while the second ones are open to everyone who has an active IG account. The development of influencer marketing has made changes to the policy of the platform and it has developed three types of accounts: for personal and business use. What are they you may wonder? Let's find out more details about each of them.
Instagram account types
Two new Instagram profile types have been introduced quite recently, so now influencers, brands and other users can create not only a personal but also creator and business accounts. How do they differ from each other? What account to choose if you are active on the social media platform? Let's consider it.
Personal Account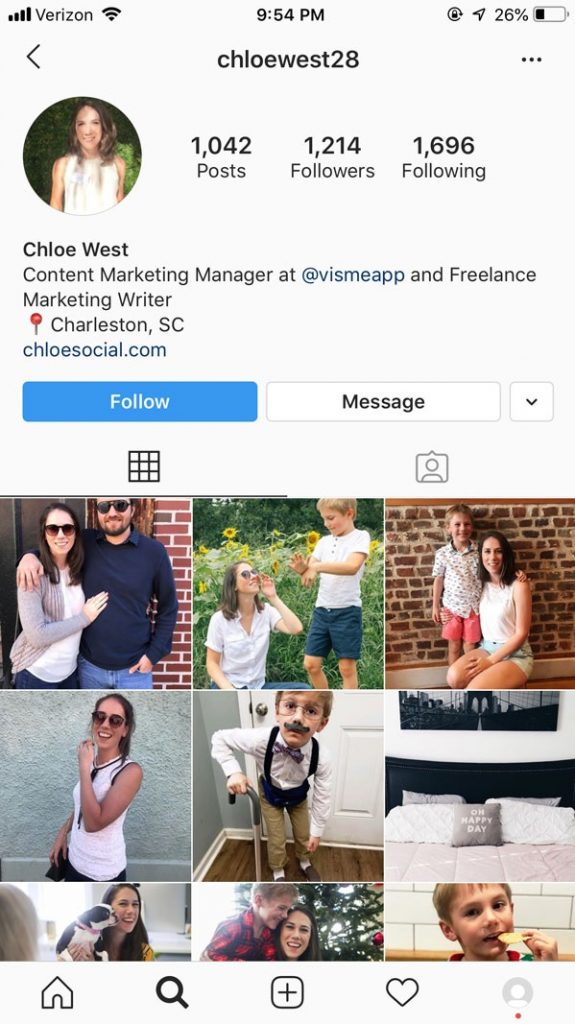 Pros:
Adjusted to being public and private;
Free;
Has all the basic functions;
A public account may request verification.
Cons:
Insights and analytics are not supported;
No monetization feature;
Contact details are absent;
A limited number of features.
A personal profile is a traditional type created by every user who joins the platform. It has received this name because it is meant for personal use. This is a free profile created for connecting with friends, sharing personal images and videos, following posts of other people and brands. This account type can be used by every person who has no interest in monetization and selling products or services. It is created by default and does not support metrics, analytics, bio, etc. Its main functions are:
Adding a link to the bio;
Content and story creation;
Linking with the Facebook account;
Feature of a Close Friends List.
A personal account is created for every person who has no ambitions about Instagram marketing or earning money with its help and it dominates on the platform at the moment.
Creator Account
Pros:
Availability of all basic features;
Access to insights and analytics important for creator profile;
Flexibility in profile display: it may look like a personal one or include contact information;
Connection with Facebook;
Choice of the categories;
Promotion creation and management;
Shoppable posts for creators;
Setting a minimum age;
Use of Creator Studio for scheduling posts and IGTV;
Access to branded content tools.
Cons:
Impossibility to make it private;
Not connected with IG API to be used by third-party apps;
Can be linked to only one FB page.
This IG profile type has been created for public people, personalities that produce their own content including artists and influencers. It was launched in 2019 and serves as a mediator between business and personal accounts. Its main feature is no limits in the number of followers, though it also supports analytics, allows replying to messages, and supports a paid collaboration option. Being aimed at influencers first of all its list of features is much more extensive than in a personal account:
Management of inbox messages: there are three types of messages for an influencer to group including general (to be responded later), primary (to be read the first) and requests (messages from accounts not followed by an influencer);
Choice of the account category: selecting an area the account adds content in;
Ads creation;
Providing links in the stories after passing the verification process or getting 10k followers;
A contact button in the bio: creator profile allows adding a physical address, phone or email to the bio section for direct contact with an influencer.
This profile is created for all public personalities like celebrities, artists, sportsmen, bloggers, etc. It does not provide that extensive functionality of a business account but opens more possibilities to users.
Business Account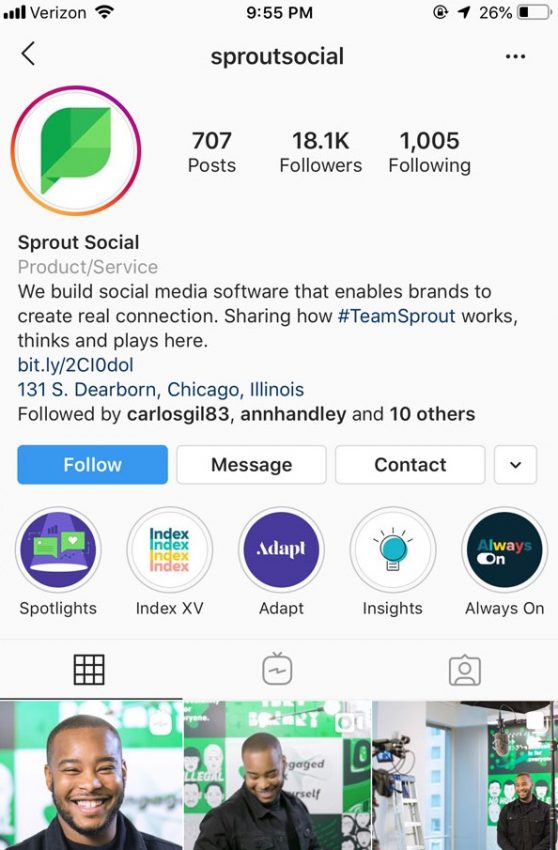 Pros:
The largest choice of features in comparison with previous accounts;
The choice of a category;
Possibility to tag products in posts;
Management of messages;
Video chat access.
Cons:
Impossible to make private;
A necessity to be connected to FB page;
Linking to only one FB page.
Since Instagram has become a powerful marketing tool there is nothing surprising in the introduction of a business account. It was created for brands, companies, organizations that want to improve brand awareness, increase conversion rates, take advantage of powerful marketing tools, etc. How is it achieved? The first thing that helps to do that is access to extended insights where it is possible to learn about new following, profile views, engagement, reach, clicks, and many other features.
Features
Similarly to Creator account, it allows creating advertisements and promoted posts as well as using other features such as:
A contact button in the profile next to contact information;
Including contact information such as telephone number, personal address, email;
Quick replies for answering FAQs where you can get the right answer typing only one word;
Shoppable feeds that work as e-commerce websites;
Scheduling tools with auto-posting feature;
Call-to-action buttons such as Book, Reserve, Get Tickets, Gift Cards, Order Food, Donate;
Swipe-up feature available for accounts with over 10k followers that allows adding a link to another website in stories;
Instagram Shopping feature to buy products without leaving the IG app;
Branded content to control paid partnership;
Setting a minimum age for followers who can subscribe for your account;
Possibility to verify an account and get a blue mark next to the username to increase authority and trust to the brand.
Business profile offers the widest functionality to users and you will hardly find significant Instagram business profile cons except for lacking some important features. Though their number is quite extensive, businesses and people who promote their brands agree that it could be great to add links not only to the stories but also posts.
How to choose the best type of Instagram profile
There is no direct answer to this question because every user should choose a profile according to the needs and plans for the future. In fact, it is possible to ask yourself several questions to understand which account is the best personally for you.
Is privacy important for you? If yes, a personal or creator profile is your choice.
Do you want to have better control of your account? If yes, choose a creator or business one.
Do you post a lot and track analytics? Prefer business profile in case of a positive answer.
Do you use the IG account to follow the posts of your family and friends? It is enough to use a personal one.
Do you create an account for your company or business? Undoubtedly, choose a business profile.
How to switch your profile type
You should complete 3 simple steps to change the type of your account:
Press the settings button that looks like 3 horizontal lines at the top of the screen;
Select the account;
Depending on the current type of the profile you have, you will be offered an opportunity to switch to one of two other types: if you have personal, you can switch to creator or business.
Conclusion
When you register on Instagram for the first time, you do not pay much attention to the profile type you have. Usually, people start looking for changing a profile type when they understand that they lack some features or want to be more active on social media. When it comes to businesses, they set their marketing goals from the very beginning and realize what type of account they need to achieve these goals. Consequently, the choice of the account type depends on many factors but users can switch between them easily and try each of them to find the best solution in practice.