Influencer marketing has taken a solid place in the list of promotional tools. Brands are enticed with the results it brings, therefore, they allocate a significant budget for this kind of advertising. In a word, when you are an opinion leader with a good reputation and a responsive audience, you can safely count on a regular job.
However, an opportunity to collaborate with cool brands appeals to many people, and they do their best to join the ranks of social media stars. This leads to tough competition on this battlefield as you might guess. To come out victorious, you need to stand out from the crowd and also master the arts of selling yourself to brands.
There is an indispensable skill every blogger shouldn't stop honing: crafting successful pitches. No matter whether you are aiming at getting your first brand collaboration or you're already an experienced influencer with a bunch of realized projects, knowledge of how to sell yourself in an email would never be out of place for both of you.
We are here to learn how to craft an influencer email pitch that will resonate with brands and help you get desired partnerships. Carefully selected pieces of advice and elaborated partnership email templates to use right away will definitely come in handy. Let's get started!
Why should you start reaching out to brands as an influencer?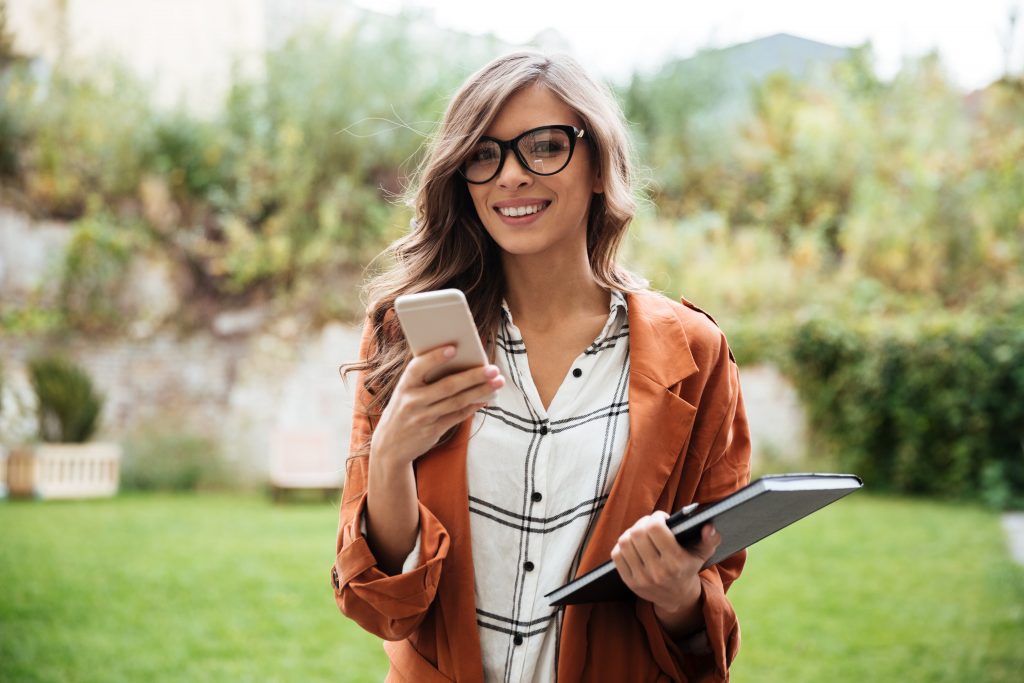 It is most likely that celebrities do not reach out to brands to get deals. These are brands that struggle for a little piece of attention from stellar people. Meanwhile, there is another side of the coin when you are just starting or do not have massive popularity yet. In this case, inaction is just inadmissible. If you want to make a ten-strike in the field of influencer marketing, you should be go-getting and take the initiative. Well, before getting down to crafting email pitches, let's figure out why you should reach out to brands yourself instead of waiting for manna from heaven. Here are 3 cogent reasons:
To show your genuine interest in this very brand
Applying to a particular brand and explaining how a mutual collaboration can be beneficial, you demonstrate your devotion and loyalty to the brand by default. It's possible that you have reached out to its competitors as well, and your goal is just to manage to get partnership by any means. Nevertheless, it's not proved. At this stage, a brand representative sees a person who has volunteered to help his brand grow. That's laudable! In addition, such an approach gives you a competitive advantage over your colleagues who haven't taken any steps.
It is a good idea to attract attention to your persona. Reaching out to brands as an influencer, you promote yourself with a message "Look, I can be a perfect fit for your brand! Let's collaborate and you will see for yourself!" Doing this you direct the searchlight to yourself, and it is illuminating you in the most favorable light possible.
To hone the skill of pitching
I shall be honest with you. Chances are very high that at the very beginning of your "pitching journey", most of your emails to brands will be ignored and unresponded. Success comes to patient people and those who are ready to move on and try again. Making up dozens of letters and noticing every time what to fix, you will bring your pitching skills to perfection. After all, through trial and error, ignores or refusals, you will learn how to pitch like a pro. And since then no letter will remain unanswered. In addition, it is beneficial for your mental endurance. You will learn how not to take refusals close to heart, just let it pass and move forward!
Briefly, those who take steps themselves instead of waiting around, achieve much more, and, therefore, are more satisfied with life! Isn't it a weighty argument?
How to pitch yourself to brands via email to get collaborations?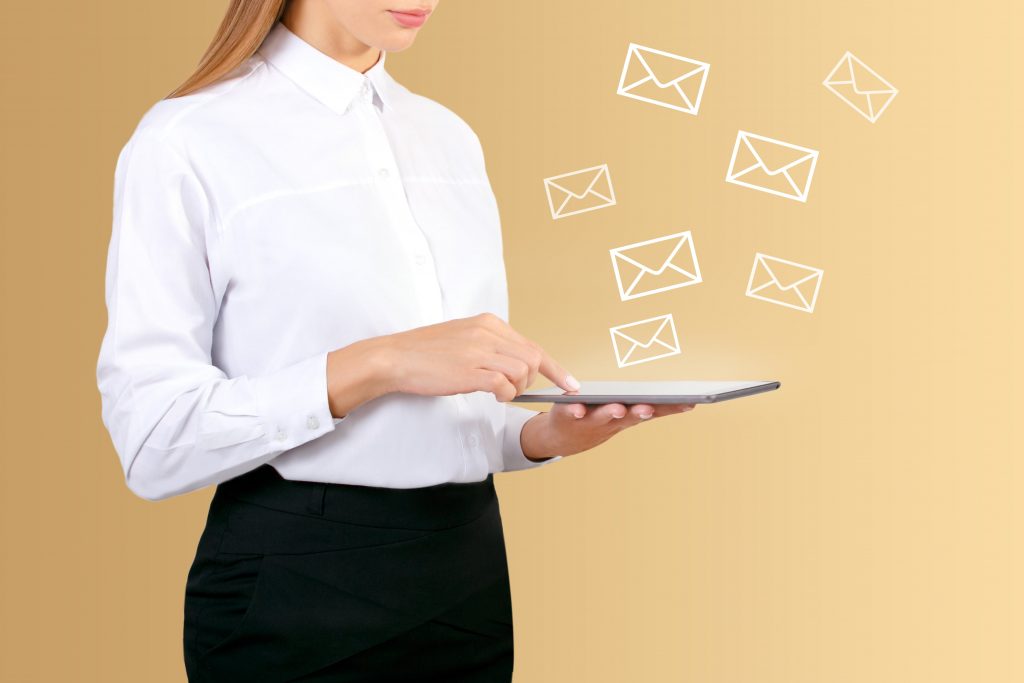 Those who have never done this before think that there is nothing difficult in pitching yourself to brands. You just need to write an email, send it, follow up, and collaboration is in your pocket. I agree that this is not rocket science. Nevertheless, it's not that simple too. I have pulled together all the tips here to teach you the art of pitching. As soon as you master it, collaboration emails will come easy for you. Have a look!
Undertake preparatory work
It all starts with research and careful planning. It's not the case when you craft an email for 5 minutes and send it straight away.
Before you pitch, it's vital to familiarize yourself with a brand and highlight the details to craft a personalized email later. In addition, you should know exactly who to apply to. I mean, the email and the name of the person responsible for influencer marketing.
Your Instagram page, website as well as other social networks should be polished until they sparkle. Elaborate a tone of voice, particular headings, your own hashtags, and, of course, a uniform style of your account. What is more, long before you start self-promotion, you should decide on a niche you're going to develop in to prevent yourself from scattering. Also, refine your copywriting and editing skills to make up a perfect letter that has nothing to complain about.
Personalize each email
Having learned more about the brand, you know it like a close friend now. Show that you have studied its social media, for example, and point to good results of the last campaign, creative approach of its designer, amazing packing of new products, etc. A brand rep will appreciate your attention to small things and personalized touch you have embellished your email with. If you manage to find the name of a brand rep, it will also give you more points. Every day brands get loads of emails that look like spam. Be sure to personalize yours. Believe me, picking an individual approach, you can't go wrong.
Mind a style of writing
It goes without saying that you can't ignore the style of business communication. However, you do not have to be too official. If you have studied social networks of the brand, then most likely you understand its tone of voice. Try to craft your email following a brand's style but do not overdo. Just use some of the special words or comply with the intonation. Nevertheless, with all that said, keep your style as well. If you are audacious and want to be original, it is very important to maintain adequacy, and not to shock an addressee with your text.
Be concise and straight to the point
Most of us are overloaded with tasks at present. Most of us do not have time for reading long reflections on the topic. If you want to astonish with lyrical digressions, you have come to the wrong place. You're going to do business here, and time is money, you know? Respect it. Explain who you're, why you're a good pick, what you can offer, etc. Do your best to put all the necessary information you want a brand to know about you in several paragraphs. There is no doubt that brevity is definitely the soul of wit in this case. Be concise but also do not lose the whole sense of the email along the way.
Shift the focus from yourself to the brand
There is no need to lavish praise on yourself when you are pitching. A brand rep wants to how you can be helpful in achieving the goals rather than what a perfect diamond you're. It's worth enumerating your advantages and skills. However, it's more important to explain how they will be useful for a particular brand/influencer marketing campaign. Understand what problems you could solve and what brand metrics to improve, and write about it. This might sound a little harsh but everything that you plan to get from this collaboration interests only one person in the world: you! A story about what you can give to the company that others cannot is completely another story. Mind it.
Avoid diminishing yourself
Even if you do not have enough experience at your disposal, there is no need to publicly acknowledge it. Telling that you are a novice at this field, your stats are less than perfect, and your audience is inactive, you minimize your chances to get a partnership. Focus on the positives, and tell about your success. You are pitching with the intention to make yourself look good, and not to play down your value. Understand that you have something that many experienced influencers do not have, perhaps. This is a real interest in work and a desire to collaborate. That's your trump card.
Be honest
Nothing stays buried forever. Everything secret becomes clear. I can give a lot of examples that call everyone to be honest just to convey the message to you. Do not try to gloss your life over, presenting fake stats, or telling about the collaborations you have never had. Be yourself and don't be afraid to sound inexperienced. Insincerity is always felt, causing distrust and vigilance towards a person. If you don't want to risk your career, please, be honest.
What should you include in your email pitch?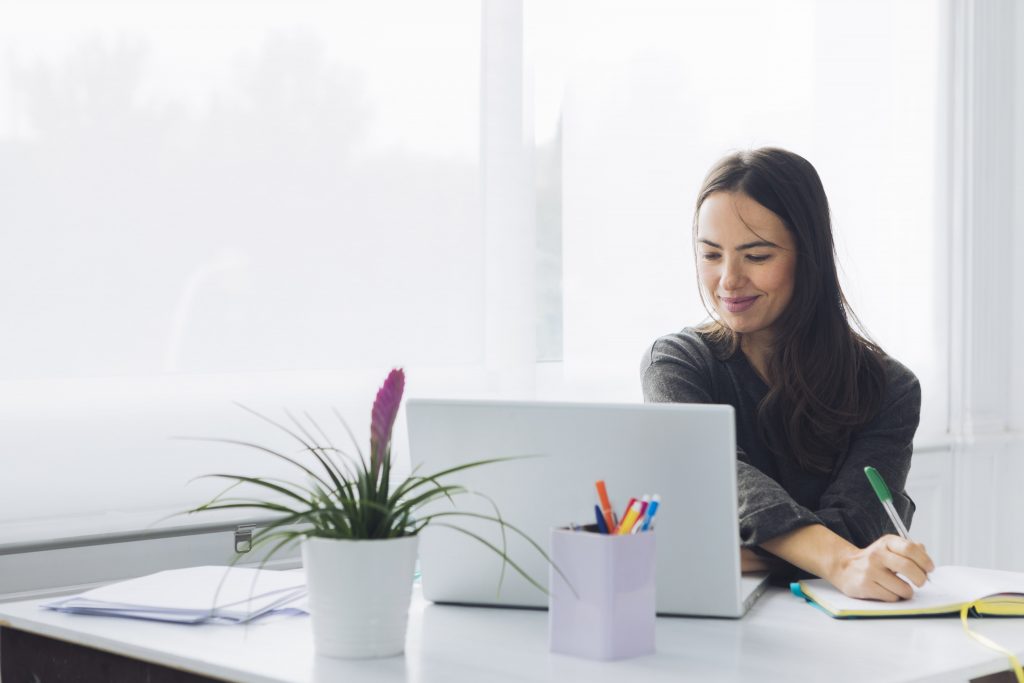 The contents of your email pitch matter. You should add as much information as possible so that it answers all potential questions that a brand representative may have while looking through your letter. To look and sound professional, and impress an addressee, as a result, your need to include each item featured below to your email pitch.
Snappy subject line
It is the first thing that can grab attention and make an addressee open your email. However, it might be exactly the opposite when a subject line is overloaded with words and does not make any sense. So, your subject line should be short, clear, and catchy. A recipient should understand at once what you're going to tell about and what to expect from your email. Correctly crafting a subject line, chances are high for your letter not to be marked as junk mail.
Introduction
This is your "let me introduce myself" but avoid writing exactly this phrase. Explain briefly who you are and what's the purpose of your pitch. It's also necessary to tell what niche you represent so that a brand rep gets an idea about you straight away. There is no need to copy-paste the info from your Media Kit. Just extract the key points and briefly narrate them.
Positive vibes
A lot can be conveyed through the text, including emotions. You might be a top professional with awe-inspiring experience but if you write without enthusiasm, your chances to get collaboration go down. There is no need to put emojis in every line, no. Just remember to focus on your strengths, remain optimistic, and let every phrase reverberate with a positive mood. I do not know how it works but I definitely know how it feels when you read such a nice email.
Media Kit
This is an indispensable thing for any influencer to have at his disposal. Instead of describing your stats, audience demographics, experience, rates, and social media channels you operate on, you'd better pack it all in a media kit. This is a so-called CV for influencers that help a brand rep to connect the dots about you. Basically, a media kit should not be very long. One or two pages is enough. Another thing is if you do have a lot of brand collaborations to demonstrate. In this case, include everything you're proud of. Get to know how to create a matchless influencer media kit via this link, and how to make the most of this super tool.
Please note: your stats are likely to interest a brand representative more than something else at the stage of acquaintance. Use the trendHERO tool to extract all the data about you, including ER, follower growth, audience interests, location, etc. The tool will save you time and provide you with all analytics needed. All you will have to do is just to insert it in your kit.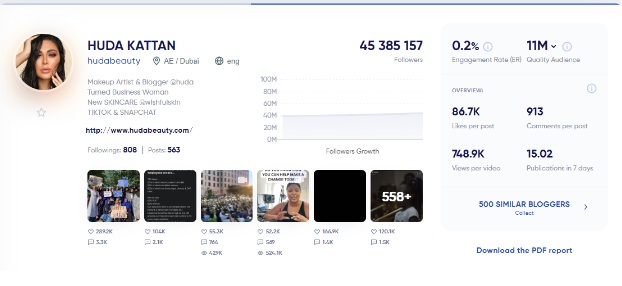 Examples of previous partnerships
I've just told you that your previous collaborations and partnerships should be featured in the media kit. That's true. However, it makes sense to mention the most relevant ones in the body of the email as well. It would be cool if you provide an opportunity for a brand representative to see who you have already worked with, and see prime examples of your collabs right away. Just choose the most significant ones, and I emphasize, only relevant ones, to show your professional value.
Specifics on your potential collaboration
It is a great idea to pitch with ideas prepared. Besides self-promotion, you show that you have already imagined what can be beneficial for a brand and how you can blend in. Brands highly appreciate when influencers share their ideas before they are chosen for a project. It means that you really strive to get collaboration and even clearly see yourself in it. Showcase your capabilities "in action" and thus improve your chances to win a place in the sun.
The explanation of why you're a good fit
All in all, this pitch is still self-promotion. You will try to sell yourself, proving that you're a really good fit. I'll repeat that it's not okay to praise yourself and boast of stellar collaborations. Make it another way: describe your trumps and immediately tell how they will help a brand you're reaching out.
Links to your social media
Again, it's necessary to include links to all social media channels you use in your media kit. Besides, add one or two in the body of your letter as well. It's worth including those channels where you would like to produce content for a chosen brand. Having done this, you save a brand rep's time, eliminating the need to search for the links in the kit.
Call to action
It's really important to precise what steps you are expecting from an addressee. Therefore, do not ignore calls to action. It prompts a person to perform a specific reaction you're asking for. Make sure that your email does not look like a text without any purpose. If you want a brand to consider your candidature for an upcoming campaign and reply to you via email if you suit it, ask for that.
Sign off
Be polite and thankful for the time spent on your letter. Wish a nice day and mention that you would be very glad to get feedback. Write that you're ready to communicate in person or answer all the questions that would probably pop up.
By the way, do not be shy to follow up if you do not get a response within a week or two. It doesn't mean "no" at this stage. A brand rep could be on vacation or just overwhelmed with job assignments.
Even if you get "no", don't fret! Get mentally ready for refusals. They are a part of learning and growing. There are a lot of brands, and, hence, thousands of opportunities in front of you. What is more, someone very intelligent once told that "no" now can mean "yes" later. That's so true!
Influencer email pitch templates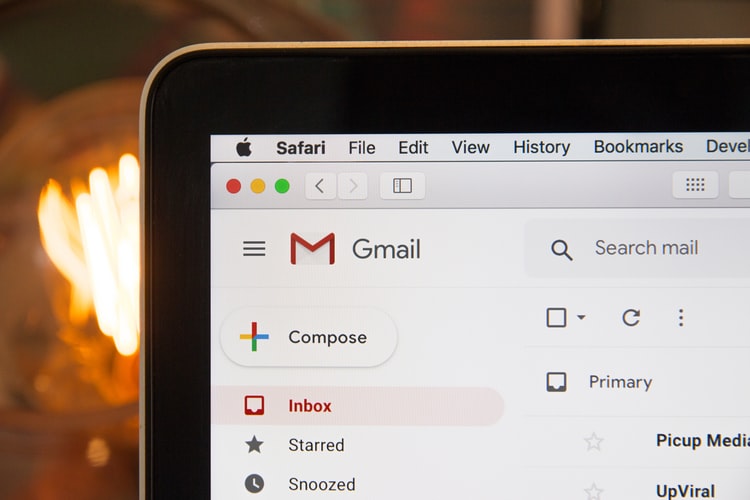 I am sure you're quite creative and talented that will be able to craft a fantastic email sample yourself at ease. In addition to the tips above, I've also prepared a pleasant bonus for you: drafted up influencer email pitches as illustrative examples. Get inspired and craft such an email pitch so that I answer that this is yours when I'm asked "What is the perfect pitch email example?"
Pitching for a product collaboration
Hello [insert a brand rep name],
I am Claudia Silverstone, a fashion/lifestyle influencer who has been running a blog for 5 years already. We met each other at the presentation of your new line "Be free" last month and had a small talk. Do you remember?
I am reaching out to you today in hopes of collaborating with [insert a brand name] for the summer season. I adore all your amazing items from the previous spring-summer collection. I purchased some of them, stylized, and featured in several posts on Instagram. You can have a look here [insert a link].
I would love to showcase some of your new items from "Be free" on Instagram and/or YouTube. It would be a good idea to shoot a video with Changing Clothes Effect for IGTV as well as Favorites of the month for YouTube. My audience adores such formats, therefore, there is no doubt that this content would get a high response. Is this something you'd be interested in?
My mission as an influencer is to convey an important message to each woman who comes into contact with my blog that runs as follows "Be yourself whatever you feel it is". As far as I know, your brand comes out in favour of the same. Therefore, I believe my message would resonate well with your brand philosophy.
You will find attached my up-to-date media kit with relevant stats, previous collaborations, and other info.
If you're interested in working together, please let me know asap. At the moment, I am making a schedule for the next month and would love to allocate sufficient time for your brand if we agree on collaboration.
Thank you, [insert a brand rep name].
Look forward to hearing from you.
Have an inspiring day!
Claudia
Pitching a brand as a new influencer
Hello [insert a brand rep name],
I am Grace Ferragni but people know me as @ladybella. I am a beauty influencer, running a YouTube channel, and a blog on Instagram.
We don't know each other yet but I have been a zealot of [a brand name] for 3 years already. Your legendary lipstick "Bliss" was on me when I got my engagement proposal as well as when I was getting married. Since then it has become my lucky one. My audience always warmly reacts when your beauty products appear on my blog, and also share their stories connected with them. There are plenty of amazing ones!
As far as you understand, I am, and so does my audience, are great fans of [brand name], and I'd love to create content around your lipsticks.
I have already come up with an idea of how can we play it up together both on Instagram and YouTube.
You will find attached my up-to-date media kit with relevant stats, previous collaborations, and other necessary info.
I would be very glad to create content for [brand name] if you are currently partnering with influencers. Let me know!
Thank you, [insert a brand rep name].
Look forward to hearing back from you.
Have an amazing week!
Sincerely,
Grace
Pitching for becoming an affiliate
Hey [insert a brand rep name],
I am Denise Braidy but people know me as @missdenise. I am a lifestyle influencer and a mommy blogger.
I have recently got an email from [a brand name], telling about your new affiliate program. It sparked an interest in me and seemed very relevant, so I'm reaching you out with a desire to join it.
The majority of my audience is young moms who try to handle household chores, job, sports, and thousands of other tasks. They need to learn to allow some time for themselves. This is what I advocate for in my blog.
I've recently brought up the subject of spa procedures and almost 75% of my female followers picked up on it. It would be a super cool idea if we collaborate, and provide them with a discount to your spa and wellness center through me. Is this something you'd be interested in?
For your reference, I am an affiliate for several brands at the moment:
[a brand name],[a brand name], [a brand name].
You will find attached my up-to-date media kit with relevant stats, previous collaborations, and other necessary info. The results of my collabs as an affiliate are also included.
If you're interested in working together, please let me know! I feel it would work out perfectly!
Thank you, [insert a brand rep name].
Look forward to hearing back from you.
Have an inspiring day!
Denise
Conclusion
Competently composed email pitch is half the battle. As soon as you master the art of pitching, all of your emails will get responses. All you need is to get started, and then you'll get a taste for it. There is nothing embarrassing or scary in pitching brands. Move forward and may all of your letters get positive feedback and become the springboard for amazing collaborations.