One of the methods to explain the popularity of a particular person in the 21st century is to have a look at his number of followers on social media. Some of Instagram influencers or YouTube bloggers are sometimes a thousand times more famous than actresses with 15 years of experience in the cinematography or singers with Grammy. Why so? Social media celebrities, especially on Instagram, are very helpful in reaching marketing goals that drive a modern world. The majority of companies try to involve them in their advertising campaigns because the results are usually impressive and incomparable with other marketing methods.
If Instagram influencers are equated with celebrities, it turns out not the easy to approach them with a collaboration offer. However, they are not as inaccessible as you might think. Read on to find out how to contact Instagram influencers and convince them to start working with your company easily.
5 reasons to contact Instagram Influencers right now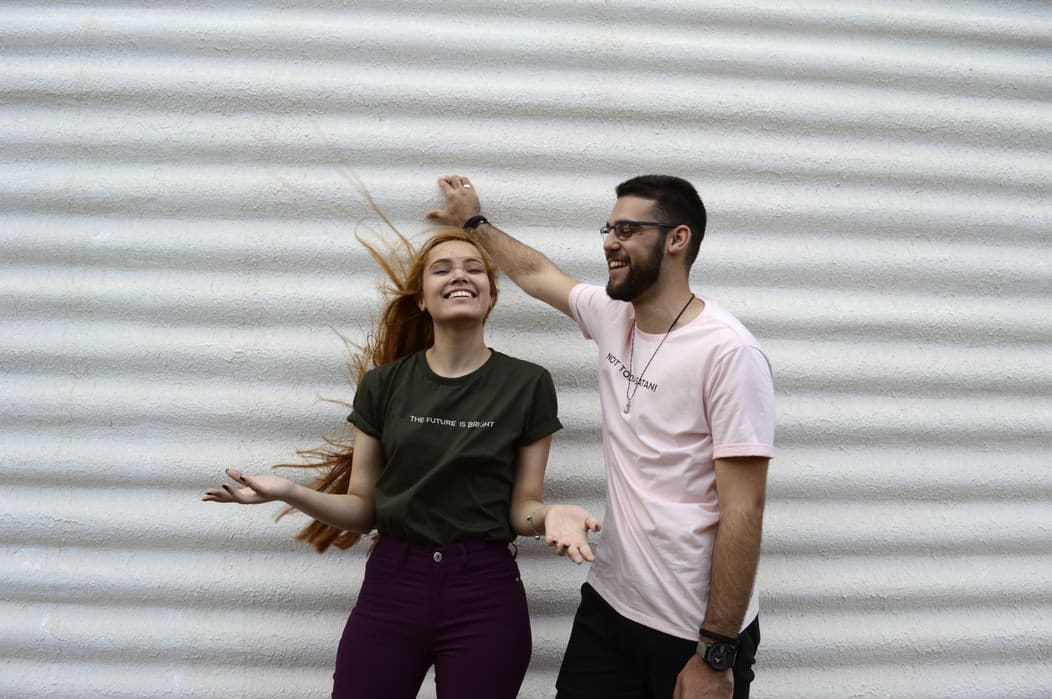 Influencer marketing is among the most efficacious ways of promoting your business. Nowadays, people would rather believe an influencer's review on social media than a promo video on TV or radio. Actually, it is easy to explain. Classic methods of advertising are quite artificial and obvious in their desire to extol the virtues of a product or service and sell more. When you get Instagram bloggers to endorse your brand, it usually looks natural and followers perceive it as a recommendation from a close friend. Whichever way you look at it, human relationships are assigned a significant role in marketing and you should make the most out of it immediately.
Niche targeting

If you were accurate in finding the right blogger that aligns with your brand, then the chances are very high to catch a needed audience, generate leads and convert them into customers. Influencers create a niche community of people united with similar preferences and interests which can completely coincide with your buyer personas. You no longer need to look for a needle in a haystack as it has been already found and even successfully used to sew up marketers and target audiences together.

Cost-effective method

Collaborations with influencers are a great value for money. In simple words, they bring more, you spend less. Influencer marketing guarantees high ROI due to niche targeting, mentioned above. Having picked up the trail of the audience interested in your product or service, it remains only to present it correctly with the aid of influencer, and sales will follow.

What is more, micro and nano-influencers do not charge a lot for collaborations or are even ready to get a gift in exchange, being also a good weapon for attracting a high-quality audience and persuading it to prompt actions.

They build trust in your brand

Credibility is above all. At present, the market abounds in products and services, and we suffer from the torment of choice. We will feel more confident when getting pieces of advice from our friends on buying a particular thing. According to a survey, 4 from 10 millennials claim that their favorite bloggers understand them better than close friends, therefore, inspire a certain trust. Any recommendation or just a slight mention of any product kindle interest and make followers rush to the website and order it immediately. Being in a partnership with a social media star, your brand gets as much trust in it as an influencer himself. You have started to be perceived as a whole since your product appeared on the blogger's account.

Catchy and vivacious content

Influencers know for sure how to create engaging and appealing content and present the product in such a way to find an immediate resonance among their followers. To stay on top, they should be equipped with good ideas and put unusual methods into practice. They are interested in aesthetically-pleasing and quality content as it influences their image and future collaborations above all. "Quality" in this case is considered from a technical point of view, and also regarding content value for the audience. In a word, influencers have a vision of how to bring a fresh perspective to your campaign and tempt your potential clients.

They bring you traffic

Creating content for your brand, influencers will definitely tag your brand's account in their post, hence the chances are high that his followers will become interested in your activity and have a look at your account. What is more, you can ask an blogger to include a link to your website in his post on Instagram or negotiate about mentioning your brand in his blog if there is one. A good contribution to your SEO.
Best ways to contact Instagram Influencers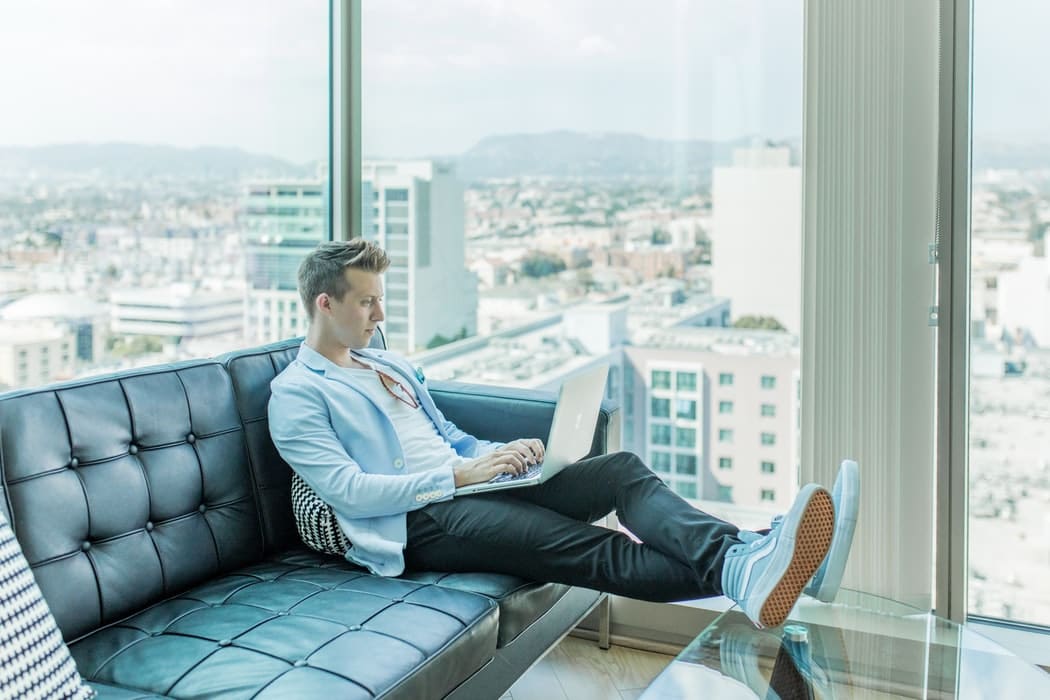 You have just made sure that it's much easier to get good results from marketing campaigns, having a trump card in the form of an influencer. It is high time we understood where to reach out to influencers to offer collaboration or partnership.
Keep in mind: some Instagram celebrities mention in their BIOs or highlights how to get in touch with them. Sometimes, they even make specific guidelines on collaboration conditions. If you come across this info, take steps towards influencers according to the so-called instructions. If there are no established methods, try any of the following strategies:
Via Direct Messages on Instagram

It is obvious that influencers spend much time on the media that bring them new clients and income. Drop a message on Instagram with your offer but get ready for a delay in response. Actually, it depends on the person and his workload at that very moment. In any case, be friendly, not very formal, and keep your message short. Explain who you are and what the purpose of your appeal is. Suggest discussing the details via phone, skype, or a personal meeting in case influencer is interested in collaboration.

If after a few days, your message still remains unanswered, try reaching him out in other social networks. Just remember not to mix up persistence with impudence.

Via Email

Email letters are still the best way for formal correspondence. Include all the necessary information you want a blogger to find out about your proposal such as the product you want to be endorsed, aims and your vision of collaboration. Explain the reasons for your desire to collaborate with him, how you came up with the decision and mention what you offer in exchange for his work. Avoid long messages, show your respect for influencer's time. Do not put all your cards on the table at once, make influencer answer you and ask questions. In a word, leave some scope for further interaction. If you have not got much experience in crafting professionally seductive emails, use one of the templates from Google and remake it to resonate with a particular style of an influencer.

Contact somebody who works for an influencer

In this case, I do not mean personal assistants. It would be obvious that you need to contact them and stop looking for other ways. If you follow an influencer for a long time, you might know a videographer, photographer, SMM manager or make-up artist who works for him. If the first and the second items of this plan didn't work, try to get in touch with his team and figure out how to attract the attention of a social media star. The chances to receive a reply are 50/50. They might sign something like a confidentiality agreement but you will never know if do not try.

Use Influencer Marketplaces

It is a quite popular platform for communication. Influencer marketplaces are designed to save your time and help make out the most of your campaigns. Here you can know for sure which bloggers are looking for a job at the moment, get some info about previous campaigns and their success. Representatives of various niches are gathered in one place and you are likely to select a perfect candidate for your brand, applying complex search filters. Almost all marketplaces have an integrated emailing tool to save you from digging for contact information or tracking your search results in the spreadsheets. These specially designed tools simplify the process of reaching out to influencers but they require purchasing the tariff plan.

Keep an eye on Upfluence, HYPR, IZEA, FameBit, and others.

Invite influencer to the event

Event marketing is a powerful marketing tool that each company should add to its arsenal. They are organized for various purposes: presentation of a new product, themed conference, corporate party for regular clients, and others. Invite an influencer to attend one of the upcoming events of your company and discuss collaboration in an informal and relaxing atmosphere. If he accepts your invitation, it means he is interested in your activities and is likely to consider the partnership.

Send samples of your product or a free trial of your service

Who does not like to get presents? Instagram celebrities are bombarded with gifts every day. You might witness these endless unpackings on Instagram stories. However, it is an efficient way to attract influencer's attention to your brand if you come up with an unusual presentation, packaging or delivery. Concerning services, suggest a discount, free use or whatever you can and mention that you are interested in collaboration if an influencer finds your service relevant. Sometimes bloggers are so excited about these unexpected gifts that they can even tell about them on camera for free.
How to convince Instagram Influencers to collaborate with your brand?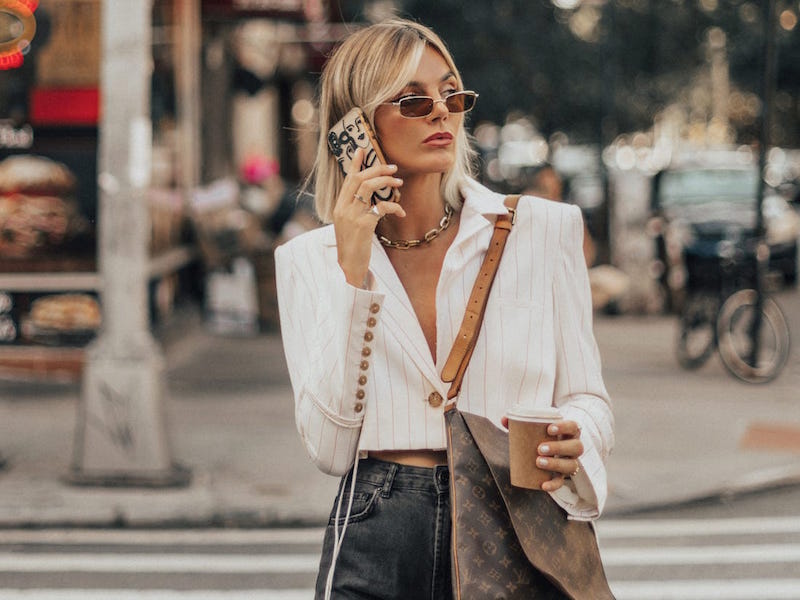 Are there any magic words to win over Instagram influencers? It is most likely there are no. Nevertheless, take into account several recommendations below to be equipped with if you want to talk an influencer round.
While communicating for the first time, focus on how your cooperation will contribute to influencer's image. Tell him about your company values, successful projects and satisfied bloggers who have already worked with you. Show and prove that this collaboration will be very beneficial to him and he should not miss such a chance. However, do not be pushy.
Be half formal, half casual. Keep in mind that you are writing with a business offer but season it with friendliness and openness.
Add a personalized touch. It could be a mention of influencer's past collaborations, style of communication or a special distinguishing feature that marks him off. Do not be too lazy to carry out some research and find these small things. It will show your sincere interest and increase the chances to conquer influencer's heart.
Assure an influencer that you are full of ideas for a publication but will be glad to listen to his. This will show that you perfectly know your target audience, product and that you are ready to assume this part of work on yourself if needed.
Astonish an influencer, and think outside the box. Send him your products or any gift he will like for sure, invite him to the event, etc. Personalization tools will come in handy in this case.
Conclusion
Influencers differ from each other very much but they are all people. Think of how you would like to be treated if you were an Instagram celebrity, and the puzzle will put together. In a word, a key to successful communication with a social media star is an interesting idea for collaboration, politeness, and a personalized touch. Good luck with catching goldfish for your incredible campaigns!