Instagram has significantly taken root in our lives. We do not perceive it as just an app to share pics from our everyday life anymore. At present, it is a full-fledged marketing platform, a CV of the new age, a digital shopping mall, and lots more.
According to statistics, there are nearly 1 billion monthly active users on Instagram. No matter whether you want to promote your business or a personal brand, it's necessary to find and attract your share of users from this billion.
Building followers on Instagram is an energy-consuming process that also takes time. However, with some help, you will gain the desired results faster. Here are our efficacious tips and tricks on how to grow Instagram followers in 2021. Familiarize yourself with them, and get ready to conquer the expanses of the most popular social media platform.
How to get more followers on Instagram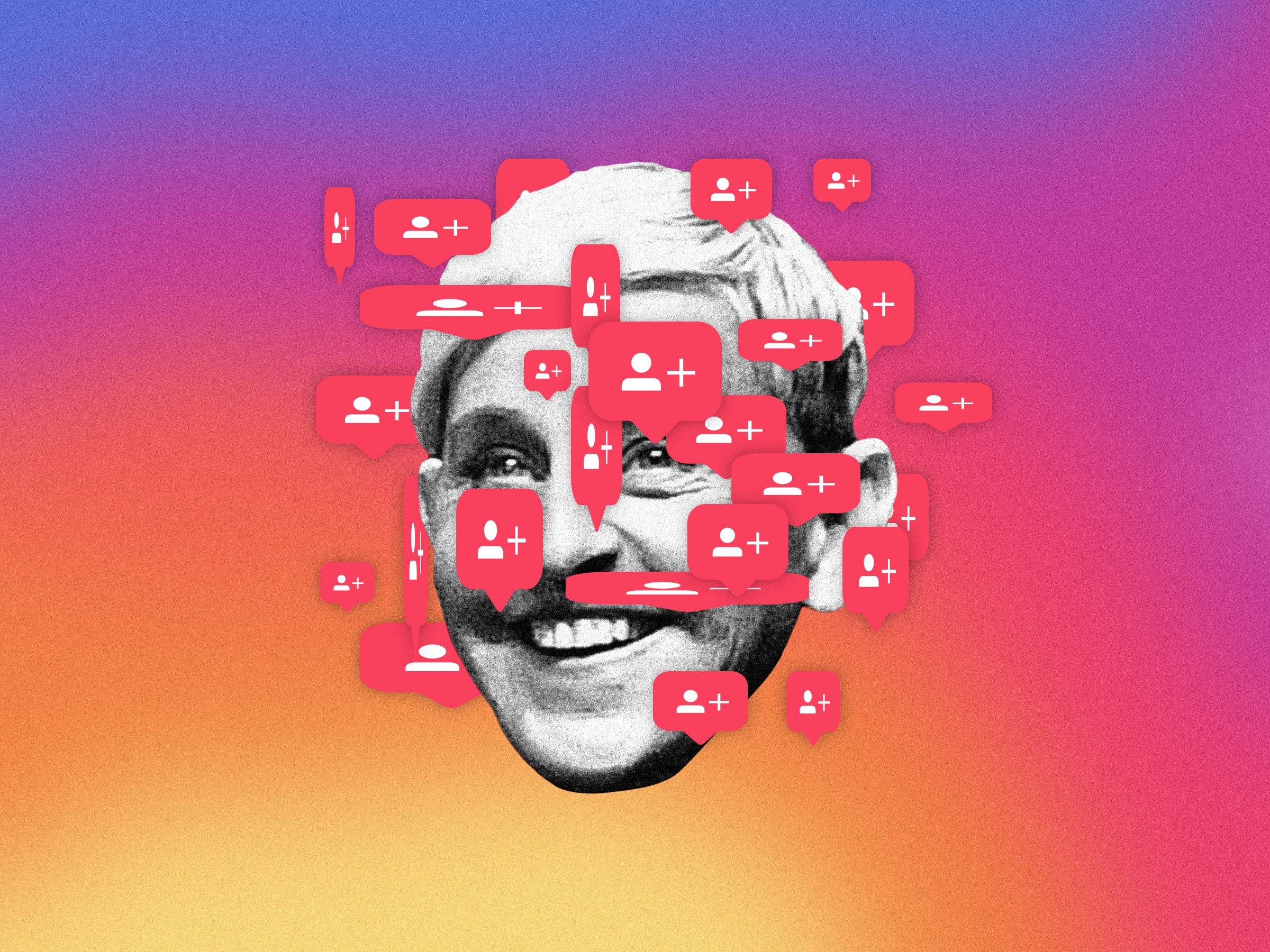 Gone are those days when a huge number of followers for the sake of just an attractive number in the account mattered. The main "capital" on Instagram now is ER (engagement rate) that depends on the activity of your followers (comments, likes, shares). It means that fake followers and bots are not a solution. You should stick to honest and organic methods to gain Instagram followers, and such an approach will contribute to your success.
There is an array of free and paid ways to get more followers. You can mix them, test to select the most suitable for your account.
I will tell you the best ways (free and paid) to increase Instagram followers that will help your account thrive in this article. Get ready to heed and read further.
11 Best Ways to get more followers on Instagram for free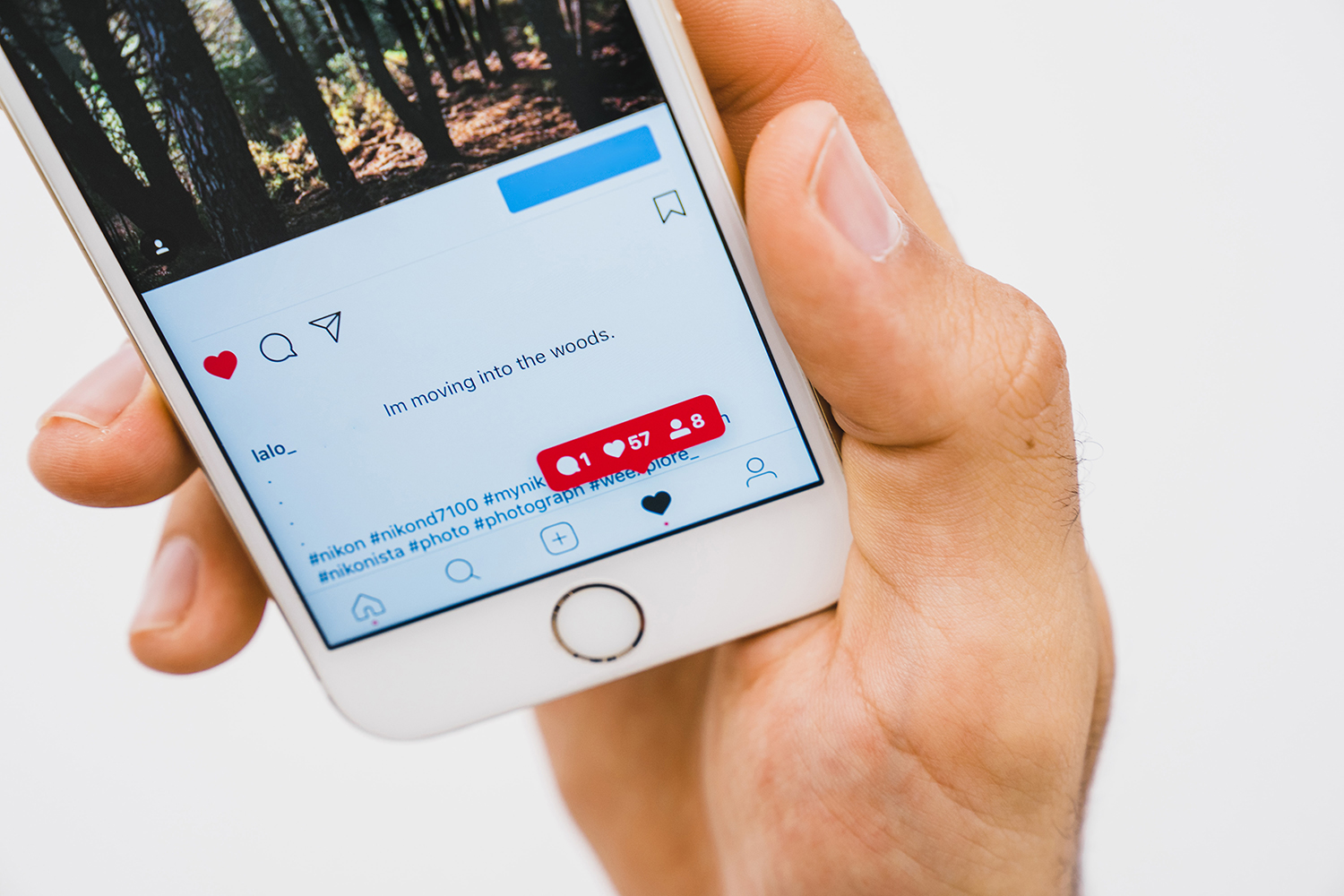 "If you want to get popular on Instagram and get organic followers, you will have to spend a lot of money", say those people who haven't read this article to the end. This is the most common myth about Instagram, and I am going to debunk it below. Get to know 10 best ways to grow Instagram followers without spending a penny.
Use relevant hashtags
Hashtags don't work, they're useless. Have you heard that? That's true when you thoughtlessly select them. Hashtags will work correctly, I mean, generate better reach, when they describe the photo, not the text, as well as have a low (up to 5-10 thousand mentions) and/or medium (up to 100K mentions) frequency of usage.
You should pick up the hashtags based on the interests of your target audience. Think well about what hashtags your audience may follow, what keywords they will use to search for a topic in question.
Keep in mind: it is okay to add not more than 15 hashtags to each post when the maximum number is 30.
Participate in LikeTimes
Such activity can greatly increase your reach. The mechanics are usually the following: a blogger shares a post informing that LikeTime is on, and invites to take part in it. His followers leave comments under this post, asking to visit their accounts, like, comment on their posts, start following them, etc. It's an exchange of interactions. You like their photos, they like yours in response. At present, smart Instagram algorithms are too smart. If they mark your account as uninteresting due to lack of activity in it, your posts will not be shown in the feed. LikeTime is one of the methods to bring the visibility of your posts back.
In a word, the main idea of LikeTimes is to make your stats great again and attract new followers.
SFS
"Shout out for shout out" or SFS is a mutual exchange of pleasantries on Instagram. The main essence of the matter is that people mention an organizer of SFS in their Instagram Stories, and then he mentions them in response.
It's vital to say that an organizer selects the best mentions within his SFS, and then shares their authors in his Insta Stories.
This is quite an efficacious way to excite the curiosity of more people and attract them to your account. In addition, this is a good method to make your followers happy, featuring them in your account.
Actively follow other people
To be active in the Instagram accounts of potential followers is one of the simplest ways to get followers for free. I am sure you've heard of mass following. However, I call you not to use any automation tools for following other people. Do it little by little, and start following from 5 to 10 people per day. If a person finds your account interesting, then he will follow you in response, you will make friends.
Come up with a Lead Magnet
Provide your target audience with some useful information for free, and they will show their gratitude to you by likes, shares, follows, etc. It might be a free checklist, educational stories and posts, tips and tricks on a relevant topic for your audience, etc.
Lead Magnet is a powerful tool to show your expertise, draw attention to your account, increase credibility to you, and therefore, turn people into loyal Instagram followers.
Trendy and appealing visual
Appealing visuals don't just improve your feed's look. They will also help you get to Explore and be discovered by more people. Good photos greatly increase organic audience growth.
First and foremost, Instagram is a visual social network. Nothing attracts people as much as high-quality and trendy photos. Invest your time and effort in them, and you will be definitely rewarded.
Write texts to save
Yes, Instagram is more about visuals. Nevertheless, it doesn't mean you should ignore writing texts. Your followers want to know more about your personal life, your ups and downs, how you became who you are now. Besides inspiring and motivational texts, add useful tips and recommendations. People want to learn from the experience of others, find out news, and global trends. When creating a content plan for your account, try to balance personal and professional. Thus, will help you remain interesting and useful at the same time.
Join engagement groups
The more likes and comments you have, the higher chances you have to attract more attention. Engagement groups are the unification of people with similar blog topics for mutual promotion. Briefly, participants of such groups start following each other, exchange likes and comments. Such an activity helps to improve the ranking of posts in the feed. Find out more about the engagement groups via this link.
Create a holy war post
Holy war is the general name for disputes between people who are adherents of diametrically opposed opinions. Such posts on social media usually cover a shocking topic, a commentary on the actual news, etc. People adore being engaged in discussions and expressing their opinions. Write something that will prompt your followers to share their points of view as well as share your post to Instagram Stories. However, be very careful not to offend or hurt someone because holy war posts are a double-edged sword. Such posts can both attract new followers and make existing ones leave your account forever.
Attract audiences from other social networks
Use all possible channels to promote your Instagram account. Put an active link on Facebook, TikTok, Twitter, and call people to follow you on Instagram. Cross-promotion is the right tactic to grow followers.
Keep in mind a golden rule: everywhere your target audience is, publish a link to your Instagram account.
Create AR filters
AR filters greatly contribute to the promotion of its creator. They help to increase your brand awareness as users often visit the creator's account and also start following him. It's easier to follow a person so that his new masks are immediately added to their filters menu in Stories.
4 Paid Ways to increase Instagram followers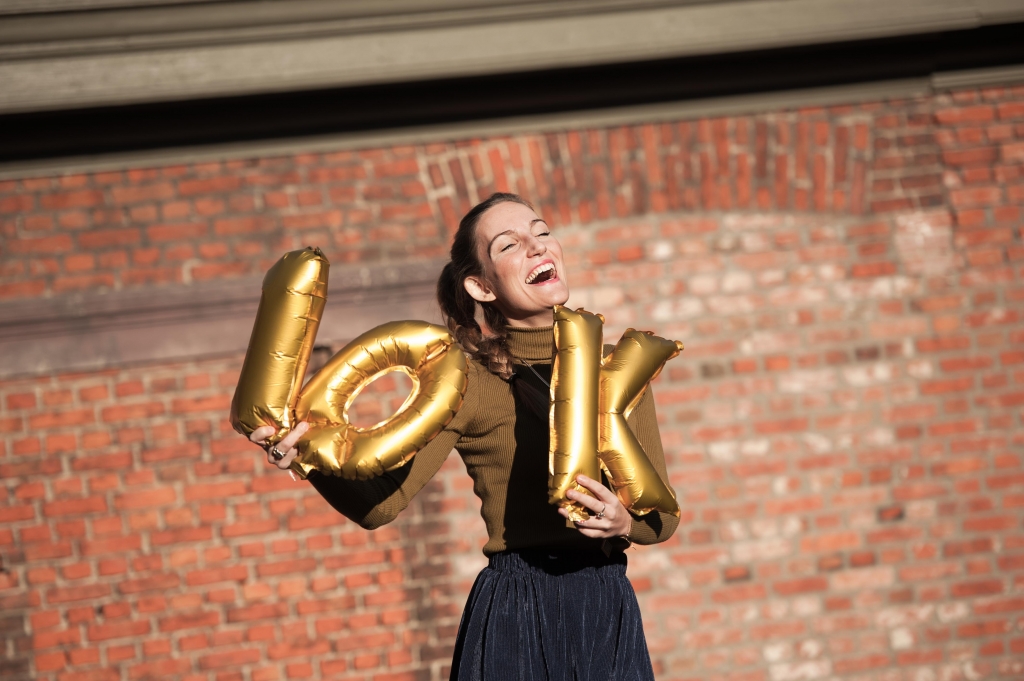 Let's consider the best methods to get popular on Instagram that demand some expenses.
Use Influencer Marketing
Influencer marketing is one of the most important tools of Instagram marketing at present. People trust people more than any other kind of advertisement. It is a proven fact. Banner blindness has greatly taken root, and it's almost impossible to eradicate it.
With the advent of bloggers, the advertising world has turned upside down. It became possible to mix a human and advertising factor and get a brand-new and efficient method to promote stuff.
Bloggers and opinion leaders have managed to prove themselves and their knowledge in a certain area, and thus, got trust. They also know how to create demand, convey messages, present a product/service in such a way that a person can't get past.
You just need to choose a relevant blogger whose positioning and audience match with yours. Based on your goals and budget, you need to come up with a format of advertising, frequency of posts, and so on.
Use the trendHERO tool to select influencers and then check them for fake followers, find out their ER, audience interest, and lots more. trendHERO provides more than 90 metrics for account analytics and checks. It's vital to find the most suitable influencer for advertising and then check him to avoid waste of money and a zero result.
Set up targeted ads
Being an official Instagram advertising, targeted ads can greatly assist in building followers on Instagram. You can promote existing posts or create new especially for targeting. It's vital to know who you want to attract (target audience), what text to write under the post or on the photo. Using this way of advertising, you will be able to set up a specific location, choose the gender, age, and interest of people you want to see among your followers.
Keep in mind: use Facebook Ads Manager to set up targeted ads. A larger selection of settings is available there. For example, you can set up your ads for both Instagram stories or Instagram feed, or choose only one place.
Take part in a Giveaway
Giveaways are quite powerful for growing Instagram followers. I guess you know what it is but I'd better remind you. A giveaway is a competition conducted by an influencer who you can join as a sponsor. Within a giveaway, bloggers unite to raffle prizes among their Instagram followers. This is a quite fast method to gain Instagram followers but also a harmful one. As soon as the giveaway is over, people start unfollowing sponsors. Basically, they are more interested in winning prizes than in the personalities behind them.
All in all, giveaway on Instagram is a milder way to promote yourself than buying Instagram followers, for example. What is more, you can come up with your own competition mechanic that will help you save all those people who started following you because of the giveaway.
Give presents
It's a good idea to send gifts to recognized influencers or run a contest in your account. According to the first scenario, chances are high that an influencer will be impressed by your present, and will thank, mentioning you in his Instagram Stories, for example. Thus, more people will find out about you, visit your profile, and start following.
According to the second scenario, one of the conditions of the contest in your account might be "mention your friend if you want to win a prize", or "tell about my contest in your Insta Stories".
People are ready to do a lot for good prizes. Keep it in mind.
5 Reasons why you shouldn't buy Instagram followers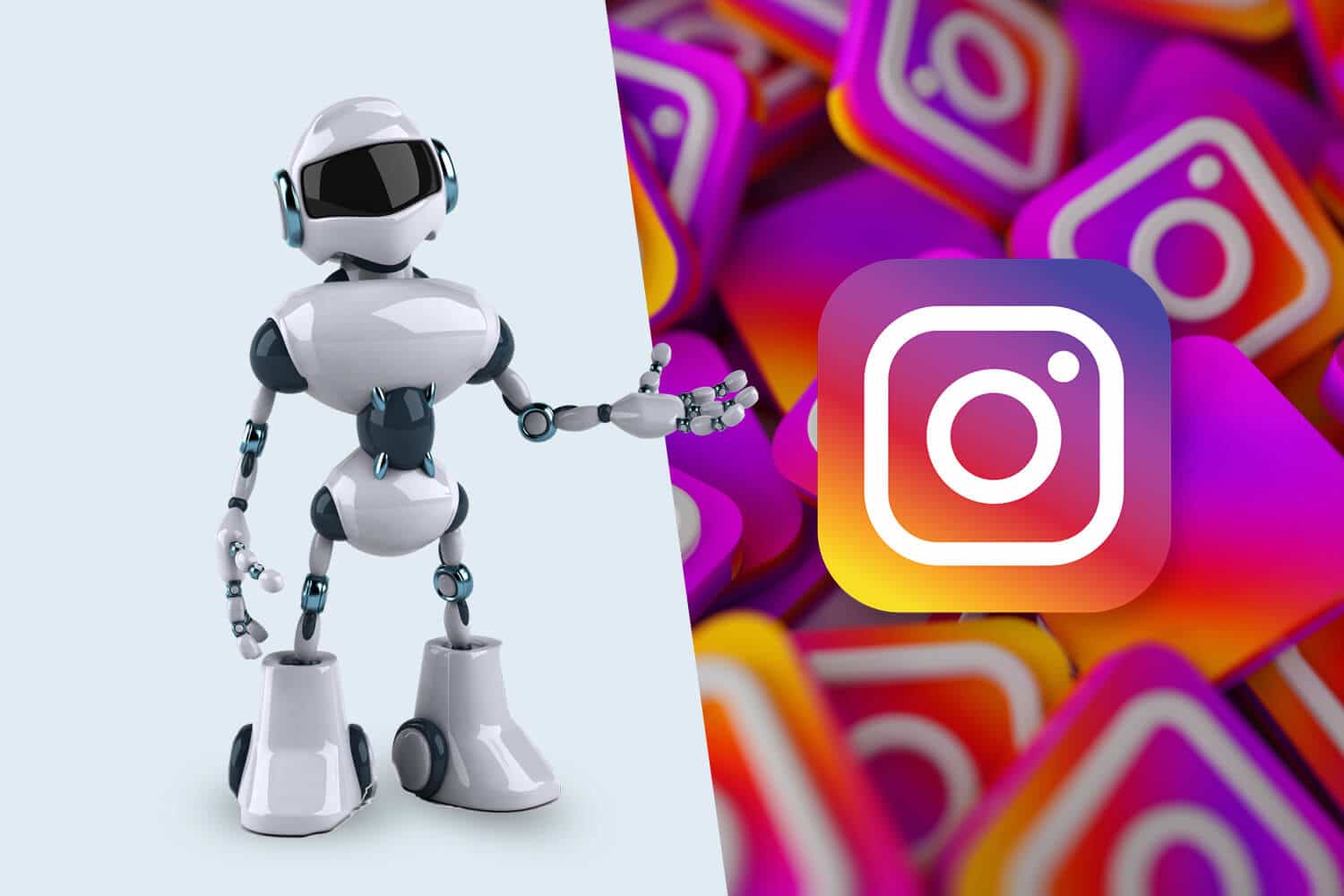 Fakes and bots are evil for your Instagram account. Just forget about "black" and "grey" methods of growing followers. Here are five key reasons why:
It's illegal. Instagram has started struggling with grey and black promotion schemes. It is not allowed to use any third-party applications to grow followers, likes, Stories views, etc. Instagram tracks suspicious activity and can even block your account forever.
Instagram does regular cleansings. Hence, bots and fakes are not eternal. They will disappear over time, and you will end up with nothing as a result.
I've already said that ER is a key metric on Instagram now. It might be high if only your followers actively interact with your posts: like, comment, save, share. Fakes and bots are dead weight. They do not perform any actions besides following you and leaving awkward comments. Say bye to good ER if you decide on growing your followers with the aid of bots and fakes.
It will become almost impossible to get to the TOP posts. The presence of bots among your followers negatively influences post rankings. Instagram algorithms work in such a way that your posts can only get to the top if you get likes from your followers. No real followers, no likes.
It will be so embarrassing when those real followers you have and/or potential advertisers find out about your black methods of growing the audience. There are so many tools like trendHERO to check any Instagram account for fake followers. Rest assured that as soon as brands decide to offer you collaboration, they will definitely check your account.
Find out more about buying bots and fake followers and sad consequences for your Instagram profile.
To cut a long story short, don't look for easy ways to become popular on Instagram. It's usually a time- and energy-consuming process. However, those who really want to achieve something, they succeed, you know?
Tips & Tricks on how to get popular on Instagram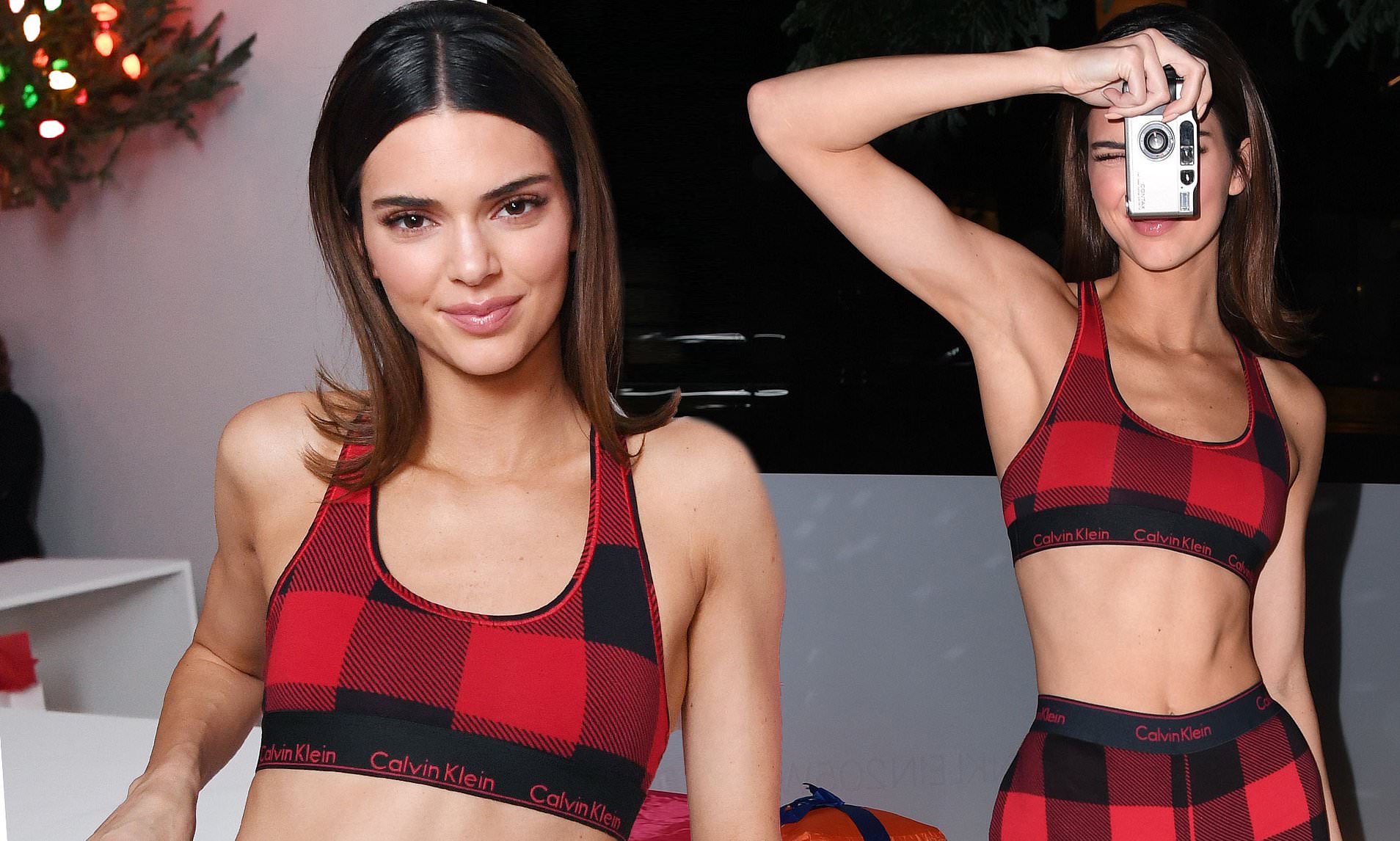 Here is a pleasant bonus in the form of additional tips and tricks to get more real Instagram followers.
Work on your personal brand
It's always interesting to know who stands behind appealing photos and compelling texts. Demonstrate your facets, and show what kind of person you are. Such a human approach always wins over and will be definitely rewarded.
Write a compelling BIO
You have a small block to describe yourself. This is the first thing potential followers will see and then will make a decision whether to stay with you or not. You need to tell briefly who you are, what you do, and why it is useful to follow you. Any information that is intriguing and useful to the reader will do.
Distinguish yourself
Come up with a distinguishing feature. Perhaps, you are a writer who quitted the job of a lawyer, a lady with 5 dogs, a fan of Star Wars, a person who always recommends something? It can be anything to make you stand out from the crowd. This will be a hallmark that will help people to recognize you from a thousand.
Create great Instagram Stories
Instagram Stories has recently become the main channel of communication on Instagram. People check their feeds less and less often but the same cannot be said for Instagram Stories.
Come up with your own style (colour, fonts), show your morning/evening rituals, cover particular topics. In a word, do all that your heart desires and hands are capable of.
Get featured in theme communities
Trendy visuals will help you get featured in the theme communities, and thus get organic Instagram followers. Analyze what is trending now, and try to do your best to create such pics. Tag the communities in your pictures you want to get to, and believe in the best.
Conclusion
The methods to grow Instagram followers are endless. The main ones I have covered in this article. Try to use all of them, and you will get to build your audience faster. If you have long-term goals, I advise you to take your account seriously and work hard on it.