Instagram took over our lives. We literally can't get along without this social media anymore. It all started with sharing snapshots of our everyday life and evolved into a full-fledged marketing tool.
Instagram has become a great source of customers reaching millions of people in a matter of seconds, and, therefore, an exceptional money generator. Being just an ordinary user who neglects Instagram promotion (read who neglects earnings and online exposure) is next-door to crime. Instagram promotion is one of the kings in 2021, and you can't but mind it.
As Instagram is in a state of flux, the methods of promotion that work also change. I have put together in this article the most effective free and paid ways of promotion that rock and will help you succeed in 2021.
Let's see how to promote your Instagram account in 2021 to make a mark, be heard, be discovered, and remembered.
How to prepare your Instagram account for promotion?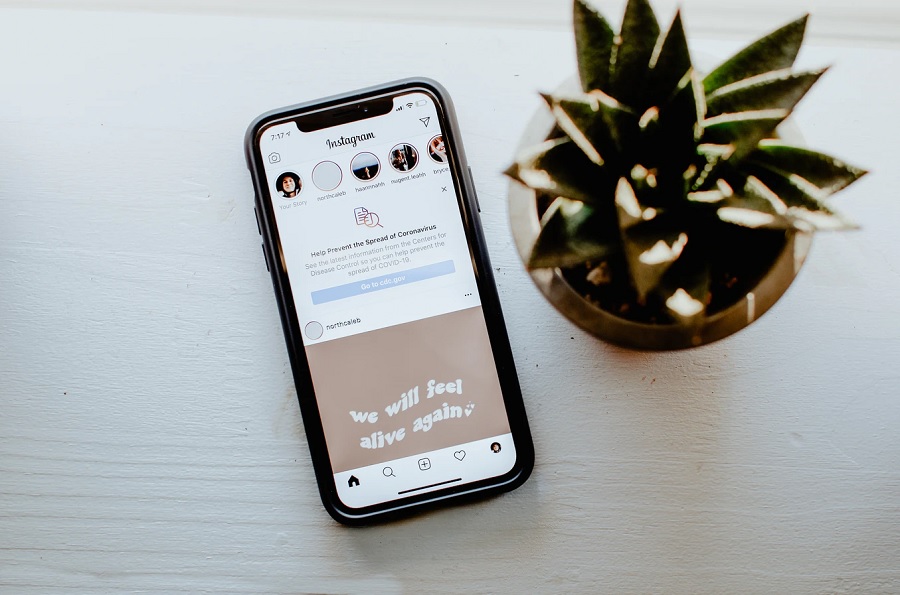 Before attracting people to your account, you need to prepare it, in other words, bring it to perfection. This is a vital step on the way to a promotion that will help you not to waste effort and/or budget. If you are interested in getting followers during promotion, and not just visits to your Instagram account, get the items below done.
Switch to a Business or Creator account
Both Business and Creator accounts have more functions and benefits that are not available on a personal account. The Creator account suits better influencers, public figures, artists, etc. Business accounts are made for businesses, organizations, brands, suppliers of goods, and services.
Both Business and Creator accounts give access to analytics and statistics. There are also communication buttons (phone, mail, directions), an opportunity to add a clickable link to Stories when you reach 10K or more followers, access to tools for creating branded content, and lots more.
In addition, you won't be able to use some methods of promotion with a personal account too. Therefore, switch to a Business or Creator profile asap.
Elaborate on the positioning of your brand
No matter whether you are going to promote a personal brand or your business, it's vital to come up with the positioning. It's the main idea of your account, what you stand for, what are your values and life principles. Basically, positioning is your image that helps to form a clear and understandable perception among the audience and create the necessary associations with your account.
For example: Chloe stands for minimalism and advocates for sustainability; Mary is a self-care lover and a fashion addict, Kate is keen on self-development, education and adores curious people, etc.
Make your Instagram BIO clear and comprehensible
Based on your positioning, you can clearly describe yourself on Instagram BIO. You need to get serious about the issue. Information in Instagram BIO is essentially what a person sees and learns about you in the first 5 seconds. These few lines can determine whether to make him stay or leave the next second. Write who you are, what you do, what values you have, and what topics you cover in your insta blog. May it be quite a short but powerful intro.
Work on your name and username
In addition to the username, Instagram offers you to choose a name that will be featured in your BIO. The name can differ from the username. Here you can write the name of the area where you work, your service or product, etc.
Please note: people can find you by keywords specified in the name line. Therefore, list the most relevant words for your account there.
Include the necessary link
Business and Creator accounts allow you to insert the link. Think where you want to take your visitors. There might be a link to your website, an article about your brand, a YouTube channel, and lots more. You can use a special service for creating a multi-link to insert several important links in one.
Choose a suitable profile photo
Your avatar is a part of a self-presentation. It should reflect the strategy of your brand. There might be a company logo or symbol for business, and a portrait for a personal blog. A profile photo should evoke an associative array connected with the services you provide (or with the brand in general).
Choosing a pic, keep in mind that photos can talk as well as words. What will your photo communicate?
Make your highlights attractive and clear
Basically, we create highlights for ourselves to keep memories. Nevertheless, you can create appealing covers and names so that people have a desire to glance at what is kept inside. The design of your highlights should align with the overall aesthetics of your account.
It's not trendy anymore to use pics for the covers. Choose pastel colours or one of the best pics from your highlight and put it on the cover.
Create catchy and trendy photos
First of all, Instagram is visual media. The photos in your Instagram account should be trendy and stylish in terms of editing. Your feed should look harmonious and in one style as well as it should visually reflect your positioning. Sincerity and naturalness are the trends of both 2020 and 2021. Therefore, filter-no-filter editing is still actual. Minimalism, one color scheme, and alternation of photos of different compositions will help you stay à la mode.
Define on TOV and write captions
The tone of voice is a tool that makes your brand stand out from the competition. It should reflect your positioning and align with the overall stylistics of your blog. TOV is the frame of your BIG IDEA. Think about what suits you the most, and keep to a chosen style while writing texts and talking in Stories.
By the way, do not leave your posts without captions. It's not enough to just post a good photo, there must be a story behind it.
Come up with a hallmark for your account
Think of a distinguishing feature for your account. Something that people would like to save, share, or discuss. It might be a noticeable accessory that you always put on, a particular type of content that comes out on Thursday evening only, Stories Design, words that you use in your captions, a special filter to edit your pics, etc. Something that leaves footprints in heads and/or hearts.
Last but not least: work on the overall aesthetics of your account. All elements such as visual stylistics, tone of voice, design of highlights, and Stories must play for one team, must be harmonious.
If you are looking for social media manager jobs, you can check them here.
What are the most effective methods to promote your Instagram Account in 2021?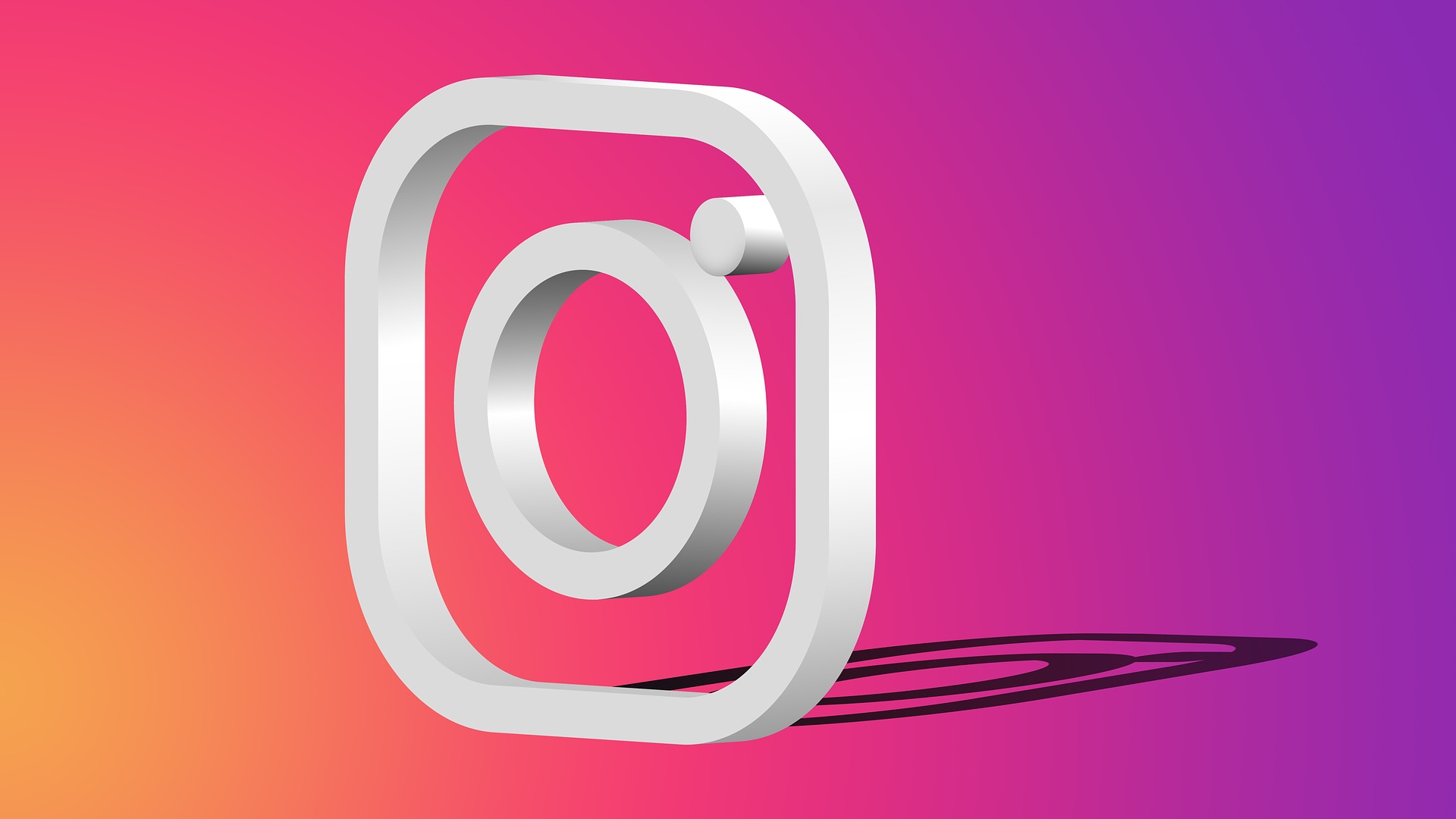 Here is the selection of the best ways to promote your Instagram account in 2021. Make room for them in your Instagram marketing strategy for the upcoming year.
10 Ways to Promote your Instagram Account for free
The main disadvantage as well as a peculiarity of free promotion methods is that they are time-consuming. Nevertheless, they perform well without extra cost.
Mutual PR
The mechanic is quite simple. You find a person with similar stats and a number of followers and tell about each other in your accounts. This is a friendly format of promotion when everything is made by mutual agreement.
It is better to make mutual PR in Stories. A post in the feed can look a little bit intrusive and artificial. However, a few stories dedicated to an interesting person may attract the attention of your followers.
Discuss the time of posting with your partner, approve the texts, and do not be over-diligent with praise. Choose someone who you follow or would follow with pleasure.
Use the trendHERO tool to search for partners for mutual PR. You can search by subscribers, demographics, engagement, niche, etc. Once you have found a suitable candidate, you have an opportunity to check his Instagram account within the tool. There are 90+ metrics for account analytics and checks.
SFS
Shoutout for shoutout is similar to the previous format. However, SFS is one of the varieties of it. Doing mutual PR, you get a guaranteed recommendation from your partner. In SFS, a person you promote only responds at will.
If you already have a loyal audience, ask your followers to share information about you. Promise to show the accounts of several participants in your Stories in return adding #sfs to such mentions.
AR filters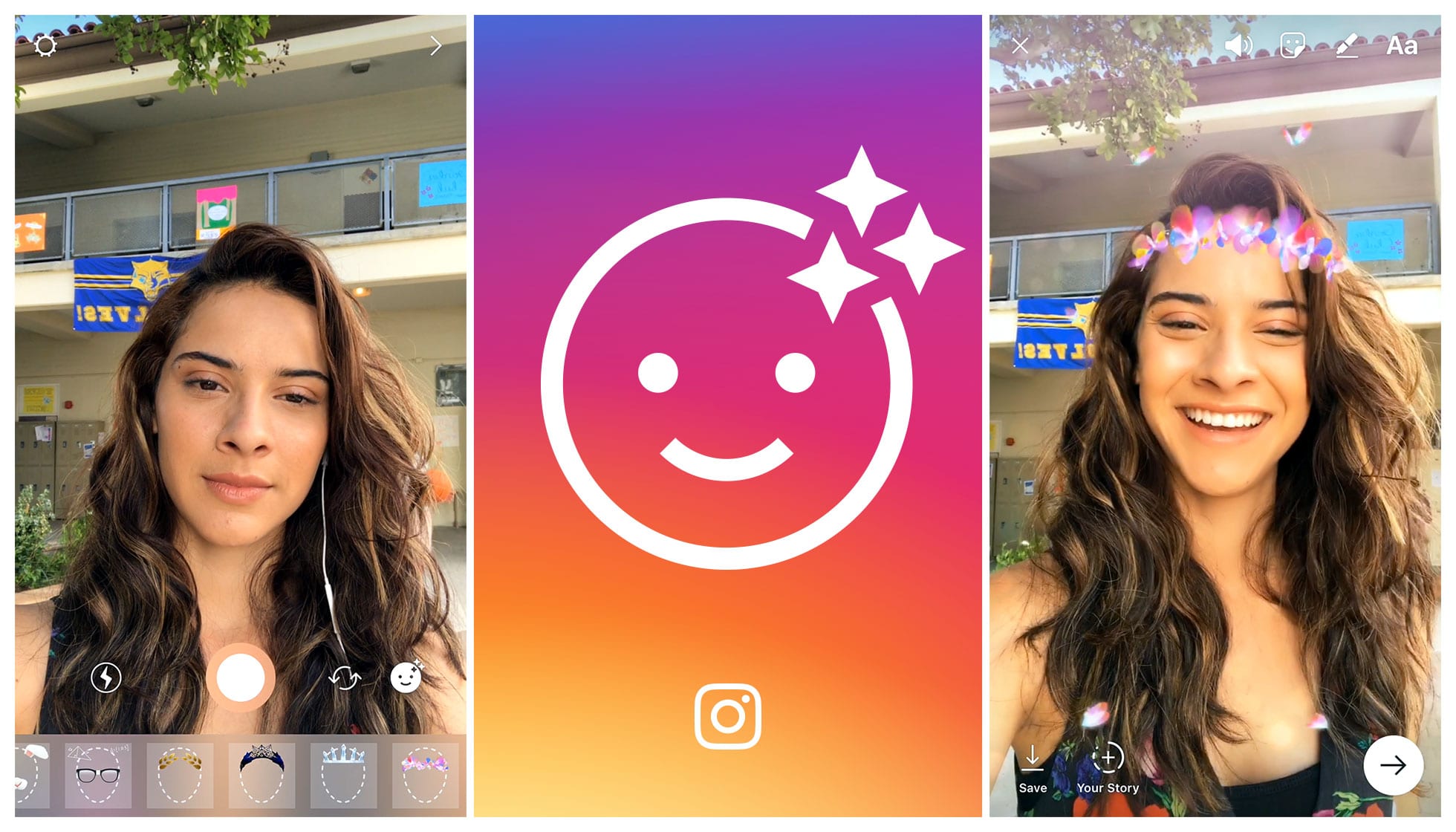 This is one more opportunity to get noticed and attract new followers. AR filters can help you grow reach and, therefore, increase brand awareness. It can be a trendy filter, a funny lettering, or a complex effect up to 3D objects. You need to know well your audience to understand what format they are expecting and will actively use.
AR filters are not just another thing for fun. It's a proven fact that AR filters help brands attract attention to their products and services and generate more sales.
Relevant hashtags
Hashtags work, but only if you pick them correctly. The first thing to take into account is that you need to add those hashtags that describe your photo, not your caption. The second is that the maximum number of hashtags to add is 30 but don't overdo.
Basically, hashtags serve multiple purposes that you can greatly benefit from:
people can find your post in a hashtag search bar;
your post appears in the feed of those who follow a particular hashtag;
you can create your own branded hashtags to mark a specific topic. Doing this you sort information and provide people with easy navigation within your account.
Keep in mind: the most effective hashtags are those with a medium and low frequency of usage (until 100K of usage). Photos with high-frequency hashtags are added every minute, therefore, your post will be easily lost.
Joint Live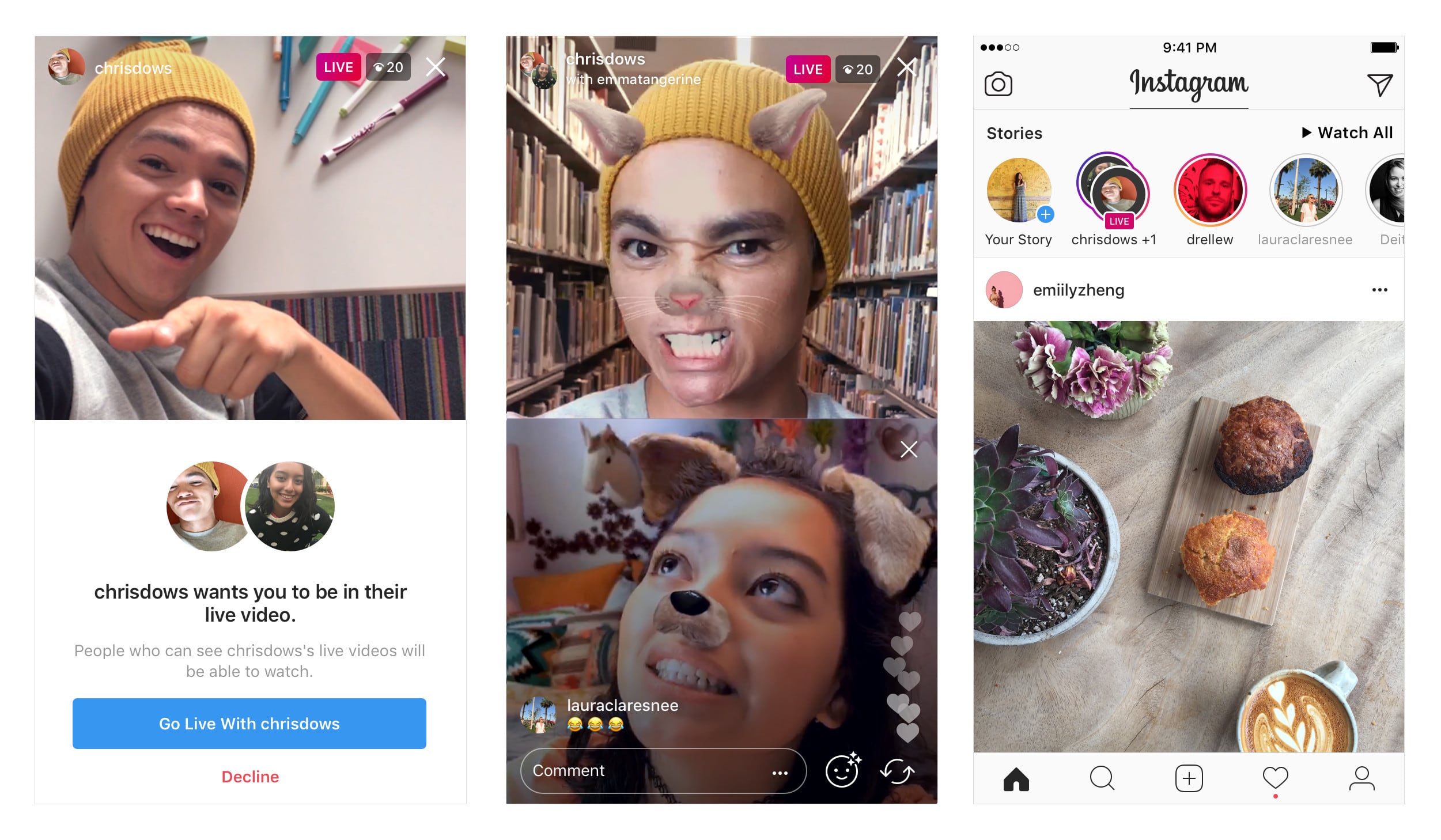 According to observations, joint live on Instagram is one of the best followers' retention methods. Such broadcasts are a great way to get closer to your audience. Joint broadcasts also allow you to exchange followers with your colleague. Your joint live should have a topic you are both experts at or interested in.
Please note: discuss a rough script of your broadcast to avoid pauses and make it absorbing for your viewers.
Challenges
Participation in popular challenges is also a cool method of free Instagram promotion. Unleash your fantasy, get creative, and you can easily make your way to the TOP posts or be tagged by an organizer.
You can also create your challenge with specific conditions for engaging other people. They will mention your account, and it's a chance to attract a new audience.
Comments
Be generous with good words, do not stint comments under other people's posts. It's an opportunity to spark an interest with witty, funny or just pertinent comments. Share your point of view to catch people with similar interests and, thus, make them check your account, and probably start following you. A good comment on the topic always gets likes and reactions of like-minded people. Why not benefit from it?
Situational and/or appealing Content
Instagram is primarily about attractive images and then about everything else. Your content should really catch followers' eyes. Use trendy editing, learn to arrange your content in sync so that you can see the dynamics of shape and color.
Nevertheless, people won't stay with you if your account gets boring. You need to entertain them, give useful information or cause for thought, set, or follow trends.
Situational marketing remains a favorite of viral promotion for free. You can cover any popular events, causes, and turn this content in your favour.
Keep in mind: be careful with sensitive topics such as religion, politics, feminism, etc. One inaccurate statement may turn you from a witty star to a victim of disgruntled followers.
Cross Promotion
If you want to get more chances to be noticed, you should be present everywhere your target audience is. Cross-promote your Instagram account across other social media networks such as TikTok, Facebook, Pinterest, YouTube, Twitter, etc. If a social network allows such an opportunity, make sure to convey the benefits and value of following you on Instagram.
Barter Collaborations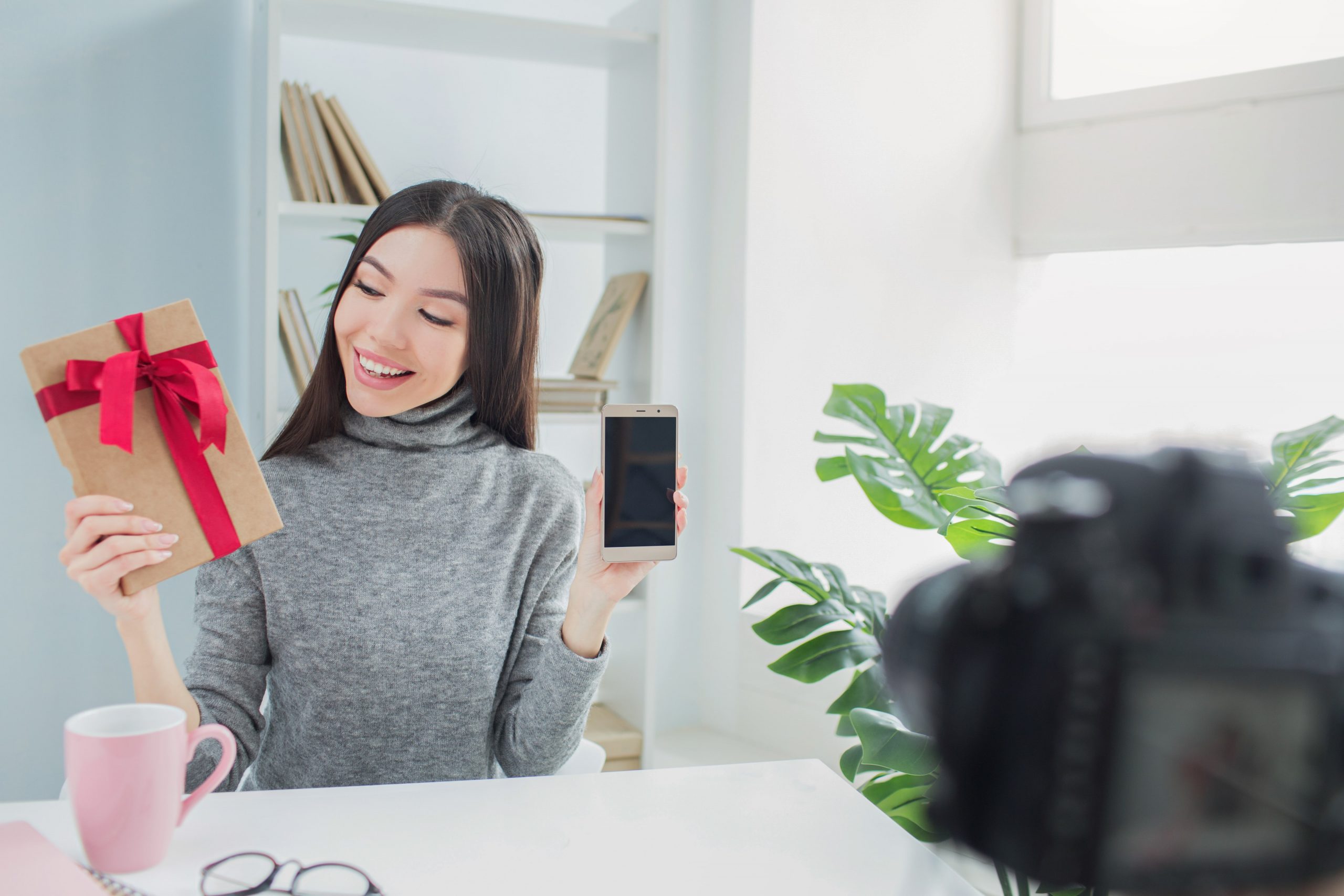 If you are an emerging blogger and can't make money on brand collaborations yet, hunt for barter opportunities. You can promote a brand in exchange for its products or services as well as ask to be mentioned in the brand's account. This is an opportunity to be noticed by other brands, attract new followers, and start your way to gaining the title of an incredibly popular Instagram influencer.
At present, brands are interested in local nano and micro-influencers with a small follower base but good engagement. It might be your chance!
5 Paid Ways to Promote your Instagram Account
Let's move on to paid promotion methods. I would like to debunk the myth right away that paid promotion requires huge budgets. The thing is to know the nuances and peculiarities of these methods and plan them correctly.
Targeted Ads
Who, if not the Instagram developers, know how to provide your posts with the best exposure? Targeted ads are an official form of Instagram advertising. It is better to set up the ads via the advertising account on Facebook. The most important thing is to properly segment your audience and set up campaign goals. The result of your campaign will also depend on the promo pics you are going to use.
You can set up advertising campaigns for both Instagram feed and Stories via Facebook.
The main advantages of this method of promotion are that you can start with a very small budget as well as keep the result under control.
Keep in mind: to promote an Instagram post clicking the "Promote" button is a very expensive as well as completely ineffective method.
Influencer Marketing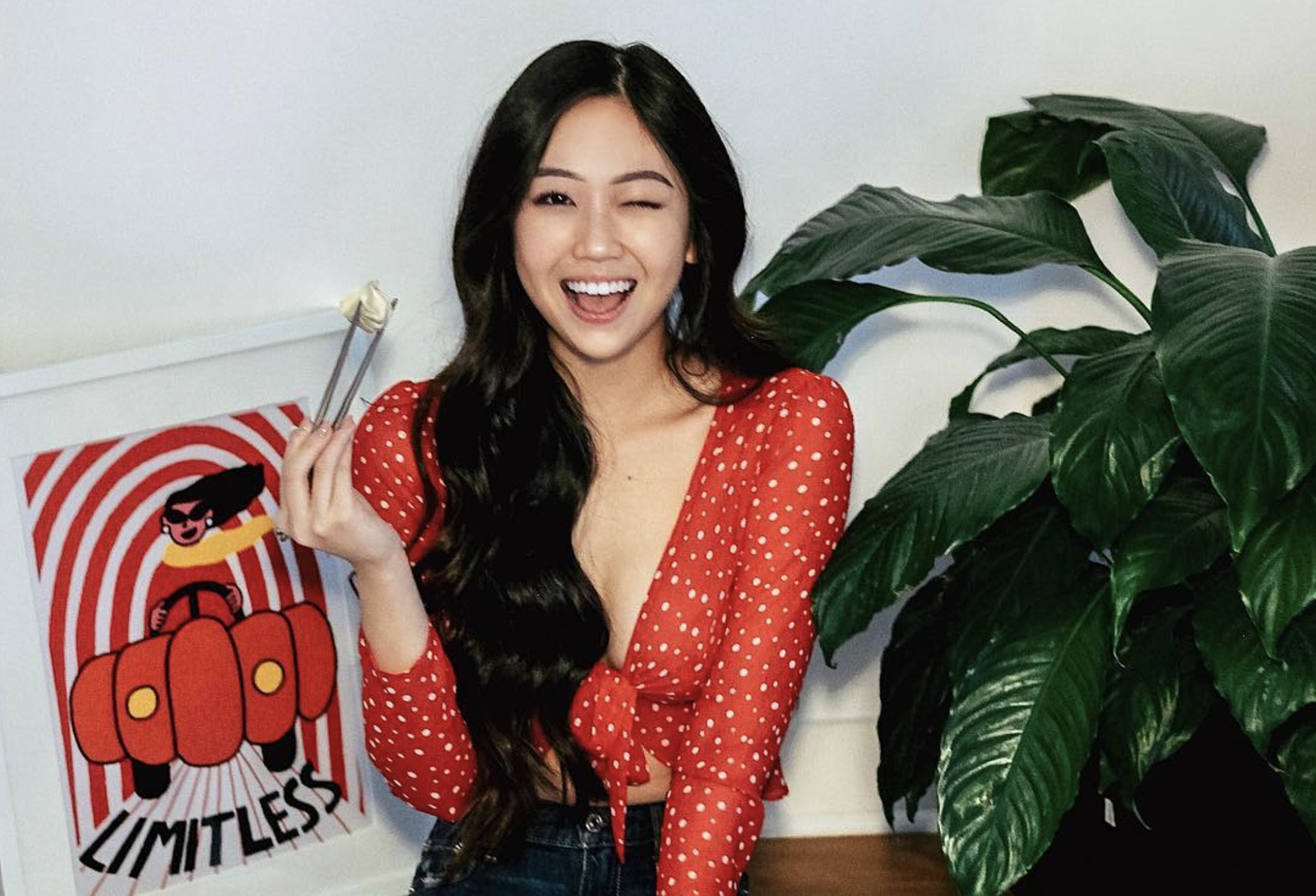 It's possible to work with opinion leaders in various formats: from mentions in posts or Stories to large-scale joint activities. All depend on your budget and goals. People believe better in the recommendation of someone they trust, therefore, chances are high to attract attention and win a loyal audience over.
If you want to dive deeper and learn more about influencer marketing, familiarize yourself with the most effective influencer marketing techniques to apply within your blog via this link.
Please note: carefully check and select bloggers. You should match the target audience, positioning, and values.
The trendHERO tool will assist you in finding and checking any Instagram account.
Mentions in theme communities
Most communities accept content for promotion for money. It's just necessary to match the aesthetics and style of the community to let your post through.
If you create appealing and trendy content, chances are high to get to theme communities for free. Tag them in your picture and expect a miracle.
Contests. Prizes. Presents
Pamper your followers – give them presents. Kindle people's competitive spirit and make them contend for the main prize. Specify simple conditions for participation such as tag a friend in the comments, answer a question in the comments, share a profile in Stories, etc. The method is as old as time but very effective.
Sponsor marathons and giveaways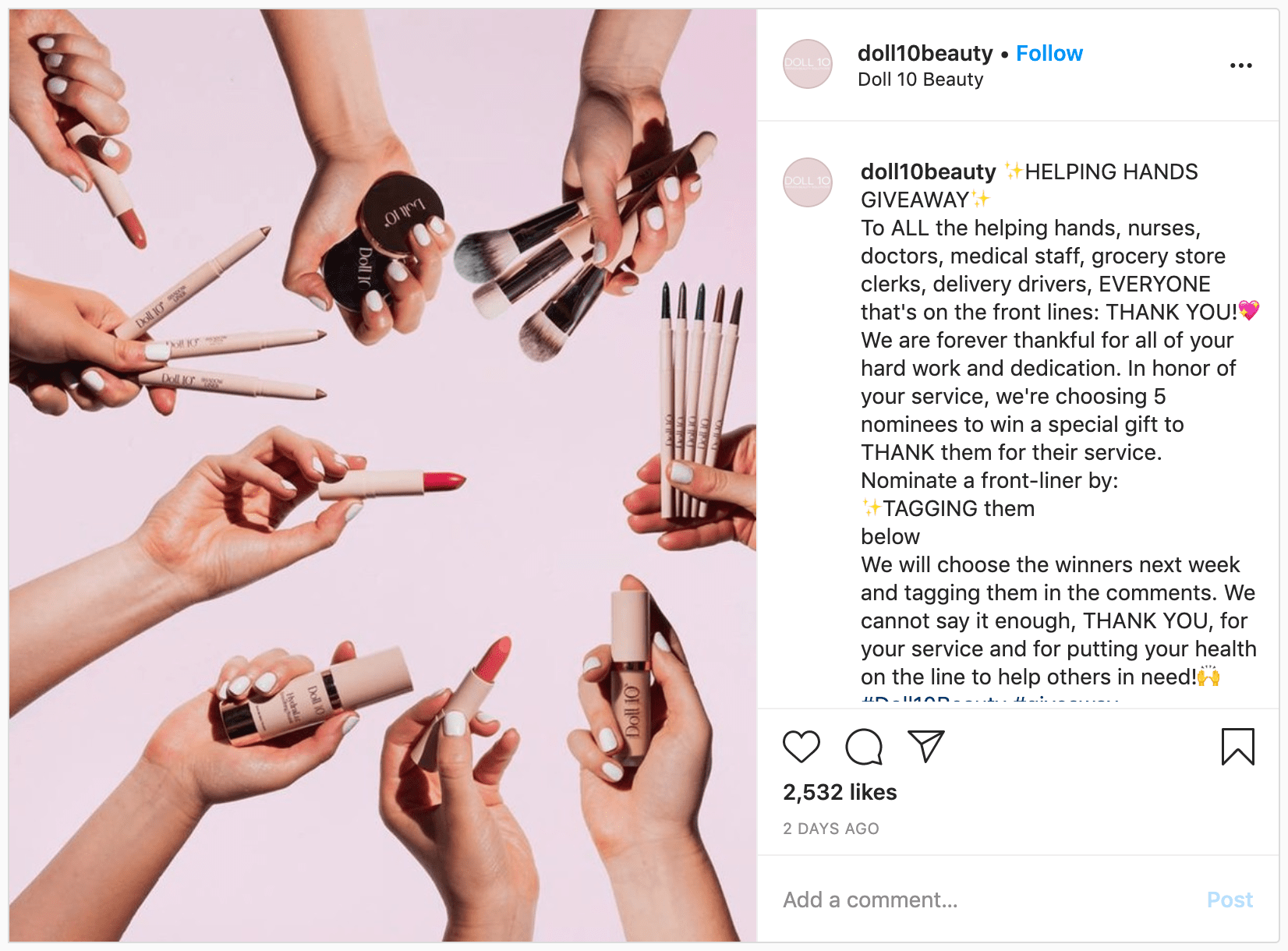 A giveaway is a competition conducted by an influencer or several who raffle prizes among their Instagram followers.
The basic condition for participation in the giveaway for followers is to follow all sponsors. Any person or brand can become a sponsor of a giveaway. The basic condition for them is to pay for participation.
Regarding the marathons, they suit well for those bloggers who are experts in some niche. The idea of a marathon for a participant is to learn something new when for the organizer to share his knowledge, get a new audience, and "sell himself".
Let's consider the most common types of giveaways on Instagram.
Sponsorship in the joint giveaway
Basically, there are several sponsors (might be up to 50) who create a separate Instagram account for a giveaway. Participants have to follow each sponsor to aspire to win the prize. The prizes are usually very expensive such as cars, luxurious bags, iPhones, etc. A winner is chosen randomly among those people who followed all sponsors on the account of the competition.
Giveaway from one blogger
There is no separate account for a giveaway. All the sponsors are in the organizer's "following". In this case, an organizer unfollows all people besides the sponsors. If you pay attention, you will see that influencers with 100K followers follow only 15 people in return. The mechanics of a giveaway and the condition is the same as in the previous format.
Several influencers get together, come up with presents to raffle, and announce the giveaway in Stories. Each of them also has to introduce other organizers in Stories. One of the conditions to take part, as you might have guessed, is to start following all the organizers.
Marathons are more useful for participants than giveaways. Organizers share their knowledge, expertise on this or that topic, participants make their outlook wider and deepen the knowledge. The thing is that all the marathons are usually themed like cuisine, fitness, arts. Therefore, all the organizers might be good at the same topic. The prize is sponsored by all the organizers who people need to follow to pretend to win it.
Please note: 2 weeks after the end of the giveaway or marathon, people start massively unfollowing organizers and sponsors. The reach and ER significantly fall. In addition, it is difficult to attract the target audience because there are a lot of hunters for prizes who are not interested in you at all among the participants. I don't recommend you to organize or sponsor giveaways. There are so many organic methods of promotion, choose them.
5 Reasons to Promote your Instagram Account in 2021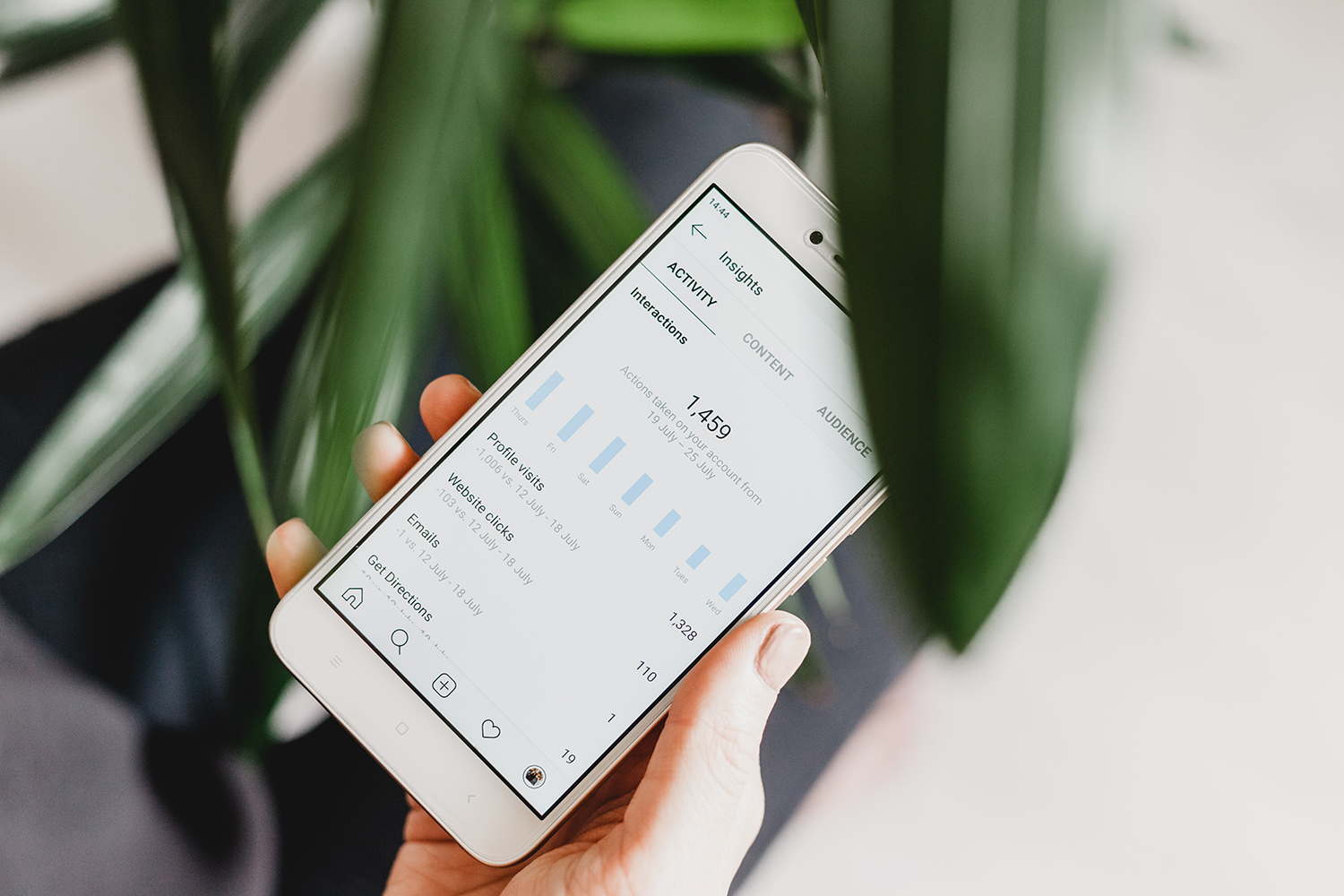 I guess, it is not enough to say that if you neglect to promote your account, you will lose a lot. I will list 5 clear reasons that are likely to convince you to come up with an Instagram promotion strategy for 2021.
Increase Awareness
Ig promotions provide you more exposure, therefore, more people find out about your brand. With promotions, you get more chances to generate a killer buzz around you as well as be noticed and followed.
Brand awareness has a direct impact on sales, so it just can't be ignored in any case. To become top of mind, you need to expand knowledge about your brand, therefore, invest your time and/or money in Instagram promotions.
Expand your fanbase
Increasing brand awareness, you attract more people and expand your fanbase. Later, your followers will convert into real customers and generate profit for your business. Sounds simple and obvious, right? You are likely to have heard it a million times. But have you already put it into practice?
Expanding your fanbase is one of the key reasons to start doing promotion on Instagram right now.
Be two steps ahead or on a par with the competition
According to statistics, Instagram has 1 million monthly active advertisers. Look around and you will see that your competitors have been investing in advertising for a long time and benefit from dividends.
At present, everything changes so quickly that any downtime may cost you a lot. You can't afford to fall behind.
Sell or show your products/services
Almost always it all comes down to sales. No matter whether you are a company and would like to sell real products or a person who is working on selling intellectual powers, promotion on Instagram will help to reach the goals for both of you.
Networking
The audience is growing, networking is doing. Gathering like-minded people in your blog, you increase the chances to form good relationships with them. It would never be out of place.
Someone very intelligent once told: "If you still can't cope with a task, then you simply do not have connections that can assist you in this." Networking is a powerful thing that will come in handy for everyone.
Conclusion
Here is our list of the most effective methods to promote your Instagram account in 2021. Instagram is no longer a marketing tool, Instagram is marketing itself. To stay ahead of the competition and make progress in this social media in general you can't afford to neglect promotion. Just treat the promotion strategy correctly, and success will not keep you waiting.