With the advent of influencer marketing, the revolution happened to the universe of advertising. We do not trust banner ads, TV, or radio advertising anymore. However, we can easily go shopping based on the recommendations seen on the blogger's Instagram account.
As these recommendations look unobtrusive and tactful, we perceive them as a friend's advice and rarely fall to thinking that there might be a huge amount of money behind them.
Gone are those days when bloggers were ready to make a sponsored post in exchange for a pair of shoes or a bottle of shampoo. When it comes to famous influencers with a loyal audience, they do not feel shy to set the price with a few zeroes for their posts. If you feel ready to start asking money for advertising in your Instagram account or just want to know the way influencers charge for an Instagram post, read on. We have composed this article to train you in this delicate question as well as satisfy your curiosity.
What kind of posts could be charged on Instagram?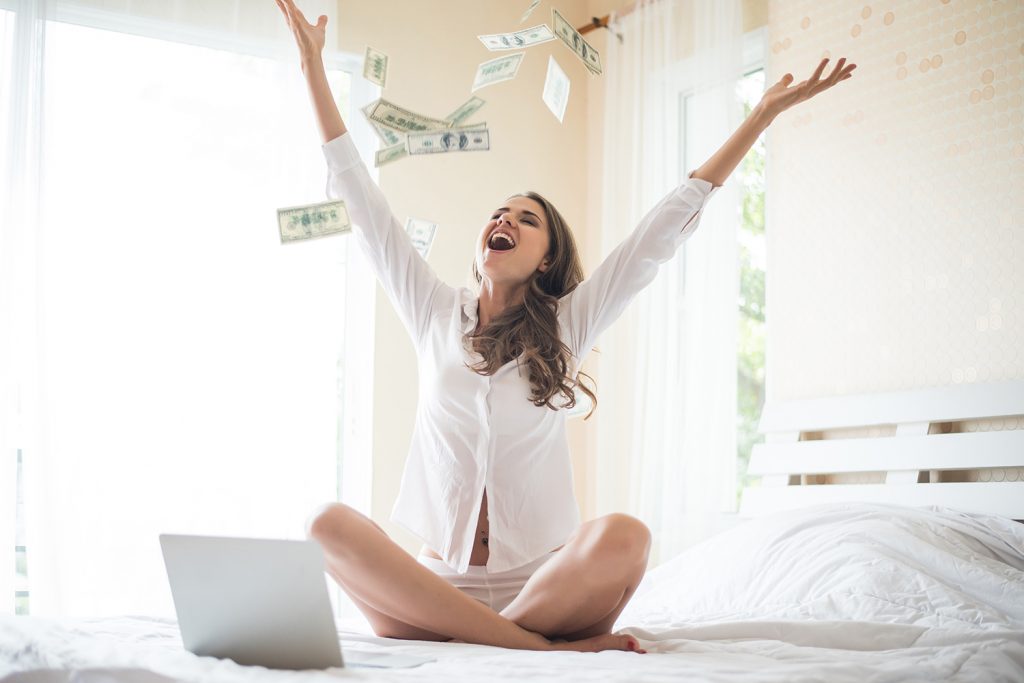 Instagram is wired to drag its users in and make them endlessly scrolling, liking, commenting. In addition, it is interested in making money, therefore, new features are devised at the speed of light. Instagram helps brands attract potentials and convert them into clients, helps opinion leaders earn, and, of course, generates profits for itself.
At present, there are several options for influencer advertising on Instagram. Based on goals and budgets, customers can choose one of the formats or make a mix of several ones. Let's take a look at the main ones.
Direct Advertising
Direct advertising is the type of advertising when an influencer places in his account an advertising post, with a link to the brand page or product. Such posts do not look like personal recommendations (but they are hoped to be) of a blogger because the tone of voice in the text usually differs from a habitual one. What is more, there is an obvious call to action in such posts: buy, subscribe, use the discount code, do smth.
Static or Carousel post in the feed
It is the easiest and the banalest format but it still works and is often ordered by clients. Basically, there are one or several pics with a product that is tagged in the image and caption. In this case, advertisers can even send a text to copy-paste and the influencer's task is just to place it.
These days, such posts are no longer that successful. Why so? Followers strive for getting personal feedback from an influencer. His opinion on any issue is highly appreciated.
Video post in the feed
Video advertising requires more effort on the part of an opinion leader, and, therefore, is charged more. However, it is a proven fact that videos get higher ER and reach on Instagram. This format of advertising is cool to add more life to your advertising. It works well for promos, quick tutorials as well as for teasers to heat up an audience's interest.
IGTV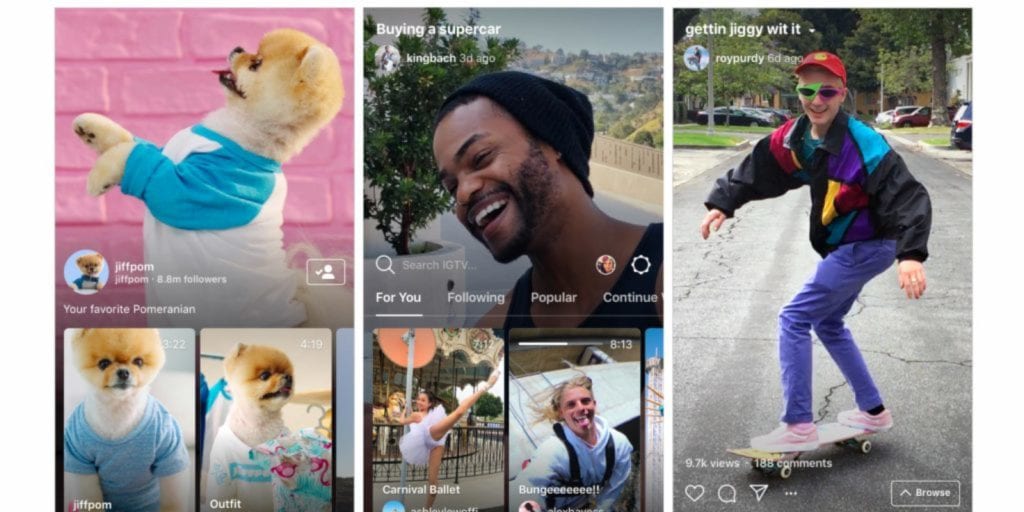 There is practically the same story with IGTV as with a video post. However, IGTV is usually a longer format and requires more profound skills in editing. Influencers often delegate this part of the task and focus on the creative one.
With the aid of IGTV and a blogger, you can do full-fledged tutorials, interviews, and showcase your product in more detail. The options are endless just find yours.
Sponsored post on Instagram Stories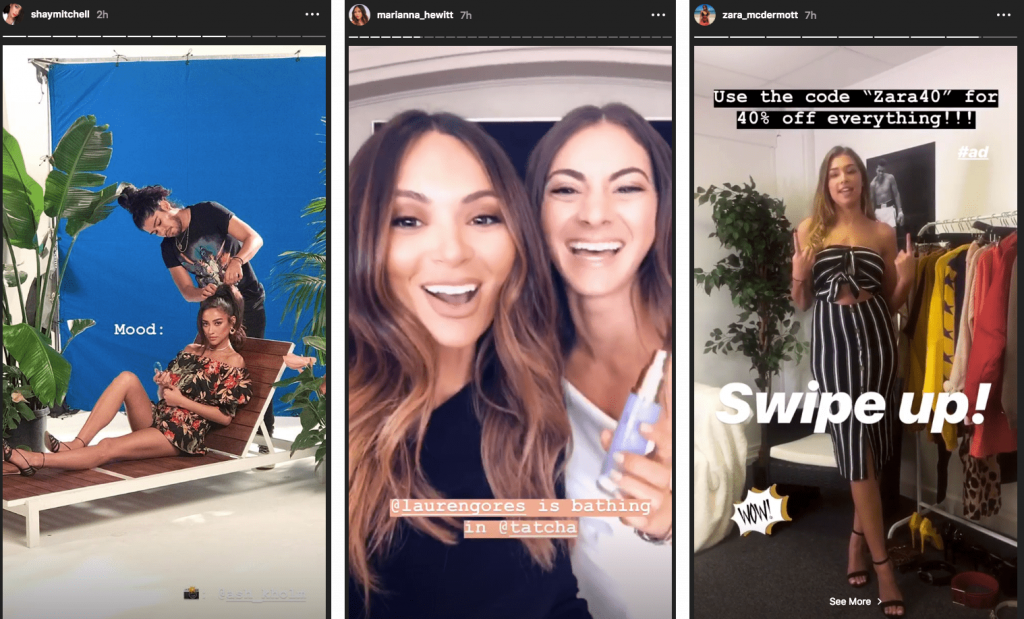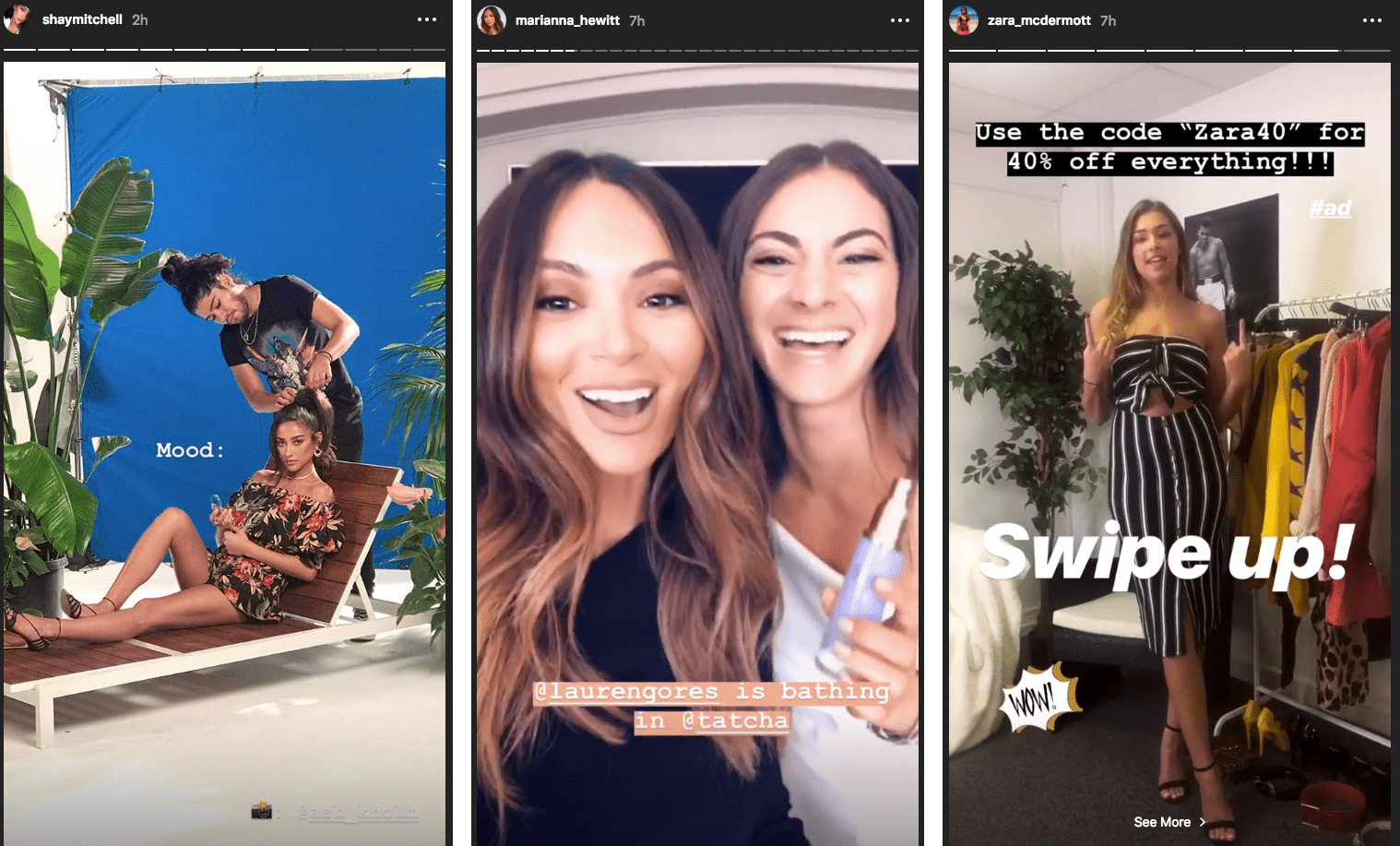 Instagram Stories are running the show now. People started to scroll the feed less frequently but they actively watch Insta Stories. It is believed that the most relevant and interesting content is published there, including links to posts from the feed. Chances are high that influencer advertising will not be missed when it is in several "stories" in a row. Just do not forget to ask a blogger to write "subtitles" as a lot of users mute the sound. Also, note that the call to action should be short and concise for users to understand it right away.
There are several ways to advertise your product or service on Instagram Stories: mention of your account, link to the site, or use of instruments within "stories" itself such as polls, questions, quizzes, etc.
Indirect Advertising
In the case of indirect advertising, non-standard mechanics come to the stage. Indirect formats are more gentle that's why people interact with such advertising posts at will.
Unpacking
Instagram users adore "unpacking" videos on Instagram Stories. No matter whether an influencer is showing what he has just brought from the supermarket or unpacking the box got from the brand, people greedily absorb such format. It is a good opportunity for brands to get a detailed review of their products and for potential clients to get more information about them from a trusted influencer.
Native advertising
This ad format looks so organic that sometimes people don't even notice that this is an advertising post. Typically, an influencer tells a personal story and mentions a product or service in it as if by chance. As such posts look like friendly advice, people remember them better and are more willing to check the mentioned brand.
Product placement
Native advertising and product placement usually go hand in hand. In this case, the product should appear in the frame sort of accidentally. The main thing is that it should be inserted organically and fit the lifestyle of an influencer. Again, the audience does not even realize that it is an ad if it is skillfully made. However, the right approach to integration ensures the desired level of memorability.
Giveaway
This is a collaborative project (competition) usually organized by several advertisers (bloggers and/or brands) on the influencer's page. They collect money, buy prizes to raffle among their audiences, and launch a campaign. The basic conditions for participation: to follow the accounts of all sponsors (advertisers), and be active in them, writing comments, liking, etc. Brands can provide their products as prizes to raffle and, thus, increase brand awareness, attract more followers and potentials.
Marathon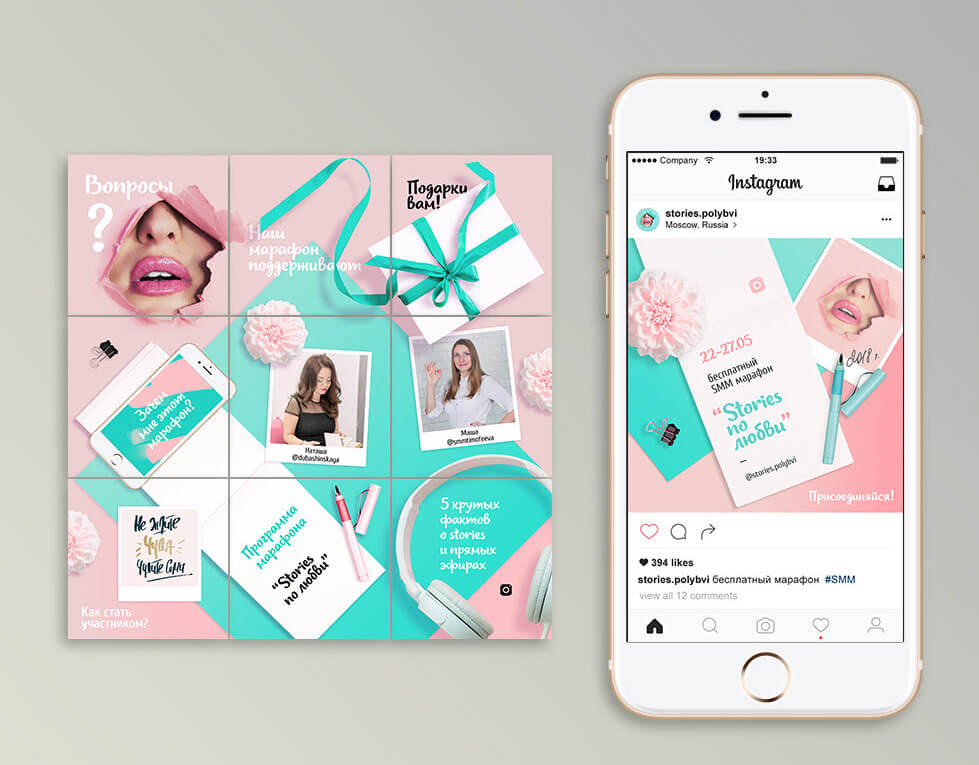 Marathon on Instagram is usually a short-term course that an influencer organizes in his account. It includes unique information on a specific topic which an influencer is an expert in. Followers have to fulfill all tasks within a particular period of time to reach particular results, and sometimes to win a prize. Brands can collaborate with an influencer on various terms: from providing prizes for a marathon to asking him to somehow include a brand in the tasks.
Affiliate programs
Discounts, promo codes, affiliate links are the attributes of affiliate marketing. All parties benefit from this format of collaboration. Followers get discounts, influencers earn money, and brands, in their turn, get more clients. As usual, a blogger puts a promo code for a discount in his account and then receives a commission for each purchase made through his "code word".
Cross-posting
Cross-posting or mutual PR is a good format of collaboration between a brand and an influencer if they have the same target audience and are equally popular. The mechanics are quite simple: they mutually promote each other in their accounts in the agreed conditions.
What impacts Instagram post pricing?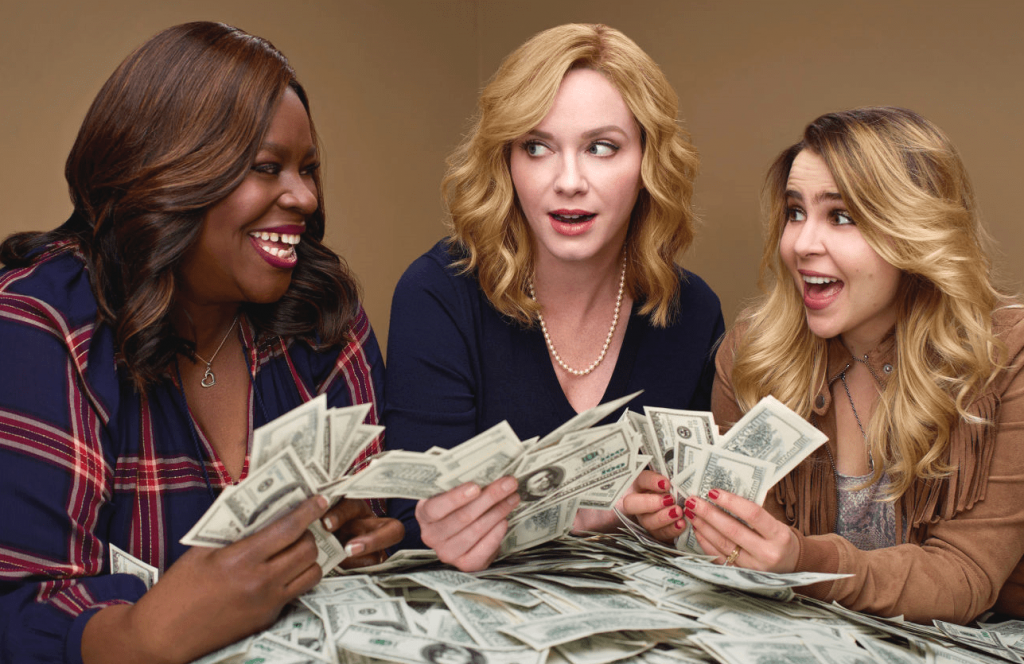 The cost of influencer marketing varies from one influencer to another. Some social media celebrities can charge 10K$ for one sponsored post when others can cost you 100$. Let's find out what they are guided by when assessing their work. Here are the key factors that impact the pricing of Instagram posts and activities made by influencers.
The number of followers on an influencer's account
This factor is not the key one at present. However, the number of followers still impacts Instagram post pricing. It's obvious that the price for a post made by a nano-influencer will be several times less than by a macro-influencer.
The more followers an influencer has, the more reach a sponsored post will get and the other way around. Influencers with broad audiences have already formed a base of loyal fans who they treasure. It means that alongside a great number of followers they also sell their honestly-earned reputation, that's why their rates might be sky-high. Rightly sky-high but not always.
Stats on an influencer's account
Unfortunately, there still are unscrupulous influencers who practiсe cheating. They buy bots and fakes to artificially increase the number of followers, and then raise too high the prices for advertising. Stats speak louder than a number of followers. All marketers have already comprehended this simple truth. If people save, share, actively comment, and like an influencer's posts, it means that things in his account are going well. Reach and engagement rate matter most of all at present, and, fortunately, it's impossible to forge them.
Such tools as trendHERO help analyze any Instagram account in detail and provide all information about true ER, audience quality, followers and following growth, etc. There are more than 90+ metrics within trendHERO for account analytics and revealing fake followers if any.
To cut a long story short, if most followers in an influencer's account are real and active, he can set a high price for his content with a clear conscience.
The format of advertising
The price of influencer advertising also depends on what kind of Instagram post brands are going to ask for. Some formats cost more compared to others. As a rule, content for Instagram Stories costs less than a static post in the feed. IGTV compared to giveaways will also have different pricing. Meanwhile, each influencer may have his views on this matter based on knowledge of his audience's behaviour and experience in advertising.
Exclusivity
The exclusivity of content and exclusivity of collaboration is meant in this item.
Regarding the first exclusivity, I am talking about the uniqueness and complexity of the content an influencer will need to produce. If he has to come up with an extraordinary idea and perform complicated actions, for example, to climb the mountain or dance underwater, the price will double or treble.
When it comes to the exclusivity of collaboration, it happens that some brands ask influencers to sign an exclusivity clause. According to it, an opinion leader is obliged to refuse cooperation with competitors for a certain period of time.
Production cost
Experienced opinion leaders can easily assess how much time, energy, and material resources they will have to spend to get quality content as a result. In addition, if they have to involve contractors in the production process, additional expenses will be definitely included in the budget. I mean make-up and hairstyle artists, stylists, video makers, graphic designers, etc.
Duration and number of advertising posts
It's necessary to take into account the duration of the advertising campaign as well as the duration of collaboration with an opinion leader in general. If a brand is for continuous collaboration, an influencer can make a concession and offer absolutely different pricing conditions. The same thing might happen with an order for several posts: an influencer can suggest discounts for a bundle of content. In a word, a single post is more expensive than a series of posts in most cases.
Keep in mind: it's not an axiom. There are always exceptions that vary from one social media star to another.
The value of the product/service advertised
Here I mean the value of the product or service namely to an influencer himself. If this is a cosmetics brand whose products an opinion leader uses every day and is an advocate of, chances are he will significantly reduce the price for advertising.
Another case: imagine that an opinion leader is going to learn French. A language school has found it out and is offering him to become an affiliate or somehow advertise its courses in exchange for a discount or free courses at all. It's a win-win for both sides, isn't it?
Please note: The value of product/service is defined by an influencer based on the urgency of an issue as well as loyalty to the brand.
Influencer's self-evaluation
Each specialist evaluates his work in different ways. The factors an influencer takes into account might be based on time, effort, and money he has been investing in the development of his blog. Traits of character also make sense. Someone is modest, someone else is self-confident and audacious. Which is why you can come across similar bloggers with the same number of followers but with fundamentally different Instagram post rates.
Rights for the usage of content
If an influencer creates an idea, produces content, and posts in his account, the rights for it belong to him by default. However, a brand can pay an opinion leader to appropriate the rights for this content for further usage on other media channels. It is also the nuance that increases the budget.
Time frames
Rush costs a lot. If an influencer has to produce content within a short-time frame and a deadline was for yesterday, don't be surprised that the price will double. This is a standard in any area.
Can I charge for Instagram posts if I have 1000+ followers?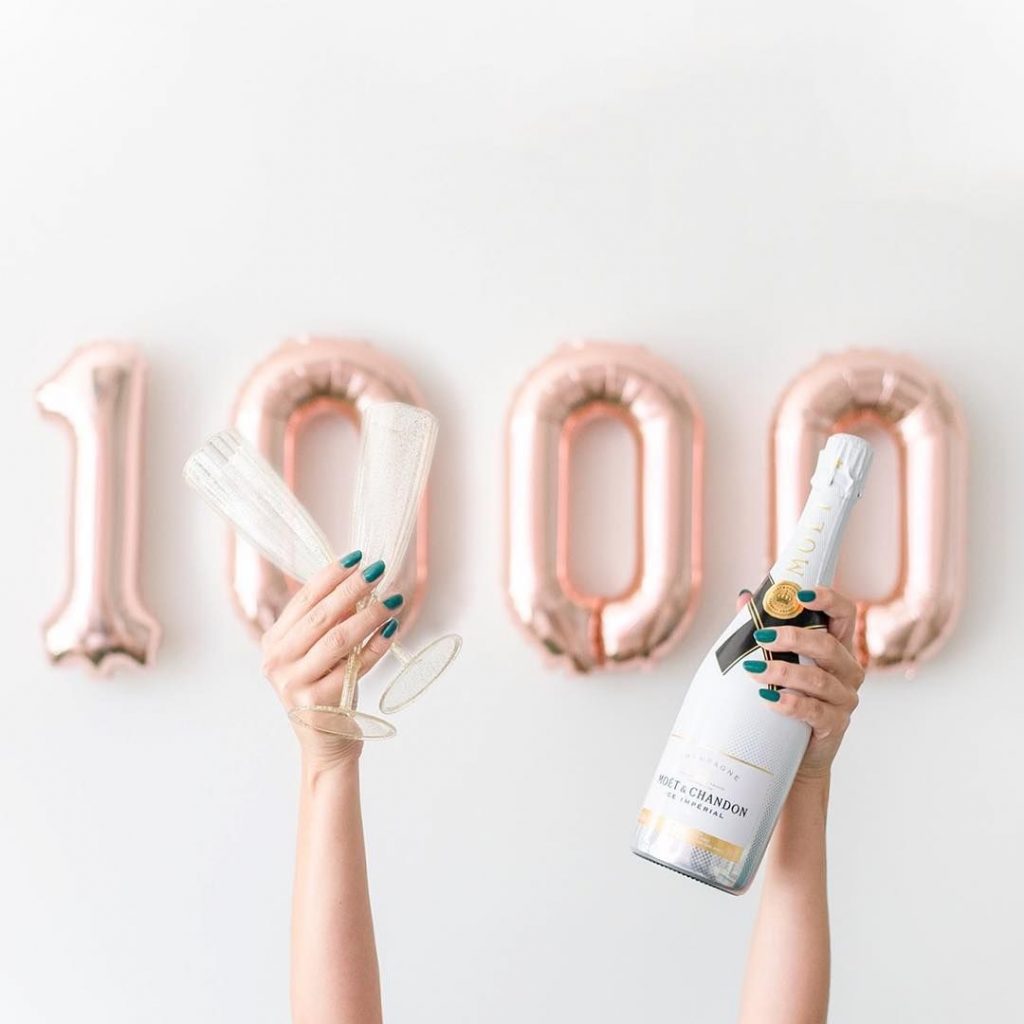 If you have 1000+ followers, you are called a nano-influencer in the blogosphere. In theory, you can start charging for Instagram posts if your followers are real and active. However, it's recommended to collaborate on the barter terms at the very beginning until you get experience and form a portfolio of successful cases.
In case barter options do not suit you and you want to work for money right away, basic rates of nano-influencers are from $10 – $100 per post.
Let's not forget about extra costs that might pop up due to any conditions described in the previous paragraph.
How to calculate the price for Instagram posts?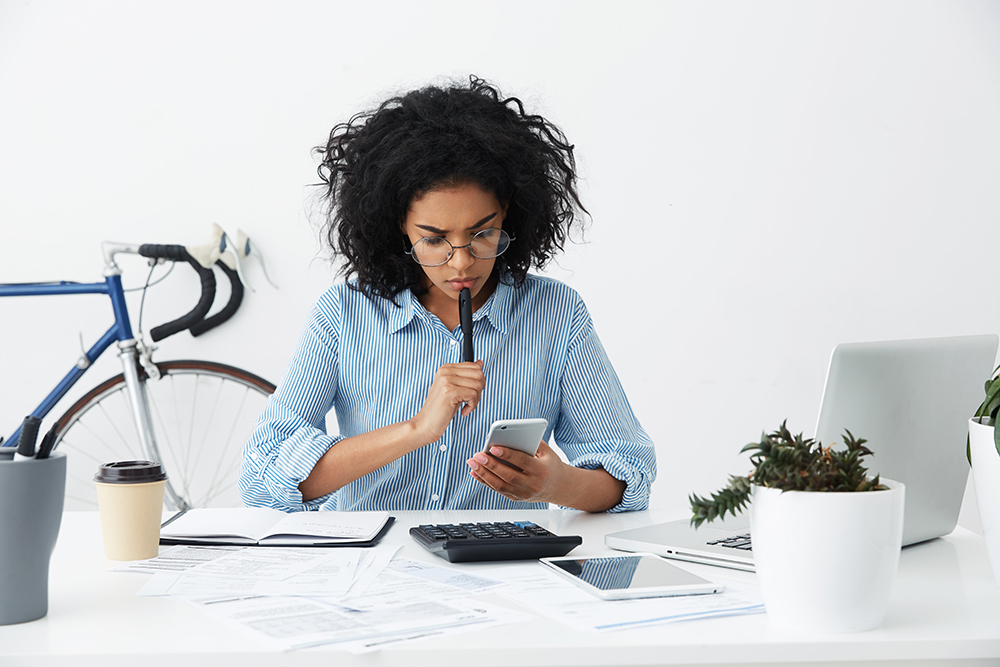 I should start by telling you that each niche has its own rules as well as each opinion leader has his own laws of post pricing.
In the case of celebrities, their rates are exorbitant. It even seems sometimes they call a random amount of money without deep thinking. The highest-paid Instagram influencers in 2020 are Kylie Jenner and Dwayne 'The Rock' Johnson. These social media stars make more than $1 million per sponsored Instagram post. Ariana Grande, Selena Gomez, Cristiano Ronaldo, and other top Instagram influencers charge a little less than 1M but are approaching this price.
As for other opinion leaders, it's not that easy but possible to trace the pattern of pricing. I will share some established standards of calculation for the price for Instagram posts that a lot of social media personalities apply.
The standard formula to start (without extra costs) is the following:
$10 for every 1000 followers you have or 1% for 1000 followers.
For example: let's calculate how much should charge someone with 20,000 followers: (20,000/1,000 = 20; 20 x $10 = $200).
Keep in mind: format of advertising, the quality (not only the quantity of the audience), personal preferences of opinion leaders greatly influence the pricing. A "one-size-fits-all" approach (a standard formula in our case) is far from being applicable everywhere.
Let's consider several different ways influencers use to set Instagram sponsorship costs.
Hourly rate
This method works well for the formats of advertising that are time-consuming and require specific skills. If an opinion leader has to study additional materials about a brand for a detailed review or find sponsors for organizing a giveaway, he is empowered to increase the rates.
Here is an approximate formula for calculation:
Hourly rate * hours spent on producing content + any additional costs (determined and proved by an opinion leader).
Additional costs may include the cost of props, paying for the assistant's work, travel, and other expenses.
It's complicated to foretell how much time in total will be spent on ideas generation and content production. However, brands need to know plus-minus the final price to put it in the marketing budget.
Calculations based on the engagement
Based on the goals of an advertising campaign, brands strive for getting either more likes, followers, brand exposure, or conversions (sales). Therefore, an influencer's remuneration might depend on the stats got for the post advertised. Here is how he can calculate the ER following these steps:
To calculate the average number of likes per post. It is recommended to take into account the last 12 posts. To get the final figure, the total number of likes is divided by 12.
The same actions should be performed with comments. The total number of comments under the last 12 posts is divided by 12.
To calculate the average number of activities per post, an opinion leader should add the average number of likes and comments.
For example:
the average number of likes under posts is 1000
the average number of comments is 30
the total activity of users under the post is 1030
Selected price per activity $0.1.
Total: one publication will cost $103 (1030 x 0.1)
To speed up the calculation process, you can make it automatically using the trendHERO tool. It counts up such metrics as ER, the number of quality audience, the average number of likes and comments, and lots more.
CPM
CPM (abbreviation from Cost Per Mile) is a marketing term that denotes the cost for 1000 impressions or followers based on their engagement.
To calculate the payment by CPM, do the following steps:
Add the average number of likes and comments per post.
Divide the sum by the number of followers and multiply by 100%.
Here is your engagement rate in percentage.
For example: 3000 likes + 50 comments = 3050; 3050/50 000 (number of followers) x 100 = 6,1%
6,1% is the engagement rate.
The average cost per 1000 impressions based on the engagement percentage is the following:
1.5-3% – 5 USD;
3-5% – 7 USD;
5-8% – 10 USD;
> 8% – 15 USD.
The next step is the calculation of followers: divide the number of followers by 1000.
For example: if you have 50K followers in your account, then the value for the CPM formula will be 50.
The price of the advertising based on the CPM can be calculated the following way: CPM value by engagement rate multiplied by followers ratio.
For example: an account with 50K followers and a 3-5% engagement rate.
Calculations: 7 USD х 50 = 350 USD per post.
If you are scared of a lot of figures within this format of calculations, you shouldn't. It's not rocket science and just needs some basic math skills.
Use a calculator
There are a lot of online calculators for the cost of a sponsored post. It is convenient, simple, and fast. However, you will have to rely on the tool and its average formula developed by professionals. Among the examples, there is a calculator made by inzpire.me, Influencer fee, Influencer Marketing Hub, etc.
The budget of the brand
It's significantly easier for an influencer to make an offer if he knows how much money a brand is ready to spend on their collaboration.
With the sum in mind, an opinion leader can make tailor-made suggestions based on the requirements of the brand and its budget.
There is always room for negotiations. If both parties are interested in each other, they won't have a problem making a concession.
If you want to delve deeper into the topic, we have conducted some additional research on Instagram influencer rates based on various niches for you to investigate.
Conclusion
There is no magic formula that is applicable by each influencer for Instagram post pricing. It is individually calculated based on the format of advertising, specific requirements of the brand, the duration of the campaign, and other factors. The tips described above will significantly simplify the price-setting process but the final cost of advertising is determined by an influencer, not by formulas.
All you have to do is to avoid underestimation and overestimation in terms of rates. Be honest with yourself and brands, and the material success will follow.