Bots and fake followers is a racking headache of Instagram. They have flooded the social network because there was a high demand for them. A while ago people sought to gather as much audience as possible in their Instagram accounts. Gone are those days when the number of followers was the main indicator of popularity. At present, they are not a decisive factor, therefore, there is no need for them anymore.
Today, with the new algorithms on Instagram, bots are dead weight that significantly harms the statistics of your account. All of which is to say this: you need to eradicate them straight away. Let me familiarize you with proven ways to get rid of bots and fake followers and do not do any harm to your account. Here we go!
Why should you get rid of fake followers
Nowadays, the quality of the audience, that is, the number of actions they take in your account, is valued much more than their number. You might object to my words if I say that bots are completely inactive. Their capacities have been enhanced to commenting and liking. Can't this be counted as an activity? Basically, this can be counted. Nevertheless, if we take a look at a full picture, fake followers undermine the stats of your account without the possibility to restore it. This is, essentially, one of the main reasons you should delete them with no regrets.
Cleansing from bots has a favourable effect on actions with your posts that increases your ER as a consequence. What is more, you can run into Instagram police and end up with shadow-banning or get your account blocked.
There is a lot to be said about the benefits of cleansing dead souls. However, we have already described in detail 5 reasons why you should avoid getting involved in such a thankless game in this article. Take a look!
The key methods of cleansing your Instagram account from fake followers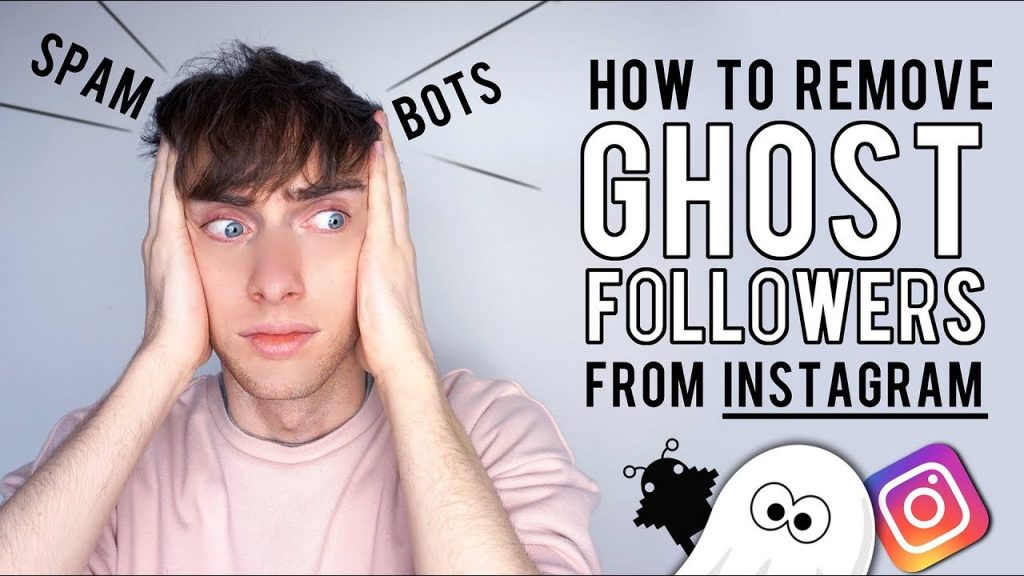 Let's get down to a big cleanup. Basically, it's so much easier to buy bots than getting rid of them later. But if you dance, you must pay the fiddler, you know.
Although Instagram regularly kills bots, they continue to appear in place of the blocked ones. In a word, this process is endless.
Before getting started cleansing, you can check your account for the quality of the audience using the trendHERO tool. There are more than 90+ metrics within this tool. To prevent you from being overwhelmed with all its features, I will tell you which ones you should primarily pay attention to.
Take a look at the chart "Audience Type". If you see that suspicious followers or mass followers prevail, this refers to the fact that someone was most likely to indulge in cheating.
Consider the chart "Followers and Following". If you notice that there are sharp ups and downs, it might be evidence of buying fakes.
If there are thousands of followers in the account but there is a low number of likes on posts, it may also indicate cheating.
If you want to dig deeper and thoughtfully study each chart, you will definitely get out the truth in the form of bots and fake followers (if they're in the account under investigation).
Basically, there are two key methods of eradicating this scourge from your account: manual and automatic with the aid of special tools.
Manual cleansing
In the 21st century of information technology, doing something manually sounds archaic. Nevertheless, this option cannot be omitted. While removing bots manually, you will be attentive and diligent. This is in your interest to do this task with high quality, isn't it?
The more followers you have, the more energy- and time-consuming process you will face. But don't be alarmed ahead of time. You will make it little by little.
The cleaning process is as follows:
Open the list of your followers and take a close look at each profile without an adequate nickname and photo.
As soon as you find a fake account or bot, say goodbye to it by clicking on the "Remove" button right within the list of your followers. You can also do the same action in bot's account. Click on the three horizontal dots in the upper right corner and choose "Remove" or "Block". The latter option is when you don't want this bot to come back to your account again.
Also, pay attention to spammers. If you come across some stupid comments that have been recently left under your posts, add their authors to the blacklist clicking on the "Block" button.
Please note: using the manual method, it is important to carefully check each dubious account. If there are some posts in their profiles, have a look at the date when the last one was published. If it dates 2018 or even 2019, remove such a follower mercilessly.
Keep in mind: one of the top mistakes while cleansing is removing a lot of bots at a time. It usually leads to a drop in organic reach and worsening of ER. Sharp swings never do any good. Do it step by step, removing 10-15 bots per day.
Automatic cleansing
Manual cleansing of ghost followers will suit those users who don't have a lot of followers in general. When it comes to a large number, the task becomes more complicated. Here specially designed tools come to the rescue. The main advantage of them is speed and automation. Basically, these tools use their own algorithms to analyze the list of followers and reveal potential bots among them. In addition, you can set manually filtering settings. For example, set the number of people that this or that account is following. Upon exceeding this number, the program will recognize the account as a bot.
Among the most effective tools, there are Spam Guard and Nofak.Es. They are sharpened to clean your account. In the case with Spam Guard, it analyzes all your followers/following and sorts them by type: commercial, non-reciprocal, inactive.
After having compiled the list, you can get down to blocking. There is an opportunity to specify whether you would like to block all groups or just one. The tool starts blocking/removing fake accounts as soon as you okay it manually.
In addition, Spam Guard provides protection against bot attacks and spam comments. Among other advantages, there is an ability to work simultaneously with several accounts and the formation of detailed reports at the end of the cleansing.
As for removing likes left by fakes, there are no proven methods to perform the task. All you can do is to delete the post or to block the bot's accounts and their likes will automatically disappear.
Keep in mind: all the tools are paid with several tariffs. However, they always offer a test period.
Please note: it may happen that tools can consider real users as bots, for example, when there is no avatar in the account or there is a small number of posts. If there is an opportunity to create a whitelist within the tool and add important accounts, you will be able to keep them from being blocked.
How long will it take to remove all fake followers from your account?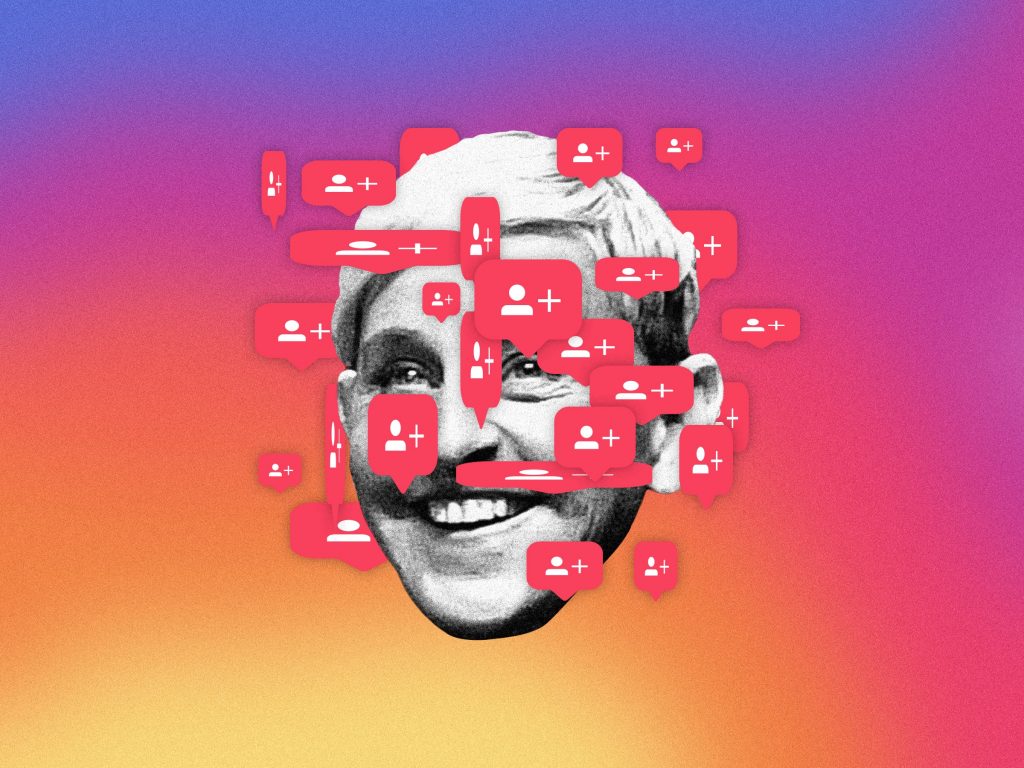 Actually, it is not possible to give a clear answer to this question. Why so? Because the amount of time required for this procedure depends on the number of followers in your account. Anyway, automatic cleansing is much faster than manual. If you don't have several thousand followers, you will be able to remove all ghost followers on Instagram in a few hours. In a word, the larger is your audience, the more time you will need to allocate.
Is it possible to remove fake followers on Instagram in bulks?
Some tools compile a list of "potential bots" and offer to remove them all in one click. Nevertheless, such drastic measures are not recommended. Avoid falling under sanctions and spoiling your account's reputation, you need to clean up bots in small portions. The optimal number is 20-30 removals per day.
There is also an idea that the safest action is when the number of blocked users is less than the number of new followers. This reduces the risk of undermining reach during a bulk blocking.
Conclusion
No matter whether you choose a manual or automatic method of cleansing, the main thing is that you come to such a decision in principle. Bots and other Instagram spam followers can significantly spoil statistics and prevent your account from reaching the top. It is vital to check it from time to time and clear it of useless followers manually or using special services and tools. Long live organic promotion and our pure accounts without fake followers.