As television is losing its grip of the audiences, social networks get increasingly more influential. In the world where social media accounts get all the attention, companies have drastically changed their marketing strategies. It's online influencers with large followings they prefer to deal with now. That's how we all got introduced to the whole Instagram model phenomenon. If that a career you want to pursue, odds are the question of "how do Instagram models make money?" popped up in your head more than once.

Well, you are in luck, because that's exactly what I'm going to research here. So join me for this ride. Hopefully, this will help you decide if Instagram modeling is really what you want to do.
Who Is An Instagram Model?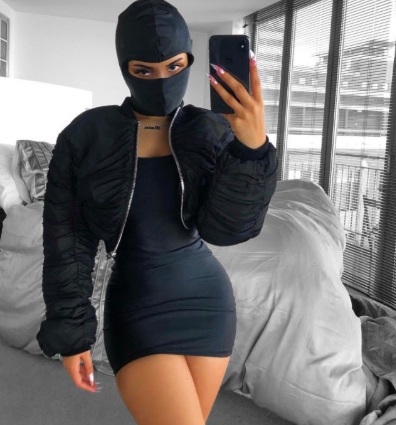 If you are unfamiliar with the Instagram modeling scene, the "Instagram model" term might seem weird or even ridiculous to you. Trust me, it's anything but. Kylie Jenner with her 155 million followers earns over a million us dollars per post. Ariana Grande (nearly 170 mln followers) isn't far behind with almost a million dollars per post. Cristiano Ronaldo with his massive following of 195 mln earns around a million dollars every time he posts too. Does it still look funny to you?
But these people are celebrities in their own right. They didn't become famous thanks to Instagram. The beauty of Instagram is that it gives you an opportunity to go from zero to hero if you have what it takes.
Basically, an Instagram model is a woman or a man using Instagram as a modeling scene. This way of modeling offers a great deal of freedom. You don't have to search for modeling agencies or use any kind of intermediaries. You are self-employed and if you work hard enough on building a decent following, brands notice you and want to work with you.
Today brands are in constant search of fresh faces and vivid personalities. And more often than not, they look for these faces online.
The social influence Instagram models wield is extremely attractive to companies and brands. The reason is simple: this social influence can be easily converted into credibility, customer inflow, and, subsequently, increased profit. And successful models, in their turn, can count on big-name contracts and a hefty paycheck. A win-win all around.
The Difference Between Instagram Models and Regular Models
They say that Instagram has transformed the whole view on modeling. And that's completely true. The old-fashioned model scouting is all but fading into obscurity. Instagram models don't need to pound the pavement looking for a modeling agency to represent them. Most often than not, they need no agents at all: brand representatives contact them directly. There is no need to scour the streets of big cities and small towns in search of talent. It can be easily found online.
Instagram account is an ultimate digitalized model's portfolio. It's not only the photos and the person in them that matters. It's the following and the extent of its involvement manifesting in the number of views and likes, comments and shares. More importantly, it's the window to the model's everyday life, their lifestyle, their personality. It offers a great deal more than any lookbook would.
Instagram models are seen as more authentic, natural. While traditional modeling industry often promotes unrealistically glamorous standards, Instagram modeling offers an image of a more down-to-earth, "next-door" person. This image understandably seems more appealing to modern audiences and, as a result, is more financially attractive to brands.
To summarize, here's what generally differs Instagram models from traditional models:
Traditional modeling places strict restrictions on looks, weight and body type. Instagram models are known for pushing the envelope as much as possible.
Oldschool modeling is all about the fashion industry and beauty products. Instagram models can advertise a wide range of products, from makeup to indoor trainers to teeth whiteners.
Instagram models monetize their online presence by gaining a large following and getting direct contracts from brands. Regular models take part in castings and send their portfolios to scouts and modeling agencies in the hope of getting hired.
Do Instagram Models Get Paid?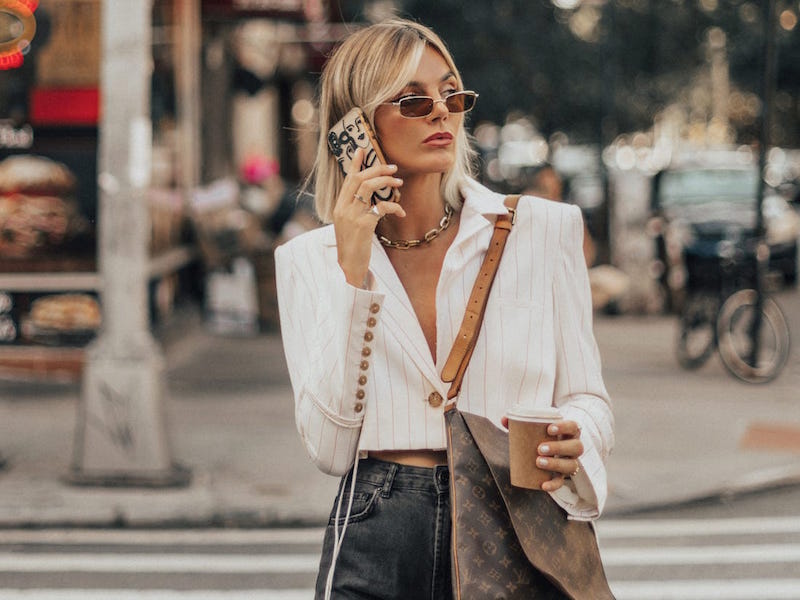 Yes, they very much do. However, don't expect that you will monetize your IG account as soon as you pop up on the scene. That takes some time and effort. But most importantly, don't try IG modeling if earning money is your only goal. If you make monetization your topmost priority, you will most likely not succeed. Do it only if you have something to say and something to show. If you are capable of thinking out of the box, showcasing every side of your life and not only high-end glamour shots, then go for it.
No brand will be interested in your account if all it has is a million standard selfies. Don't be afraid to be versatile, to open up a door into your life, and show what you are like in various situations. Sometimes it's the ability to go beyond normal that works.
How do Instagram Models Make Money
One word: sponsorships. Sponsorship can be done in a few different ways but it all comes down to this: companies and brands pay you for advertising their products. It can be a one-time partnership or continuous collaboration. But the basics are the same: a brand gets interested in your niche audience, they offer you a deal, they pay for your sponsored posts.
Here are several ways to make this work:
partnership with brands that might be interested in your niche following. For example, if your account is all about fitness and a healthy lifestyle, a company might hire you to advertise their health products.
affiliation marketing. You promote a product and get an affiliate commission from product sales.
creating your own brand and selling your own products and/or services
selling licensing to your media content
It's worth mentioning that if all you intend to do is post selfies and patiently wait for brands to notice you without taking any action, you might never get that sponsorship. Start acting. There are numerous IG accounts that belong to brands seeking new faces. Sometimes they launch campaigns and contests to choose a person who would represent them. Follow these accounts, comment on their posts, take part in their contests. Chances are they'll notice you and want to work with you.
How Much do Instagram Models Make?
As I said earlier, top-tier celebs can earn ridiculous amounts of money for each sponsored post they make. People like Kendall Jenner or Gigi Hadid earn hundreds of thousands of dollars per sponsored post. Some models of a lower-tier can count on a $50, 000 paycheck.
But what if you are not a celebrity and don't have an established brand of your own? Well, it largely depends on the number of your followers and your niche. Most likely, you won't get contracts from the biggest world's brands if you don't have at least a hundred thousand followers. This is no reason to throw in the towel, though. You can still earn hundreds to thousands of dollars for advertising some local brand or product.
Once again, remember: starting an IG model career with nothing but great earnings in mind is not a good way to go. Start small, develop your brand, make them notice you. With some effort and dedication, you might one day become one of those top-tier queens.
How Much Should You Charge As An Instagram Model?
I get it, you want simple and understandable numbers that will tell you everything you need to know. However, this question doesn't have a single definitive answer. Each influencer, each aspiring Instagram model must do his or her own research.
The problem is when you are only beginning to interact with sponsors, you don't know how much to charge for your sponsored content. If you ask too much, you can scare a potential sponsor away and lose your chance to earn. If you try to be modest and ask too little, you might miss an opportunity to earn more and to grow.
There are lots of factors that affect an IG model's rates. Some of them are as follows:
number of followers
niche content and demand for it
level of audience engagement (likes and comments)
influencer's location
content quality.
If you do your own research, you might hear that sponsors usually pay around $1000 USD for each 100, 000 of your followers. But while this might be true in some cases, it's not a rule set in stone. Big-time influencers earn much more per their 100, 000 followers, some smaller ones earn a lot less.
There are lots of smaller brands interested in IG models with smaller followings. Why? Because as a rule, an audience of 20, 000 followers has a much higher level of engagement than an audience of a few million people. This means that a product will be noticed by more potential customers.
The trick is not to aim at top-tier brands right from the start. Smaller companies might not offer fantastic amounts for your sponsored posts but they can be a great stepping stone in your career.
In case you want to calculate your rates as an IG model, you can use one of many IG influencer earnings calculators online. They can be a great tool for building a monetizing strategy.
Examples of Successful Models
But what are all the words without living examples? There are many successful IG models to look at for inspiration and guidance. I've made a list of just a few of them, but obviously, you can find more.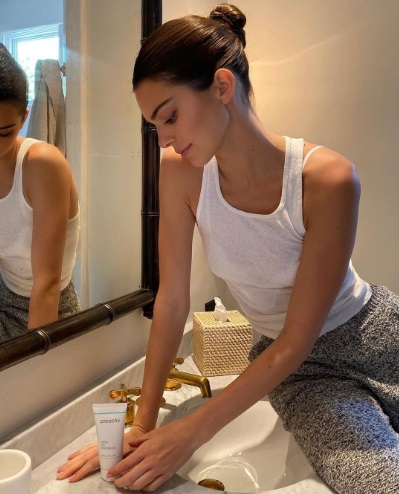 Kendall Jenner, Kim Kardashian's younger sister is one of the most successful models as of today. She's got it all: a multimillion army of fans and six-figure contracts. Her IG photos and videos show Kendall love her life to the fullest in the most beautiful world's locations.
At the moment she has a huge following of 120 million. According to various sources, she charges from $400, 000 to $600, 000 per sponsored post.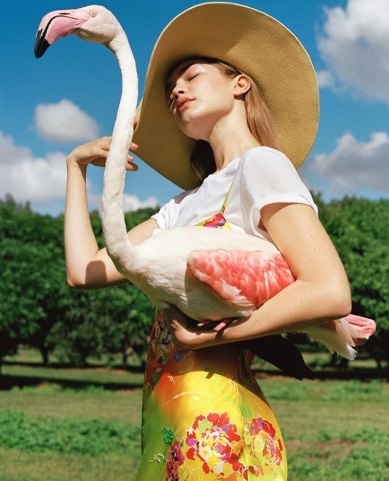 Gigi Hadid followed the steps of her older sister, Bella, and made herself a name in the modeling world. The American supermodel, Victoria's Secret Angel, and TV personality appeared on many magazines' front pages, took part in countless advertising campaigns and became the face of Tom Ford brand. Her Instagram account is full of vibrant high-fashion scene pictures and sentimental family photos.
Gigi has a little over 51 million followers. Her sponsored posts cost from $300, 000 to $400, 000.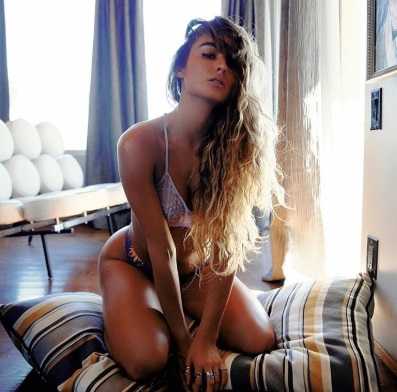 Sommer Ray is a true IG model. Unlike the models listed above who didn't become famous thanks to Instagram, Sommer wasn't widely known before the start of her Instagram career.
Coming from a family of bodybuilders, Sommer made her IG account all about fitness. She charges around $30, 000 per sponsored post.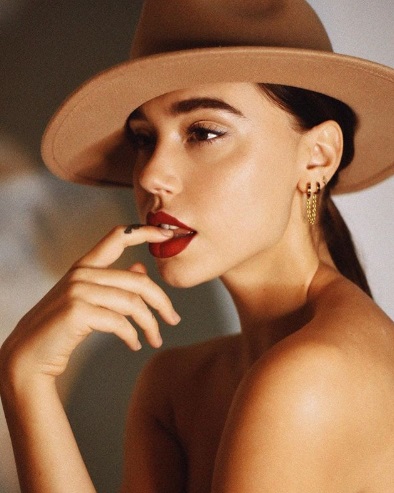 Alexis Ren started her modeling career at the young age of 13, but true fame came as she blew up on Instagram, big time. Her Instagram account is a collection of fashion photoshoots and everyday life photos, filled with energy and creativity.
Alexis has 13, 6 million followers. Surprisingly, she chooses not to post sponsored content on her Instagram account.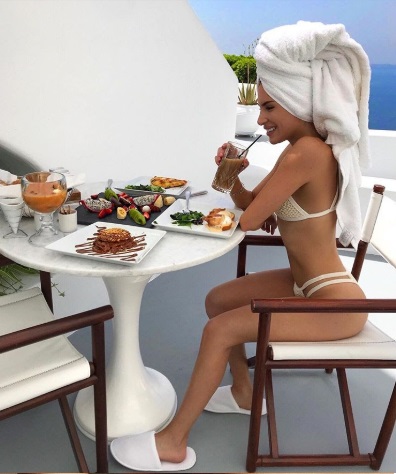 Jen Selter is another sports & fitness enthusiast and model who made herself famous on Instagram. Fitness, health, and beauty are her main IG themes. She has 12, 8 million followers and charges $15, 000 per sponsored post.
Conclusion
Who can become an IG model? Literally anyone. However, everyone who dreams of building a career on Instagram must be prepared for some hard work. Thousands of followers don't pop out of thin air. They come for quality content and stay for a vivid, charming personality.
Even if you don't have a large following right now, don't give up. Go on and do what you enjoy doing. Thigs can change very quickly!