Many online services require verification for users to be able to make use of them, but is there any sense to get verified on Instagram? Every IG user can take advantage of all the services offered by the platform without a necessity to confirm the identity, but still, there are accounts marked with a blue check located beside the username.

Why do people decide to pass through the process of being verified on IG? You will agree that verification can be a synonym to trust since it is a guarantee that the account you have found has been created by a real person who claims to own it. It is especially important if you plan to become a follower of celebrities, popular brand accounts, etc. Therefore, many people get interested in how to become verified on Instagram and look for solutions on how to achieve this goal faster.
Look: this article will focus on the question of how to complete a verification process on the 2nd most visited social media platform and who is eligible to obtain that dream blue check.
What it Means to "Get Verified" on Instagram
Verification is a process of confirming user identity. Most often, it is required to send a document with a photo (e.g. ID, driver's license, etc.) to prove the service that you are the same person who has created and used the account for some period of time.
In fact, there is no need to pass through this process to be able to use most of IG services, but there are accounts that have applied for verification and completed this process. It is possible to distinguish them by a blue check or seal that appears close to the username used. This is a badge that looks like a tick inside a blue sign that reminds the sun. This checkmark serves as a confirmation that a person or brand owning the account claims authenticity and has confirmed this fact with documents.
Usually, the platform conducts such a check for an account owned by 'public figure, celebrity, or global brand'. There are numerous twin, fake or fan accounts established on social media websites, but people who want to ensure that the account is managed by a celebrity and nobody else, this blue checkpoint will be evidence of this fact.
Who is Eligible to be Instagram Verified?
As was already mentioned, most of the IG profiles that are subjected to verification belong to public figures, famous people and recognizable brands. The main reason why it is so is an Instagram policy that reserves the necessity of verification only for accounts 'in the public interest'. It means that imposter accounts and copycats will never obtain such a sign next to their usernames and it is great news for people who do not want to feel cheated looking through the profile of a celebrity.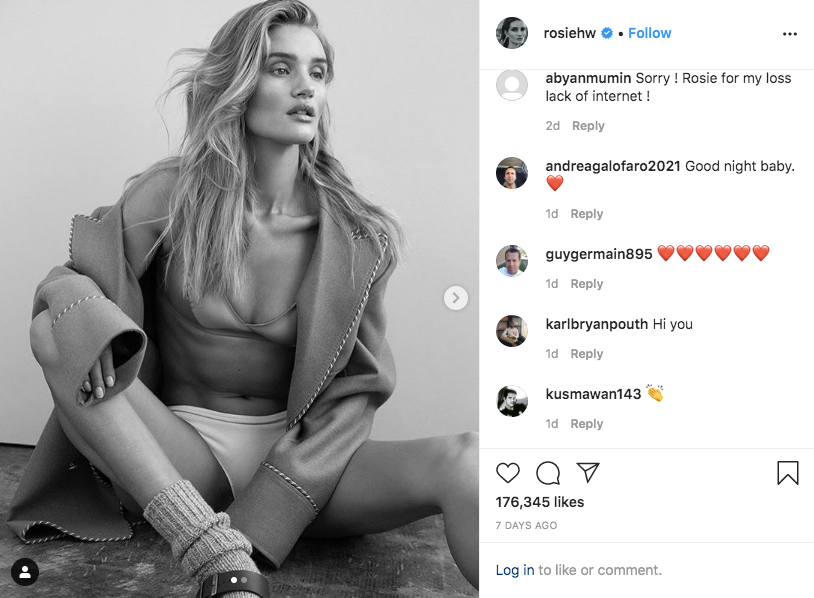 You may wonder if everyone can request to be verified since it is impossible to prove your special status. The answer is simple: yes, every person can fill out the Instagram verification form and try to get his or her account confirmed. However, even if this individual or brand applies for this check, there is no guarantee to get a response from the service customer team.
The blue seal sign dates back to August 2018 when it was introduced for the first time but there were no exact requirements of how to get it. The process of getting these checkmarks was unclear and unpredictable since they were appearing next to some account usernames and it was difficult to understand the criteria and reasons for that. Later, IG has provided requirements to accounts eligible for getting blue badges and now everyone can check whether he or she deserves to get a tick in the blue background close to the profile name.
Instagram Verification Requirements
Like all other websites, IG has its Terms of Use and Community Guidelines where every user can find out what requirements it is necessary to meet to be verified. Speaking about Instagram, it allows going through this process for free but you should have an account with the following characteristics:
Authenticity. It should be an account representing the same person, brand or business that dominates most of the posts. Accounts with general interests are refused.
Uniqueness. It should be only one to represent either a person or a brand since the platform can confirm the authenticity of only one account (the exception can be made for multilingual accounts).
Completed data. It should be a public (not private) account that contains a biography, profile photo, and minimum one post. There should not be any links of 'add me' kind to accounts of other social media websites.
Notability. These should be public figures or brands that are well known to the audience and are highly searched. The service uses popular news websites for this purpose and does consider accept paid and promo content.
It is important to remember that all the information provided during the validation process must be truthful or it may not only leave you without a badge but also lead to account deletion. One more important point to remember that the possession of a badge on Facebook does not guarantee your 100% approval by Instagram automatically. It is necessary to start from the very beginning again on IG and enhance your account to be the one that has 'a high likelihood of being impersonated.'
How Many Followers are Needed to Be Verified on Instagram?
The follower number does not play any role in being verified or refused on Instagram. There is no requirement that makes users collect a certain follower number to be able to confirm their personality or brand. However, if to consider the fact that it is a key point to be a public or famous person to get a blue mark, there are high chances that a follower list of this person will grow quickly enough and will beat the threshold of the minimum number if it is once set. In fact, every person can try to be verified on IG and even newly registered people with a minimum of followers are not an exception.
How to Verify Your Instagram Account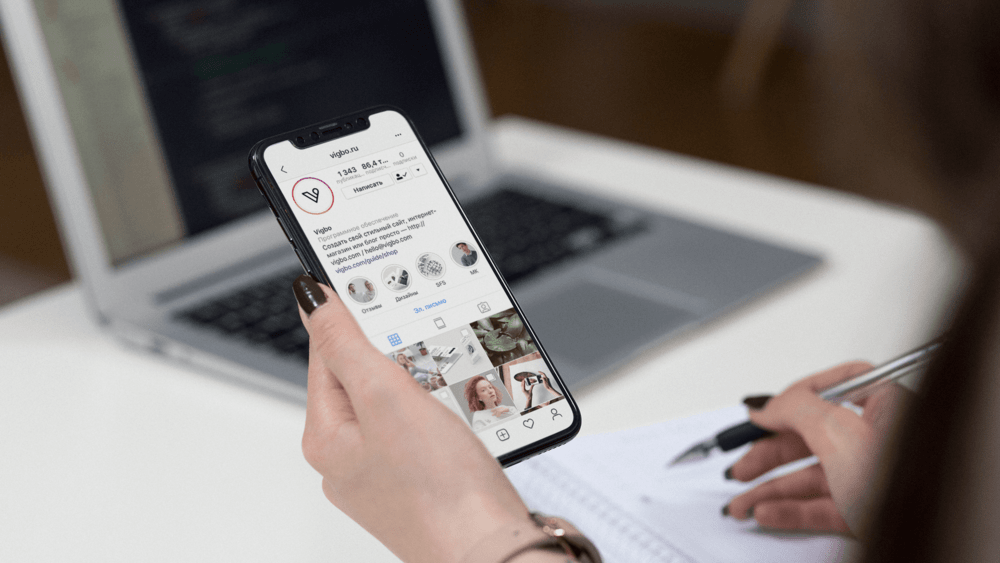 Unlike many other services, Instagram does not offer users to verify their identity if they do not claim this possibility themselves. Everyone who wants to get a blue checkmark should request it by filling out the application form. When you cope with this process, your application will be delivered to the verification team. Its representatives will review it and either approve or deny it.
Unfortunately, there are no guarantees that you will surely pass through the verification if you are confident that your account meets all the requirements issued. There are cases when people and companies were denied without any explanations of possible reasons, so if it happens to you too, you should wait for 30 days until you get a chance to send your request again.
One of the most significant things to consider is the fact that you should not pay money to apply for being verified on Instagram – it is an absolutely free process. However, some digital agencies and representatives of the black market offer paid services of IT verification too. Sometimes, they issue certain requirements to the accounts planned to be verified (e.g. 2,500 followers, 100 likes and more for the last 6 posts, etc.). The checking process takes about 7-14 days and the account is usually upgraded by an agency to look more appealing for a platform.
Official Instagram Verification Form
It takes not much time and a minimum of effort to get confirmed on Instagram. A user should make these steps to achieve this goal:
Log in to the IG account that wants to get a blue seal.
Open the profile page, find and tap the menu icon at the upper corner on the right.

Find the icon called Settings gear at the very bottom of the list and select it.
Tap Account to open the submenu.

Select Request verification.


A user will be offered to fill out the fields of the form and enter the following information:

IG account name;
Full name (like in the ID card);
Known as (provide a nickname, company name or part of your full name used to turn to you);
Category (select the category that describes your IG account most accurately);
Upload a photograph (personal accounts may upload a photo of ID card, driver's license; business accounts may provide a tax return, article of incorporation, company utility bill, etc.).


When all this data is provided, it is enough to press the blue button called 'Send' and wait until the request is reviewed. In several days, you will get a notification to your IG account telling that you were either approved or denied in your request.

How Long Will It Take to Get Verified on Instagram

There is no exact period of time how long you should wait to get a response from the verification team. Sometimes it may take a couple of days only, but some digital agencies mention a time period of 7-15 days to get a notification. Experts recommend that you can start checking your IG notifications in 3-4 days after sending a request.

One more important point to mention is the fact that there is no need to get sad if you were denied and got no blue checkmark. You can send your application again in 30 days, but it is important to work on your account thoroughly for it to meet the requirements as accurately as possible.

Tips to Get Verified on Instagram

Whether you are willing to meet the IG requirements and substantiate your identity, learn these tips and you will not be refused.

Avoid illegal ways of presence on Instagram. If you wish to be approved, it is important to act legally. If a platform spots any violations, the platform can move a user to a shadow or even ban him.
Increase the follower number. The genuity of your account can be confirmed by a constantly growing number of followers who trust this user. That is why experts advise adding content on a regular basis, choose a consistent theme or style to associate with your account and work more on the posts to make them more appealing.
Make strong links with other platforms. It is a widely known fact that IG is a Facebook project that is closely connected with other social websites including Twitter or YouTube. A strong presence on other platforms will increase your chances to be recognized as a popular personality by IG.
Consider being verified as an impersonated account. There are higher chances to pass through verification if you are a person rather than a company or brand.
Be an active user of the platform. IG admins would rather take the side of active users of the platform because there are more chances that the audience believes this account holder. Therefore, it is better to initiate verification only when you have started to add content frequently and put effort to engage and interact with your followers more actively.
Strengthen your media presence. IG terms mention that the platform considers user newsworthy online presence and availability in other media projects when it raises the question of verification. How to know if a person is famous enough to deserve a blue badge? It is enough to Google and you will immediately see if your brand or personality can be called public. Therefore, you should be more active in the direction you have chosen to become a famous and recognized person in this sphere.
Complete the profile bio. Instagram employees compare the information provided in the biography with facts mentioned in the documents and the more accurate coincidences there are, the higher chances you have.

Popular Myths About Verification


There are a lot of rumors next to facts and confirmed data. The same situation is with the verification process since many myths have appeared too. The most ambiguous of them look as follows:

It is possible to be IG verified for money. It may seem suspicious that a blue badge usually appears next to profiles of public and prosperous people. Many users suppose that these people could purchase it for real money. However, it is a common truth that IG does not take a single dollar for the process and it is an absolutely free procedure that can be tried by everyone.
Another person or company can take verify your account. Naturally, there are digital agencies and representatives of the black market who offer similar services, but the platform points out that only an account holder who has provided necessary confirmations can pass through it.
You get no benefit apart from a blue badge. There is a viewpoint that verification does not provide any benefit part from a small blue checkmark. However, users get a number of pros along with this badge:

The level of trust in your account and personality grows significantly;
A verified user receives a possibility to add links to IG stories;
There is an increase in brand awareness;
The account attracts more attention and encourages more people to follow it.
Conclusion
It often happens that people are not ready to provide copies of their documents when they are asked to verify their identity. However, it is not the case on IG where every second user dreams to see that eye-catching blue tick located beside the profile name. Now you know who can opt for getting verified on the website and how one can apply for this appealing blue seal after meeting the requirements issued by the platform.