Influencer marketing (IM) can be effective only if a brand finds a good influencer and develops a quality advertising campaign. This influencer marketing strategy should be managed by an experienced advertiser and many marketers create a special position of influencer manager for this purpose. It is a relatively new vacancy in the job market but the number of open positions in the US has already beaten a 4,000 threshold. It means that influencer managers are in great demand nowadays, but the novelty of this profession makes many people doubt if they manage to cope with the responsibilities issued. Let's learn more about the influencer manager's job and what skills you should have to land.
What is an influencer manager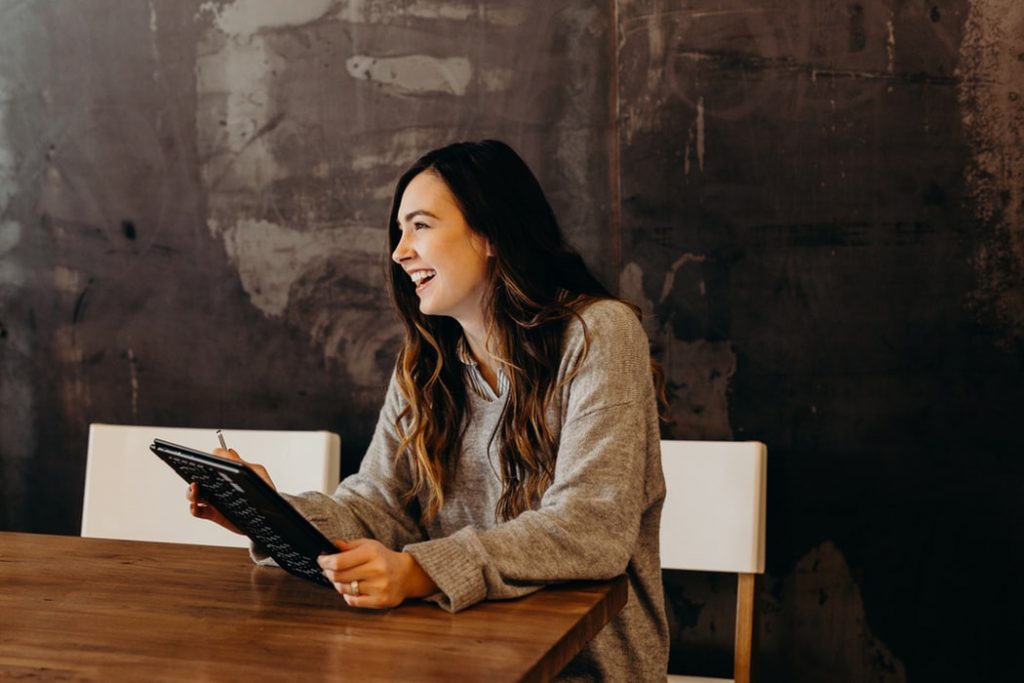 A marketing professional who cooperates and manages the work of influential people of the social media sphere is called influencer or brand manager. The main goal of this specialist is to control the execution of IM projects and contribute to their success.
Usually, every IM strategy is implemented for some time that may take weeks or even months. Moreover, large companies hire multiple nano and micro-influencers to target a more specific audience and it can be challenging to manage their work in addition to many other responsibilities performed by marketers. Therefore, it has lead to the introduction of a new influencer manager position in the marketing department who will build relationships with every influencer and control how the needs and goals of your company marketing strategy are met in this social media direction.
What Does an Influencer Manager Do
It goes without saying that social media influencer manager is a profession of the marketing sphere and its list of duties and responsibilities may look quite familiar to people who are employed in this industry. At the same time, there are certain peculiarities connected with this job too.
Naturally, only a person with a deep knowledge of modern social media can become a brand manager nowadays. It should be a sociable and digitally active person who will find an approach to different influencers and build long-lasting relationships with them. Many companies look for employees who are passionate about social media and have excellent time management and problem-solving skills. Moreover, it is important to understand how IM works, how to build effective strategies and achieve the highest ROI possible, so analytical skills are a necessity too. A more detailed list of skills and qualifications needed can be perceived from the responsibilities to be performed by this employee.
Duties and Responsibilities
An influencer manager should be ready to cope with the following duties at work:
Development and execution of IM strategies and campaigns;
The search for decent influencers suitable for the company niche;
Building relationships with social media influencers;
Attendance of events to develop networking and brand awareness;
Working on content including the development of ideas, writing and creating it;
Performance of a comparative analysis of the achievements and ROI (including competitors);
Making research of the target audience, closest competitors, experts;
Looking for new approaches of how to improve IM campaigns;
Following the latest trends in marketing trends, IM, technology, etc.;
Cooperate with the marketing team for more effective coordination and introduction of IM campaigns on different platforms.
It is not surprising that you can also see certain requirements to a brand manager in the job description. It should be a person with a college or university degree in marketing, experience in outreach campaigns, and good interpersonal skills too.
How to Become an Influencer Manager
As we can see from the chart, interest in IM is constantly growing.
It means that a bigger number of people are interested in this job and would like to get it. However, there is a question: how to get one of the influencer marketing jobs if this profession is not taught in colleges and universities separately? It is possible to develop certain skills and get the necessary experience yourself following these simple tips:
Try to understand the community value for a brand

An influencer is a major representative of a certain community with its own values and style of communication. It means that each of them has its own peculiarities when it comes to the content posted, interaction, hashtags, etc. The influencer manager should analyze this behavior and adapt the marketing content to it as much as possible.

Moreover, even the choice of influencer is a very responsible task for a manager. It is important to find a person who represents brand values from the positive side and can resonate with the community to meet the goals set.

Use technology

A variety of modern tools for both influencers and managers makes it possible to plan time and budget more efficiently. It is an incessant process to search for new influencers, add content, get approval for the content, communicate with colleagues, so it is possible to get lost in it. Therefore, there are tools to schedule posts, assign tasks and control their performance, different planners and messengers to be helpful in work.

Build and maintain good relationships

A key factor in the success of the marketing campaign is the influencer's positive relation to the company and its products. Therefore, when a manager only starts building relationships with an influencer, it is necessary to find out how talented this person is and set up friendly and working relationships from the very beginning. Any dissatisfaction with the manager's work may reflect on the campaign efficiency, so you should keep in contact with every influencer and provide the necessary assistance if required.

Follow the latest IM trends

IM is constantly developing and we can observe the appearance of new updates and trends in this direction. Marketers manage to develop new more effective approaches of how to generate more leads and increase conversion rates, so it is important to be aware of them too.

Analyze metrics regularly

It is very important to understand whether an advertising campaign is effective and it is possible to get this information measuring the right metrics. You should find tools that will let you get fast and accurate results on the efficacy of the IM strategy. It often happens that the last one will need updates and changes to achieve most of the goals set and you will clearly see when it is time to continue your work with influencers.

Learn more about previous IM campaigns of the brand

When you decide to start working as an influencer manager, you should understand what starting point of yours is. If you know what brand you are going to work for already, try to find out which strategies have already been used by the company, who of influencers it has worked or continue to cooperate with, what kind of relationships there are between the brand and influencers, etc. You will get many valuable insights in the past to avoid possible mistakes in your future work.

Learn to align objectives of your IM strategy with business goals

Every company sets clear goals and influencer marketing is only one of the ways to achieve them. Naturally, it can be a major advertising director of the brand so the objectives of your campaign should reflect the stages of how to achieve the main goals set. They should support the way the business is developing and contribute to this process.
Influencer Marketing Manager Salary
It is natural that the influencer manager's income will depend on several important aspects. Many companies create part-time positions for such employees, and they can often work from their homes without a necessity to spend long hours in the office. Consequently, a salary will depend on the type of vacancy: full or part-time.
Another factor to impact the amount earned in the state and city you are planning to work in. Look at the following map that reflects which states require more IM specialists.

It is natural that metropolitan areas of California, New York, and Washington will offer higher salaries to brand managers since the competition for such specialists is tough there.
According to Paysa.com, an average brand manager salary is $87,634, while top earners (about 10%) get as much as $101,809. Another website Ziprecruiter offers other figures estimating the national average at $61,276, but this amount is much higher in California, for example – over $80,000. Glassdoor data looks more optimistic saying that the average base is $93,125 per year, with $10,128 additional cash compensation.
How to Find a Job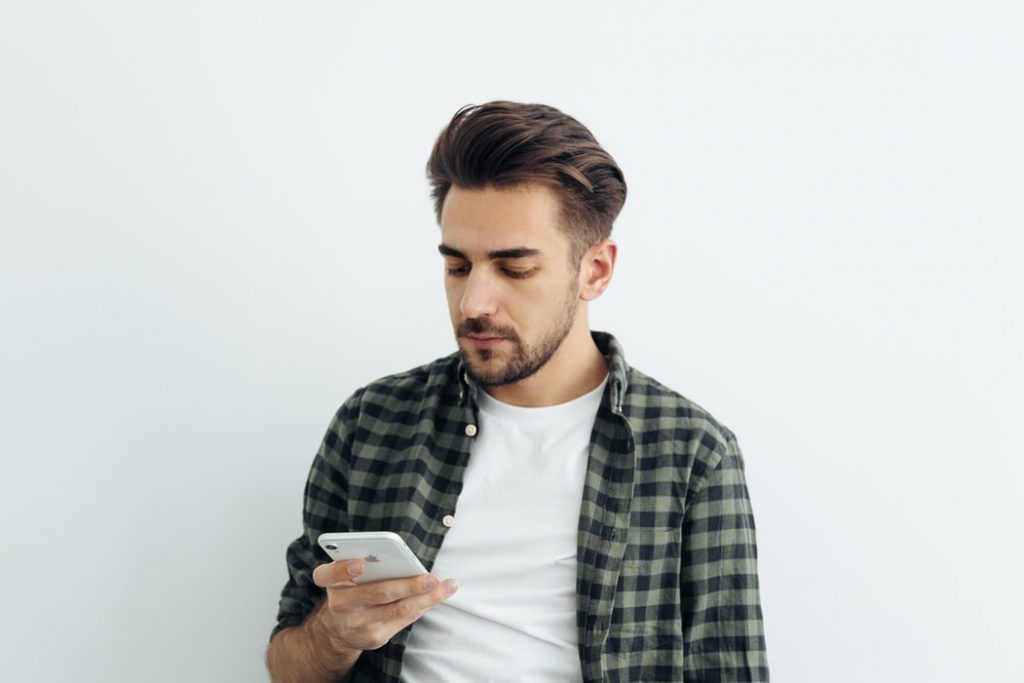 Influencer manager jobs are available on most popular job search platforms on the web. It is enough to enter the name of the vacancy in the search engine and the city you plan to work in and get dozens of websites in the search results. It is also possible to become a manager if you already work as an influencer. You can contact a company representative and ask if this vacancy is available at the moment or offer yourself as a candidate if it plans to open it in the future.
Pros&Cons of Profession
The influencer manager profession has its benefits and drawbacks like any other job. If you plan to take up this job, consider the following pros and cons.
The main advantages of the manager job look as follows:
Possibility to plan your working schedule according to your preferences and needs;
Meeting and communication with many interesting and successful people;
Getting payment for spending time on your favorite social media websites;
Getting the valuable experience of making content go viral;
Express your creativity and talent.
However, there is a negative side to this job too.
Spending too much time in from of the screen can be detrimental for your eyesight;
Any mistake can make you famous all over the web from the negative side;
A necessity to develop and grow professionally incessantly.
Conclusion
The influencer manager job is a new profession in the market of marketing services, but it is incredibly popular all over the world. Many people want to become influencer marketing experts and learn the basics of this profession. This article has explained who an influencer manager is, what job responsibilities he has, and how to take up this profession for everyone who enjoys any social media experience.