Do you post on Instagram actively and dream of being paid for your activity? There is hardly any IG user who has not thought about becoming an influencer, but even those people who managed to attract a quite impressive following face a problem to earn enough since the competition is tough. How can they boost their financial state? One of the ways is to find paid blogger opportunities. You will agree that it can be challenging to do that.

Look: this article offers three types of these opportunities as well as provides examples of platforms, networks, and agencies that may come in handy.
Where to find paid influencer opportunities?
It goes without saying that influencers get money for their marketing services, but even a big number of followers do not guarantee that your profile will be in great demand by brands. Therefore, it is necessary to look for this or another type of cooperation and advertise your profile to attract new potential clients. There are three basic directions you can choose from:
Platforms and networks that list influencers for brands by categories, number of followers, niche, etc.;
Influencer marketing agencies that look for profiles to represent to their clients;
Job boards that offer solutions for bloggers too.
Do you want to try any of these methods and get paid for blogging more? Look through the examples of all these types and choose the ones to meet your expectations.
Platforms and influencer networks
There are websites dedicated entirely to influencer marketing. They are developed for brands and companies that look for relevant profiles with a higher engagement rate, so they create large collections of influencer profiles and list them on the websites for potential clients to be able to make the choice faster and easier. It is possible to be added to this list on these platforms and get better exposure to brands.
trendHERO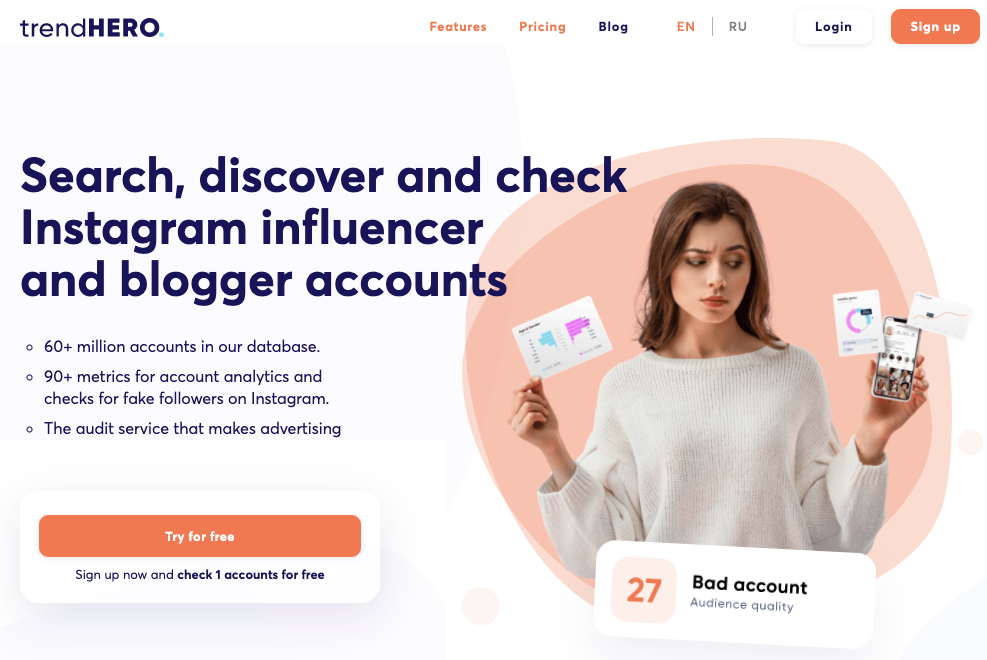 This tool is not an influencer marketplace or network. However, it is indispensable when it comes to influencer marketing. The main functions of trendHERO are the search and analytics of any Instagram account. Besides, this tool can be also helpful in finding paid opportunities for your blog. So, how?
Using the 'Discovery' board you can type keywords and set search parameters such as Category, Location, Language, Number of followers, and others to find the accounts that can become your potential advertisers. There is also an option provided by trendHERO to add these accounts to Favorites and form a list. As soon as you find the most suitable accounts, you can drop them a line on Instagram, or write an outreach email with a cooperation offer. Besides, using the same 'Discovery' option, you can search for influencers from your niche and check what brands they have collaborated with. Form a list of brands, study their products/services, values, brand promises. If you feel that you suit each other, do not hesitate to offer a collaboration.
There is also a feature within trendHERO such as Ad Posts. This is a large catalog of posts and Stories that include mentions of Instagram profiles. Using the Ad Posts function, you can also find products and services that can provide you with paid blogger opportunities. The search process is the same as in the previous item: enter keywords, apply filters, get the list of accounts that have created sponsored posts on a given topic. Again, choose relevant brands for your blog, and get in touch, telling them that you're interested in collaboration.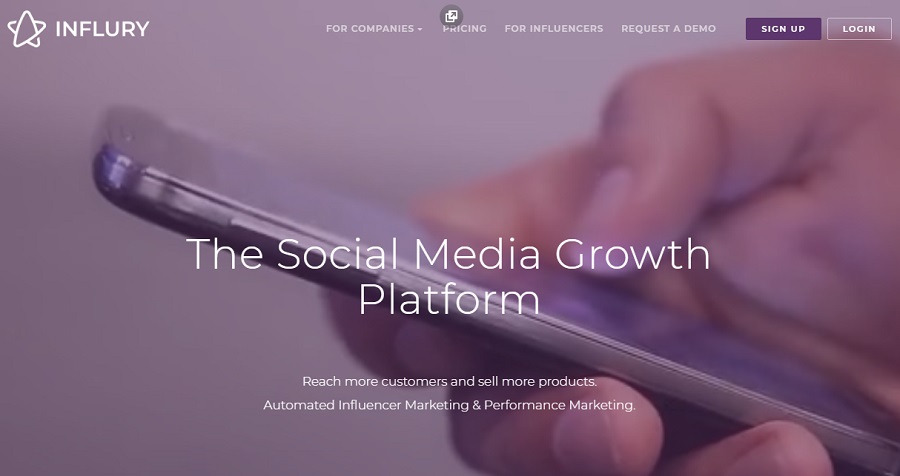 This platform for micro-influencers sends campaign proposals to registered users and they can accept any of them. When they choose a campaign, influencers are provided with a product to use and advertise. They produce the content, upload it to the platform, publish it at the agreed time, and get paid.
This influencer network is a community of valued creators. It matches you with the right brands sending campaign offers. It is possible to choose any campaign, impress the company with the creativity of your idea, be selected for the campaign and follow the brand guidelines to get paid.
This company offers a lot for influencers and brands, but people who want to find respective campaigns should pay attention to its Influencer App. It allows joining a huge community and finding and managing campaigns, negotiating fees, getting fast payments within 3 business days, getting rated and reviewed, etc.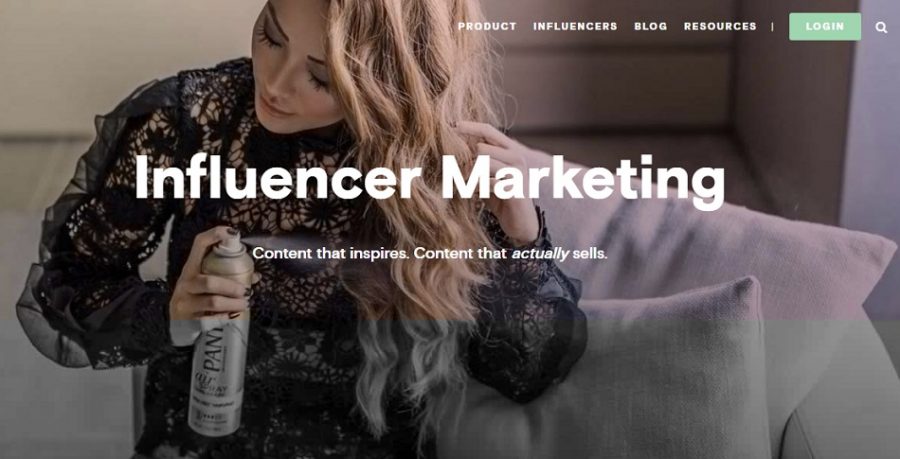 This platform offers to achieve financial freedom by getting discovered and partnered by popular brands and businesses. You are paid for creating content directly on the platform and you can be selected by the company if you bid on the opportunity.
This platform is great for businesses that look for cooperation with brands. It has great targeting features for brands but you will be one of over 7 million influencers with more than 5k followers each, so get ready to tough competition as well.
Another great website with over 5k influencers registered in Trend.io. This platform is a destination for creators but not everyone can join it – it is necessary to apply and you might be added there too if your content is good enough. The platform has a set pricing of $100 with no software fees.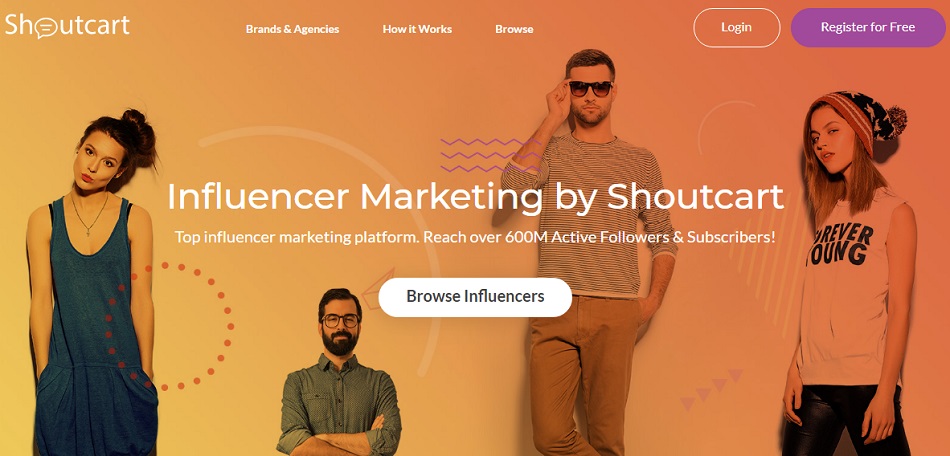 One more platform to welcome IG influencers is Shoutcart. It works with leading advertisers and does not have restrictions when it comes to the minimum follower number. The platform makes payments using several popular options as well as offers account promotion for influencers as well.
Influencer agencies
It is possible to benefit from the activity of influencer marketing agencies that are in a constant search for powerful and reliable profiles to suggest to their clients. They also provide valuable assistance to influencers and help to enhance the marketing campaign with a professional look and advice. How can you get listed in their catalogs? It is enough to apply and pass through the profile check. Here are some agencies to consider for collaboration.
This is an agency with the largest talent network in the industry. It has worked with globally renowned brands while the number of their clients is over 400k. Everyone can join its TalentAgency and work for this company, but get ready to be tested.
One more trusted lease in influencer marketing is this agency established in 2015. It can boast a partnership with over 14k influencers working in different spheres and offers end-to-end project management solutions to every client.
This company is a creation of the digital advertising agency and its goal is to connect remarkable businesses with remarkable people. It offers a range of services and taken management is among them too. You can try to join this creative team and work together with the leading IG marketers too.
Being not only an agency but also a platform with over 400k influencers it specializes in influencer relationships. It offers full-service marketing solutions and social strategies, so it can be interesting to join it.
If you want to cooperate with an award-winning agency, try to partner up with this company. It has a network of elite influencers, but they deal with different campaigns and are constantly looking for bloggers, even nano-influencers are welcome there.
Job boards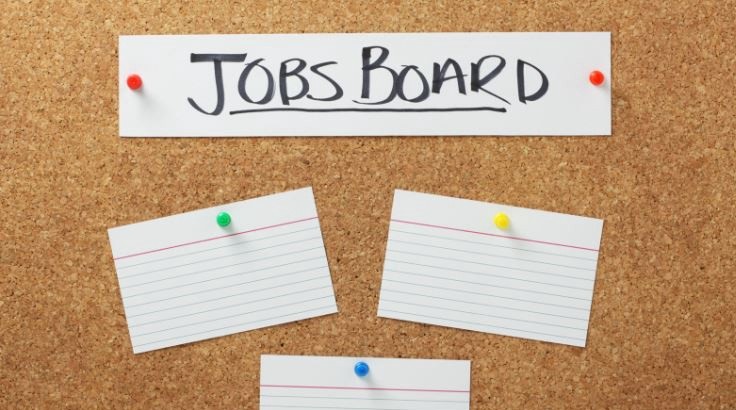 Naturally, there is always a possibility to look through blogging jobs and apply for them yourself. Not all companies have enough budget to hire agencies, so they try to attract influencers and work personally with them. Therefore, they place job ads on special platforms and you can check them regularly in search of lucrative offers. The most popular of them look as follows:
This is a popular platform where employees share their intention to find experts in certain fields. One of the directions is devoted to Marketing, Advertising, and Public Relations. It often happens that businesses look for digital marketers working on IG and hire them for permanent or temporary jobs.
It is the world's leading freelance platform that encompasses millions of job-seekers and thousands of companies. It also has a category of digital marketing and there are a lot of short-term tasks, recurring projects, and full-time contract work offered to influencers as well.
The website features over 18 thousand online jobs and influencer marketing vacancies are among them too. It is enough to open the website and enter the keyword into the search bar to find a dream job.
Direct cooperation
It goes without saying that influencers can look for direct contact with brands and even become their ambassadors. It is possible to attract a brand's attention with posts displaying their products and hashtags as well as follow their social media profiles too.
The easiest way to contact a brand is to send a direct message, email, or fill out the contact form. Experts advise keeping messages short and sweet as well as add a link to your profile. Think about the time you send a message since it would be strange if one arrives at night because of the difference in time zones. One more tip is to avoid being intrusive – if you don't receive a response, do not hurry to send another message. It is important to be patient and respectable.
Tips&Tricks
Partnership with brands is a responsible step since every influencer is interested in the success of the marketing campaign and good reviews. Therefore, it is important to work on your account all the time to produce the best content. Experts advise enhancing your bio and making your profile a business one to get a feature of direct messages. However, it is more important to guarantee your partners a truly high engagement rate and the absence of bots and fake profiles among your followers. How can you check that? The fastest and easiest way is to check your account on trendHERO. You should do that before you decide to opt for collaboration with other companies. It will help you get rid of bots and show the best statistics to be more appealing to your potential clients.
Conclusion
Instagram bloggers are eager to increase their monetary rewards and look for new cooperation with brands. There are different ways to do that: it is possible to join websites that pay or look for jobs and tasks on special platforms. However, the most important thing is to make your account interesting for brands and impress them with the best metrics and analytics. It will attract more companies and make you a needed influencer for cooperation.